The summer is behind us, and Paramount+ UK is adding more content subscribers can enjoy at home, so we can now reveal the films and TV shows that will be coming to the streaming service in September.
Some of the notable new additions that are coming next month: American Gigolo, the highly anticipated new drama series starring Jon Bernthal, The Survivalist starring Jonathan Rhys Meyers, and – for those guilty pleasure enthusiasts out there – a full season of Millionaire Holiday Home Swap.
Paramount+ is a streaming service that offers content from CBS, Showtime and Paramount Pictures, as well as exclusive, original programmes.
Paramount+ costs £6.99/month or £69.90/year in the UK, with a free 7-day trial available to everyone (although there are coupons that can give you a 30-days trial).
The standalone Paramount+ app is available on most (but not all) of the major streaming devices and Smart TVs sold in the UK, and you can sign up either directly via the Paramount+ app/website, or via Amazon Prime Video Channels.
Prime Video Channels require an Amazon Prime subscription, and you then subscribe to Paramount+ on top of that. You will then be able to watch Paramount+ on any device that supports the Prime Video app, not just those with the Paramount+ app.
Sky Cinema customers, who also have Sky Q or Sky Glass, can get Paramount+ for free.
TV Shows that started with weekly episodes in August will continue to drop new episodes on in September:
Yellowstone (Season 4, Episodes 6-9)
Beavis And Butthead (Episodes 6-10)
City On A Hill (Season 3, Episodes 6-8)
Here are the highlights for September 2022 (Remember that scheduling changes may happen at the last moment, and additional new content may be added) –
Love Rats (Season 1, Weekly)
Episodes 1-4 available from September 1, then new episodes (8 in total) weekly.
They promise life-long romance and a blissful future. Yet they scheme, scam and swindle. Some steal a fortune, others lead double lives. They are… the Love Rats.
From online scam artists to bigamist husbands, serial conmen, and catfish – when people go looking for love, all too often what they find is a rat.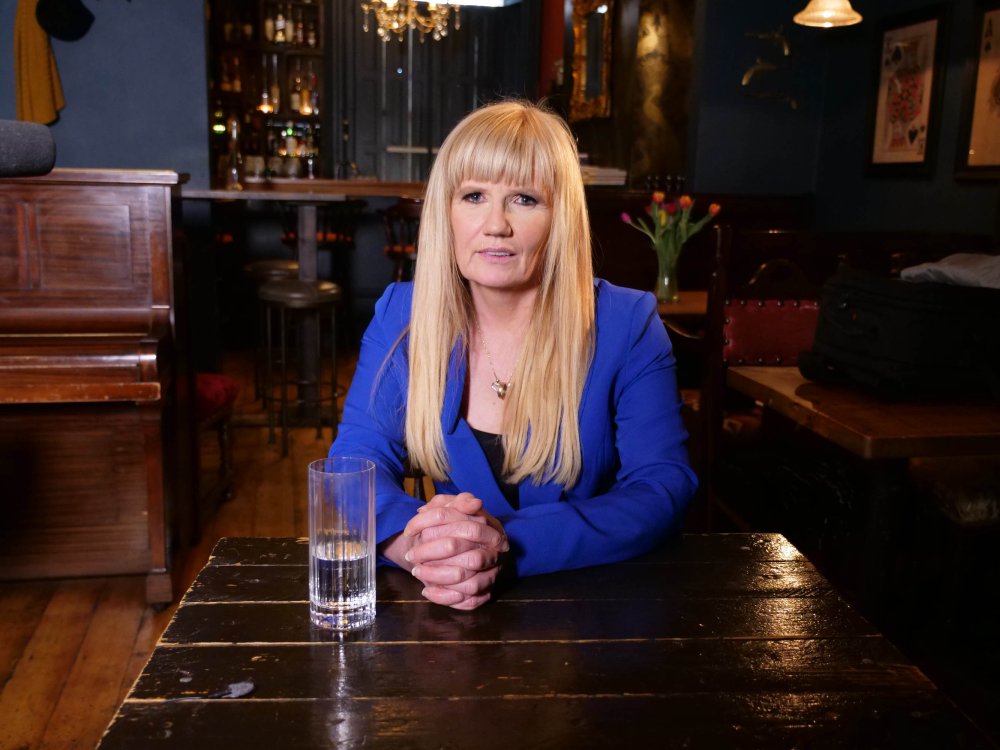 Love Rats is a series sharing the most shocking stories that reveal the dating world is a hunting ground for manipulative criminals.
With twists and turns worthy of movies and some of the strangest and jaw-dropping 'love stories' ever heard, the victims at the hearts of these cases share blow-by-blow accounts, detailing how they were targeted, coerced, and conned, leaving them with broken hearts and often empty bank accounts.
The Survivalist (2021)
Movie (90 minutes) available from September 2.
A year and a half after the fall of civilisation, a former FBI agent is forced to protect the one person who could bring humanity back from the brink.
With a bloodthirsty gang hot on their trail, the future looks bleak. They can keep moving or stand and fight, either way; there will be blood.
Starring Jonathan Rhys Meyers, John Malkovich and Jenna Leigh Green, The Survivalist was directed by Jon Keeyes and written by Matthew Rogers.
10 Mistakes: 9/11 (2022)
Documentary (60 minutes) available from September 5.
September 1ith, 2001: The world stops as America is hit by a catastrophic attack. Almost three thousand people lose their lives, thousands more are injured.
Now investigative reports and declassified documents expose ten crucial errors, intelligence failings and gaping holes in US defences that led to the 9/11 disaster.
Taking a deeper look at the steps that lead to this tragedy, could the attack have been prevented by the US government, or could it at least have been pre-empted?
Son Of A Critch (Season 1)
Full Season (13 episodes) available from September 7.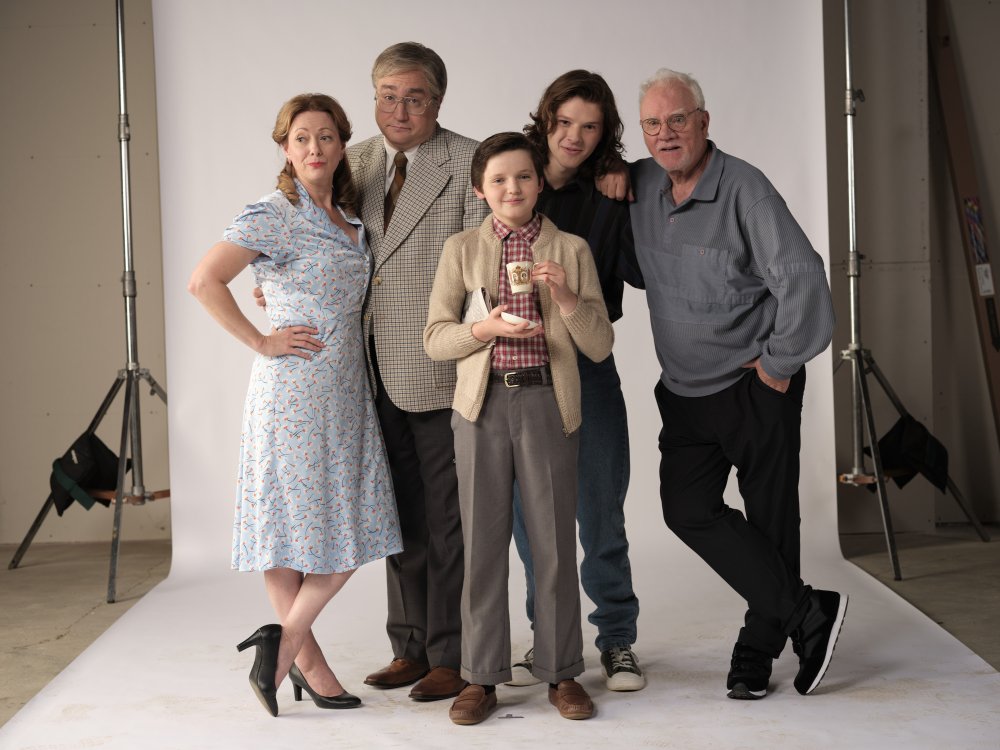 Based on the award-winning, best-selling memoir from Mark Critch (host of CBC's This Hour Has Twenty-Two Minutes), Paramountt+ Exclusive series Son of a Critch is the hilarious and very real story of eleven-year-old Mark coming-of-age in St. John's, Newfoundland.
It's a heartfelt window into the life of a child – much older inside than his eleven years – using comedy and self-deprecation to win friends and connect with the small collection of people in his limited world.
Starring Mark Critch, Benjamin Evan Ainsworth, Malcolm McDowell, Claire Rankin, Sophia Powers and Mark Rivera.
American Gigolo (Season 1, Weekly)
Episode 1 available from September 10, Then new episodes weekly (on Saturdays).
A drama series based on the critically acclaimed 1980 film.
American Gigolo follows Julian Kaye (Jon Bernthal – The Walking Dead, The Punisher) after his wrongful conviction release from 15 years in prison as he navigates his complicated relationships with his former lover Michelle (Gretchen Mol), his troubled mother, and the people who betrayed him.
While Julian struggles to reconcile the escort he was in the past and the man he is today, Detective Sunday (Rosie O'Donnell) seeks the truth about the murder that sent Julian to prison all those years ago, unearthing a much larger conspiracy along the way.
Additional casting includes Lizzie Brocheré as Isabelle, the heiress to a ring of sex workers; Gabriel LaBelle as Johnny, a younger version of Julian; Leland Orser as Richard Stratton, a self-made tech billionaire; and guest star Wayne Brady as Julia's best friend and mentor Lorenzo.
Each And Every Day (2022)
Documentary (60 minutes) available from September 10 (Suicide awareness day).
Each and Every Day is a documentary exploration of youth mental health through the eyes of young people who have attempted suicide or have struggled with suicidal thoughts.
The nine people featured range in age from late-teens to early-thirties and come from diverse backgrounds. They share not only their challenges but also their recoveries and hard-won wisdom about what made their life worth living.
In addition to telling their personal stories, all the participants meet virtually, creating an online community to discuss mental health challenges.
The film offers relatable and authentic portraits of young people dealing with suicide and emphasizes help-seeking and hope
Minx (Season 1)
Full Season (10 episodes) available from September 14.
A comedy series that aired on HBO Max in the US, but is coming to Paramount+ on our side of the pond.
Minx is set in 1970s Los Angeles and centres around Joyce Prigger (Ophelia Lovibond), an earnest young feminist who joins forces with a low-rent publisher (Jake Johnson) to create the first erotic magazine for women… with one catch: each issue must feature a nude male centrefold.
Unplugging (2022)
Movie (94 minutes) available from September 16.
A sexy and funny digital detox starring Eva Longoria, Matt Walsh and Lea Thompson.
Think a rustic getaway with no phone service, internet or social media is a romantic way to repair your marriage and sex life? Think again.
The only spark in Dan and Jeanine's bedroom is from the plug socket and the only solution for this married couple is a quiet, relaxing weekend in a remote mountain village.
But what starts as the perfect weekend quickly becomes a disastrous one and without GPS to guide them, or social media to stave off their boredom, Dan and Jeanine are forced to rediscover each other.
Girl In The Box (2016)
Movie (87 minutes) available from September 19.
Based on a chilling true story, Girl In The Box is a dark psychological drama. In the spring of 1977, 22-year-old Colleen Stan is hitchhiking to California when she accepts a ride from a young married couple, Cameron and Janice Hooker.
But Cameron is obsessed with S&M and bondage, and he's chosen Colleen to fulfil his fantasy of owning a slave. Kidnapped at knifepoint, Colleen will spend the next seven years imprisoned for up to 23 hours a day in a coffin-size box beneath the Hooker's bed.
When not incarcerated, she works as the Hooker's slave and child-minder as she is drawn into a bizarre and complex world of obsession and fantasy.
Starring Addison Timlin, Zane Holtz and Zelda Williams.
Girl In The Box: The True Story
Full Season (2 episodes) available from September 19.
In the two-part back-to-back special, The Girl in the Box: The True Story, kidnapping survivor Colleen Stan tells the disturbing story of her seven-year ordeal.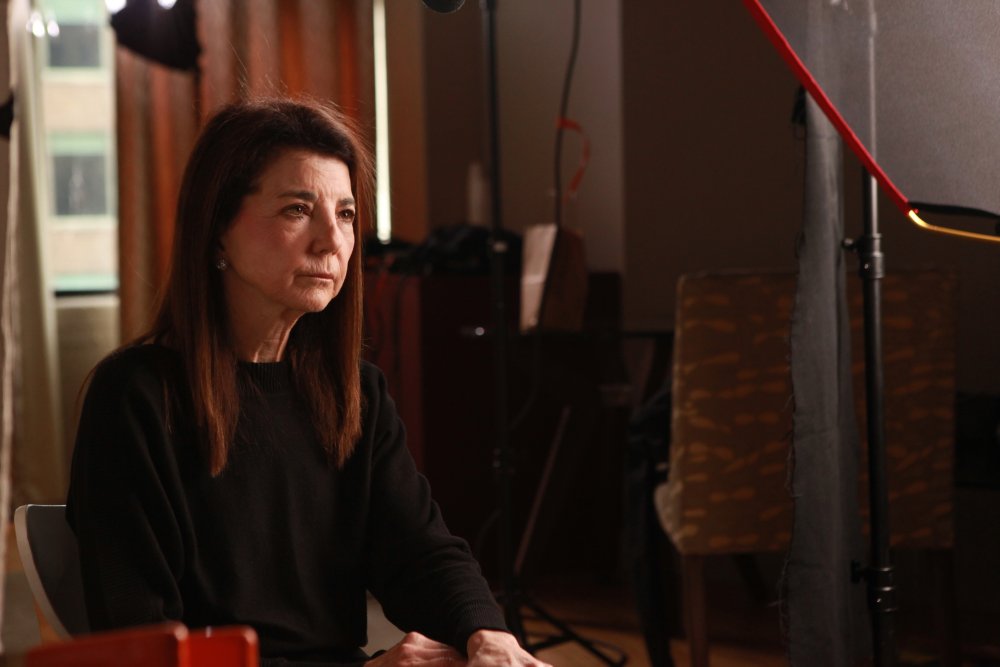 Abducted by a sadistic predator and his wife, she was brainwashed, tortured, and largely confined to a coffin-size box. But the nightmare continued long after Colleen's escape.
When she eventually took the stand at her kidnapper's trial, she found herself portrayed as a willing participant. Nearly 40 years later, Colleen bravely explains how she leaned on faith and family to reclaim her identity.
Savage River (Season 1, Weekly)
Episodes 1+2 available from September 22, Then new episodes (six in total) weekly.
When Miki Anderson returns to her hometown after ten years in prison she's determined to finally move on with her life, but the close-knit community of Savage River is not about to let her forget the past that easily.
When a murder rocks the town, Miki immediately becomes the focus of everyone's suspicion. With the police closing in, she sets out to prove her innocence, uncovering long-buried secrets that will cast doubt on everything she thought she knew.
Starring Katherine Langford, Virginia Gay and Mark Coles Smith.
Millionaire Holiday Home Swap (Season 1)
Full Season (6 episodes) available from September 25.
What do you do if you get bored of forever having to return to your second home? Answer: join a club of like-minded and similarly property-endowed people and go and stay in theirs!
Welcome to the world of The 25 Billion Holiday Swap Club – an elite club of 14,000 holiday home swapping millionaires. It spans the globe, encompassing a property portfolio worth more than $25 billion.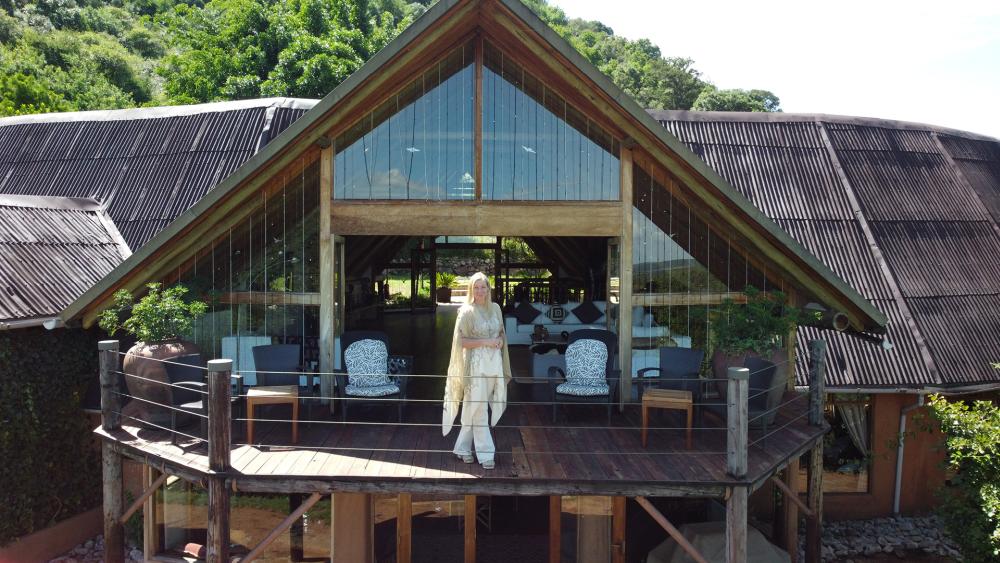 In this 6 part series, we get to go inside the homes and holidays of the elite members of the Third Home property exchange empire and see how the other half live and holiday in some of the most desirable homes on the planet.
Guiding us through is Head of Strategy Giles Adams, whose job it is to deliver on each and every demand, deal with resentment within the rating system, and pick up the pieces if and when these millionaire's holidays don't hit the mark.
Rise of the Billionaires (Season 1)
Full Season (4 episodes) available from September 27.
The origin stories and turbulent journeys of the tech titans who shape our world.
A small handful of very rich people have come to dominate our society. They are wealthier and more influential than nation-states. Their genius, their passions and their foibles move stock markets, transform cities, affect democracy and overturn the way we all think.
From Jeff Bezos to Elon Musk, from the Google founders Larry Page and Sergey Brin to Facebook's Mark Zuckerberg – these are the people who have not only become mega rich, but have reshaped our world, changing our culture, our economic structures and our ways of living in the most profound ways.
With extensive use of rarely seen, evocative archive, in-depth interviews with key witnesses, best friends, employees, rivals and commentators, we tell the story of naive dreams gone global, a story of the bizarre twists of 21st-century capitalism. A story that affects us all.