Paramount+ UK is continuing to add more content to its local library, and we can now reveal some of the highlights that will be coming to the streaming service in August.
Some of the notable new additions that are coming next month: Yellowstone Season 4 (with weekly episodes), the new Beavis and Butt-Head reboot, Kevin Bacon's City On A Hill Season 3, SkyMed, Jackass Forever and more.
Paramount+ is a streaming service that offers content from CBS, Showtime and Paramount Pictures, as well as exclusive, original programmes.
Paramount+ costs £6.99/month or £69.90/year in the UK, with a free 7-day trial available to everyone.
The standalone Paramount+ app is available on most (but not all) of the major streaming devices and Smart TVs, and you can sign up either directly via the Paramount+ app/website, or via Amazon Prime Video Channels.
Prime Video Channels require an Amazon Prime subscription, and you then subscribe to Paramount+ on top of that. You will then be able to watch Paramount+ on any device that supports the Prime Video app, not just those with the Paramount+ app.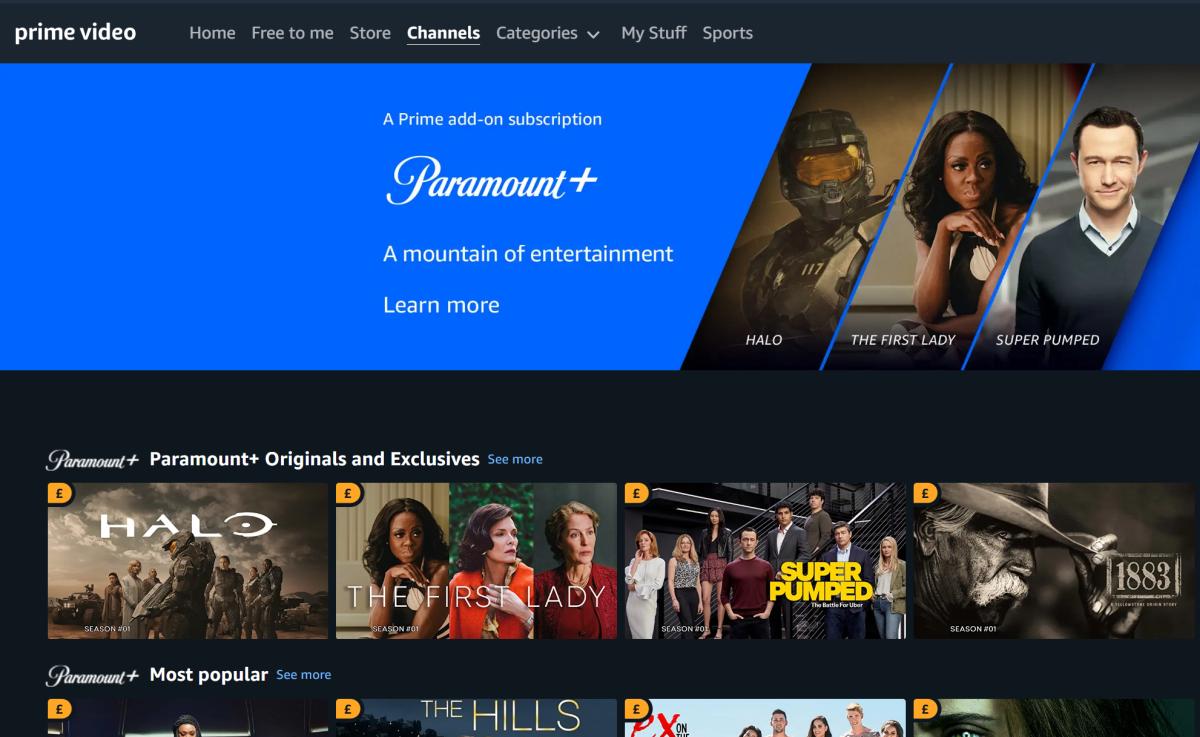 Sky Cinema customers, who also have Sky Q or Sky Glass, can get Paramount+ for free.
In the UK, the service launched with 8,000 hours of content back in June, though we're still missing a few big TV shows we were hoping to see.
Not to mention Sonic the Hedgehog 2, which has been available on the US version of Paramount+ for months – and is still nowhere to be seen in the UK.
Launch titles that started with weekly episodes in June will continue to drop new episodes on Wednesdays in August:
Star Trek: Strange New Worlds (Episodes 9-10)
Halo (Episode 9)
The Man Who Fell To Earth (Episodes 9-10)
Here are the highlights for August 2022 (Remember that scheduling changes may happen at the last moment, and new content may be added) –
City On A Hill (Season 3, Weekly)
Episode 1 Available from August 1, Then new episodes weekly (on Wednesdays)
Season 3 of City On A Hill brings us to Boston's high society Beacon Hill. Having left the FBI and thrown his badge into Boston Harbor, Jackie Rohr (Kevin Bacon) lands a lavish new gig running security for a wealthy family.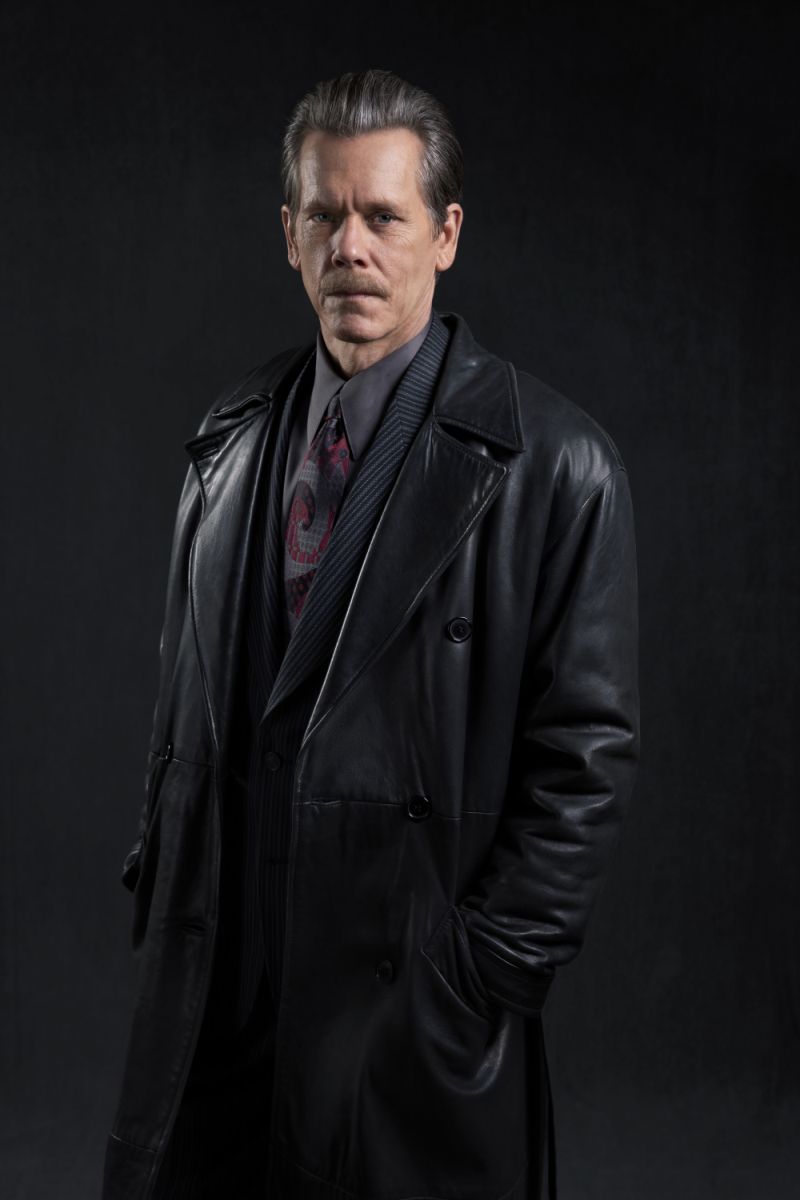 Life is good until secrets begin to unravel. When an investigation opens, ADA Decourcy Ward (Aldis Hodge) sees an opportunity to finally rip out the machinery perpetuating a broken criminal justice system.
Siobhan Quays (Lauren E. Banks), representing a construction worker who was severely injured on the Big Dig, encounters the city's corruption first-hand, all while coping with the traumatic events of her past year. As Jenny Rohr (Jill Hennessy) can attest, given her history with her father, some experiences will haunt you beyond your breaking point.
La Brea (Season 1)
Full Season (10 episodes) available from August 1.
An epic adventure begins when a massive sinkhole opens in the middle of Los Angeles, pulling hundreds of people and buildings into its depths. Those who fell in find themselves in a mysterious and dangerous primaeval land, where they have no choice but to band together to survive.
Meanwhile, the rest of the world desperately seeks to understand what happened. In the search for answers, one family torn apart by this disaster will have to unlock the secrets of this inexplicable event to find a way back to each other.
Starring Natalie Zea, Eoin Macken, Jon Seda, Nicholas Gonzalez, Chiké Okonkwo, Karina Logue and more.
Rugrats (Season 1)
Full Season (25 episodes) available from August 1.
A reimagining of the classic '90s hit, the brand-new Rugrats series features rich and colourful G-animation and follows the babies Tommy, Chuckie, Angelica, Susie, and Phil and Lil—as they explore the world and beyond from their pint-sized and wildly imaginative point-of-view.
In the one-hour premiere episode, Second Time Around, Tommy leads the babies on a daring adventure to help Chuckie after his big attempt to be brave goes horribly wrong. Warning: dinosaurs are involved.
Starring E.G Daily, Nancy Cartwright, Cheryl Chase, Cree Summer, Kath Soucie, Ashley Rae Spillers, Tommy Dewey and more.
Mike Judge's Beavis and Butt-Head (New Season)
Weekly episodes available from August 5.
From Creator Mike Judge, the newly rebooted series features the iconic duo's first original episodes in over 10 years.
The characters of Beavis and Butt-Head originated in Judge's 1992 short film Frog Baseball, which was broadcast by MTV's animation showcase Liquid Television. After MTV commissioned a full series around the characters, Beavis and Butt-Head ran for seven seasons from March 8, 1993 to November 28, 1997.
The series was revived in 2011 with an eighth season airing on MTV. During its initial run, Beavis and Butt-Head received widespread critical acclaim for its satirical, scathing commentary on society. The show's popularity spawned various related media, including the theatrical film Beavis and Butt-Head Do America in 1996.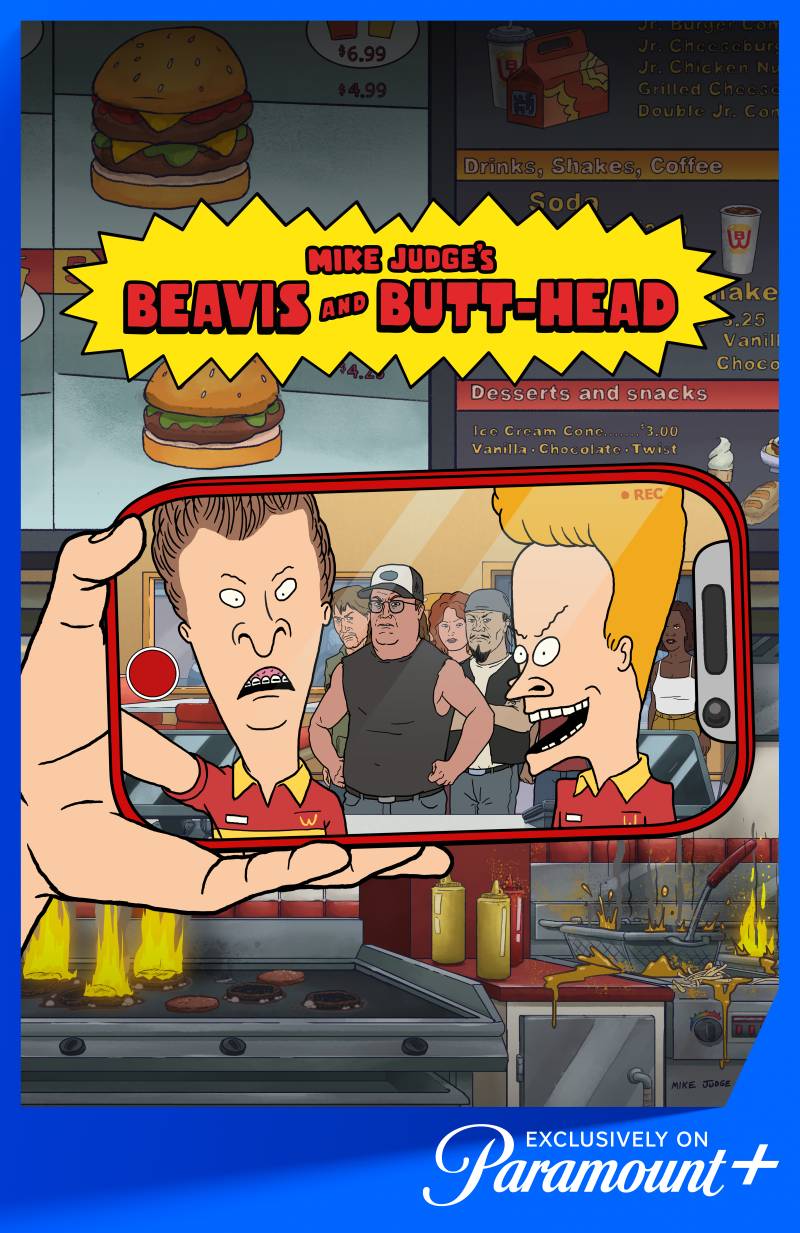 The new series follows on the heels of the recently released and critically acclaimed Paramount+ original film Beavis And Butt-Head Do The Universe, which is now available to stream on the service in the UK.
Paramount+ UK also hosts the 1996 classic movie Beavis and Butt-Head Do America as well as remastered versions of the classic series, with the full library coming soon.
Apex (2021)
Movie (90 minutes) available from August 5.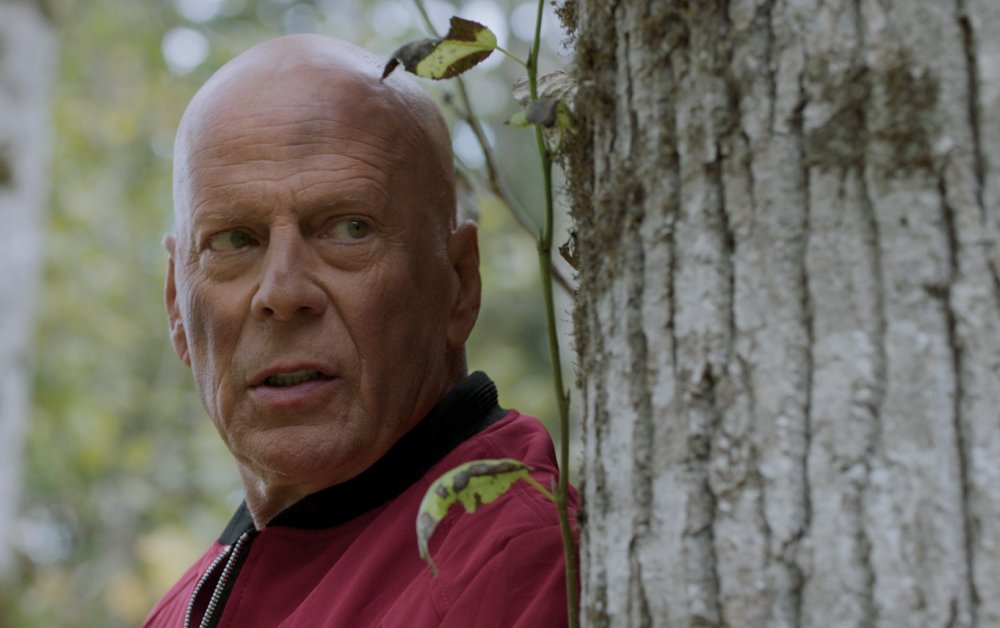 Apex follows the story of five elite Hunters who pay to hunt a human on a deserted island. But each Hunter begins to fall as the Prey fights back with mind-games, traps, and a determination to survive they have never witnessed before.
Starring Bruce Willis, Neal McDonough and Alexia Fast.
Are You The One? UK (Season 1)
Full Season (10 episodes) available from August 8.
Are You The One? UK is a reality series that follows 20 unlucky-in-love singletons whose scientific 'Perfect Match' is somewhere in the house – all they have to do is find them.
If they can uncover all ten Perfect Matches by the end of the series they will be rewarded with not only love, but a huge cash prize
The Box (Season 1)
Full Season (3 episodes) available from August 11.
The Paramount+ Original unscripted series follows Police Detective Chris Loudon's mission to expose the truth behind one of America's worst serial killers.
Loudon discovers a box of evidence seized decades ago and untouched. In the box are dozens of photos of young women. Throughout the series, Detective Loudon unravels a terrifying murder mystery created by a monster hiding in plain sight in small-town America, where women's reports of sexual assault were all too frequently dismissed throughout the 1970s.
Secret Headquarters (2022)
Movie (90 minutes) available from August 13.
While hanging out after school, Charlie and his friends discover the headquarters of the world's most powerful superhero hidden beneath his home.
When villains attack, they must team up to defend the headquarters and save the world.
Starring Owen Wilson, Walker Scobell, Jesse Williams, Keith L. Williams, Momona Tamada, Abby James Witherspoon and Michael Pena.
Jackass Forever (2022)
Movie (90 minutes) available from August 16.
The original Jackass crew return for another round of wildly absurd displays of comedy with a little help from some exciting new cast.
Starring Johnny Knoxville, Rachel Wolfson and Steve-O.
Yellowstone (Season 4)
Episodes 1-3 available from August 17.
The popular series is back, with the fourth season finally reaching the UK. Even though all ten episodes finished airing in the US back in January, the UK is getting episodes 1-3 first, then a weekly release of the remaining episodes (10 in total).
Co-created by Taylor Sheridan and John Liston, Yellowstone chronicles the Dutton family, led by John Dutton, played by world-
renowned actor and Oscar-winner Kevin Costner.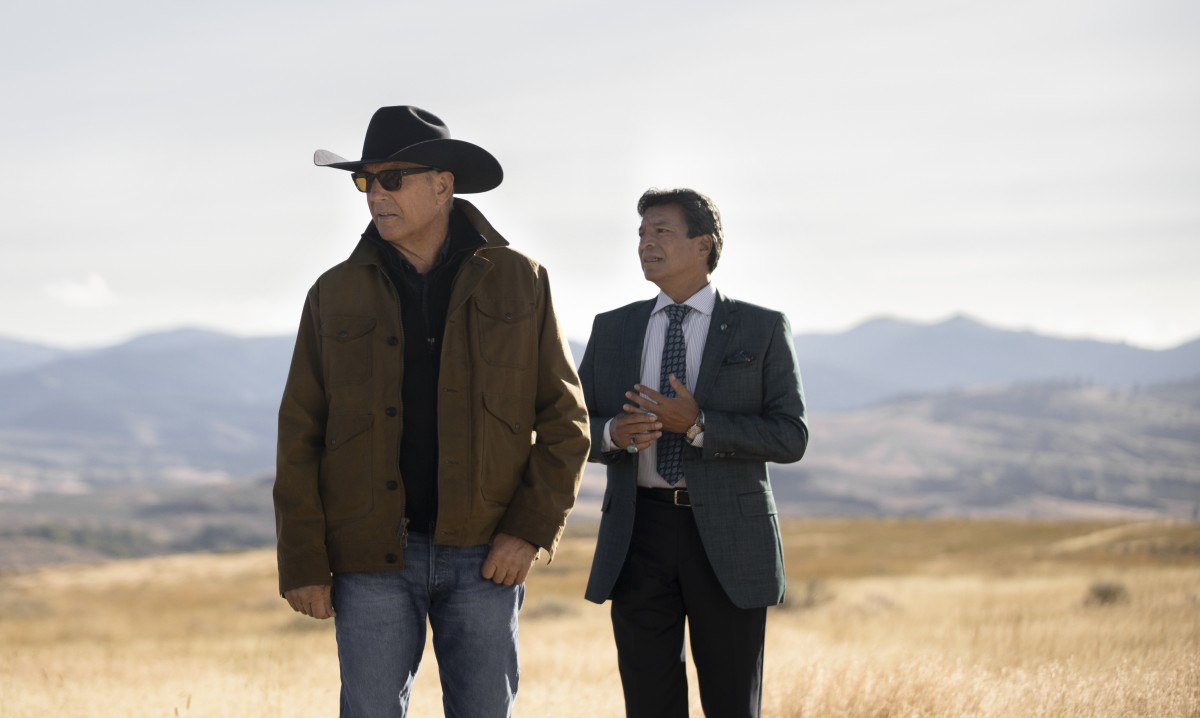 Dutton controls the largest contiguous cattle ranch in the United States. Amid shifting alliances, unsolved murders, open wounds, and hard-
earned respect – the ranch is in constant conflict with those it borders – an expanding town, an Indian reservation, and America's first
national park.
Starring Kevin Costner, Jacki Weaver, Piper Perabo, Kathryn Kelly and Finn Little.
The Disappearance Of Gabby Petito (Season 1)
Full Season (3 episodes) available from August 18.
Unscripted Paramount+ Original: The disappearance of 22-year-old video blogger Gabby Petito gripped America and sparked the internet into a frenzy.
For a time, she was the most famous face in the country and the most searched subject on the internet. Everyone wanted to know: Where is Gabby Petito? And what happened to her?
This definitive documentary series follows the twists and turns of the investigation, telling the story of a unique 2ist Century mystery. Interviews with Gabby's parents reveal the torment of being a family at the heart of such a case, while we hear from the internet sleuths who dedicated their online lives to solving her disappearance.
SkyMed (Season 1)
Full Season (10 episodes) available from August 23.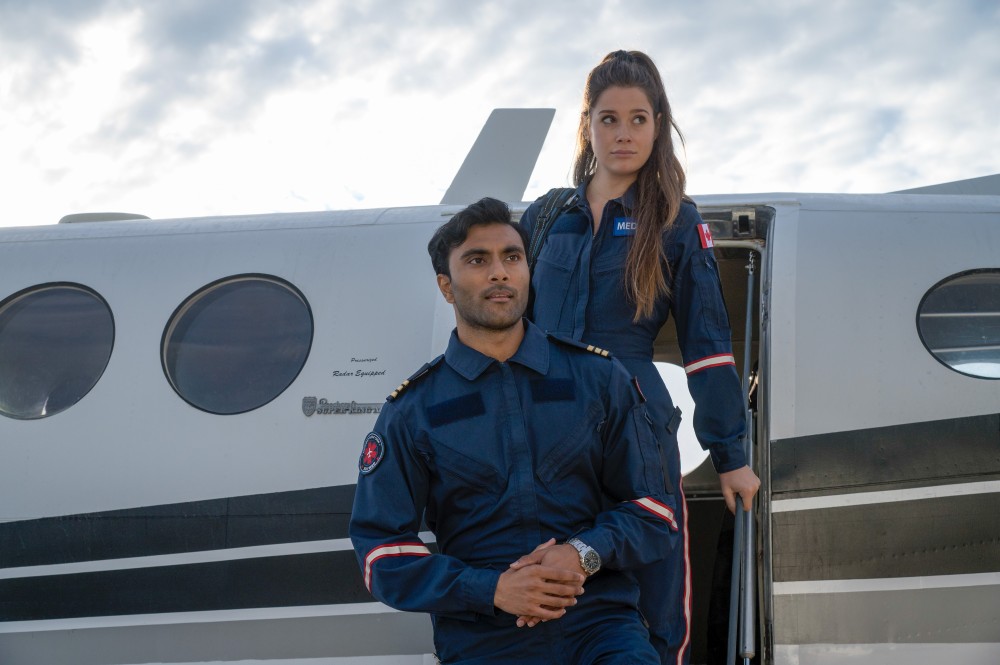 Life, death and drama at 20,000 feet, SkyMed weaves together intense character journeys and high-stakes medical rescues, as we follow the triumphs, heartbreaks and tribulations of budding nurses and pilots flying air ambulances in remote Northern Canada.
They're all in over their heads, and on their own, with no one to rely on but each other.
Starring Natasha Calis, Morgan Holmstrom and Praneet Akilla.
Who Killed Meredith Kercher (Miniseries)
Full Season (2 Episodes) available from August 25.
On the morning of November 1 2007, in a small student flat in the medieval city of Perugia, British student Meredith Kercher's bloodied body was found beneath a duvet on her bedroom floor.
Meredith's flatmates had no idea that in just a few days her horrific murder would become a worldwide tabloid sensation, and would turn into not one, but three of the most controversial trials in history.
It became a story with characters who fascinated the media: Amanda Knox – aka 'Foxy Knoxy' – the larger-than-life American, whose strange behaviour while awaiting questioning became the stuff of social media speculation; Raffaele Sollecito – the introvert supposedly madly in
love with Knox, and prepared to do anything for her; Patrick Lumumba – the local bar owner whose name suddenly appeared in Knox's apparent 'confession' to Italian police.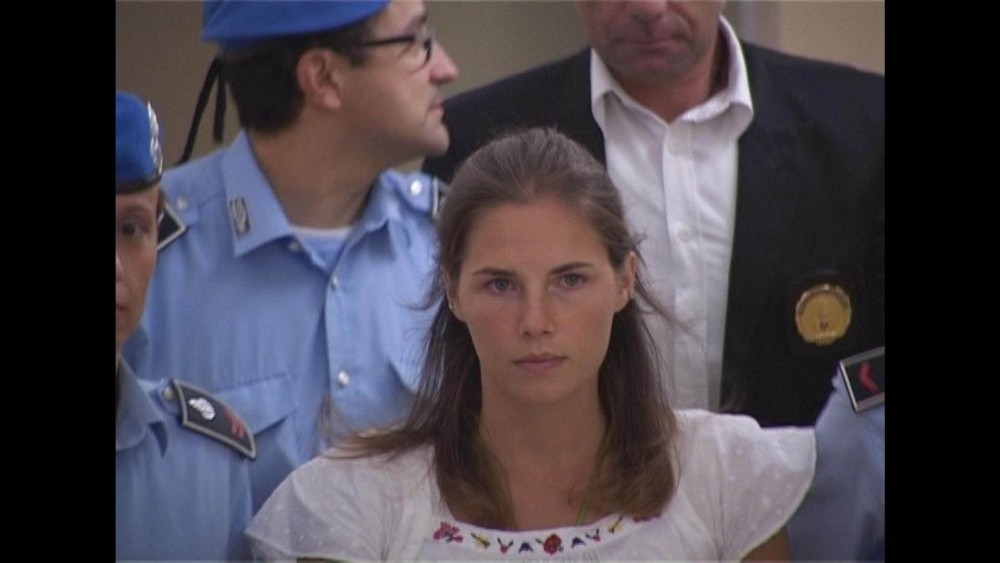 This two-part series will recall the investigation, the subsequent media circus and the multiple trials. It will reveal never-before-seen evidence from within the flat, and explore the circumstances that allowed the prime suspect to slip through net.
With access to the suspects, the journalists who covered the story, the prosecution and defence teams, and featuring footage shot with Rudy
Guede, the man widely thought to be the actual murderer of Meredith Kercher, this series will tell the tale of tragedy that became of the most
infamous and misunderstood crimes of all time.
We'll update this article if more titles are announced throughout the month.
To stay updated on Paramount+ and other streaming services, make sure you Subscribe to our free newsletter.