Another month brings with it more content to Paramount+ in the UK – from the short-lived return of Michael Chiklis to action-TV in Coyote, to Stephen King's Chapelwaite, Joyride starring Olivia Colman, new episodes of Star Trek: Prodigy and more.
Paramount+ is a streaming service that offers content from CBS, Showtime and Paramount Pictures, as well as exclusive, original programmes.
Paramount+ costs £6.99/month or £69.90/year in the UK, with a free 7-day trial available to everyone (although there are coupons that can give you a 30-days free trial).
The standalone Paramount+ app is available on most (but not all) major streaming devices and Smart TVs sold in the UK, and you can sign up either directly via the Paramount+ app/website, or via Amazon Prime Video Channels.
Prime Video Channels require an Amazon Prime subscription, and you then subscribe to Paramount+ on top of that. You will then be able to watch Paramount+ on any device that supports the Prime Video app, not just those with the Paramount+ app.
Sky Cinema customers, who also have Sky Q or Sky Glass, can get Paramount+ for free.
TV Shows that started with weekly episodes in August/September will continue to drop new episodes on in October:
American Gigolo (Season 1, Episodes 4-8)
Yellowstone (Season 4, Episode 10)
Savage River (Season 1, Episodes 4-6)
Beavis And Butthead (Episodes 11-12)
More back-catalogue content is sometimes added throughout the month. But for now, here are the highlights for October 2022:
On The Come Up (2022)
Movie (116 minutes) available from October 1.
On The Come Up is the story of Bri, a 16-year-old gifted rapper, who attempts to take the battle rap scene by storm in order to lift up her family and do right by the legacy of her father – a local hip hop legend whose career was cut short by gang violence.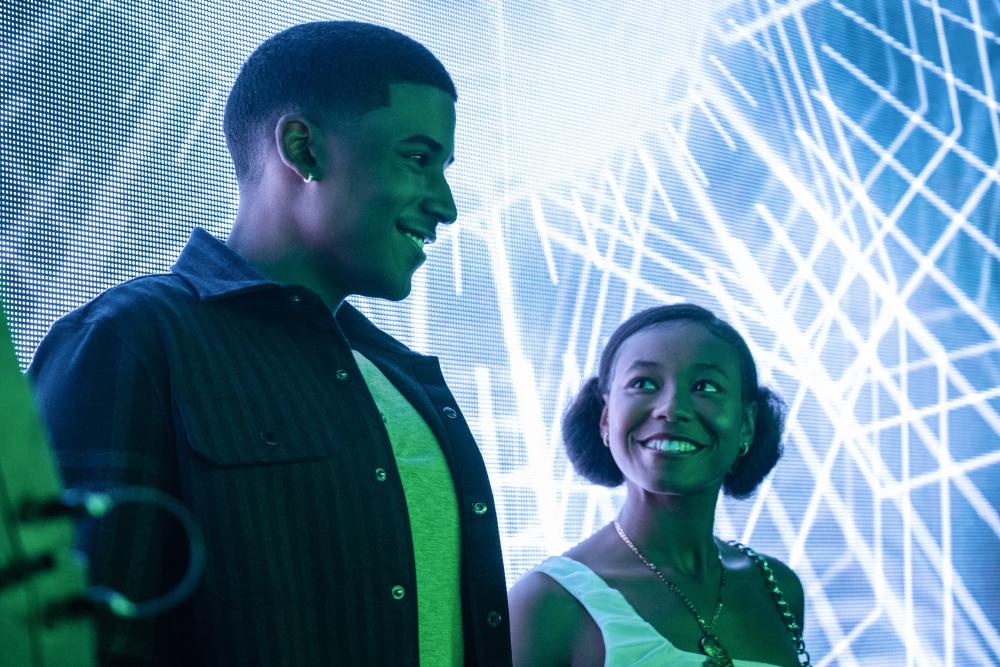 But when her first hit song goes viral for all the wrong reasons, she finds herself torn between the authenticity that got her this far and the false persona that the industry wants to impose upon her.
Starring Jamila C. Gray, Da'Vine Joy Randolph, Lil Yachty and Mike Epps.
Coyote (Season 1)
Full Season (6 episodes) available from October 3.
Coyote is the story of Ben Clemens, who after 32 years as a border patrol agent, is forced to work for the very people he spent his career trying to keep out of America.
The show aired in the UK back in January and had to be cut short due to the pandemic.
Starring Michael Chiklis (The Shield), Juan Pablo Raba and Adriana Paz.
A Life Too Short (2021)
Documentary (90 minutes) available from October 5.
A Life Too Short examines the tragedy behind the killing of Pakistani women's rights activist and social media star, Qandeel Baloch.
Qandeel challenged conventional ideas with her open exclamations of women's equality and agency.
Let the Right One In (Season 1, Weekly)
Episode 1 available from October 8, Then new episodes weekly (on Saturdays, 10 episodes in total).
Inspired by the original hit Swedish novel and film, the Paramount+ Original series centres on Mark (Bichir) and his daughter Eleanor (Baez), whose lives were changed 10 years earlier when she was turned into a vampire.
Locked in at age 12, perhaps forever, Eleanor lives a closed-in life, able to go out only at night, while her father does his best to provide her with the human blood she needs to stay alive.
With these emotionally charged and terrifying ingredients as a starting point, Let The Right One In will upend genre expectations, turning a naturalistic lens on human frailty, strength and compassion.
Starring Demián Bichir, Anika Noni Rose, Grace Gummer, Madison Taylor Baez, Kevin Carroll, Ian Foreman, Jacob Buster and Nick Stahl.
Monster High: The Movie (2022)
Movie (120 minutes) available from October 7.
Monster High: The Movie follows Clawdeen Wolf, who was born half human and half werewolf, after she arrives at her new school, Monster High.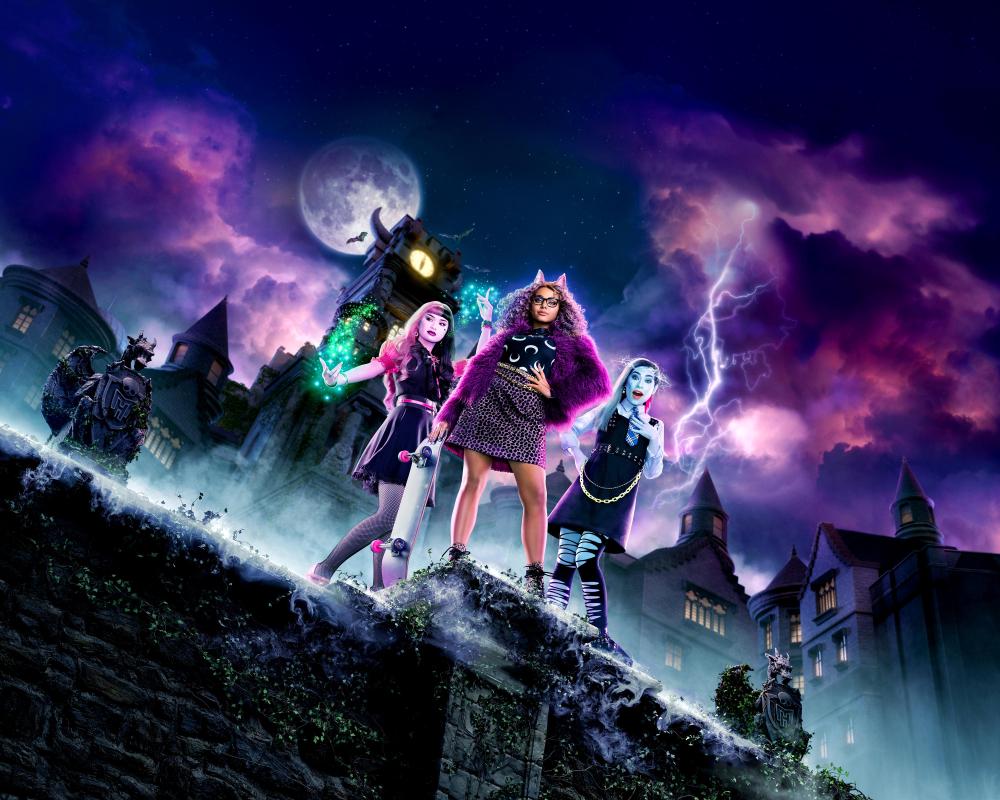 She quickly makes friends with her classmates Frankie Stein, and Draculaura, and for the first time in her life, Clawdeen feels like she has finally found a place where she fits in and can truly be herself, despite keeping her human half a secret.
When a devious plan to destroy Monster High threatens to reveal her real identity, Clawdeen must learn to embrace her true monster heart and find a way to save the day alongside her new friends.
Starring Miia Harris, Ceci Balagot and Nayah Damasen.
Significant Other (2022)
Movie (90 minutes) available from October 8.
From the directing duo behind the critically acclaimed Villains and The Body comes the Paramount+ Original movie, Significant Other.
A backpacking couple in the remote wilderness encounters a shapeshifting alien being who takes over the man's body and, feeling the love the couple share, tries to kidnap the woman in order to travel the universe with her.
The Ex-Wife (Season 1)
Full Season (4 episodes) available from October 12.
A Paramount+ original, based on the hit psychological thriller of the same name.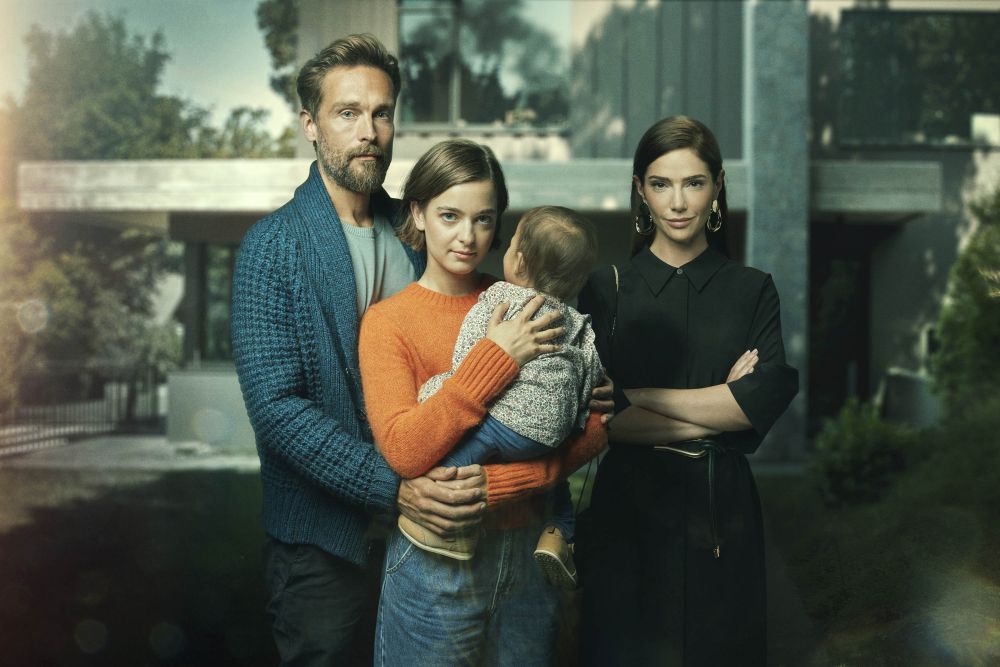 Tasha is living the dream: she has the perfect house, a loving husband and a beautiful little girl. But there's one large blot on Tasha's marital landscape: her husband's ex-wife won't leave them alone and seems intent on staying in the picture.
When Tasha returns home one day to find her life turned upside down, she realises that the dream she is living may be about to turn into a nightmare.
Starring Celine Buckens, Tom Mison and Janet Montgomery.
Love Rats (Season 1)
Episodes 1-4 available from October 14, then new episodes (8 in total) weekly (the show was originally supposed to arrive in September, but has been moved to October).
They promise life-long romance and a blissful future. Yet they scheme, scam and swindle. Some steal a fortune, others lead double lives. They are… the Love Rats.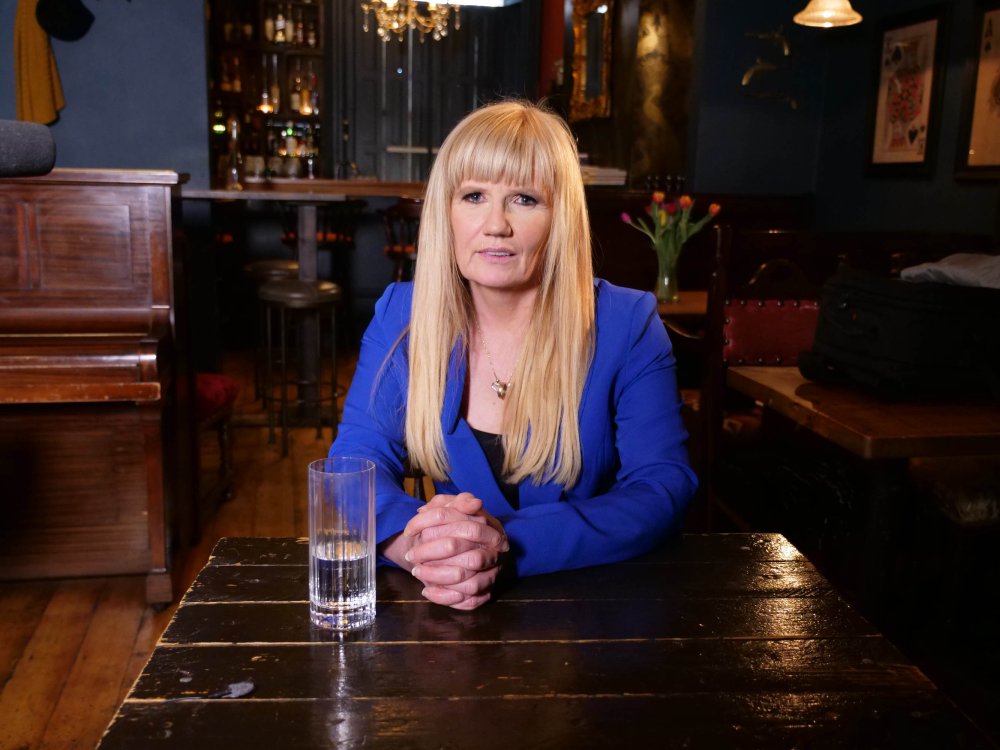 From online scam artists to bigamist husbands, serial conmen, and catfish – when people go looking for love, all too often what they find is a rat.
Love Rats is a series sharing the most shocking stories that reveal the dating world is a hunting ground for manipulative criminals.
With twists and turns worthy of movies and some of the strangest and jaw-dropping 'love stories' ever heard, the victims at the hearts of these cases share blow-by-blow accounts, detailing how they were targeted, coerced, and conned, leaving them with broken hearts and often empty bank accounts.
Chapelwaite (Season 1, Daily)
Episodes will drop daily from October 19, with all 10 episodes available by October 28.
Based on Stephen King's short story, Jerusalem's Lot, this series stars Academy Award winner Adrien Brody and Emily Hampshire (Schitt's Creek).
Set in the 1850s, Chapelwaite follows Captain Charles Boone (Brody), who relocates his family of three children to his ancestral home in the small, seemingly sleepy town of Preacher's Corners, Maine, after his wife dies at sea.
However, Charles will soon have to confront the secrets of his family's sordid history and fight to end the darkness that has plagued the Boones for generations.
Hampshire plays Rebecca Morgan, an aspiring writer who applies to be the governess of the infamous Chapelwaite manor and the Boone family in order to write about them. In doing so, Rebecca will not only craft the next great gothic novel, she will also unravel a mystery that has plagued her own family for years.
Chapelwaite aired in the US back in August 2021, and has been renewed for a second season.
Pervert: Hunting the Strip Search Caller (Season 1)
Full Season (3 episodes) available from October 25.
The shocking true crime story of a hoax caller who targeted fast food restaurants across America – posing as a police officer investigating a theft, the caller instructed managers to strip-search the young female employees he said were suspects; for many victims, what began as a humiliating strip search escalated into sexual abuse.
When the hoax caller hits McDonald's in Mount Washington, Kentucky, a rookie detective makes it his mission to catch him – what he uncovers is extraordinary.
With testimonies from investigators, victims and the people who were duped into committing strip-search crimes, this limited series tells the story of the hunt for the strip search hoaxer, and his victims' search for justice.
Joyride (2022)
Movie (94 minutes) available from October 21.
Fleeing from his father, Irish 12-year-old Mully steals a taxi and is shocked to find a woman, Joy, in the back seat with a baby.
Joy has decided to give her child away to a friend, and Mully needs to get some distance from his debt-ridden dad, who's after the cash Mully has with him.
And so two lovable rogues, a complicated middle-aged mother and a troubled adolescent, go on a journey across Ireland, gradually finding the friendship, love and learning they never knew they needed in each other.
Starring Olivia Colman, Charlie Reid and Lochlann Ó Mearáin.
Star Trek: Prodigy (Season 1 – Part 2, Weekly)
Episode 1 available from October 28, then new episodes (10 in total) weekly.
The second part of Star Trek: Prodigy's first season, the CG-animated series is the first Star Trek series aimed at younger audiences, and follows a motley crew of young aliens who must figure out how to work together while navigating a greater galaxy, in search of a better future.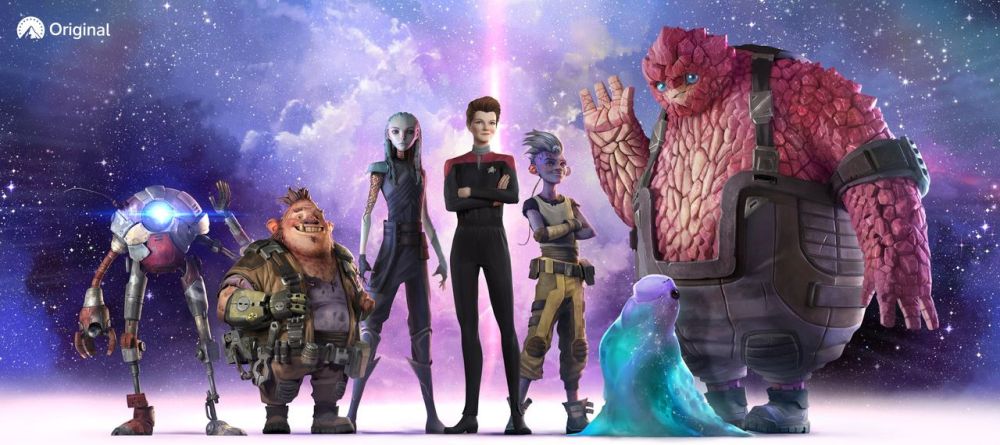 These six young outcasts know nothing about the ship they have commandeered – a first in the history of the Star Trek franchise – but over the course of their adventures together, they will each be introduced to Starfleet and the ideals it represents.
Starring the voice of Kate Mulgrew, Ella Purnell and Brett Gray.
Hauntings (Season 1)
Full Season (4 episodes) available from October 28.
Hauntings details the most intriguing, terrifying and enduring paranormal cases in Britain and America.
Made with a true-crime storytelling sensibility, this series will explore and unpack cases that have captured the public imagination for many years. These are stories that stand up to scrutiny, where suspected supernatural activity cannot simply be explained away.
Each episode is an in-depth exploration of a case with exclusive contributions from those at the heart of the story. Combining personal testimony with archive and dramatic reconstruction, these stories of hauntings, poltergeists and exorcisms will take us on an exhilarating journey through a phenomenon that has the power to transform lives.