Autumn is already here, the days are getting shorter – and we have more time to sit in front of the TV. With Season 3 of Succession, new seasons of The Good Doctor, Brassic and more, as well as some new films and Premier League – NOW's streaming service is here to help.
NOW (Formerly NOW TV- they changed their name) is Sky's no-contract streaming service – a cheaper TV platform that gives you flexible packages ("memberships" of content that can be watched on a variety of streaming devices.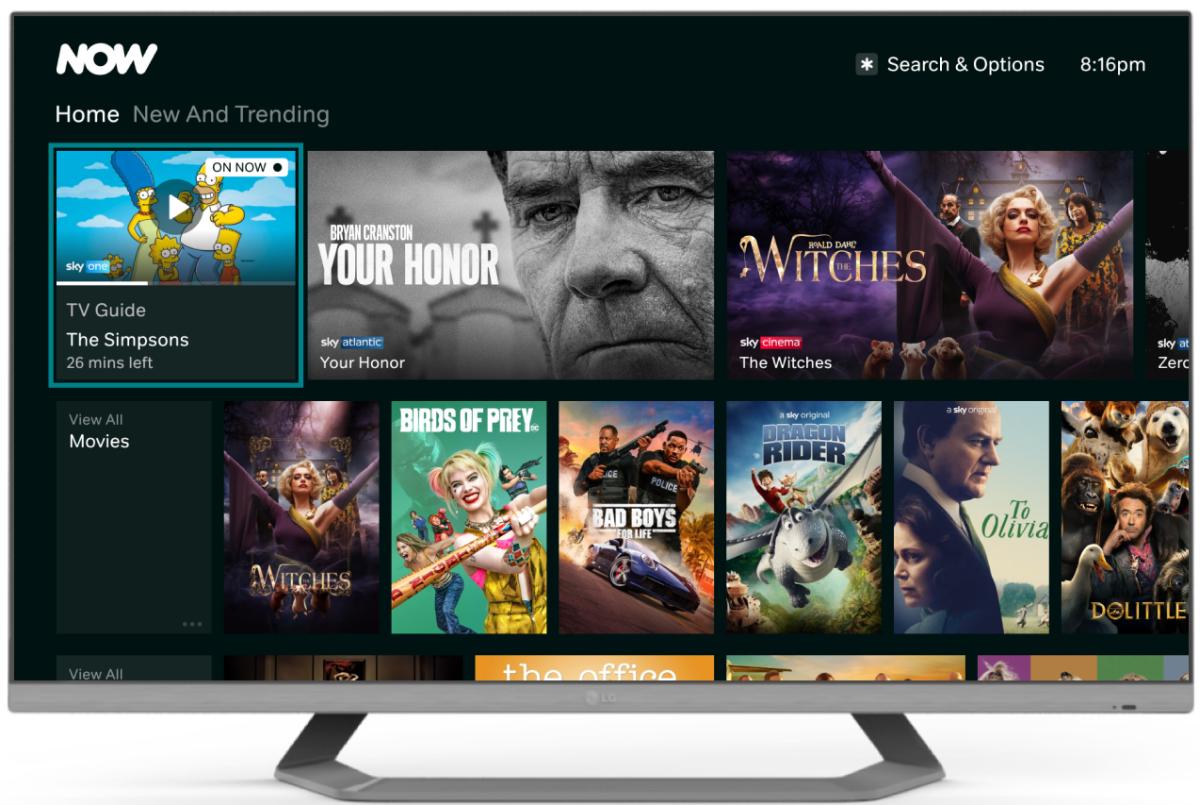 The plans include the Entertainment Membership for TV shows and Kids content, the Cinema Membership for movies, and the Sky Sports Membership. (See our full NOW review here).
Things may change and more content might get added later in the month – but these are the main highlights for October 2021:
TV Programmes Coming To NOW Entertainment In October
Obama: In Pursuit of a More Perfect Union
Directed by Emmy-winner Peter Kunhardt, this three-part documentary series begins in former President Barack Obama's childhood and uses conversations with colleagues, friends, critics, and his own words to chronicle the personal and political journey as the country grapples with its racial history.
Available to stream from October 1.
Miracle Workers: Oregon Trail (Season 3)
Set in 1844, this stand-alone season follows an idealistic small-town preacher Ezekiel Brown (Daniel Radcliffe), a wanted outlaw and trail-master Benny the Teen (Steve Buscemi) and an adventurous prairie wife Prudence Aberdeen (Geraldine Viswanathan) as they lead a wagon train west.
All episodes will be available to stream from October 4.
Impossible Animals: Kids
How does a sperm whale hunt using sound alone? How do elephants hear through their feet? Join biologist Patrick Aryee as he exposes the mysteries behind the world's weirdest animals.
Available to stream from October 4.
Brassic (Season 3)
In the last season of Brassic, fans were left with a cliff-hanger: What did Erin whisper to Vinnie? Join them and the rest of the gang as they continue to celebrate the chaos with more misadventures and schemes.
Thrilling, funny and extended to eight episodes, the new series of this Sky Original sees them thrown deeper and deeper into trouble.
All episodes will be available to stream from October 6.
Wonder Raps
MC Grammar is a rapper who loves to learn and wonder about the world around him.
These rap music videos, with totally unforgettable tunes, will get the entire family watching, singing and dancing.
All episodes will be available to stream from October 11.
COBRA: Cyberwar
Action-packed and suspenseful Sky Original drama COBRA: Cyberwar stars Robert Carlyle as Prime Minster and Victoria Hamilton as his Chief of Staff.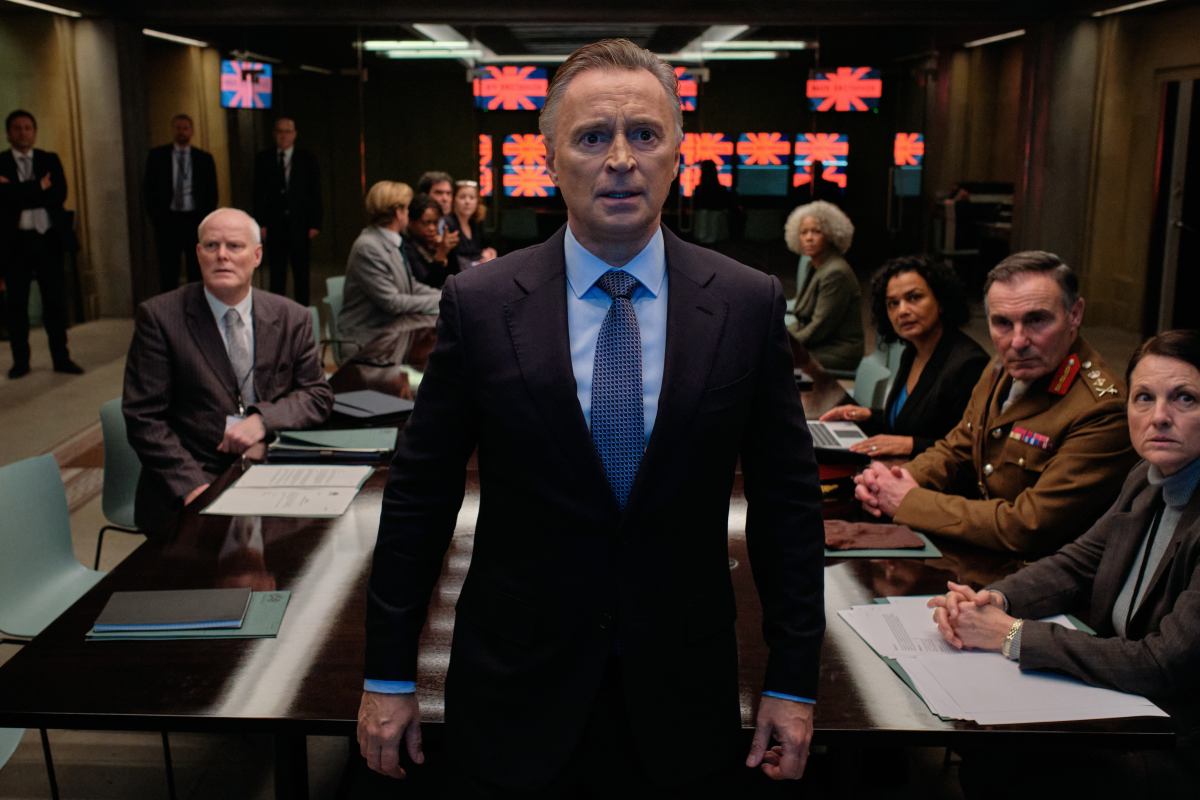 The series looks at what happens when cyberattacks on infrastructure and fake news are used to subvert democracy. An assassination on British soil causes the team to question who they can trust.
All episodes will be available to stream from October 15.
Succession (Season 3)
The popular and critically acclaimed HBO series about a dysfunctional family who owns a media empire is back.
Ambushed by his rebellious son Kendall, Logan Roy begins this season in a perilous position, scrambling to secure familial, political, and financial alliances.
Tensions rise as a bitter corporate battle threatens to turn into civil war. Returning cast includes Sarah Snook, Kieran Culkin, Nicholas Braun, Matthew Macfadyen and Hope Davis.
New episodes will stream weekly from October 18.
Queen of Speed
Queen of Speed chronicles the incredible story of one woman's battle to rise to the top of the male-dominated world of rallying in the 70s and 80s.
Making history as the first and only woman to win rounds of the FIA World Rally Championship and the last woman to compete in top-level rallying, Queen of Speed profiles Michèle Mouton's astonishing journey and her reputation as one of the greatest motorsport drivers of all time.
Available to stream from October 23.
Temple (Season 2)
Sky Original Temple is back, and Daniel is in even deeper trouble. Beth wakes from her coma and demands answers. Eve wants to know why her parents have been lying and Lee joins forces with a charismatic activist.
New cast members include BAFTA-winners Rhys Ifans and Gbemisola Ikumelo, Michael Smiley and Ruthxjiah Bellenea.
All episodes will be available to stream from October 28.
The Good Doctor (Season 5)
Join Dr Shaun Murphy (Freddie Highmore), for the fifth season of the much-loved medical drama.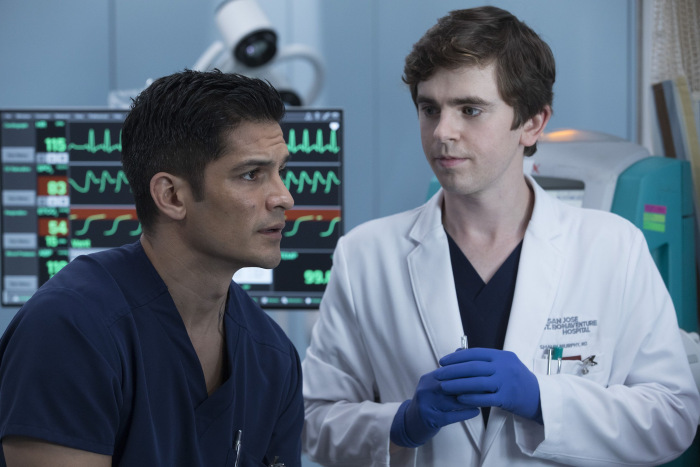 The underdog story of an extraordinary surgeon facing the challenges that come from not just autism but the preconceptions that come with it, we left the last season on a high note as it seemed wedding bells were in the air for Shaun and his partner Lea.
Might we be seeing the pair tie the knot?
Available to stream in October (exact date to be announced).
Scenes from a Marriage
Adapted from Ingmar Bergman's 1973 Swedish classic and starring Oscar Isaac and Jessica Chastain. Scenes from a Marriage reexamines the original's iconic depiction of love, hatred, desire, monogamy, marriage, and divorce through the lens of a contemporary American couple.
Available to stream in October (exact date to be announced).
Movies Coming To NOW Cinema In October
Judas and the Black Messiah (October 1)
FBI informant William O'Neal infiltrates the Black Panther party and is tasked with keeping tabs on their charismatic leader, Chairman Fred Hampton (Oscar-winning Daniel Kaluuya).
A career thief, O'Neal revels in the danger of manipulating both his comrades and his handler.
Voyagers (October 8)
A crew of astronauts on a multi-generational mission descend into paranoia and madness, not knowing what is real or not.
No Sudden Move (October 9)
A group of criminals are brought together under mysterious circumstances and have to work together to uncover what's really going on when their simple job goes completely sideways.
Norm Of The North: King Size Adventure (October 11)
Norm's greatest gripe is simple: there is no room for tourists in the Arctic. But when a maniacal developer threatens to build luxury condos in his own backyard, Norm does what all normal polar bears would do…he heads to New York City to stop it.
Norm takes on the big apple, big business and a big identity crisis to save the day. Features the voices of Rob Schneider, James Corden, Heather Graham and Bill Nighy.
The Little Things (October 15)
Oscar winners Denzel Washington, Rami Malek and Jared Leto star in this crime thriller. When a deputy sheriff is sent to Los Angeles, he becomes embroiled in a search for a serial killer terrorising the city.
Breaking News In Yuba County (October 16)
A woman takes advantage of her growing celebrity status when the police and the public think that her dead husband is missing.
Monster Family 2 (October 22)
To free Baba Yaga and Renfield from the clutches of Monster Hunter Mila Starr, the Wishbone Family once more transforms into a Vampire, Frankenstein's Monster, a Mummy and a Werewolf to save the day.
The Conjuring: The Devil Made Me Do It (October 29)
Just in time for Halloween: In their latest case, the Warrens investigate a murder that may be linked to demonic possession.
Willy's Wonderland
Nicolas Cage finds himself waging war against possessed animatronic mascots after his car breaks down outside an abandoned family fun centre (Exact date in October is to be announced).
Coming To NOW Sports in June
ICC T20 World Cup (Live From June 17)
England memorably won the ODI World Cup on home soil in 2019 and go for the short form double this autumn.
Captain fantastic Eoin Morgan will take his star-studded team to the UAE and Oman to try and win the Twenty20 World Cup.
Premier League (Live throughout October)
The new Premier League campaign continues in October. There will be 14 live games across the month (subject to change) including Man Utd v Liverpool.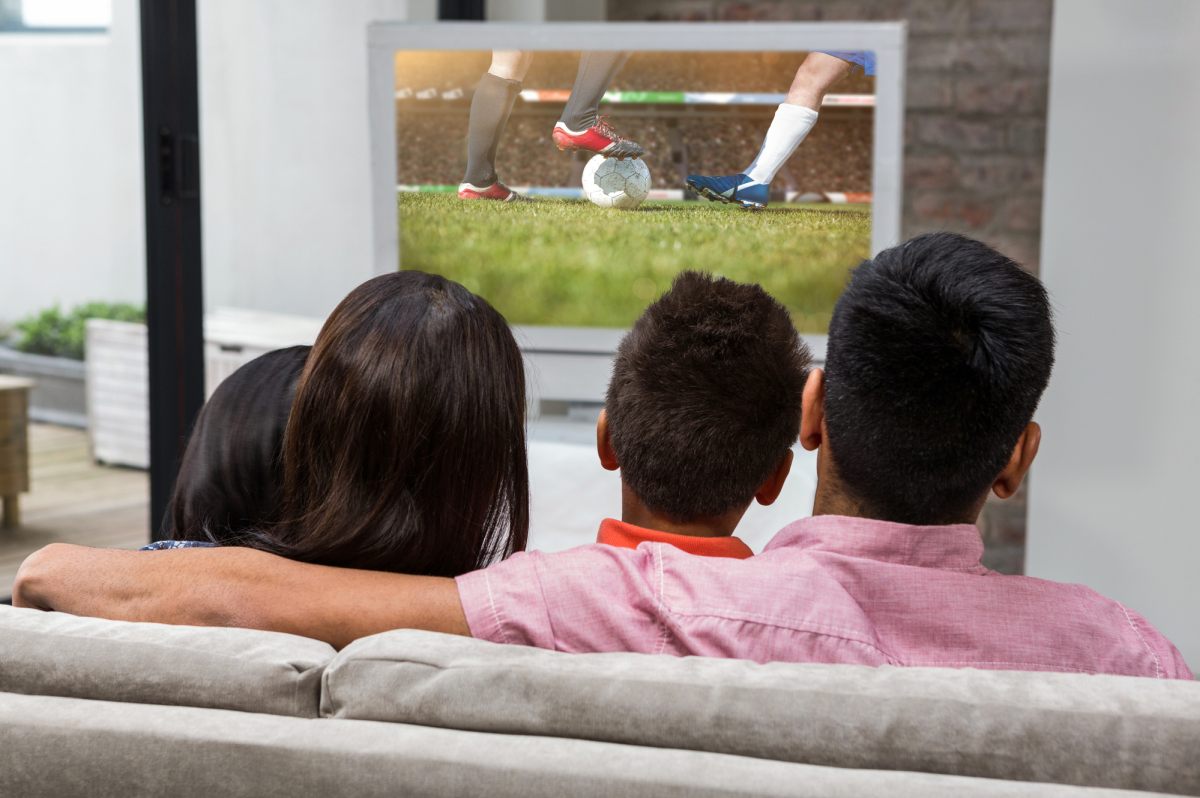 Barclays FA Women's Super League (Live throughout October)
The Women's Super League continues in October. There will be at least 35 matches shown exclusively live this season.
Formula One (Live throughout October)
October is packed with on-track action as Lewis Hamilton and Max Verstappen take their fight to Turkey, USA and Mexico.