June brings with it quite a few stars to Disney+, first and foremost is of course Marvel's Loki which brings back Tom Hiddleston for a new series, but also Raya and the Last Dragon, Pride month celebrations with Season 2 of Love, Victor and a documentary and more.
Disney+ (see our full review) can be streamed on most streaming devices and Smart TVs in the UK, and includes content from the worlds of Disney, Marvel, Pixar, Star Wars, National Geographic and Star – Disney's general entertainment category for more mature audiences.
In the UK, Disney+ costs £7.99/month or £79.90/year – and you can subscribe directly via this link.
You might have heard the exciting news about The Walking Dead coming to Disney+, but that's in July.
Worry not, however – there's lots to see in June. Remember that more content is sometimes added throughout the month, but these are the current Disney+ highlights for June 2021:
June 4
Raya and the Last Dragon (2021)
This groundbreaking and acclaimed animation adventure now becomes available to all Disney+ subscribers (it was under Premier Access until now).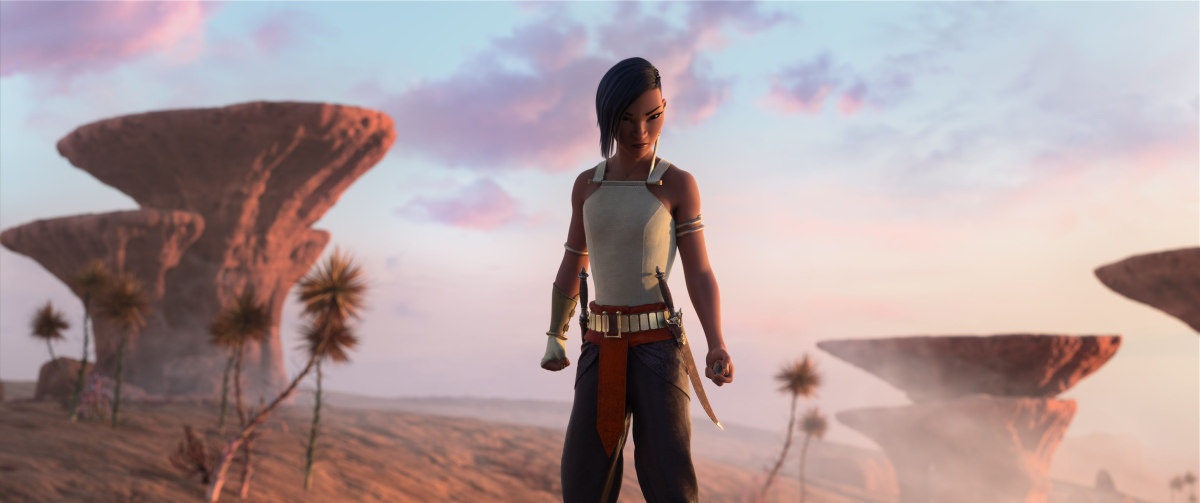 Long ago, in the fantasy world of Kumandra, humans and dragons lived together in harmony. However, when sinister monsters known as the
Druun threatened the land, the dragons sacrificed themselves to save humanity.
Now, 500 years later, those same monsters have returned, and it's up to a lone warrior to track down the last dragon and stop the Druun for good.
Genius: Aretha (Season 1, Episodes 1,2)
The first-ever, scripted miniseries on the life of the legendary singer stars Grammy-, Tony- and Emmy Award-winning and double-Oscar
nominee Cynthia Erivo as Aretha Franklin.
This anthology series explores Aretha's musical genius, incomparable career, and the immeasurable impact and lasting influence she has had around the world.
Marvel Studio Legends (Episodes 8,9)
If you need a refresher, these two episodes of Marvel's Legends will fill you in on what happened in the films with Loki and The Tesseract, ahead of Loki's upcoming series.
The Americans (Season 1-8)
This critically acclaimed Cold War drama follows a seemingly standard suburban American couple, Phillip and Elizabeth Jennings (Keri Russell and Matthew Rhys), who are living a secret double life.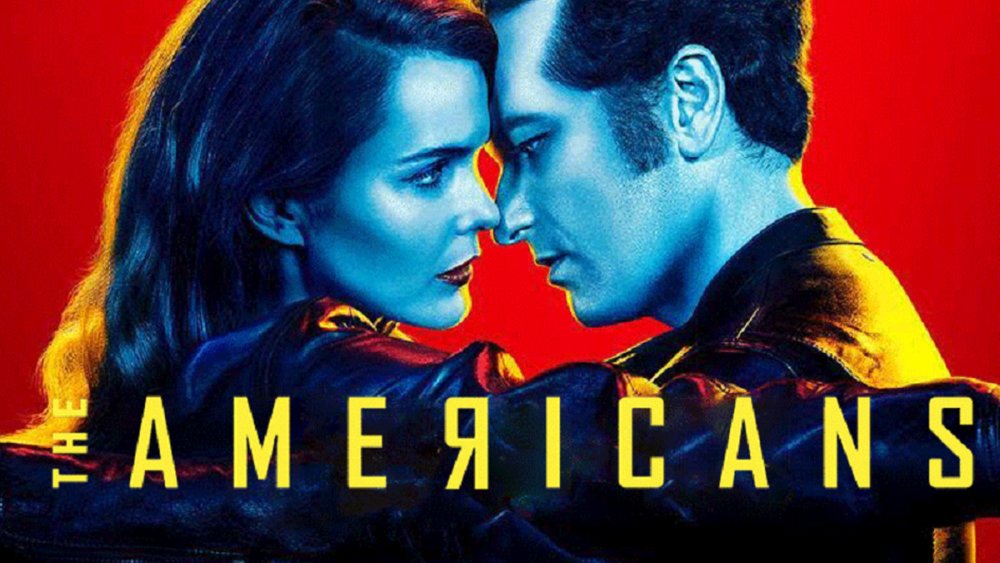 To the outside world they are a married couple with two children who run a travel agency in a suburb of Washington D.C. In reality, they are Russian spies at the forefront of the USSR's attempts to gain information on US activities and weaponry.
Us Again (Animated Short)
A couple rekindles their passion for life and each other on one magical night.
Doc McStuffins (Season 5, Episodes 1-14)
An award-winning animated series about a young girl who can heal and speak with broken toys and stuffed animals.
More Weekly Episodes added on June 4:
Secrets of Sulphur Springs E10
High School Musical: The Musical: The Series S2 E4
Big Shot E8
Star Wars: The Bad Batch E6
Rebel E2

Filthy Rich E9

Grown-ish S3 E6

Solar Opposites S2 E9 (finale)

Big Sky E12

Marvel's M.O.D.O.K E3
More Movies added to Disney+ on June 4:
The Full Monty (1997)
Air Force One (1997)
Courage Under Fire (1996)
June 9
Loki (Season 1, Episode 1)
Featuring the God of Mischief as he steps out of his brother's shadow in a new series that takes place after the events of Avengers: Endgame.
Tom Hiddleston returns as the title character, joined by Owen Wilson, Gugu Mbatha-Raw, Sophia Di Martino, Wunmi Mosaku and Richard E. Grant.
The series consists of six episodes, with a new episode dropping every Wednesday (and NOT on Fridays!).
June 11
Zenimation (Season 2, Episodes 1-9)
9 new episodes of this calming series, that recreates scenes from famous Disney films for meditative experience.
The Long Road Home (Episodes 1-8)
A National Geographic drama miniseries that follows the story of a US. Army unit trapped in during the first day of the siege of Sadr City in 2004.
Heroes of the Long Road Home with Martha Raddatz
A movie that explores the real-life stories of the men and women who inspired The Long Road Home.
Africa's Hidden Wonders
A National Geographic series: Across this awe-inspiring continent, nature's beasts battle for survival in some of the world's harshest conditions.
The Gloaming (Season 1, Episode 1)
When an unidentified woman is found brutally murdered, Detective Molly McGee (Emma Booth) must team up with Alex O'Connell (Ewen Leslie), a fellow cop with whom she shares a tragic past to solve the crime.
What begins as a routine investigation exposes something more insidious as political corruption and shady business dealings intertwine with sinister crimes and occult practices. To catch the killer, Molly and Alex have to face the ghosts of their past, the unsettled dead that linger in the liminal space between light and dark, life and death.
Body of Proof (Seasons 1-3)
An American crime drama that follows a medical examiner who uses her skills to help solve crimes.
More Weekly Episodes added on June 11:
Genius: Aretha E3-4
Big Shot E9
Star Wars: The Bad Batch E7
High School Musical: The Musical: The Series S2 E5
Sulphur Springs E11 (finale)
Rebel E3
Filthy Rich E10 (finale)
Grown-ish S3 E7
Big Sky E13
Marvel's M.O.D.O.K E4
More Movies added to Disney+ on June 9:
Calendar Girls (2003)
End of Days (1999)
The Counselor (2013)
June 18
Luca (2021)
Set in a beautiful seaside town on the Italian Riviera, Disney and Pixar's original feature film Luca is a coming-of-age story about one young boy
experiencing an unforgettable summer filled with gelato, pasta and endless scooter rides.
Luca shares these adventures with his newfound best friend, but all the fun is threatened by a deeply-held secret: they are sea monsters from another world just below the water's surface.
Love, Victor (Season 2, Episode 1)
Set in the world of the original 2018 film Love, Simon, the series follows Victor, a new student at Creekwood High School on his own journey of self-discovery, facing challenges at home, adjusting to a new city, and struggling with his sexual orientation.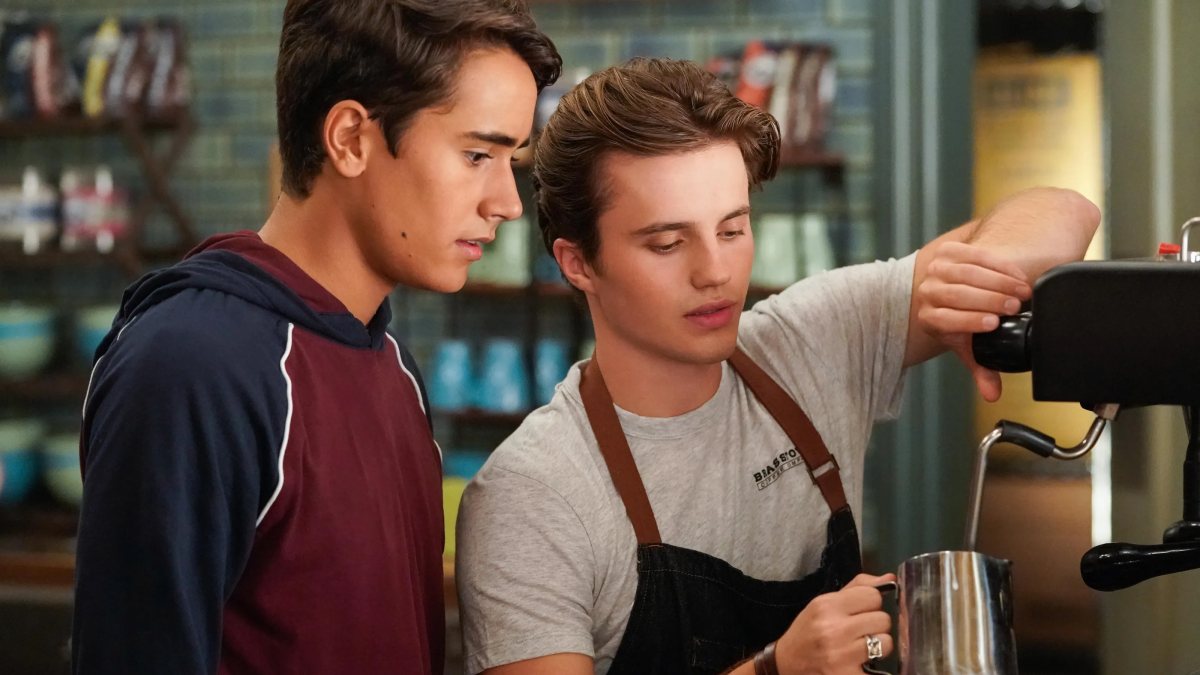 When it all seems too much, he reaches out to Simon to help him navigate the ups and downs of high school. New episodes of Season 2 will drop every week.
Bunk'd (Season 5, Episodes 1-9)
Another season for The Disney Channel's comedy series that started as a spinoff of Jessie.
Giganotosaurus (Season 2, Episodes 1-10)
An animated preschool series that follows the adventures of four young dinosaurs.
Kingdom of the Mummies (Season 1)
A National Geographic series: In the shadow of the world's oldest pyramids, a team of archaeologists led by Dr Ramadan Hussein have made the discovery of a lifetime – a fully intact burial complex buried deep beneath the sand.
Ancient X-Files (Season 2)
Each episode contains mysterious stories of the ancient past, with scientific investigations into those legends.
Star Wars: Droids (Seasons 1-2)
An animated series that follows the adventures of R2-D2 and C-3PO.
Star (Seasons 1-3)
A musical drama created by Lee Daniels and Tom Donaghy that follows three young singers who navigate the music business on their road to success.
More Weekly Episodes added on June 18:
Big Shot E10 (finale)
Star Wars: The Bad Batch E8
High School Musical: The Musical: The Series S2 E6
Genius: Aretha E5-6
The Gloaming E2
Rebel E4
Marve's M.O.D.O.K E5
Big Sky E14
Grown-ish S3 E8
More Movies added on June 18:
Hide and Seek (2005)
Hitman (2007)
Hitman: Agent 47 (2015)
An Innocent Man (1989)
June 25
Wolfgang
This documentary film chronicles the inspiring true story of Wolfgang Puck, a man who survived a troubled childhood filled with a series
of challenging obstacles and whose perseverance led him to become one of the most prolific chefs of our time and household name.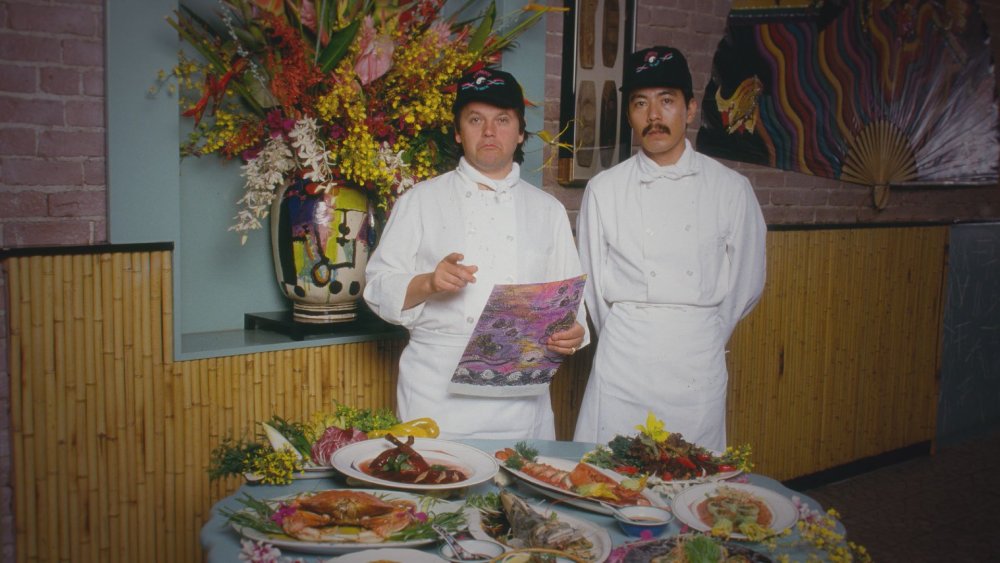 Wolfgang Puck changed the perception of what it means to be a chef, and along the way, invented a radically new American cuisine.
The Mysterious Benedict Society (Season 1, Episode 1)
After winning a scholarship competition, four gifted orphans are recruited by the peculiar Mr. Benedict for a dangerous mission to save
the world from a global crisis known as The Emergency.
Reynie, Sticky, Kate, and Constance must infiltrate the mysterious L.I.V.E. Institute to discover the truth behind the crisis.
When the headmaster, the sophisticated Dr. Curtain, appears to be behind this worldwide panic, the kids of The Mysterious Benedict Society must devise a plan to defeat him.
Air Crash Investigation (Season 5)
Experts analyse various plane crashes with an aim to figure out how these disasters occurred.
PJ Masks (Season 4)
Final 10 episodes of the popular animated series.
Pride
From Emmy Award-winning Killer Films (This American Life, Mildred Pierce) and Sundance World Cinema Grand Jury Prize winning VICE Studios (Flee, The Report) comes PRIDE, a six-part documentary series chronicling the struggle for LGBTQ+ civil rights in America from the 1950s through the 2000s.
Six renowned LGBTQ+ directors explore heroic and heartbreaking stories that define America. The limited series spans the FBI surveillance of homosexuals during the 1950s Lavender Scare to the "Culture Wars" of the 1990s and beyond, exploring the queer legacy of the Civil Rights movement and the battle over marriage equality.
Baptiste (Season 1)
The spinoff to the popular The Missing, the series sees Tchéky Karyo return as detective Julien Baptiste, with a new missing woman to track and a crime to solve.
More Weekly Episodes added on June 25:
Star Wars: The Bad Batch E9
High School Musical: The Musical: The Series S2 E7
Genius: Aretha E7-8 (finale)
The Gloaming E3
Marvel's M.O.D.O.K E6
Big Sky E15
Love, Victor S2 E2
Rebel E5
Grown-ish S3 E9
More Movies added on June 25:
Coyote Ugly (2000)
Deuce Bigalow: Male Gigolo (1999)