The month of May brings with it quite a few gems to Disney's streaming service: from a celebration of Star Wars with The Bad Batch, to a new original series about the life of Erin Brockovich, past seasons of popular series Station 19, hit films, and the Premier Access version of the brand new film – Cruella.
Disney+ (see our full review) can be streamed on most streaming devices and Smart TVs in the UK, and includes content from the worlds of Disney, Marvel, Pixar, Star Wars, National Geographic and Star (Disney's general entertainment brand for more mature audiences).
In the UK, Disney+ costs £7.99/month or £79.90/year – and you can subscribe directly via this link.
More content is sometimes added throughout the month, but these are the current Disney+ highlights for May 2021:
May 4
Star Wars: The Bad Batch (Episode 1)
On the annual Star Wars appreciation day (May the Fourth be with you!), Disney+ brings a new animated series that follows the elite and experimental clones of the Bad Batch as they find their way in a rapidly changing galaxy, in the immediate aftermath of the Clone War.
Members of the Bad Batch – a unique squad of clones who vary genetically from their brothers in the Clone Army – each possess a singular exceptional skill that makes them extraordinarily effective soldiers and a formidable crew.
In the post-Clone War era, they will take on daring mercenary missions as they struggle to stay afloat and find a new purpose.
New episodes will be released weekly (starting with Episode 2 on May 7, and then every Friday).
May 7
New Girl (Seasons 1-7)
Ten years since the charming ensemble comedy first aired in 2011, all episodes of New Girl are arriving on Disney+ (under the Star category).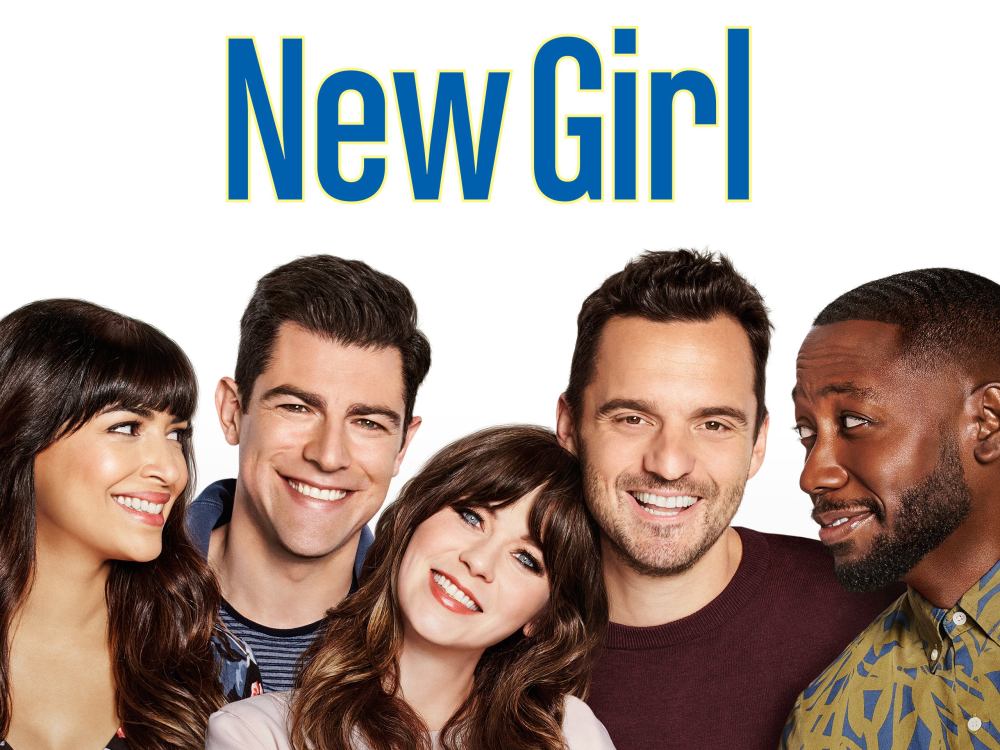 The series follows bubbly school teacher Jess, her three dysfunctional roommates and her best friend Cece, as they navigate life and modern relationships through seven seasons of break-ups, pranks and heartwarming silliness.
The Story of God with Morgan Freeman (Seasons 1-3)
Morgan Freeman goes on a quest to find how Earth's religions perceive life after death, what historic civilizations thought about the act of creation and other big questions that mankind has continuously asked.
Dog: Impossible (Season 1)
The series follows dog behaviour specialist Matt Beisner works with canines to help modify their behaviour and develop a healthy relationship between the dogs and their owners.
(500) Days of Summer (2009)
A romantic comedy starring Joseph Gordon-Levitt and Zooey Deschanel, about a woman who doesn't believe true love exists, and the young man who ends up falling for her.
Unbreakable (2000)
M. Night Shyamalan's often underrated superhero (of sorts) film, starring Bruce Willis, Samuel L. Jackson and Robin Wright Penn.
Glass (2019)
Almost 20 years later, comes M. Night Shyamalan's sequel to Unbreakable and the more recent Split, starring Bruce Willis, Samuel L. Jackson and James MacAvoy.
Unstoppable (2010)
An American action film directed by Tony Scott and starring Denzel Washington and Chris Pine, about a runaway train that's about to hit a town, and the two men who attempt to stop it.
May 14
High School Musical: The Musical: The Series (Season 2, E1)
East High's favourite drama students return as they prepare to perform Beauty and the Beast for their Spring musical.
The second season will include reimagined musical numbers from both the High School Musical movies and the stage production of Beauty and the Beast in addition to brand-new songs that join hits from Season One like All I Want, Born to be Brave, and Just for a Moment.
Station 19 (Seasons 1-3)
The spinoff to Grey's Anatomy, Station 19 follows the personal and professional lives of firefighters in Seattle (who serve in the aptly named… Station 19). It stars Jaina Lee Ortiz, Grey Damon, Barrett Doss and Jason George, who transferred over from Grey's Anatomy.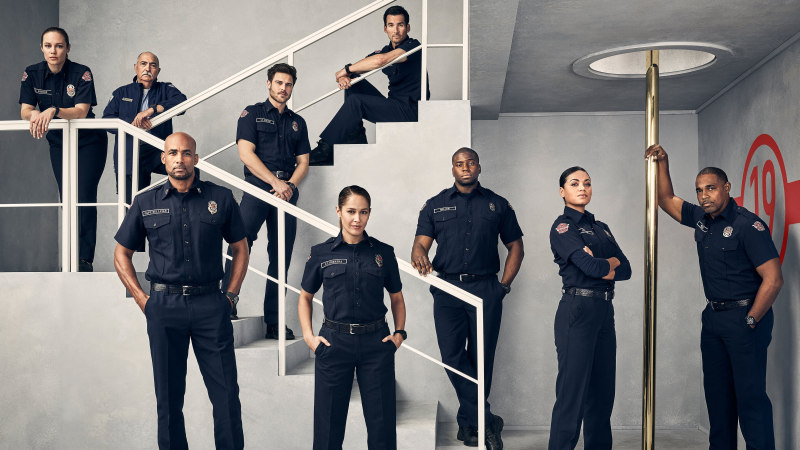 The two shows share characters and storylines from time to time, and all past episodes will be available on Disney+ Star, with Season 4 currently airing on NOW.
The Secret Life of Walter Mitty (2013)
An American comedy directed by (and starring) Ben Stiller about a dreamer who has to embark on an adventure-filled journey when his job is threatened.
This Means War (2012)
An action film starring Chris Pine, Reese Witherspoon, and Tom Hardy, about two CIA agents and best friends who discover they are both dating the same woman.
The Art of Getting By (2011)
A romantic comedy starring Freddie Highmore and Emma Roberts, about a teenager who finds a new purpose in life when he meets classmate Sally.
Anastasia (1997)
An animated musical directed by Don Bluth and Gary Goldman, starring the voices of Meg Ryan, John Cusack, Kelsey Grammer and others.
It tells the story of the last surviving child of the Russian Royal Family, who joins two con men to reunite with her grandmother, the Dowager Empress.
An Affair to Remember (1957)
The classic film starring Cary Grant and Deborah Kerr, about a couple that falls in love, and then agrees to meet six months later at the Empire State Building.
May 21
Marvel: Modok (Season 1, Episode 1)
The megalomaniacal supervillain M.O.D.O.K has long pursued his dream of one day conquering the world. But after years of setbacks and failures fighting the Earth's mightiest heroes, M.O.D.O.K has run his evil organisation (A.I.M) into the ground.
Ousted as A.I.M's leader while also dealing with this crumbling marriage and family life, the Mental Organism Designed Only For Killing is set to confront his greatest challenge yet: a midlife crisis
Angel (Season 1-5)
The critically acclaimed series that started as a Buffy the Vampire Slayer spinoff, and ran for five excellent seasons.
Starring David Boreanaz, the series follow Angel, a 240-years-old vampire who works as a private detective in Los Angeles, while battling the city's evil force.
To Catch a Smuggler (Season 1)
Homeland Security at JFK International Airport deals with daily issues ranging from fraudulent visas to human trafficking.
Additional May 21 Films:
The Monuments Men (2014)
Water for Elephants (2011)
Raising Arizona (1987)
Gulliver's Travels (2010)
May 28
Rebel (Season 1, Episode 1)
A new Star Original series, Rebel is inspired by the life of iconic activist Erin Brockovich today. Annie "Rebel" Bello is a blue-collar legal advocate without a law degree.
A funny, messy, brilliant and fearless woman who cares desperately about the causes she fights for and the people she loves. When Rebel applies herself to a fight she believes in, she will win at almost any cost.
Launchpad: A Short Film Collection
A new opportunity for six directors from underrepresented backgrounds to present diverse perspectives through the production of original, live-action short films for a proposed initial exhibition.
Directors have been paired with creative executive mentors from across The Walt Disney Company and challenged to create original films that celebrate the inaugural theme of "Discover".
Cruella (Premier Access)
The all-new live-action feature film about the rebellious early days of one of cinema's most notorious – and notoriously fashionable – villains, the legendary Cruella de Vil.
The film, set in 1970s London amidst the punk rock revolution, follows a young grifter named Estella, a clever and creative girl determined to make a name for herself with her designs. She befriends a pair of young thieves who appreciate her appetite for mischief, and together they are able to build a life for themselves on the London streets.
One day, Estella's flair for fashion catches the eye of the Baroness von Hellman, a fashion legend who is devastatingly chic and terrifyingly haute, but their relationship sets in motion a course of events and revelations that will cause Estella to embrace her wicked side and become the raucous, fashionable and revenge-bent Cruella.
This Premier Access film will be available at an additional cost of £19.99.
Additional May 28 Movies:
The Art of Racing in the Rain (2019)
Keeping up with the Joneses (2016)
Little Miss Sunshine (2006)
Aquamarine (2006)
12 Rounds (2009)
Choke (2008)
Let's Be Cops (2014)