It's a new year, and Disney Plus is helping us all celebrate with several exciting additions to its UK library, including Marvel's Eternals, brand new seasons of Big Sky, The Resident and Bob's Burgers, the final season of This Is Us, The Book of Boba Fett continues… and much more.
Disney+ (see our full review) can be streamed on most streaming devices and Smart TVs in the UK, and includes content from the worlds of Disney, Marvel, Pixar, Star Wars, National Geographic and Star – Disney's general entertainment category for more mature audiences.
In the UK, Disney+ costs £7.99/month or £79.90/year – and you can subscribe directly via this link.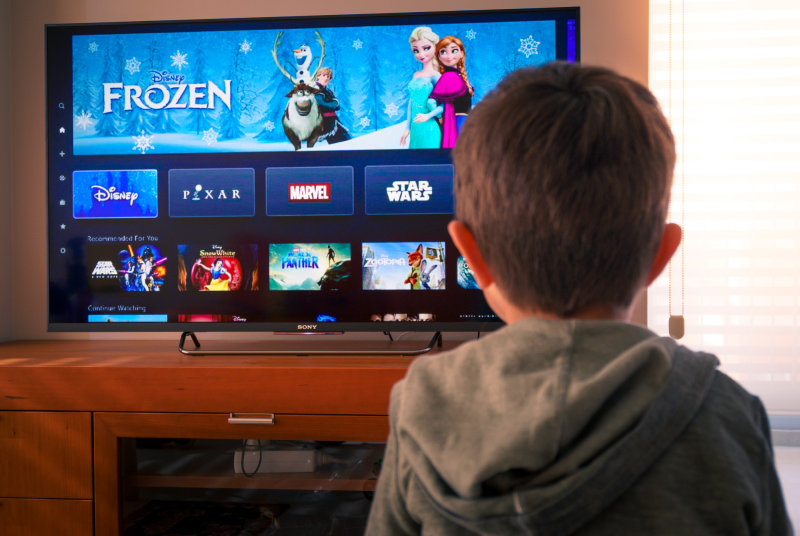 More content is sometimes announced and added throughout the month, but these are the current Disney+ highlights for January 2022:
January 5
Big Sky (Season 2, Episode 1)
The second season of the hit series created by David E. Kelley, starring Katheryn Winnick and Kylie Bunbury.
New episodes will air weekly (although 8 have already aired in the US, with the second part returning there in February).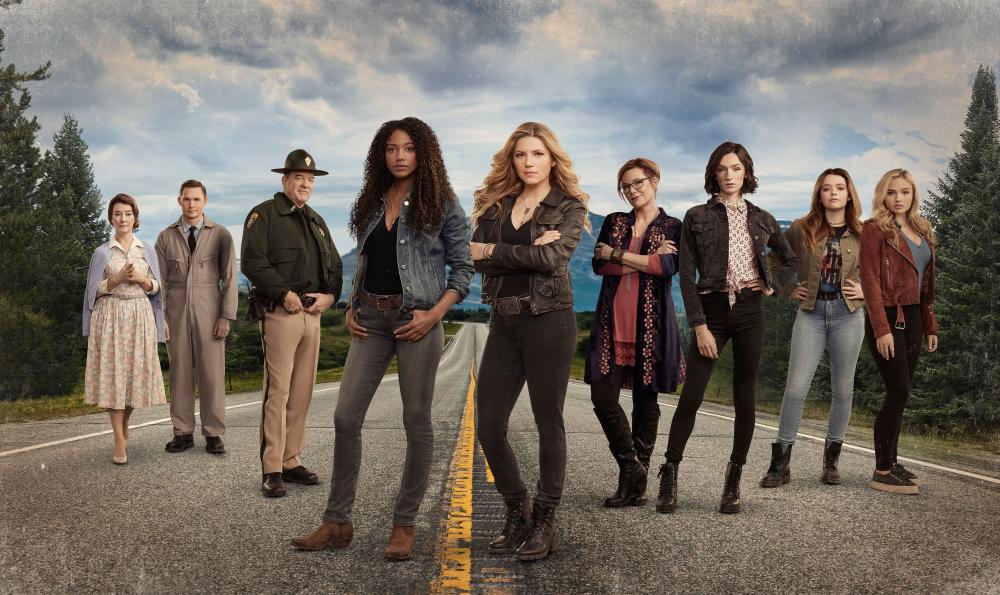 When private detectives Cassie Dewell and Jenny Hoyt reunite to investigate a car wreck outside of Helena, Montana, they soon discover
that the case may not be as straightforward as it seems.
As they unravel the mystery of the accident, their worlds will collide with a band of unsuspecting teens, a flirtatious face from Jenny's past, and a vicious outsider hellbent on finding answers.
Bob's Burgers – Season 11
The animated comedy series returns with all 22 episodes dropping at once.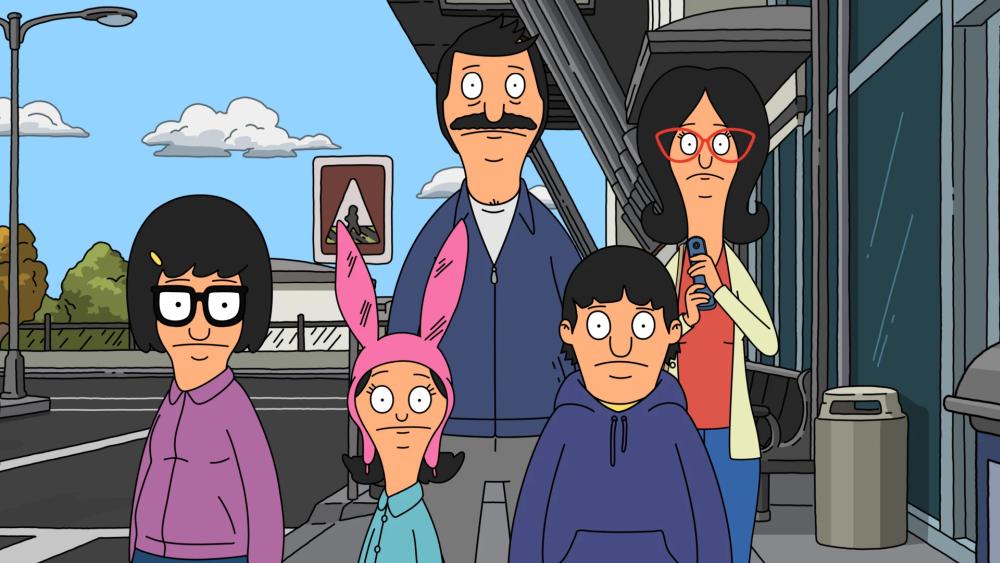 Created by Loren Bouchard, Bob's Burgers follows the Belcher family – parents Bob and Linda and their three children, Tina, Gene, and Louis, who run a burgers restaurant and often go on crazy adventures.
Breakthrough (Seasons 1-2)
Oscar winners Ron Howard and Brian Grazer are the executive producers of Breakthrough, a series of hourlong documentaries highlighting the stories, people, and technology behind the world's most cutting-edge scientific innovations.
Lawless Oceans (Season 1)
The world's oceans have become a lawless world where bandits operate with impunity. If you want to get away with murder, this is the place to do it, and it's not uncommon.
Lawless Oceans from National Geographic takes you on a visceral journey to solve the mystery of a murder at sea, as Karsten von Hoesslin – a specialist in high-risk investigations – immerses himself and the viewer in the perilous world of maritime crime.
The Witch Doctor Will See You Now (Season 1)
These four hour-long episodes with British explorer Piers Gibbon document some of the world's most ancient and extreme medical practices, from the snake-soup healer in Hong Kong to the chicken-massaging witch doctors in the African country of Cameroon.
Gibbon is joined by volunteer patients who are seeking cures to their own ailments, something Western medicine has failed to achieve.
Dollhouse (Seasons 1-2)
The short-lived series from Joss Whedon, which follows an organization that employs mind-wiped humans known as Dolls, who get with temporary personalities and skills. They are then hired by rich clients for dubious purposes.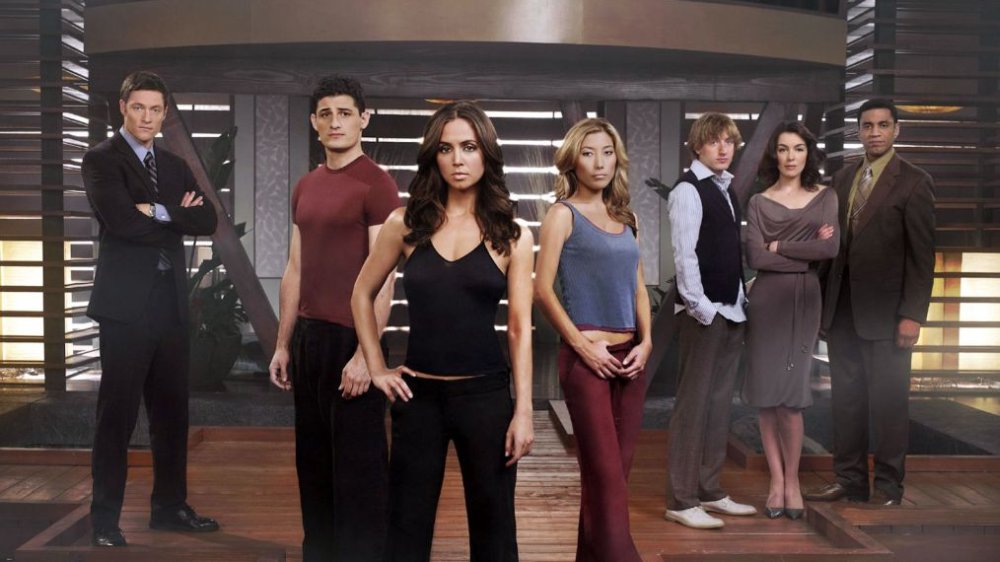 Starring Eliza Dushku and Harry Lennix.
Higglytown Heroes (Season 3)
An animated American series for kids, Higglytown is full of everyday heroes like Mail Carrier Hero (Kathie Lee Gifford), Fireman Hero (Donald Faison), and Bus Driver Hero (Stuart Pankin).
The kids of Higglytown learn the importance of different jobs and have fun around their neighbourhood together.
More Episodes Coming To Disney+ on January 5:
The Book of Boba Fett E2
Sydney to the Max Season 3, E11-15
Ready for Preschool shorts (Season 2)
The Wonder Years E3
The Big Leap Season 1, E6
Bless the Harts Season 2, E22
Mixed-ish Season 1, E21
January 6
This Is Us (Season 1-5, Season 6 E1)
The series chronicles the Pearson family across the decades: from Jack (Milo Ventimiglia) and Rebecca (Mandy Moore) as young parents in the 1980s to their kids (the big three), Kevin (Justin Hartley), Kate (Chrissy Metz) and Randall (Sterling K. Brown) searching for love and fulfilment in the present day along with Toby (Chris Sullivan) and Beth (Susan Kelechi Watson).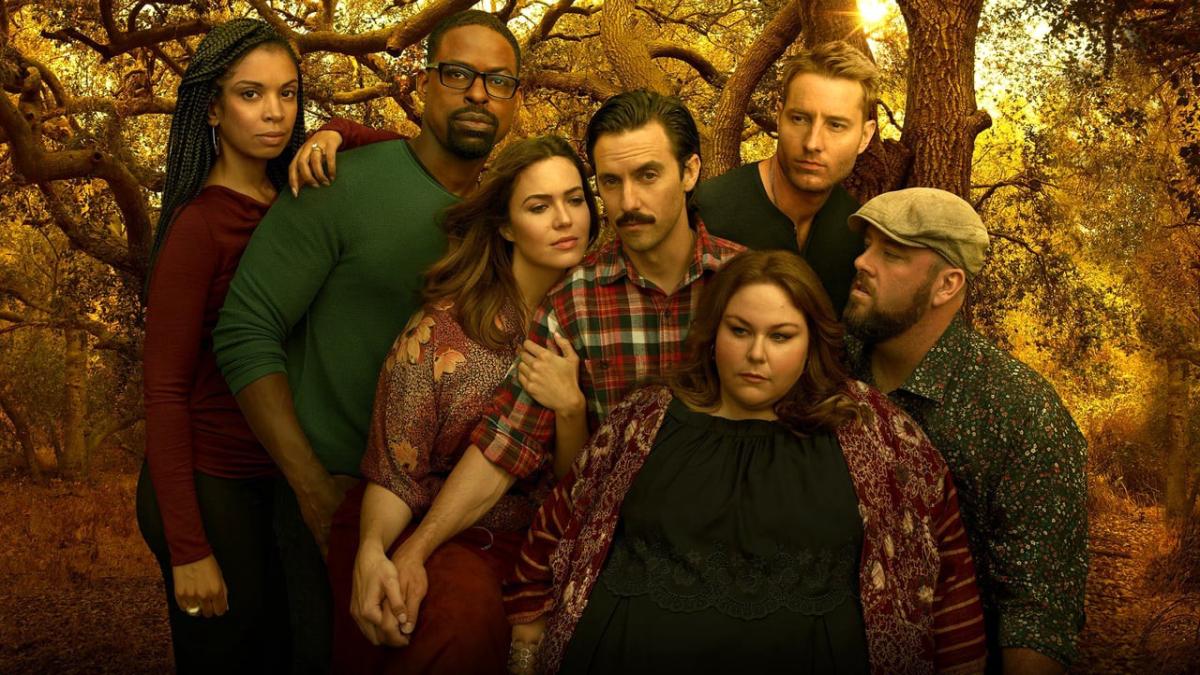 The first five seasons will be added to Disney+ on January 6, along with the first episode of Season 6 – the series' final season.
New episodes from Season 6 will then air weekly, every Thursday, three days after their US broadcast (see more about This Is Us' Disney+ debut here).
January 7
Born Wild: The Next Generation
A celebration of the 50th anniversary of Earth Day, this National Geographic documentary is a feel-good, heartwarming tale of big and small creatures.
And – Chris Hemsworth makes an appearance with a baby koala…
Where Oceans Collide
Take a journey to Central America, a cluster of 6 countries that host some of the most diverse wildlife in the area, in this National Geographic documentary.
T-Rex Autopsy
National Geographic is peeling back the skin to go deep inside one of the Earth's most mysterious creatures, combining biology with palaeontology to explore all its guts and glory.
T-Rex Autopsy will literally go under the skin of a full-size T-Rex for the first time ever to reveal how the 65-million-year-old beast may have lived.
The Big Short (2015)
In 2006-2007 a group of investors bet against the US mortgage market. In their research, they discover how flawed and corrupt the market is.
A biographical comedy starring Christian Bale, Steve Carell, Ryan Gosling, Brad Pitt and more.
More Movies added to Disney+ on January 7:
The Spectacular Now (2013)
The Book Thief (2013)
Hope Floats (1998)
Marley and Me (2008)
Three ESPN Films:
Believeland
The story of Cleveland fans whose love and loyalty have endured despite half a century of losing, and the spiritual and economic impact of sports in a city that has suffered more than its share of scorn.
The Birth of Big Air
Acclaimed director Spike Jonze and Johnny Knoxville (of Jackass fame) produced this unconventional portrait of BMX rider Mat Hoffman, a fearless, trailblazing biker who went pro when he was only 16 and helped build the sport of BMX Freestyle.
Elway to Marino
Revealing a behind the scenes look at the 1983 Draft that changed the NFL, which saw a record six QBs taken in the first round with John Elway going number 1 and Dan Marino slipping to number 27.
January 12
Eternals
Marvel Studios' Eternals, directed by Chloé Zhao, follows a group of ancient heroes from beyond the stars who have protected the Earth since the dawn of man.
When monstrous creatures called Deviants, long thought lost to history, mysteriously return, the Eternals are forced to reunite in order to defend humanity once again.
Eternals features an outstanding ensemble cast, including Gemma Chan as humankind-loving Sersi; Richard Madden as the
all-powerful Ikaris; Kumail Nanjiani as cosmic-powered Kingo; Lia McHugh as Sprite, an eternally young old soul; and Brian
Tyree Henry as intelligent inventor Phastos.
The blockbuster film, which premiered in November 2021, will be available to all Disney+ subscribers at no extra cost (and not as a Premier Access rental).
Africa's Hunters (Season 2)
These six films follow the lives of some of Zambia's most formidable predators – lions, leopards, hyenas and wild dogs.
The Chi (Seasons 1-4)
On Chicago's south side, an average day finds kids prepping for school as their parents head off to work, young adults trying to make a living, and the elders keeping an eye on things from their front porches.
But in this tough neighbourhood, real dangers threaten daily to squelch dreams, and the simplest decisions can have life or death consequences.
From Emmy winner Lena Waithe, The Chi is a timely coming-of-age drama series centred on a group of residents who become linked by coincidence but bonded by the need for connection and redemption.
Better Things (Seasons 1-4)
An actress (Pamela Adlon) raises her three daughters while juggling the pressures of working in Hollywood and being a single parent.
More Episodes Coming To Disney+ on January 12:
The Book of Boba Fett E3

Dino Ranch Season 1 E18-22
Sydney to the Max Season 3 E16-21
The Wonder Years E4
The Big Leap S1 E7
January 14
Betty White Goes Wild!
The seven-time Emmy Award winner shares her special VIP backstage pass to not one, not two, but three of America's top zoos and safari parks for a characteristically irreverent, intimate and unique tour of everything big cat.
The Real Queens of Hip Hop: The Women Who Changed the Game
A special that takes an intimate look at the evolution and impact of women emcees and rappers, told by the trailblazing artists who helped create a musical and cultural empire.
Featuring an all-female interview line-up – from pioneers of the '70s and '80s, to chart-toppers of the '90s and '00s, to stars of today – these groundbreaking women open up about their biggest career moments and share behind-the-scenes looks into their personal stories.
More Movies added to Disney+ on January 14:
Gifted (2017)
Master and Commander: The Far Side of the World (2003)
Diary of a Wimpy Kid: The Long Haul (2017)
More Documentaries Coming To Disney+ on January 14:
Buried Secrets of Keros
Superstorm New York: What Really Happened
World's Weirdest Extreme Body Parts
Inside Costa Concordia: Voices of Disaster
The Raising of the Costa Concordia
ESPN Specials Coming To Disney+ on January 14:
Fernando Nation
Four Days in October
Free Spirits
The Gospel According to Mac
January 19
Queens (Season 1, E1+2)
Queens follows four women in their 40s who reunite for a chance to recapture their fame and regain the swagger they had as the Nasty
Bitches, their '90s group that made them legends in the hip-hop world.
Starring Brandy Norwood, Eve J. Cooper, Naturi Naughton and more.
The World According to Jeff Goldblum (Season 2, Batch 2)
Jeff Goldblum is back with brand new episodes (6-10).
In this new season of the National Geographic series, Jeff uncovers surprising secrets behind a whole new host of topics.
While meeting a new cast of fantastic characters, from passionate fans to experts unveiling life-changing new technology, Jeff discovers just how these topics have shaped the world we live in.
Marvel Studios Assembled: The Making of Hawkeye
Another episode in Disney's behind-the-scenes look, this time setting sights on Hawkeye, with series stars Jeremy Renner and Hailee Steinfeld in this in-depth examination of the making of the show.
How to Win at Everything (Season 1)
A documentary series where presenter Tim Shaw joins identical twins Chris and Justin Nelson to discover ways in which people can use science to succeed in life.
One scenario asks whether it's better to use your foot or a crowbar to smash through a locked door in an emergency. Another wonders whether women are more attracted to men who dance or men who read.
To reveal the best ones, the twins put the theories to the test.
Talespin (Season 1)
An American animated series for kids, it features characters adapted from Disney's The Jungle Book.
Incredibly Small World (Season 1)
A series that shines a light on the lives led by people with dwarfism and how the world they live in differs from that of taller people.
From hidden communities to memorable individuals, Incredibly Small World shows that big personalities can come in small packages.
Born in Africa (Season 1)
The life of the newborns in the wild and their efforts in discovering themselves are examined in this National Geographic series.
Mixed-ish (Season 2)
The series follows Bow's (Arica Himmel) parents, Paul and Alicia, who are forced to move from a hippie commune to the suburbs to better provide for their family after the dissolution of their cult.
The series, which was cancelled after two seasons, also stars Tika Sumpter and Mark-Paul Gosselaar.
More Episodes added to Disney+ on January 19:
The Book of Boba Fett E4
Puppy Dog Pals Season 4 E11-16
Calling al T.O.T.S. Season 1
Big Sky Season 2 E3
The Wonder Years E5
The Big Leap Season 1 E8
Bless the Harts Season 2 E24
Mixed-ish Season 1 E23
January 21
The New Air Force One: The Flying Fortress
A National Geographic documentary that follows the new presidential aircraft's creation, diving into how it transformed into a top-secret command centre.
Blood on the Wall
A documentary that explores the depths of corruption plaguing Mexico and the policies of the past that have made it impossible for everyday people to find justice.
More Movies added to Disney+ on January 21:
Fantastic Mr Fox (2009)
Lucy in the Sky (2020)
My Cousin Rachel (2017)
ESPN Specials Coming To Disney+ on January 21:
Guru of Go
Into The Wind
King's Ransom
The Legend of Jimmy the Greek
Catholics VS Convicts
January 26
Marvel's Hit-Monkey
A Japanese snow monkey, aided by the ghost of an American assassin, goes on a revenge quest through the Tokyo underworld, and becomes the famous "killer of killers" in this new animated show.
The Resident (Season 5 E1+2)
The most recent season of the popular medical drama, with new episodes airing weekly.
A group of young practising doctors face the realities of modern-day medicine and issues as they learn the ropes with the help of a seasoned senior resident.
Insania (Season 1)
A forensic investigator, Paula (Carol Castro), is wrongfully admitted to a psychiatric hospital after a family tragedy; she tries to uncover the conspiracy behind her hospitalization before insanity sets in.
High Fidelity (Season 1)
A series based on the popular film (and book), starring Zoë Kravitz.
Rob, a record-store owner in the rapidly gentrified Crown Heights neighbourhood of Brooklyn, revisits past relationships through music and pop culture while trying to get over her one true love.
Random Rings (Seasons 1-2)
A comedy short series where Disney characters surprise random people by calling them at work.
More Episodes added to Disney+ on January 26:
The Book of Boba Fett E5
The Owl House Season 2 E1-10
PJ Masks (Music Videos) Seasons 1-3
World's Deadliest Snakes Season 1
Savage Kingdom Seasons 1-3
Crimes Against Nature Season 2
Queens Season 1 E3
Big Sky Season 2 E4
The Wonder Years E6
The Big Leap Season 1 E9
January 28
Virus Hunters
At the height of the COVID-19 crisis, Chris Golden and James Longman embark on a worldwide journey to figure out how to stop the next pandemic in this National Geographic documentary.
Hubble's Cosmic Journey
Since its launch in 1990, the Hubble Space Telescope has captured thousands of stunning images of space, revolutionized our understanding of the universe and become a global icon.
To mark its 25th anniversary, National Geographic tells the definitive story of NASA's most successful science project ever.
Shanghai Disney Resort Grand Opening Gala
A grand extravaganza that celebrates the opening of Shanghai Disney Resort.
More Movies added to Disney+ on January 29:
Underwater (2020)
Date Night (2010)
Demolition (2015)
ESPN Specials Coming To Disney+ on January 29:
Playing For The Mob
Sec Storied: Herschel
Trojan War
Youngstown Boys