While we're STILL waiting for BritBox UK to get an Amazon Fire TV app and FreeviewPlay access, more content will be added to the service in March, which is 'Crime Season' on BritBox.
From the young(ish) Inspector Morse on Endeavor, to Baptiste, the spin-off of The Missing, as well as Series 9 of Cold Feet, which isn't a crime programme, but… maybe it's a crime not to watch it?
BritBox UK is a subscription service from ITV and the BBC, that brings a variety of past and current British TV programmes, as well as classic British films, and more than 600 episodes of classic Doctor Who.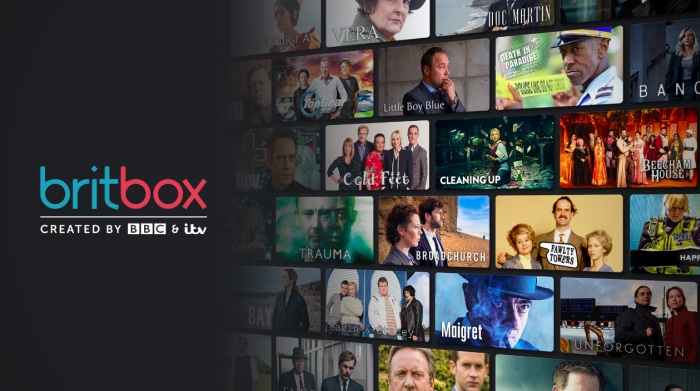 The service normally costs £5.99/month, and you can get a 30-days free trial. See our complete BritBox UK review here.
You can see the content that was added in February here. And while more content for March might be announced at a later date, these are the current highlights:
White House Farm Murders (2020)
A six-part factual drama from ITV, starring Stephen Graham, Cressida Bonas, Freddie Fox and Gemma Whelan. White House Farm revolves around one fateful night in August 1985 when five members of the same family were murdered at an Essex farmhouse; Sheila Caffell, her twin six-year-old sons, Daniel and Nicholas, and her parents, Nevill and June Bamber.
Based on extensive research, interviews and published accounts, the series provides fresh insight into this family tragedy and the contested accounts of what actually happened at White House Farm.
Endeavour Series 7 (2020)
The stylish prequel to Colin Dexter's Inspector Morse returns for its latest series. In the social upheaval of the 60s, a young Endeavour Morse (Shaun Evans) hones his detective skills on the streets of Oxford. Watch him unravel the mysteries in complicated crimes beneath the city's spires.
Cold Feet Series 9 (2020)
The latest series (and apparently the last – at least for now) of the Bafta-winning comedy-drama which follows five friends from Manchester, now in their fifties, through the ups and downs of life.
Starring James Nesbitt, Hermione Norris, Robert Bathurst, Fay Ripley and John Thomson.
Midsomer Murders Series 21 Episode 2 (2020)
Straight from ITV Hub comes the most recent episode from the world-renowned murder mystery series set in the idyllic Midsomer county. Inspector Barnaby and his young sergeant are back to work probing suspicious deaths in the community with a terrible crime rate.
Also in March, BritBox celebrates 23 years of Midsomer Murders with specially curated collections, highlighting the best, and most unusual, episodes from more than two decades in Britain's most dangerous county. They'll also be looking back at the many famous faces who have popped up in Midsomer – including current Superman (and Witcher!) Henry Cavill, Hugh Bonneville and Olivia Colman to name a few.
Grantchester Series 5 (2020)
The latest series of the clerical crime drama set in the 1950s, focusing on Sidney Chambers, the vicar of a Cambridgeshire village named Grantchester. Together with the local detective, he tackles mysterious and violent crimes in the parish.
The series stars Tom Brittney, Robson Green, Al Weaver, Kacey Ainsworth and Jemma Redgrave.
The Worricker Trilogy (2013)
Page Eight, Turks & Caicos, and Salting the Battlefield form The Worricker Trilogy – three gripping films following the exploits of the intensely private and scrupulous Worricker – from MI5 headquarters in London to exile on a Caribbean island to life on the run with his former lover and fellow agent Margot Tyrrell (Helena Bonham Carter).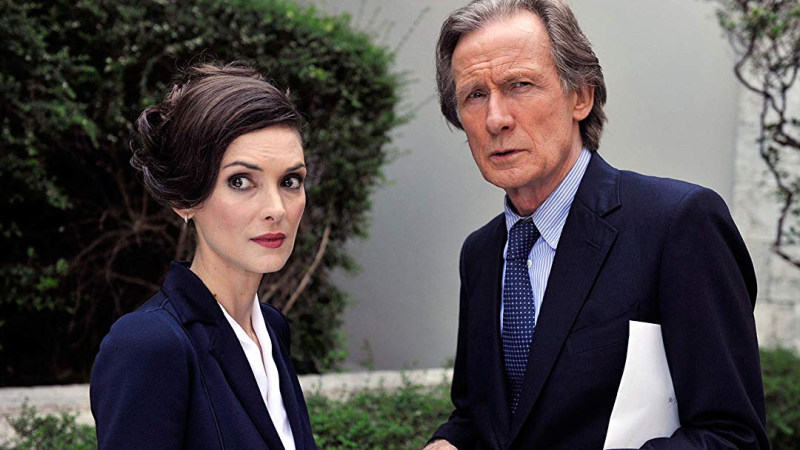 A spy who prefers the black-and-white certainties of the Cold War, Worricker (Bill Nighy) finds himself increasingly out of his element as the distinction between ally and enemy dissolves into the amorphous alliances of the 21st century.
Other stars include Rachel Weisz, Michael Gambon, Tom Hughes, Ralph Fiennes, and Judy Davis.
Babylon (2014)
A Comedy-drama written by Sam Bain and Jesse Armstrong and directed by Oscar-winner, Danny Boyle. London's police force – the oldest in the world – is in need of a public image revamp, and Chief Constable Richard Miller (James Nesbitt) has found just the woman to do it.
Shetland Season 5 (2019)
Douglas Henshall returns as DI Jimmy Perez in the latest instalment of this acclaimed long-running crime series inspired by Ann Cleeves' bestselling novels.
When a severed human hand washes up on a Shetland beach, Perez and his team face a disturbing new investigation.
Baptiste (2019)
A spin-off of the critically acclaimed BBC One drama, The Missing. It's a thrilling drama starring Tchéky Karyo as the insightful but stubborn investigator Julien Baptiste.
When Julien and his wife move to Amsterdam, the Chief of Police (an old girlfriend) seeks him out for his questioning and persistent approach to crime solving. Baptiste rapidly becomes embroiled in a case that exposes layers of atrocity in the trade of sex, drugs and people themselves.