A new deal between Sky and Channel 5, will bring more than 300 hours of Channel 5 shows to Sky and their streaming service, NOW TV.
With Sky's own British shows, as well as Channel 5, Channel 4 and BBC programmes, Sky poses serious competition to the recently-launched BritBox.
The content partnership deal between Sky and Viacom-owned Channel 5, announced on Friday, includes shows like Meghan and Harry: In Their Own Words and Inside Kensington Palace, as well popular Channel 5 documentaries GPs Behind Closed Door and Paddington Station 24/7.
The box-sets are already available on Sky's "traditional" TV service and will come to NOW TV "in the coming weeks".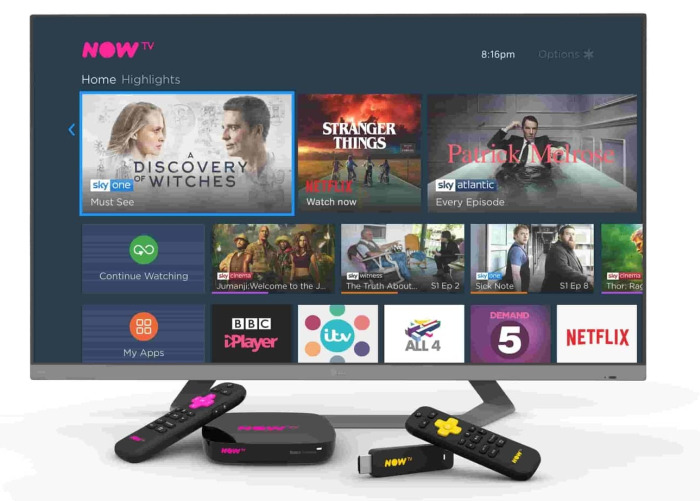 In announcing the new deal, Sky made a point of reminding they also have popular content from Channel 4 (including Derry Girls, End of the F***king World and The Inbetweeners), and the BBC (McMafia, Only Fools and Horses and Absolutely Fabulous).
Sky even went as far as calling themselves "The home of British content", which is a direct stab at what BritBox UK aims to be.
The UK version of BritBox, which officially launched last month, is a joint subscription service from ITV and the BBC, that brings a variety of past and current British TV programmes, as well as classic British films.
In addition to content from the founding broadcasters, BritBox also has content from Channel 5, and will add Channel 4 programming in early 2020.
While BritBox isn't trying (for now, at least) to directly compete with US giants like Netflix and Amazon Prime Video, it seems Sky wants to make sure BritBox doesn't get to dominate the British content streaming part of the market.
And while BritBox is cheaper than NOW TV at £5.99/month (compared to NOW TV's £8.99/month for the Entertainment Plan), NOW TV also includes a lot of popular American shows – so a direct comparison isn't easy.
[Featured Photo: Deposit Photos / cheekylorns2]