Those who are still wondering whether cord cutting is here to stay – should take a look at the BBC iPlayer's July numbers. The BBC's streaming TV service broke its July record, with viewership up 19% compared to July 2017 – and a lot of it is thanks to live sports, with England's quarter-final World Cup game being the BBC's highest online-viewed live programme ever.
Earlier this year, we reported about iPlayer's strongest month ever, with 285 million programmes watched during February. And while July wasn't as strong – it came close, with 281 million programmes watched. (And remember – many households are on holiday during the summer, and iPlayer can only be streamed from within the UK.)
Sports – and mainly the FIFA World Cup – dominated the streaming charts in July, with England's quarter-final game against Sweden taking the top spot with 3.1 million requests. France's semi-final against Belgium was second with over 2 million requests, and Belgium's quarter-final against Brazil took third with 1.8 million.
Sports are sometimes a sore spot for TV cord cutters, though there are still plenty of contract-free options out there – from the free BBC iPlayer broadcasts to NOW TV's Sports Pass, as well as Amazon's recent foray into the live sports field, with their US Open broadcasts for Prime members.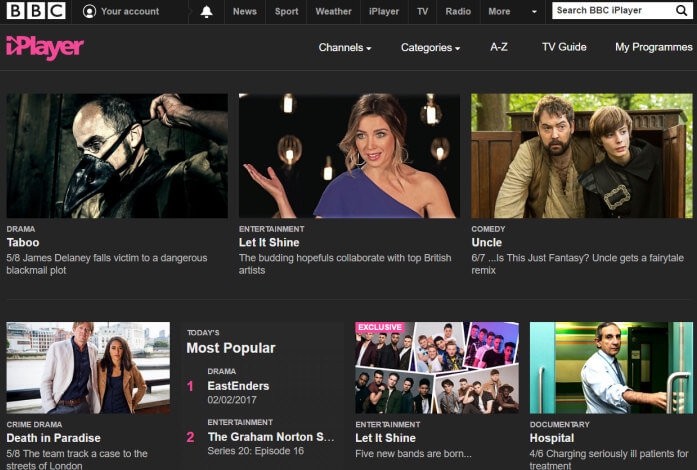 Other popular iPlayer programmes in July were Our Girl with 1.5 million requests for Episode Five, and Picnic at Hanging Rock's début episode with 1.1 million requests.
"It's been an incredible summer of sport on the BBC", says Dan McGolpin, controller of programming & daytime BBC Content, "and that together with our summer box sets selection has helped BBC iPlayer to grow strongly on last year.
England's quarter-final against Sweden was the BBC's highest online-viewed live programme ever."
[Featured Photo: Deposit Photos / Sti1999]