23 exclusive TV shows, including reality programmes, competition shows and dramas, are coming this Friday to The Roku Channel, for free (with adverts).
For the first time ever, The Roku Channel is debuting four all-new Roku Originals series – Eye Candy, Squeaky Clean, season two of Thanks a Million and What Happens in Hollywood.
The Roku Channel can be accessed on all Roku streaming devices, as well as Sky Q and NOW boxes (see a detailed list below).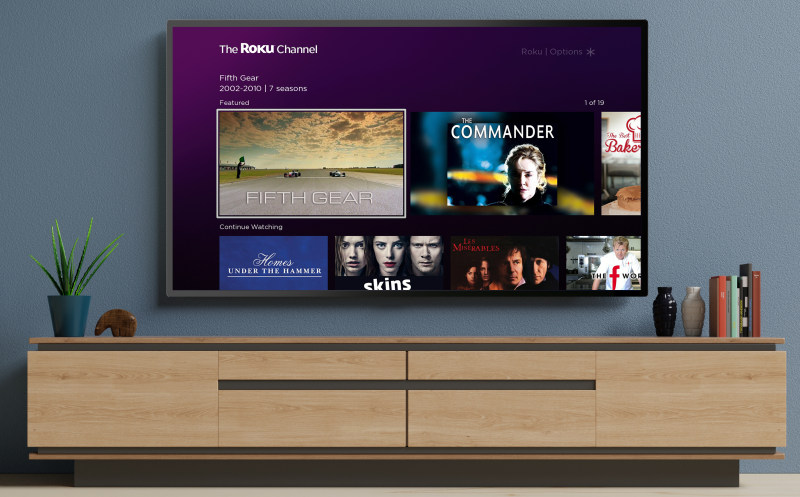 The new shows are part of Roku's new foray into original content, and while most of them come from Roku's acquisition of now-defunct streaming service Quibi, some have never been seen before.
Quibi was a short-lived streaming service that focused on short, "quick-bite" (hence Quibi) content, with episodes of up to 10 minutes each.
Despite a $1.7 Billion investment, viewers did not flock to Quibi, and the service shut down late last year, with Roku later buying its content library.
The first batch of Quibi content launched on The Roku Channel last May with 30 shows, and now we're getting the second major batch, with 23 new shows.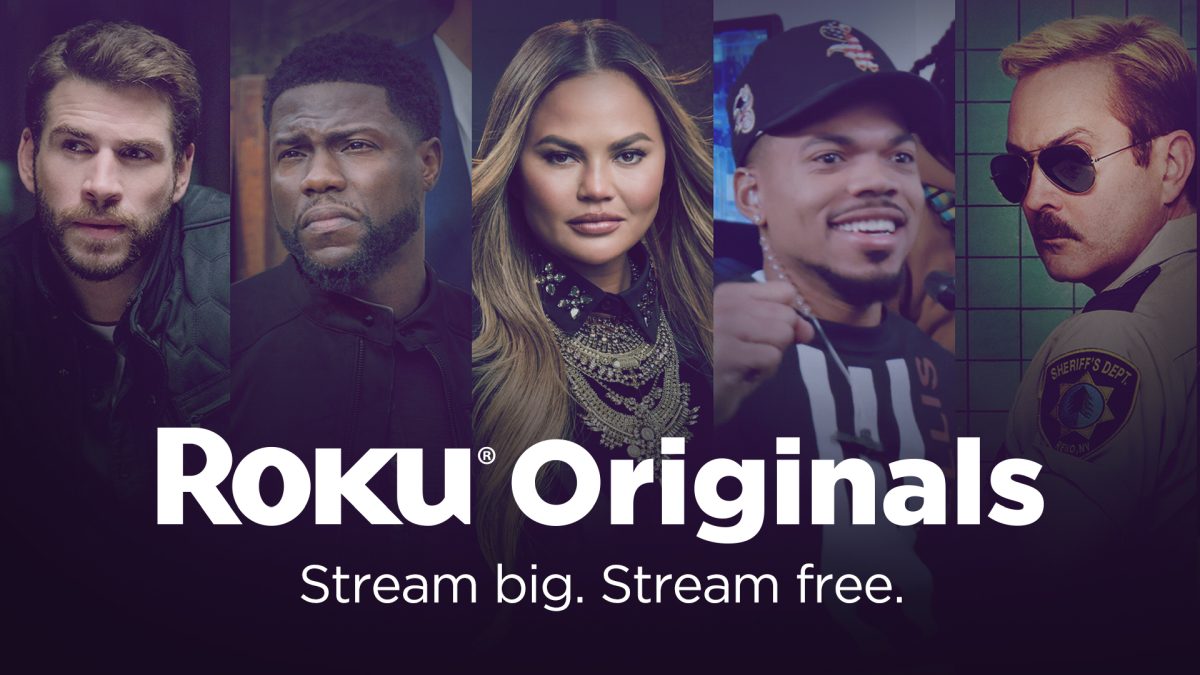 Roku's Head of Scripted Programming, Colin Davis, said: "Viewers will be on the edge of their seats with thrillers like The Stranger, Survive and Wireless, and then can laugh themselves silly with Mapleworth Murders.
"These August additions continue to prove that we can offer something for everyone, and we could not be prouder for them to be devoured by the massive Roku audience."
What Shows Are Coming To The Roku Channel This Week?
The 23 new short-form programmes will drop on Friday, August 13, with all episodes being available at launch.
Among the new shows: Eye Candy, a game show hosted by Josh Groban where teams have to guess (and taste) real-looking desserts:
Squeaky Clean, a competition series where cleaning-obsessed contestants have to… clean and tidy things up:
And What Happens In Hollywood, a documentary series that unveils behind-the-scenes Hollywood secrets:
A total of 23 new programs will be available to viewers for free (with advert breaks) on The Roku Channel:
'&Music' — Music has many masters. Some play instruments. Others computers. Some balance audio levels. Others balance minds. But they all play a critical part in making the artform sing.
'The Andy Cohen Diaries' – Producer, TV show host and author Andy Cohen recounts his most recent adventures, including irreverent celebrity encounters
'Benedict Men' — New season. Same goal. Coach Mark Taylor leads the St. Benedict's boys basketball team as they strive to add another state championship to their legacy. Along the way, they uncover the true meaning of unity, selflessness, and hard work.
'Elba vs. Block' — Insane stunts, cars, and superstars. Idris Elba and Ken Block go head-to-head to see who's the best behind the driver's seat.
'Fierce Queens' — In this nature series, presented and narrated by Reese Witherspoon, we explore the remarkable females of the animal kingdom. From ants to cheetahs, these ladies call the shots in their world and sit at the top of the social hierarchy earning them the title "fierce queens".
'Floored' — Two celebrity Guest Judges. Two competing dance crews. And one crazy, challenging dance floor. Liza Koshy hosts the wildest dance challenge out there, full of absurd perils you won't believe.
'Gone Mental with Lior' — Is it possible to read another person's thoughts? Mentalist Lior Suchard thinks so. And he's about to stun celebrities and passersby alike with his mind-reading prowess.
'Mapleworth Murders' — Paula Pell stars in this hilarious whodunnit featuring a "who's who" of guest suspects and victims. It all leads to a bigger question: why the hell are there so many murderers in one town?
'Memory Hole' — Will Arnett dives into the archives of pop culture revisiting trends, inventions and events that haven't aged very well. Surprise celebrities crop up in this exploration of Canada's best and brightest ideas from the recent past.
'Nice One!' — A game show of jovial joking. Ron Funches hosts comedians as they compete to compliment some pretty bad subjects. If they don't have something nice to say, they can GTFO.
'Nikki Fre$h' — Nicole Richie spreads her message of environmental love through her new musical persona, "Nikki Fre$h," a trap music artist who makes eco-conscious choices while dropping sick beats and performing in over-the-top music videos.
'Run This City' — This doc-series follows Jasiel Correia, the youngest mayor in Massachusetts history, who faces wire fraud and extortion prosecutions as he prepares for re-election in his hometown.
'The Sauce' — Who's the best dance crew in the country? Viral dance sensations Ayo & Teo travel across America as teams battle head-to-head for a chance to take home $25,000.
'Sex Next Door' — Sex workers Holiday, Endza, Cayenne, and Jessie give clients intimate experiences ranging from the pleasurable to the painful. In the process, they give a deep dive into their personal lives.
'Singled Out' — Sassy singles. Daring DMs. Real deal breakers. Singled Out is back to help daters navigate the treacherous waters of dating in the digital age. Who will be stuck in the friend zone and who will be singled out?
'Skrrt with Offset' –– Offset is a big fan of cars. His garage has over 30 sports and luxury cars. This series follows him as he joins his celebrity friends—like Cardi B, Lil Yachty, and Jay Leno —exploring all things cars.
'The Stranger' — A rideshare driver is thrown into her worst nightmare when a mysterious passenger enters her car. Her terrifying, heart-stopping ride with the stranger unfolds over 12 hours as she navigates LA in a chilling game of cat and mouse.
'Survive' — Jane wants to end it all. Then a plane crash almost ends it for her. Now she's crawling from the wreckage with Paul, the only other survivor, and a new drive to stay alive.
'Wireless' — Stranded on an isolated mountain road, Andy struggles for survival, his only lifeline is a rapidly draining phone
Where Can I Watch These New Roku Originals?
All the new shows (and the ones that launched in May) will all be available on The Roku Channel, – a streaming-only channel that provides free access to more than 25,000 films and TV episodes.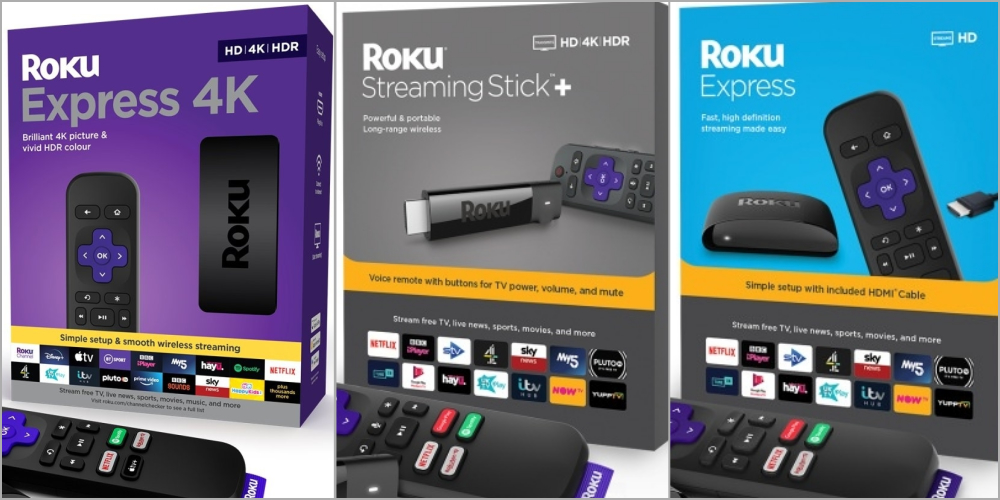 The Roku Channel is available on all the streaming devices sold by Roku in the UK:
The Roku Channel is also available as a free app on NOW streaming devices (the NOW Stick and the older NOW Smart Box), and on Sky Q.
In the US, The Roku Channel is also available on mobile phones and via the web, but there are no immediate plans to add ways to watch The Roku Channel in the UK.