Roku is bringing hours of premium TV content to the UK, for free, thanks to its newly announced deal with the now-dead streaming service Quibi.
The acquired content – more than 75 shows – includes Emmy-nominated shows with stars such as Idris Elba, Kevin Hart, Liam Hemsworth and others.
Quibi was a short-lived streaming service that launched last April and focused on short, "quick-bite" (hence Quibi) content, with episodes of up to 10 minutes each.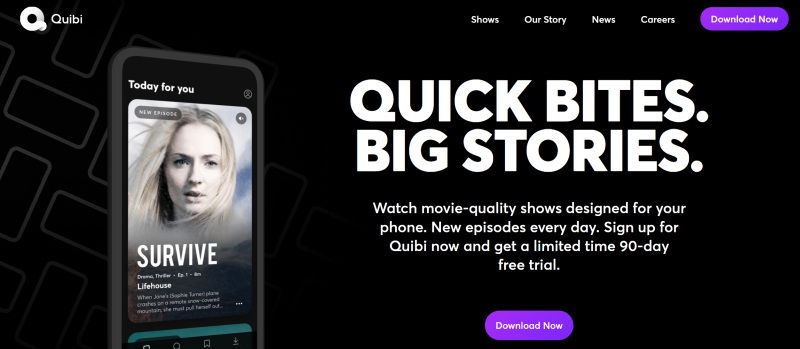 While Quibi's main marketing push was in the US, it very quietly launched in the UK as well, at a cost of £7.99/month.
Because of its format, Quibi was intended to be consumed on mobile phones – and at launch, it was impossible to watch on big-screen TVs.
That, however, did not sit well with viewers (with Quibi blaming the pandemic), and the service shut down last month, despite a $1.7 Billion investment behind it.
That investment did bring with it a star-studded lineup, and a roster of big-Hollywood shows that no-one (almost) got to watch – which is where The Roku Channel now comes in.
The Roku Channel, which is available on Roku streaming devices, is a free, ad-supported app that lets viewers watch a variety of movies and TV programmes.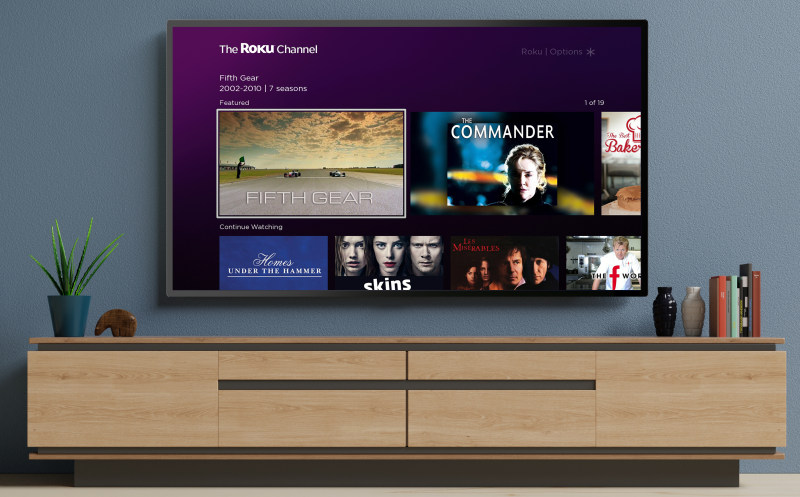 It launched in the US back in 2017, and last year – it finally arrived at the UK. The content library in the UK is quite different than the one in the US, and you're mostly going to find older (or obscure) programmes and movies, but there are also some hidden gems (see our full Roku Channel review here.)
Unlike the US version, where The Roku Channel can also be watched on browsers and mobile phones, in the UK the channel is only available on the actual Roku streaming devices – the Roku Express, Roku Premiere, Roku Streaming Stick+ and the Roku Streambar.
Quibi Resurrected on The Roku Channel
Today, after a week of rumours, Roku announced that it has acquired the rights for most of Quibi's content (according to The Wall Street Journal, Roku paid "significantly less than $100 million").
YOU HAVE AWAKENED ME FROM MY SLUMBER! https://t.co/GD99MlkCzj

— The Roku Channel (@TheRokuChannel) January 8, 2021
Some of the shows that aired on Quibi, and are now expected to come to Roku, are:
#FreeRayShawn – A "movie in chapters" that stars Laurence Fishburne and Stephan James, about a young Iraq War veteran who finds himself in a showdown with a New Orleans SWAT team and tries to talk his way out of the situation with the help of a sympathetic officer.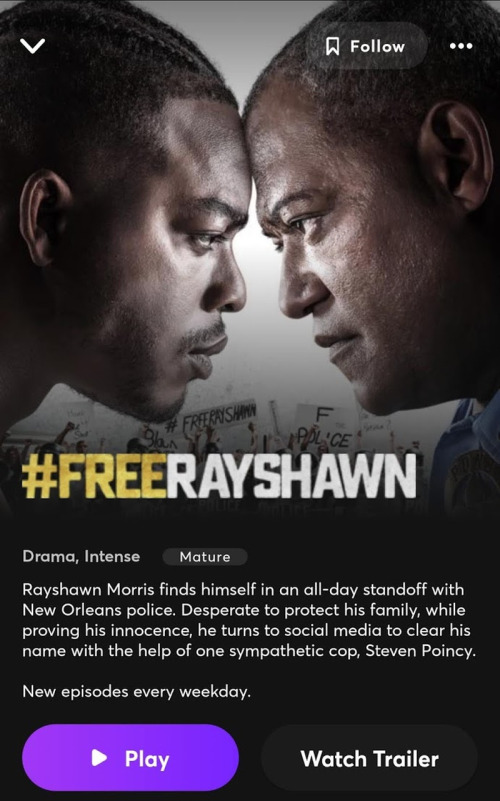 Survive – A thriller series starring Sophie Turner (of Game of Thrones fame) as a woman who wants to "end it all", but when she survives a plane crash, she gets "a new drive to stay alive."
Fierce Queens – A nature show hosted by Reese Witherspoon, which explores the fabulous females of the animal kingdom.
On Quibi, all the shows were sliced up into episodes of 10 minutes – but on The Roku Channel, the episodes will reportedly be presented in a more traditional fashion, as Roku's VP of Programming, Rob Holmes, told Deadline:
"Our view is, this is TV, someone's going to spend half an hour or an hour or two hours watching it because it's just that compelling.

You don't usually see content like this for free in streaming."
The content will come to The Roku Channel later in 2021, and we have confirmed with Roku that it will indeed be available on the UK version of the channel.