A new Ofcom report sheds some light on the streaming habits of Brits – and shows how regular pay-TV companies (Sky/Virgin Media/etc') are losing the battle to streaming services such as Netflix and Amazon Prime. Furthermore, broadcast channels such as BBC 1 and ITV are also losing viewers – a lot of them – in their fight against the American streaming giants.
47% of UK homes, according to Ofcom's "Media Nations" report, have signed up to at least one streaming TV subscription service (Netflix, Amazon Prime Video, NOW TV and Disney Life). The numbers increased from 11.2m (39% of households) in 2018 to 13.3m (47%) in 2019.
The total number of UK streaming subscriptions increased from 15.6m to 19.1m in 2018 (with some homes having more than one subscription service).
Meanwhile, the five traditional UK broadcasters – BBC1, BBC2, Channel 4, ITV and Channel 5 – still account for the majority of time (69%) people in the UK spend in front of their telly. This fell by nine minutes in 2017, and by 11 minutes last year. In fact, viewers now watch 50 minutes less traditional TV each day than they did in 2010.
Since 2017 viewing by all people of subscription video on demand (SVoD) (+7mins) and YouTube content (+6 mins) has grown. The four and a half hours of total video content watched by 16-34s includes three main components: Live TV (83 mins); YouTube (64 mins) and SVoD (52 mins). For the youngest adults (aged 16-24), the most-watched platform is YouTube (73 mins).
According to Ofcom, one way to bring back those "lost" minutes, would be to create 34 more Bodyguards and 14 more Love Islands, which were two extremely popular TV shows, created by broadcast channels (BBC and ITV, respectively.)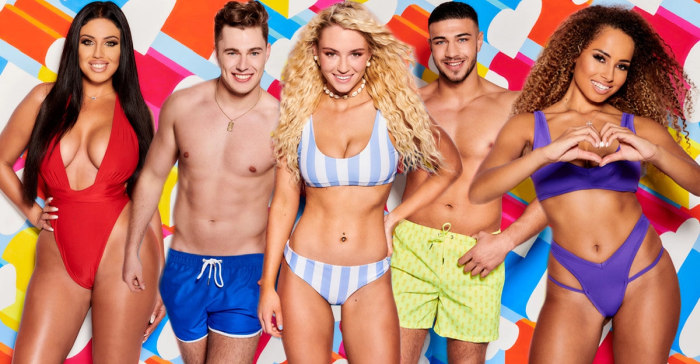 Traditional broadcasters' on-demand services, like BBC iPlayer and ITV Hub, are also losing the fight to Netflix and friends:
Broadcaster VOD services (including iPlayer, ITV Hub, All4 and My5) remained at a similar overall level of viewing in 2018 compared to 2017. People in the UK are watching on average around 8 minutes of BVoD a day compared to 26 minutes of SVoD.
However, viewers still watch a lot of recorded broadcast content (mainly via Freeview recorders) – 30 minutes a day on average.
When comparing streaming services with traditional pay-tv services (such as Sky, BT, etc') – the streaming companies are winning as well. Subscriptions to pay-TV services totalled 14.3 million in Q1 2019, whereas the total number of subscriptions to Netflix, Amazon Prime Video, NOW TV (which is owned by Sky) and Disney Life reached 19.1 million (up from 15.4 million in Q1 2018).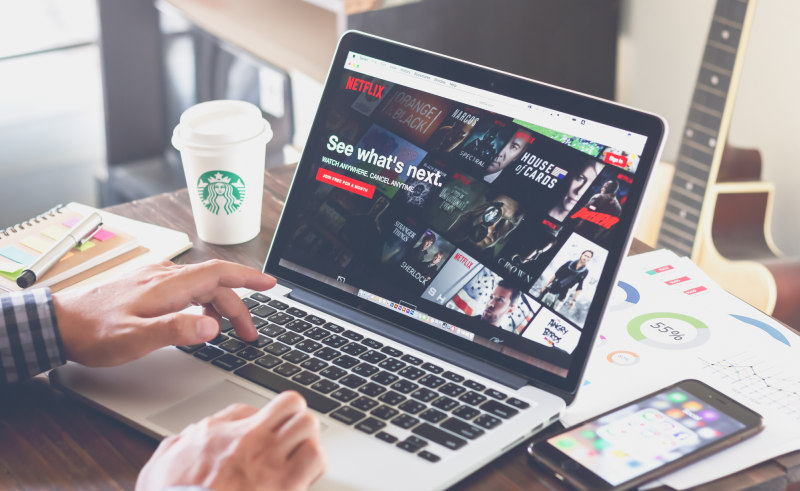 The bottom line? Streaming TV is not only here to stay, but it's gaining ground ahead of "traditional" TV services. And while UK broadcasters still dominate those "water-cooler" moments (with shows like Bodyguard and Love Island) – that is also likely to change in the future, unless UK broadcasters manage to fight back.
And indeed, the BBC and ITV are trying to fight back. Last week we reported on the BBC finally getting approval to leave shows on BBC iPlayer for 12 months (and not just 30 days), and we also told you about the upcoming BritBox service, which is a joint venture of ITV and the BBC – a pay-tv streaming service which will feature programmes from both broadcasters, both old and new.
It remains to be seen whether these changes can help turn the tide.