The brand new 2020 version of Spitting Image, the satirical hit show that first debuted more than 30 years ago, will once again air on ITV with a US Elections special.
The new episode will be part of a two-part special, with the second episode airing exclusively on BritBox, which is the current home of the new series.
Spitting Image, which uses puppets to heavily mock and satirise politicians and current events, was first broadcast on ITV in 1984. It originally ran for 18 series, until it was cancelled in 1996.
Earlier this month, Spitting Image returned with brand new episodes and puppets, with Co-creator Roger Law returning to head up the show's creative team.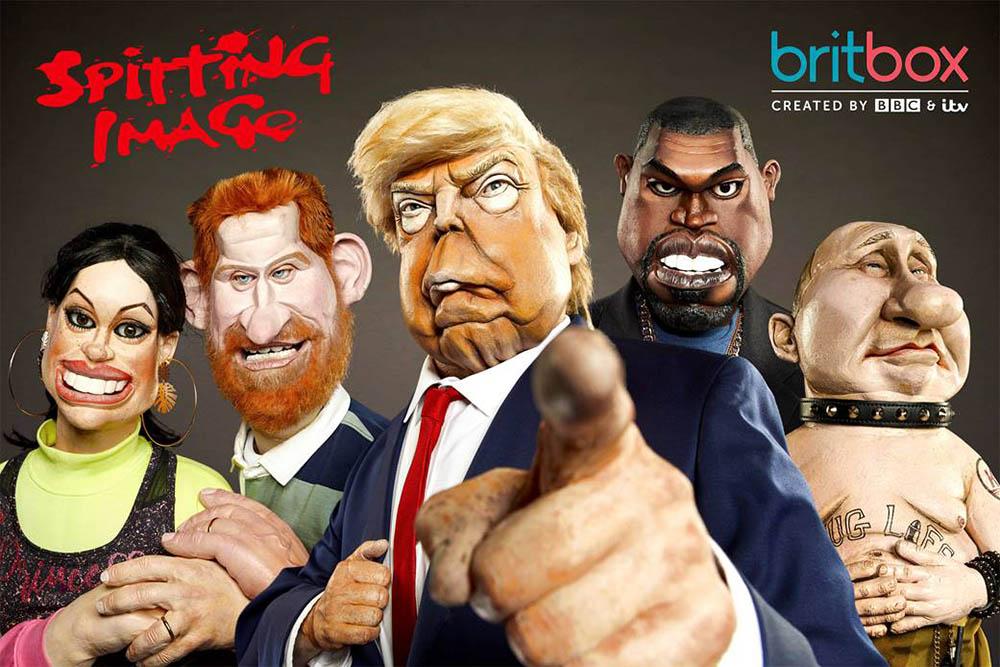 The showrunner is multi-award-winner Jeff Westbrook (The Simpsons, Futurama), who leads the writing team – a next generation of satirical writers.
Normally, the new episodes are only available on BritBox, the streaming service backed by ITV and the BBC, which costs £5.99/month, with new episodes dropping every Saturday (See our full BritBox UK review).
However, in order to celebrate the 2020 US elections (which take place on November 4th), Spitting Image will run two specials to cover all the key moments and circus around the elections.
The two special episodes will land on BritBox on Saturday, October 31. Then, on Saturday at 10pm, the first (out of the two) bonus episode will also air on ITV, so viewers around the country can watch it for free.
Reemah Sakaan, Group Director ITV SVOD and Chief Creative & Brand Officer BritBox said: "We've been excited about the timing of the US election for this series of Spitting Image for months…
"And it certainly doesn't seem to be letting us down in terms of material for satire, so we commissioned a bonus episode that we are excited to share with both ITV and BritBox audiences."
While BritBox refuses to share exact viewing and subscriber numbers for the show, they do say it was a hit on social media:
By episode two (three have aired so far), official content and clips reached over 85 million people, with over 20 million views of content across official social media channels and three No. 1 trending videos on YouTube.