Sky's aggressive promotions on their streaming TV set, Sky Glass, are continuing this month with a new offer: anyone who buys a new Glass can get three free months of Sky's Ultimate package, which also includes Netflix.
In addition, new Glass customers will be able to get their first Sky Stream puck – a small box that lets you stream Sky in another room – for free, instead of the usual £50.
Sky Glass is available, with this new offer, to purchase directly on Sky's website (see below for full details).
Last month, Sky offered new Sky Glass customers a £100 Prepaid Mastercard (along with the same free Stream puck).
Three months of Sky Ultimate are currently worth £78, so you're not getting as much – but it's still a signal that Sky is adamant about pushing Glass, as the previous – and current – offers were not available for new Sky Q customers.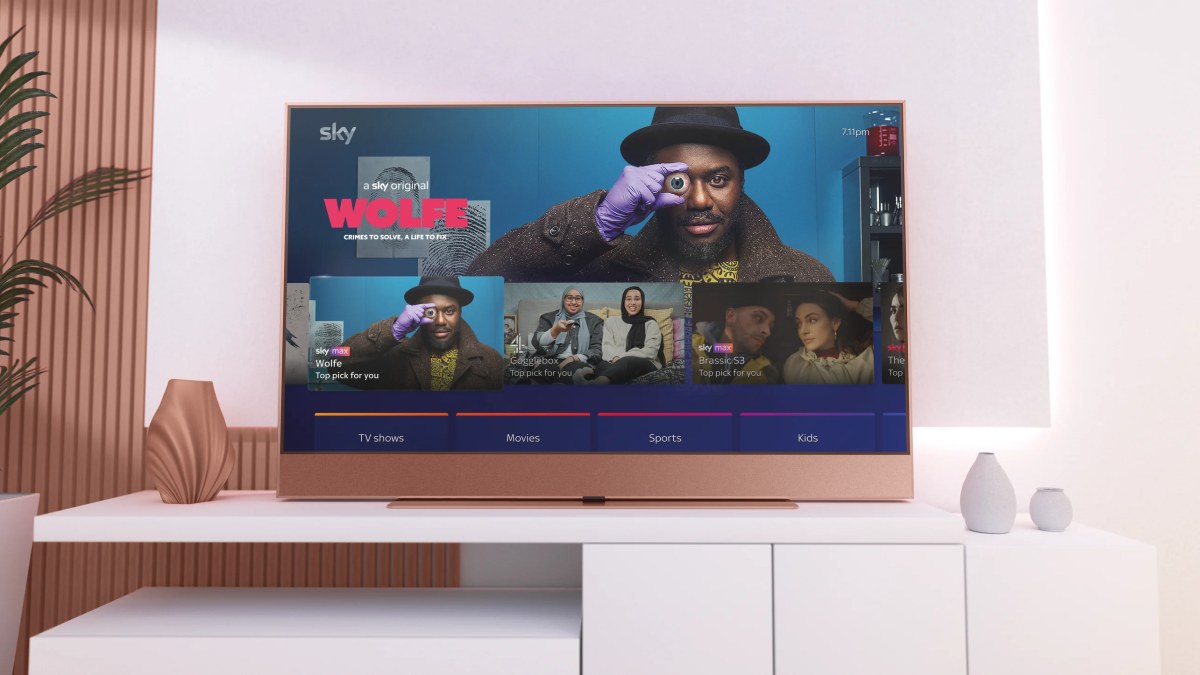 What Is Sky Glass?
Sky Glass originally launched back in October 2021, but only became available widely, to both existing and new customers, in late January 2022.
Sky's 4K TV set features a QLED HDR display and a built-in Dolby Atmos soundbar with five speakers.
Unlike Sky's other UK services, Sky Glass doesn't use a satellite dish – instead, it relies on broadband, and streams all the content to the TV, much like other streaming devices like the Amazon Fire TV and Roku – or streaming services like Sky's own NOW (see our Sky Glass VS Now comparison).
In my in-depth review of Sky Glass, I was impressed with its global search (something it does even better than most standalone streaming sticks) and its overall promise for the future. Picture and sound quality are mid-range but decent, and to this day there's still a lot Sky needs to do – bug fixes, missing channels, and a better recording method.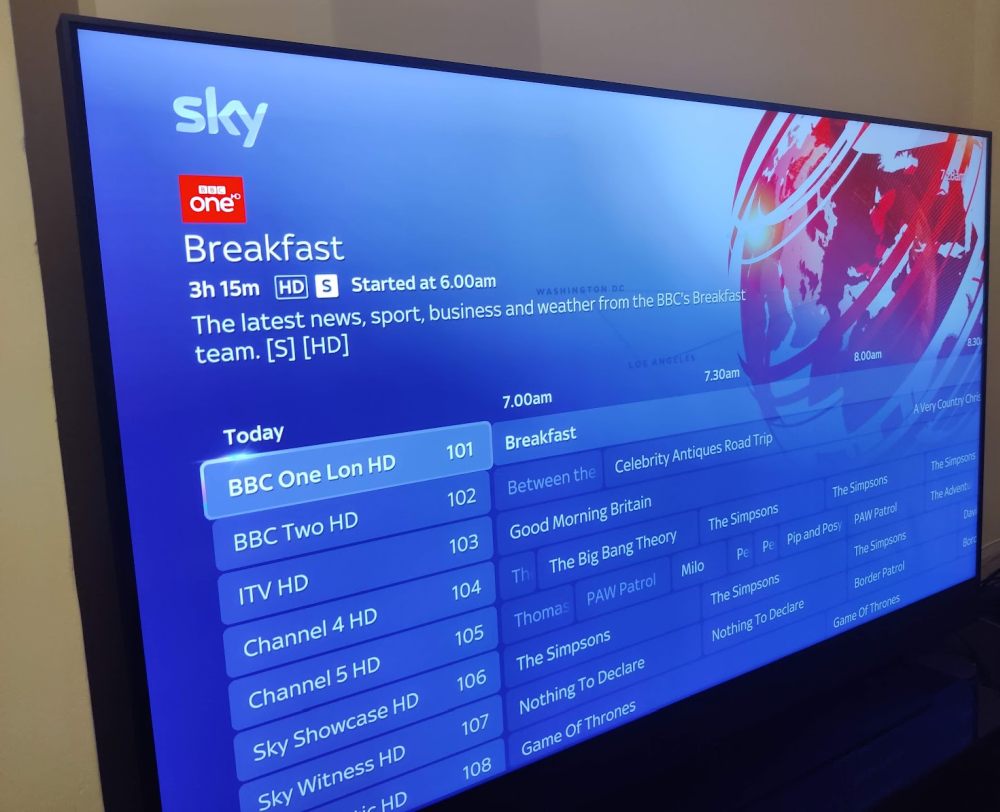 In fact, the way Sky Glass handles recordings is one of its biggest departures from Sky Q: Glass doesn't have a built-in hard drive, so instead, when you add a title to your watchlist, you're usually just getting a "bookmark" for that programme/film on the relevant streaming service (such as BBC iPlayer, ITV Hub or Sky's own channels).
If that piece of content is ever removed from the service/app it was on – you will no longer be able to watch it.
And then to confuse things further, some (but not a lot) of the channels do get recorded to a 'virtual' hard drive that sits way up in the clouds. To understand it better, see our full Sky Glass recordings guide.
It's also interesting to note that Sky is now facing competition from Virgin Media and their recently launched Stream box (see my Virgin Media Stream review). It's also a service that relies on broadband, with all the channels being streamed to you.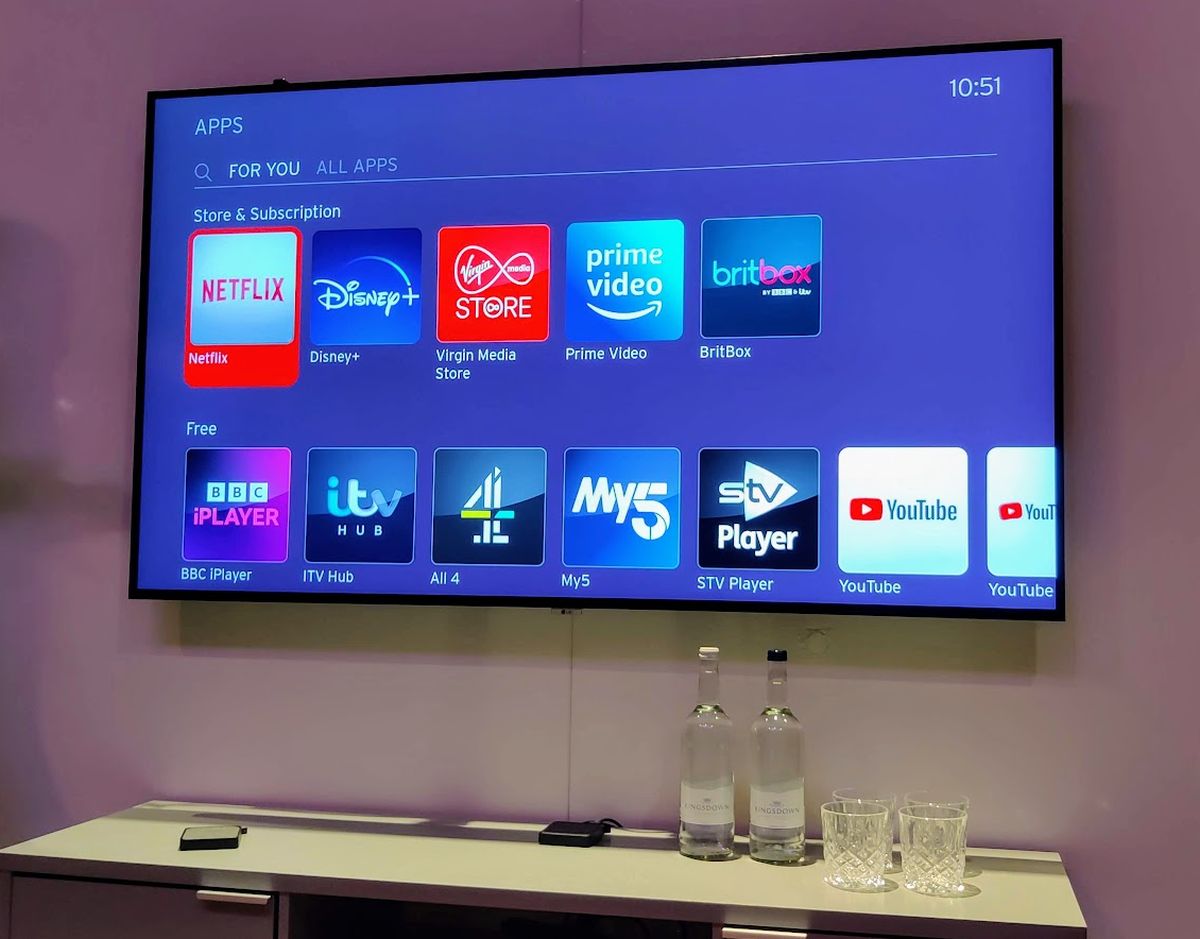 In fact, it's quite similar to Sky Glass, with one exception – you don't need to buy a TV, as it's just a small streaming box that connects to your TV – similar to other streaming devices like the Amazon Fire TV.
Sky Glass Pricing
Normally when you buy Sky Glass, you pay separately for the TV itself (the device), and for Sky's channels and services.
If you pay the whole amount for the TV upfront, The 43″ TV costs £649, the 55″ is £849, and the £65″ is £1,049.
If you prefer monthly instalments, those payments are an interest-free loan, either for 24 or 48 months. The loan requires a credit check, and if you miss a payment, it could certainly affect your credit score.

The 43″ starts at £13/m, the 55″ is £17/month, and the £65″ is £21/month – if you choose the 48 months option (and it doubles if you go for the 24 months option). There's also a £10 / £20 (depending on the length) upfront fee for all of them.
As for Sky's services, the basic package you must get with Glass is Sky Ultimate, at £26/month. It includes Sky Entertainment (a group of channels such as Sky Atlantic, Sky Max and others), Freeview, and the basic Netflix plan, which only has SD content (but can be upgraded).
However, unlike the rest of Sky's content services (like what you get via Sky Q), Sky Glass customers don't have to sign any long-term contracts.
Instead, you get Sky Ultimate (and the other addons) on rolling 31-day contracts, which you can cancel at any point (though you would still have to repay the loan for the TV itself, if you choose the instalments option).
On top of Sky Ultimate, you can add:
Sky Cinema at £11/month.
Sky Sports at £25/month.
Sky Kids at £5/month.
Sky Cinema subscribers also get Paramount+, the American streaming service that recently launched in the UK, for free – as long as you remain a Sky Cinema subscriber.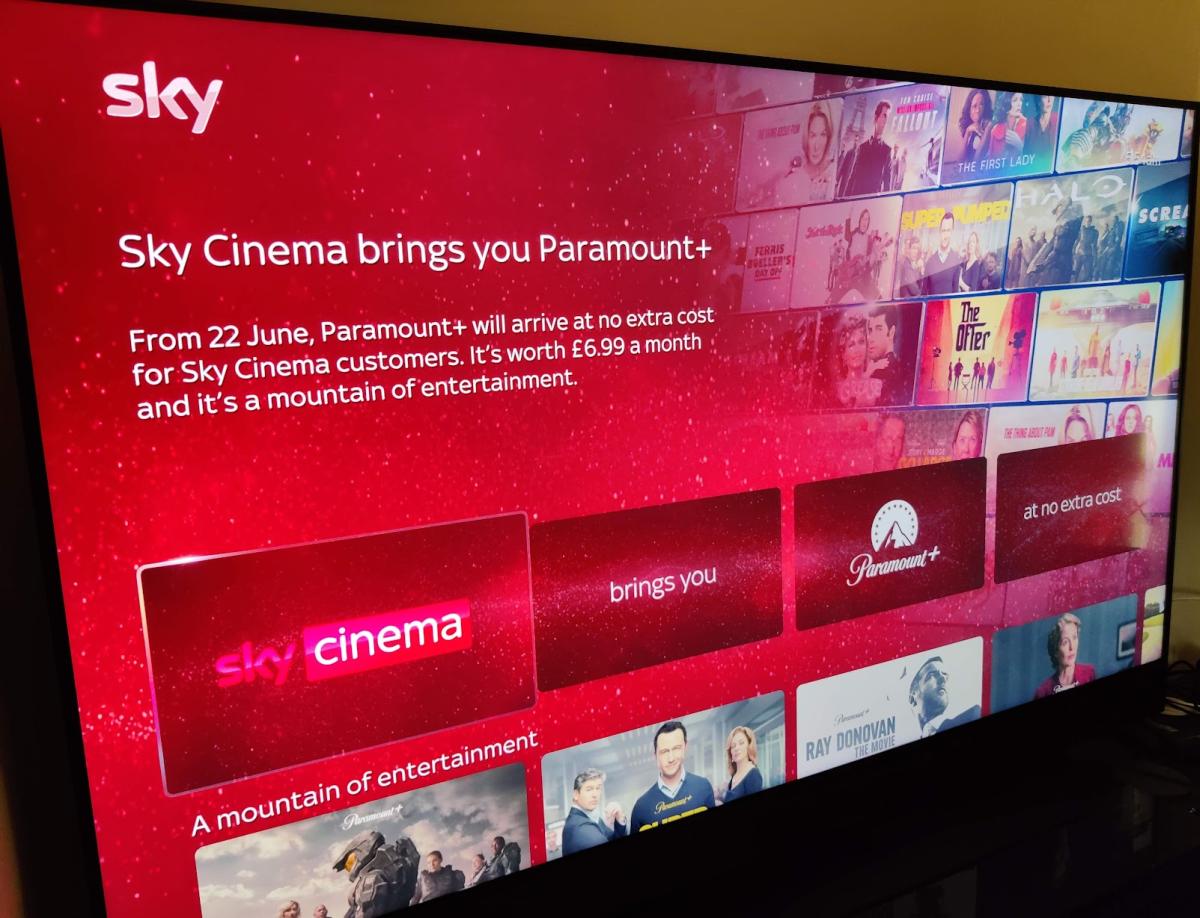 If you want to add 4K and Dolby Atmos to Sky's content, that's another £5/month. If you want to be able to fast forward adverts on some apps/channels – that's also £5/month (but it's free for the first year).
If you want to be able to watch Sky in other rooms, on TVs from other manufacturers – you need the "Whole Home" addon, which is £10/month, AND a £50 one-off cost for each Sky Stream puck (which you can now get for free, for a limited time, as part of the new offer).
The Sky Stream puck is a small 4K set-top box that shares a lot of similarities with Sky Glass.
The puck supports Ultra HD (4K) streaming, but unlike Glass, does not support Dolby Atmos. It can connect via Ethernet or WiFi, and it features the same interface you find on Glass – primarily Sky's new Playlist, which lets you add programmes and films you want to watch, along with things you're already watching, to a single Playlist.
For now, the Stream puck is only available as an add-on for Sky Glass customers – although Sky announced earlier this year that the Stream puck would be available as a standalone device – at some point in the future.
Sky Glass Offer: 3 Free Months And A Free Puck
From now until August 4, 2022, customers who buy Sky Glass directly from Sky can get:
Three Free Months of Sky Ultimate
Three Free Months of Netflix Basic (which includes SD only and 1 screen at a time – you can upgrade by paying more)
One Free Stream puck
The offer is good for both new AND existing customers – meaning households that don't have Sky at all, or Sky customers who have Sky Q (or an older device), and want to replace it with Sky Glass (there's currently no option to have both Sky Q and Sky Glass in the same household).
Unfortunately, as is often the case with these types of deals, existing Sky Glass customers are not eligible for the free months.
The offer is available whether you buy Sky Glass via the instalments plan (which is, remember – a loan), or if you buy it outright by paying the whole amount in advance.
The free Stream puck offer is only for the first puck in your household – if you want additional ones, you will have to add £50 for each puck.
Plus, remember that if you get a puck (either free or paid), you also need to pay the monthly Whole Home addon, which is £10/month.
All in all, this offer is worth £78 for the free months, and £50 for the free puck.
As mentioned, there are no long-term contracts for the content, but you're only getting this when you buy the new TV – so there's nothing totally free here, and the deal is only worth it if you were thinking about getting Sky Glass anyway.