In light of the festive season, customers of Sky and NOW TV are going to get films, sporting events (including Premier League games) and more, for "free".
You need to be an existing customer, so it's more "at no extra cost" than totally free – but since NOW TV also offers a free trial, you COULD get some of these for free, if you time it correctly.
According to Sky, they have decided to say "Thank you" to existing customers, by giving a few gifts from across the various Sky services.
Some of these "gifts" will be available only to Sky subscribers, while others will be available to both Sky and NOW TV subscribers.
NOW TV is Sky's streaming TV service – you stream it via broadband, and can watch on quite a few devices, including on your TV, with supported streaming devices. See our full NOW TV review here.
Dolittle Film – Free For Some
This recent movie, starring Robert Downey Jr. as the famous Dr Dolittle, is already available to members of the NOW TV Cinema Pass and the Sky Cinema plan.
However, ALL subscribers (so with ANY plan on Sky, and any non-Cinema pass on NOW TV – such as the Entertainment Pass), will be able to watch the film for free, on Sky One, on December 26 at 18:40.
For NOW TV Entertainment Pass customers, Sky One is available as one of the "live" Sky channels, where you will be able to watch the film. If you want to watch it on-demand, however, you would still need to pay for the Cinema Pass.
Free Sports Matches
Whether you're a family of football fans, or you prefer darts, you'll get some free sporting action this Christmas.
Again, you need to be an existing Sky or NOW TV subscriber – but you DON'T need to be subscribed to a Sports package.
Instead, on December 26, Rangers vs. Hibernian and Hamilton vs. Celtic from the Scottish Premiership will be available to watch on Sky One.
On the following day (December 27), customers will have access to the PDC World Darts Championships and Premier League action from Leeds Utd vs. Burnley and West Ham Utd vs. Brighton, also on Sky One.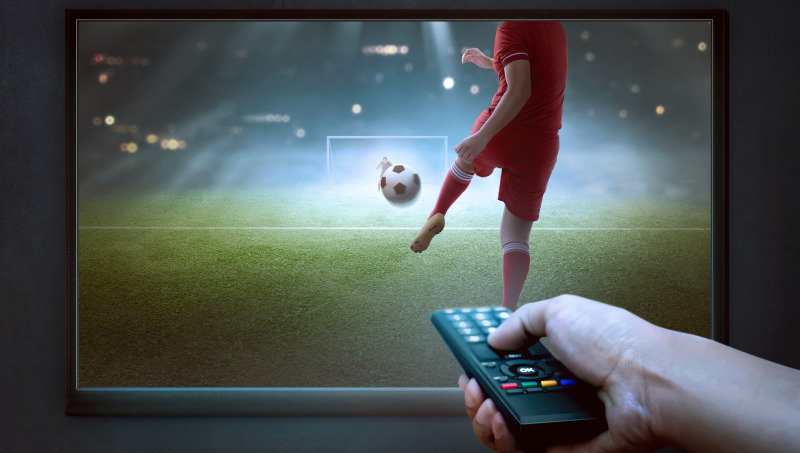 The full schedule for the Sky One broadcasts:
26th December: Rangers vs. Hibernian, 12.00 – 14.45
​26th December: Hamilton vs. Celtic, 14.45 – 17.30
27th December: Leeds Utd vs. Burnley, 11.00 – 14.00
27th December: West Ham Utd vs. Brighton, 14.00 – 16.15
27th December: PDC World Darts Championships, 18.00 – 22.00
The Santa Clause – Free On The Sky Store
The Santa Clause film from 1994 is a classic Christmas tradition – so this year it's available from the Sky Store completely free of charge, to download and keep for many Christmases to come.
Simply go to the Sky Store to download The Santa Clause for free between now and 31st December.
However, we're told this one is for Sky customers only (so NOW TV customers won't get it).
Freebies For Sky Talk and Sky Mobile
Finally, customers of Sky Talk will get free calls from their landline to anywhere in the world (including landlines AND mobiles), on 25th and 26th December.
Customers of Sky Mobile, will get unlimited mobile data, to use anywhere within the UK, for two days – 25th and 26th December.