Just in time for the holidays: Six premium TV channels which are part of Amazon Prime's "Channels" add-on, such as StarzPlay, MGM, Discovery and others, are now available for just 99p each – for the first month (usually they're around £5/month, each). You'll need to hurry up though, as the deal is only available until January 6.
Amazon Channels can be added-on to your Amazon Prime subscription. They launched in the UK a couple of years ago, and you can pick and choose additional premium channels to subscribe to for a monthly fee. Keep in mind, you must have an Amazon Prime subscription first (or Prime Video), and then you can add the channels on top of that. (But you can get a free 30-days trial of Amazon Prime, and then add the 99p/month channels on top of that.)
Once you subscribe, you can watch the channels on your desktop, your smartphone, or on your telly, via the Amazon Prime Video app, which is available on most Smart TVs and most streaming devices, such as the Amazon Fire TV stick and the Roku Streaming Stick+).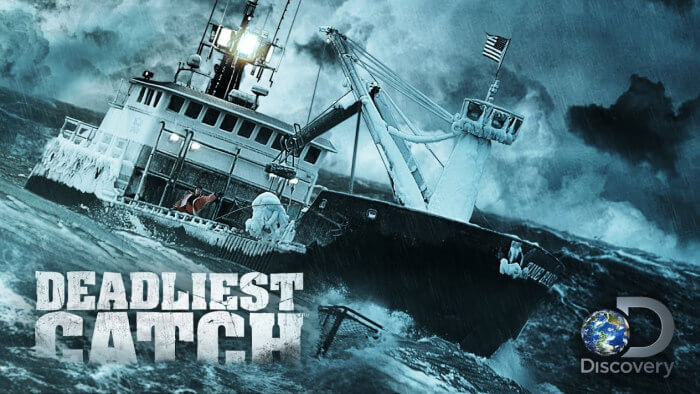 The TV channels on offer during the holidays are:
StarzPlay – With TV programmes and films from premium American cable channel Starz, such as The Act, Pennyworth and Castlerock. 99p for the first month, then £4.99/month.
Discovery Channel – Mostly nature and science shows, such as Gold Rush, Marooned and Deadliest Catch. 99p for the first month, then £4.99/month.
MGM – Hollywood hits and vintage TV shows, from the vaults of MGM. Watch films like The Hobbit, Terminator and 21 Jump Street and shows like Stargate SG1. 99p for the first month, then £4.49/month.
Shudder (Read our Shudder review) – A curated selection of classic and new horror films and TV shows, such as Hellraiser, American Psycho and Creepshow. 99p for the first month, then £4.99/month.
BFI Player – Critically acclaimed and classic movies, hand-picked by the British Film Institute.
Crime+Investigation PLAY: True crime documentaries and dramas, such as Robbie Coltrane's Critical Evidence and Jo Frost On Britain s Killer Kids. 99p for the first month, then £3.99/month.

You can learn more and subscribe to all the discounted channels via this link.
More Amazon Content Deals For The Holidays
This time of the year is usually a great time to grab a bargain, and in addition to the discounted channels, Amazon are also offering these limited-time deals:
Amazon Music Unlimited – 4 Months For 99p
As an Amazon Prime subscriber, you get access to Prime Music – a limited library of two million songs you can listen to for free. Above that, however, there's Amazon Music Unlimited, which is Amazon's answer to Spotify and its rivals.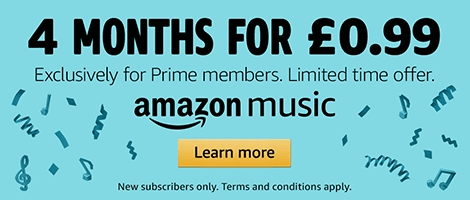 With 50 million songs, curated playlists and special prices for Prime subscribers (and Amazon Echo owners), it's not a bad choice – but what better way to test it out for yourself, for four months – for only £0.99 – which you can only get until January 6.
Remember that once the 4 months are up, the subscription will automatically renew at £7.99/month – so don't forget to cancel if you don't want it anymore.
Get the Amazon Music Unlimited deal here.
Bonus Audiobook On Audible
Audible (which is owned by Amazon) is the ultimate site for audiobook lovers (see our full review here), with a huge selection of books.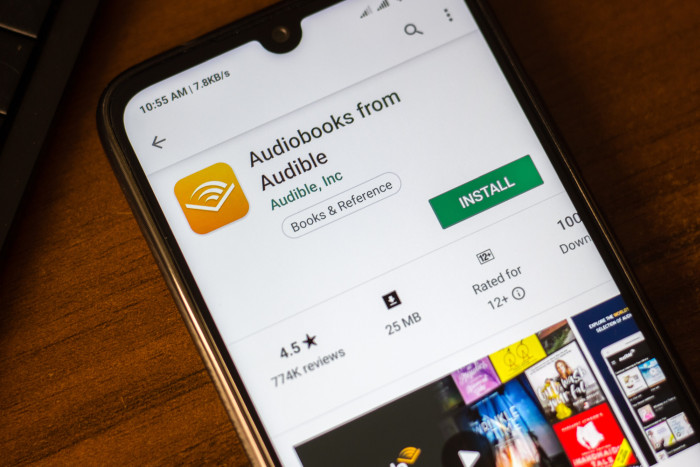 Membership normally costs £7.99/month, and with that you get one token each month – which can be used for one audiobook.
Audible offers a free trial for 30 days – so you get one free audiobook. But for the holidays, Audible is offering ONE ADDITIONAL bonus token with the free trial – so you get two audiobooks, for free.
Please remember that once the trial is up, your subscription will continue at £7.99/month, so remember to cancel if you don't want it to continue.
Kindle Unlimited – 3 Months For 99p
Amazon's Kindle Unlimited is a huge library of over 1 million books and audiobooks that you can read on any device with a Kindle app (so – Android phones and tablets, iPhones, iPads and Amazon's own Kindle devices.). Plus, there's a rotating selection of popular magazines to read as part of your subscription.
For the Holidays, new subscribers can now get a three-month trial of Kindle Unlimited for just 99p. Then, it's £7.99/month after that, so don't forget to cancel if you don't plan to keep it.