Here's a sentence you didn't think you were going to hear today: Sky and their streaming service, NOW TV, are opening a pop-up Pie-Shop near Oxford Circus, where they will hand out free… pies. Oh, and free NOW TV Cinema Passes while you're there.
NOW TV is Sky's answer to Netflix and UK cord cutters – a cheap TV service that doesn't require a lengthy contract and gives you flexible packages ("passes") of content that can be watched on a variety of devices and streaming boxes.
The Sky Cinema Pass includes more than 1,000 movies on-demand as well as "live" streaming of Sky's cinema channels. (See my full NOW TV review here).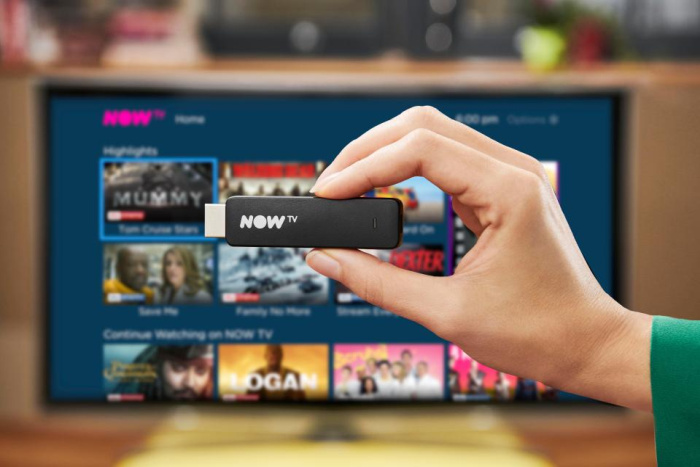 This month, NOW TV have decided to celebrate the 20th anniversary of the cult comedy American Pie. In the popular coming-of-age story (well, sort of) an American teenager (Jason Biggs) indulges in some self-pleasure acts with a… pie that has a hole in its middle.
So for one day only next week, on July 30th, NOW TV are opening an all-American retro 'pop-up pie-shop', as a homage to that iconic moment. In the shop, they will serve free 'warm apple pies' that come ready-made with a hole in the middle, for every, ehm, need.

Film buffs will also be able to enjoy none other than Jennifer Coolidge, who starred as 'Stifler's Mom' in the series. She will be opening the doors and entertaining from behind the counter, giving the fans a selfie moment.
In addition to the free pie, visitors will be able to get a free one month NOW TV Sky Cinema Pass (which normally costs £11.99).
The pie shop will open on Tuesday, July 30, between 12pm and 6pm. The address is 48 Poland Street, Soho, London, W1F 7ND.
If you can't make it to the store, don't worry – new NOW TV users will also be able to get a discounted NOW TV Sky Cinema pass online, at £4.99 instead of £11.99. The discount will be available from Tuesday 30th July to Sunday 4th August 2019, on the special NOW TV Pie website.
For more ways to get cheap NOW TV passes, check out my guide here.