With so much content on TV these days, sifting through it all and finding what to watch is becoming a real issue. Netflix is about to test a new method that is aimed at helping you make that choice – "Top 10" lists that will rank its most popular movies and TV shows in the UK.
Revealed as part of Netflix' latest earnings report, the company says that later in the second quarter, they'll start a test – only in the UK for now – "to improve member experience" –
"… By releasing weekly top 10 lists of the most popular content on our UK service across various programming categories. For those who want to watch what others are watching, this may make choosing titles even easier. After a few months we'll decide whether to end or expand the test."
Today, Netflix already presents categories such as "Trending Now" – but these are different for each user, and are based on an algorithm that takes into account that viewer's personal tastes. The new "Top 10" lists will, presumably, be based on absolute viewership numbers.
As this is a test, it's unknown at this point whether Netflix will expand it to other countries – or if they will even choose to keep it around.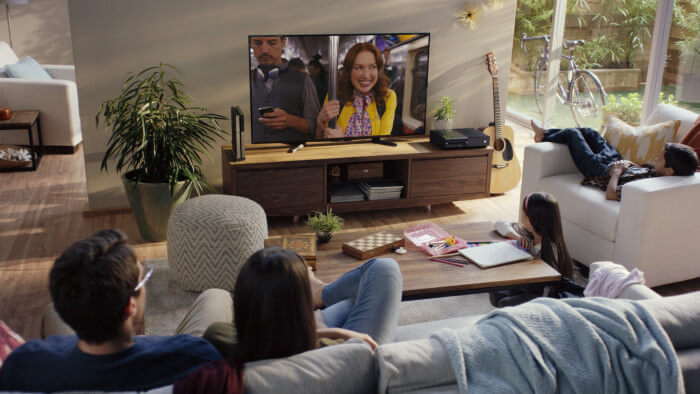 In addition, Netflix Chief Content Officer Ted Sarandos spoke in a video interview which was part of the fiscal earnings report, and promised more viewership data from Netflix in the coming future.
"Over the next several months we're going to be rolling out more specific and granular data and reporting. First to our producers, then our members and of course to the press over time and be more fully transparent about what people are watching on Netflix around the world."
This is a new direction for Netflix, who, in the past, were quite secretive about their numbers, and were not quick to share this data even with their own show creators.
This new emphasis on numbers and transparency might, in part, come as a response to the upcoming competition from Apple and Disney+, who both announced competing streaming services. 
Netflix also revealed some numbers relating to their most recent original films.
"Our original films effort built on the momentum from our Q4 blockbuster Bird Box with Triple Frontier, starring Ben Affleck and directed by J.C. Chandor. This action/heist movie has been watched by over 52 million member households in its first four weeks on Netflix."
Netflix also disclosed that their original film The Highwaymen (starring Kevin Costner and Woody Harrelson) is on track to being watched by over 40 million member households in its first month.
And their feature documentary FYRE: The Greatest Party That Never Happened has been watched by over 20 million member households in its first month on Netflix.
You can watch the full interview here: