We've all been there: you start binge-watching a Netflix show late at night, and then… you fall asleep, miss the best parts, and get endless noise in your ears.
That may soon be a thing of the past, with Netflix' new experimental feature – a sleep timer.
The Netflix Timer will let app users set a timer that will stop playback after a certain number of minutes have passed (15, 20 or 45 minutes).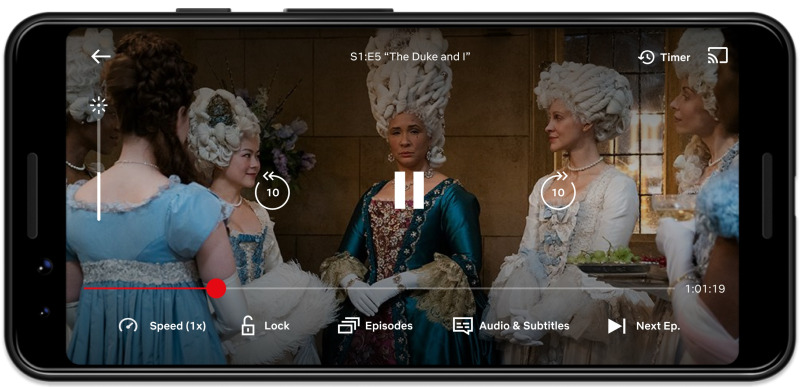 You can also set it to "Finish Watching", which will play the episode/film you're watching to its ending – and then stop without auto-playing another episode.
This way, if you nod off in the middle of watching an episode – the number of minutes you lose from the show will be limited, because playback will stop automatically (which will also save you some precious battery time).
This might also end up improving your sleep, with less background noise in your ears after you nod off (Though I realise some might want The Witcher invading their dreams).
Another use-case for the Netflix Timer, is in place of reminder – say you really need to leave for a meeting in 15 minutes, but want to catch a few more minutes of Bridgertown. The timer will make you stop watching when it's time to get up and go.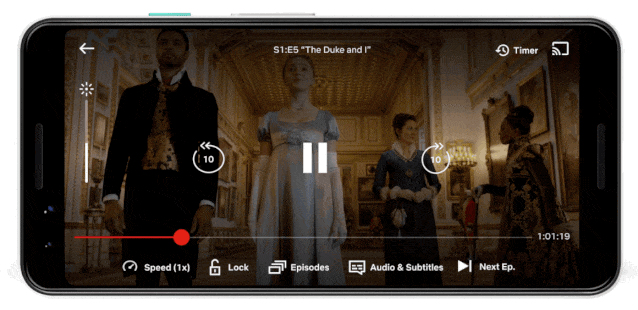 "We're always looking for new ways to improve the Netflix mobile experience", a Netflix spokesperson told us. "This test is the latest example – a new timer that gives members more control over their viewing experience by simply choosing their favourite show or movie and setting a timer without having to worry about pausing it before it's over.
"We experiment with these types of tests and will only roll the feature out more broadly if we find it improves the member experience."
How Can I Get The Netflix Timer?
Unfortunately, the Netflix Timer is still in a testing phase, so only select members around the world are going to see it.
And – it's only available on Android phones for now, on Adult Netflix profiles.
If you're one of the lucky ones who can already see this new feature, here's how to set the timer:
1. Choose and play your favourite show/film.
2. In the upper right corner, you will find a "Timer"/clock icon – tap on it.
3. You will then be prompted to set 15, 30 or 45 minutes, or Finish Watching.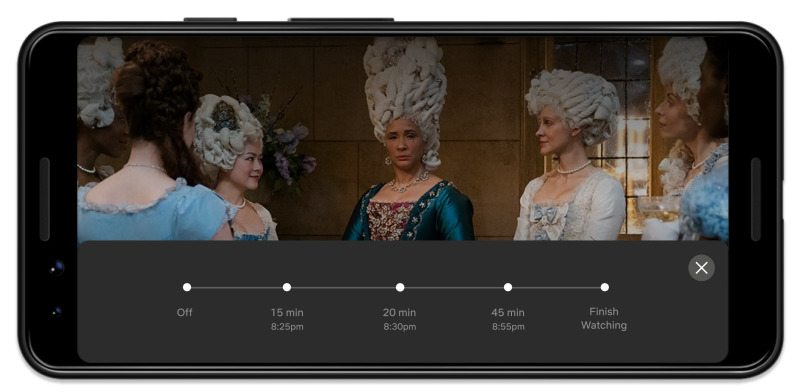 And that's it – you can now sit back and relax, watch the show, and know that even if you doze off – the film won't finish without you.
Once the timer's about to go off – you will see a 5-second notice on your screen and a Snooze button, so if you're still awake – you can sneak in a few more minutes of watching.
Even if you don't have the Netflix Timer feature yet, remember that you can also set Autoplay to off – so at least the next episode in a series won't start automatically when the one you're watching finishes: See here how to disable autoplay on Netflix.