Netflix's "Basic" tier, which was – until recently – the streamer's cheapest plan, seems to have fallen out of favour, at least temporarily – while Netflix is pushing its newer (and cheaper) Basic-with-Ads tier more aggressively.
In light of that, Netflix's 'Choose A Plan' page for new customers no longer prominently shows the £6.99/month Basic tier, which is now hidden under a tiny text link.
Instead, that tier was "replaced" with the ad-supported "Basic With Adverts" tier, which is now presented as the default cheapest tier.
This change was first noticed by Andrew Freeman on Twitter, and while there's no change to the other, more costly plans (Standard and Premium), and there are no changes for existing customers either – this adjustment raises questions about the possible future of the No Adverts Basic tier.
Netflix's Streaming Tiers Explained
Until November 2022, Netflix only had three tiers – Basic, Standard and Premium – each with different price points and limitations, such as better video quality and the number of devices you can watch on at the same time.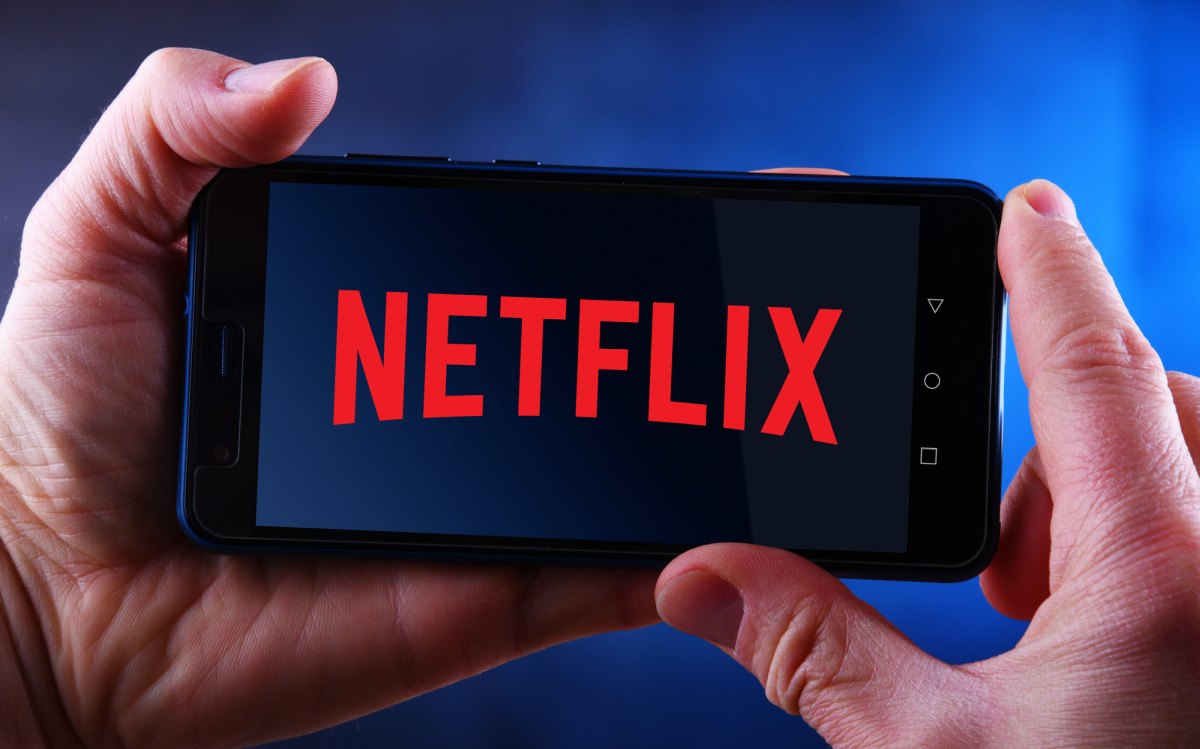 Then in November, Netflix launched the "Basic with Adverts" plan, which is now the lowest-priced Netflix tier. This comes at a cost, however – of having to watch 4-5 minutes of adverts per hour.
Therefore, there are now FOUR different Netflix tiers in the UK:
The Basic with Adverts Plan at £4.99/month – lets you stream content in HD (720p), on only one device at a time.
The Basic Plan at £6.99/month – lets you stream content in HD (720p), on only one device at a time.
The Standard Plan at £10.99/month – lets you stream content in Full HD (1080p), on up to 2 devices at a time.
The Premium Plan at £15.99/month – lets you stream some content in UltraHD (4K), on up to 4 devices at a time.
The ad-supported tier has a few additional limitations – you can't download anything for offline viewing, and some of the content isn't available at all on this tier due to licensing restrictions.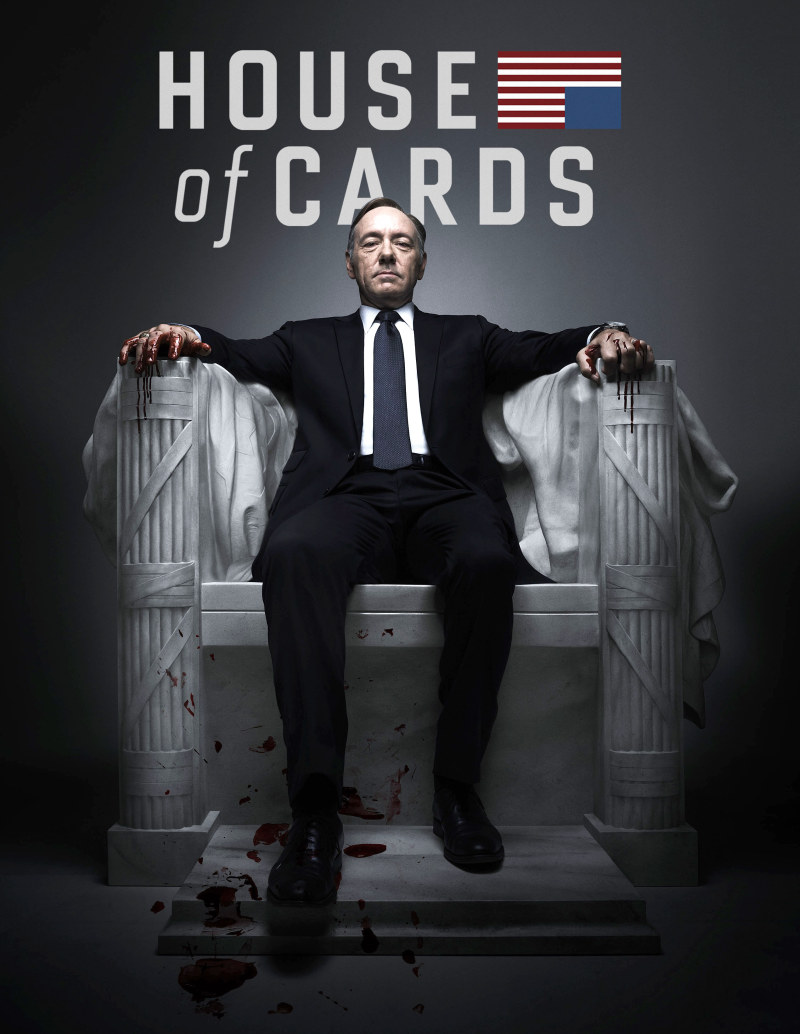 In fact, some big names are missing from the ad-supported tier, including a few Netflix Originals, such as House of Cards and Arrested Development.
Here are some of the main differences between the tiers: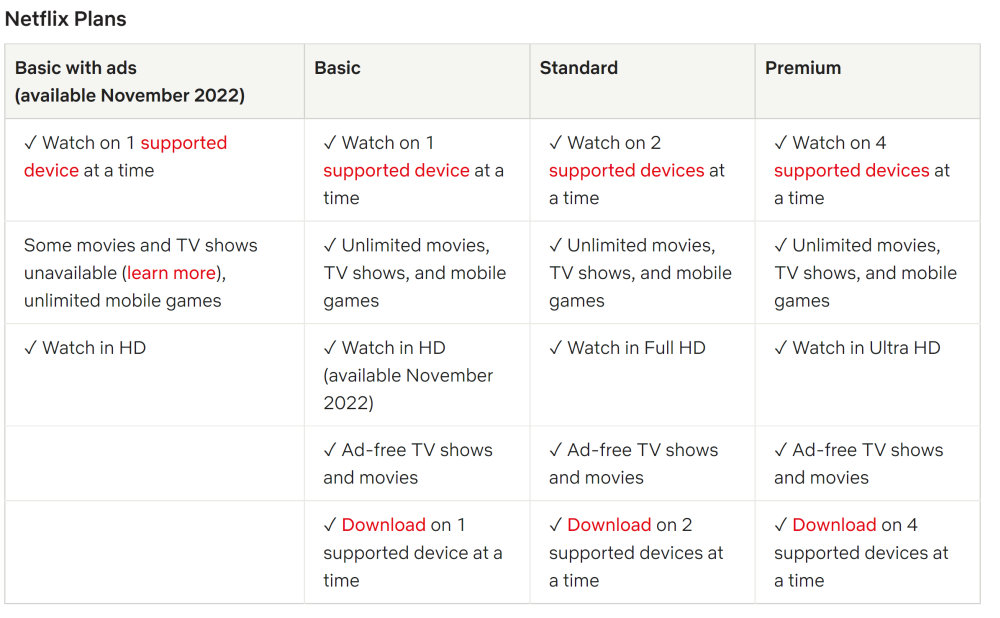 Netflix's Basic Tier Gets Hidden
It's still unclear whether Netflix's new ad-based tier is successful, and whether customers – and advertisers – are flocking in.
Independent research published last month claimed that – in the US at least – Netflix's new tier is seeing a slow start, with just about 9% of Netflix's new users in the US, in November, signing up for the ad-supported tier.
Netflix, on the other hand, is saying the company is "pleased" with the growth of the ad-supported tier.
Either way, for an ad-supported tier to succeed, advertisers need eyeballs – which they won't get if subscriber numbers aren't high enough.
Perhaps that's the reason for the recent change, where Netflix made the Basic with Ads tier the default low-cost option for new subscribers: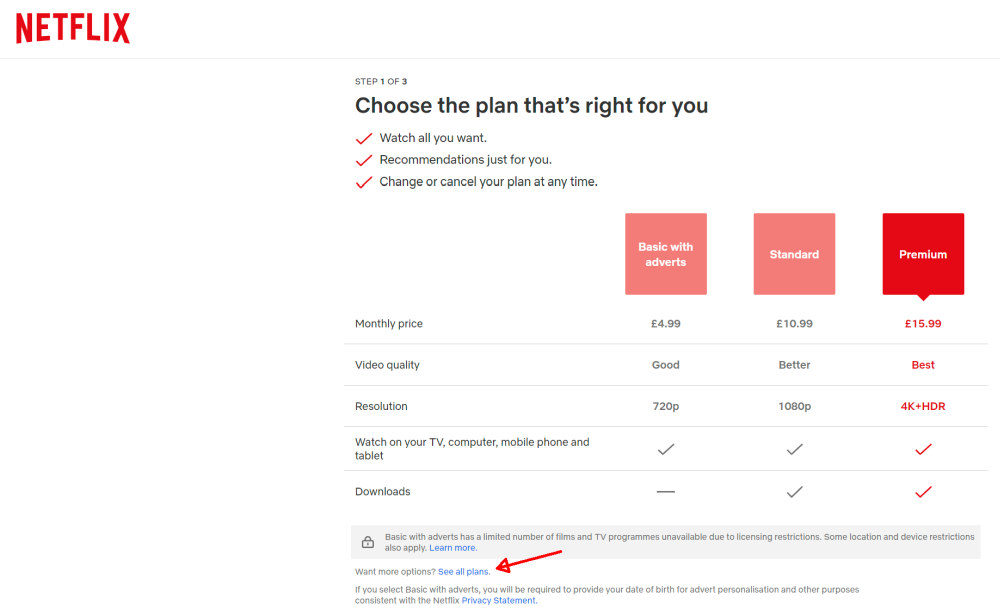 As you'll notice in the screenshot above, the £6.99 Basic (without adverts) tier is gone from the default plans page.
If you do want to find it – you'll have to click that tiny "See all plans" link – at which point, you'll see all four plans: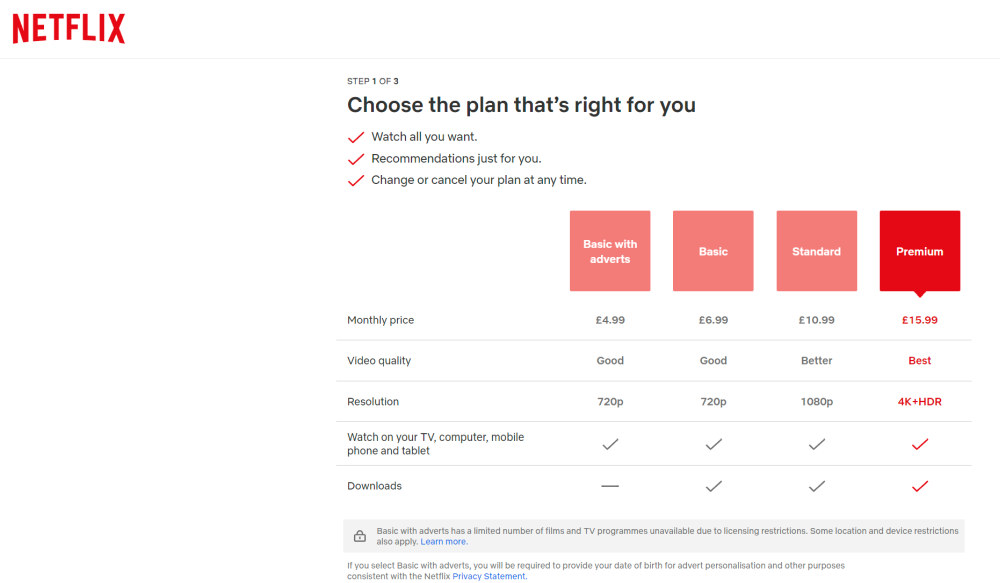 If you're willing to sit through adverts, and you don't mind the limitations (primarily the missing content) – even a £2/month difference is something.
But if you don't want to waste your time with adverts – do remember that the Basic tier is still out there… behind the curtain.
For more news on streaming and TV, Subscribe to our free newsletter.