Dolores, Maeve and the Man in Black are waiting for you! HBO's Westworld theme park now has two seasons behind it, as part of the mesmerising show created by Jonathan Nolan and Lisa Joy. 
UK fans probably want to know how and where they can watch Westworld online or streaming on their telly, legally, WITHOUT an expensive Sky/Cable subscription.
Westworld is an American TV series based on Michael Crichton's 1973 film. It tells the story of a futuristic wild-west theme park, populated with androids, where visitors can interact with the "characters", doing practically whatever they like (including sex and murder.) When the androids start getting sentient, things get dangerous…
The show stars Evan Rachel Wood, Thandie Newton, Ed Harris and many others in an impressive ensemble cast. Seasons 1 and 2 were highly praised and saw excellent ratings.
Season 2 of Westworld debuted in the US on April 22, 2018, and simultaneously in the UK, on NOW TV and Sky Atlantic. It was an explosive season, with Season 3 currently set to come back on March 15, 2020.
Here's the official teaser trailer for Westworld Season 3 – but don't watch it if you haven't seen the previous two seasons, as it might spoil you.
Where Can I Watch Westworld In The UK – Seasons 1 and 2?
In the UK, Westworld normally airs on Sky Atlantic – but as Cord Cutters, we're here to talk about your other viewing options – those not involving a full-on Sky (or Virgin, or BT) subscription.
These are your major options:
1. NOW TV – Seasons 1-2
Sky's on-demand service offers a cheaper price over Sky's regular TV offerings – and most importantly, without a long contract. (Check out my guide on cheaper NOW TV passes).
Both Seasons 1 and 2 of Westworld are available as box-sets on NOW TV's Entertainment Pass. Season 3 will likely air week-to-week shortly after its US broadcast in March.
Watch On: NOW TV Smart Box, Chromecast, Apple TV, Gaming consoles, Certain models of Smart TVs (No Amazon Fire TV).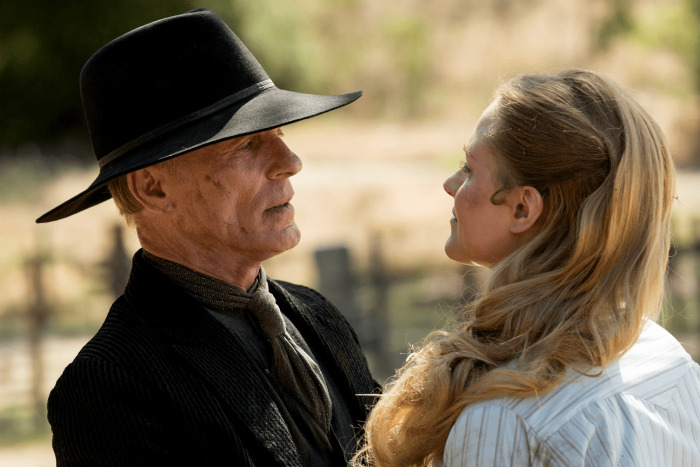 2. Amazon Prime Video – Seasons 1-2
Amazon's video on demand library offers both seasons of Westworld, but not as part of their Prime subscription – only as a separate one-time purchase.
Season 3 will be available some time after it airs.
3. Google Play Store – Seasons 1-2
Google's play store offers both seasons of Westworld, as a one-time purchase.
Watch On: Chromecast, certain models of Smart TVs, Roku, smartphones and certain other devices via the YouTube app (No direct Amazon Fire TV or Apple TV support).