The highly-rated drama Billions and its ongoing legal battles between Chuck and Bobby had a thrilling fourth season this year, and has already been renewed for Season 5. UK fans might be wondering how and where they can watch Billions online or streaming on their telly, legally, WITHOUT an expensive Sky/Cable subscription.
In case you haven't jumped on the Billions band-wagon yet, the show revolves around US Attorney Charles "Chuck" Rhoades (Paul Giamatti), and his pursuit of hedge fund manager Robert "Bobby" Axelrod (Damian Lewis). Chuck will stop at nothing, including crossing some legal lines, where it comes to bringing Bobby to justice – and Bobby will do the same to protect himself and his family.
The show was created by Brian Koppelman, David Levien, and Andrew Ross Sorkin, and has an impressive roster of strong co-stars, including Maggie Siff as Chuck's wife (and Bobby's employee), Malin Akerman and David Costabile.
In the US, Billions is broadcast on premium cable network Showtime. Season 4 started airing on March 17, 2019, and it consists of 12 episodes. Season 5 is likely to air in early 2020, but no date has been announced yet.
Where Can I Watch Billions In The UK – Past And Current Episodes?
In the UK, Billions normally airs on Sky, shortly after its US broadcast.
But as Cord Cutters, we're here to talk about your alternative, cheaper viewing options – those not involving a full-on Sky (or Virgin, BT, etc') subscriptions – and there are several of those.
Is Billions Available on Netflix in the UK?
No. However, the show is available on Netflix in… Japan. You can actually watch Netflix' Japan content library (As well as the American one) from the UK, by using a VPN – learn how to with our guide.
However, if you want a simpler way to watch Billions, these are your major options:
1. NOW TV – Seasons 1-4
Sky's on-demand service, meant to compete with Netflix, offers a cheaper price over Sky's regular TV offerings – and without a long contract (see my guide on getting cheap NOW TV passes).
All seasons of Billions are currently available on NOW TV as box-sets, including Season 4, so you can catch up on past episodes if you still haven't watched them. Remember – there's also a 7 days free trial.
Pros
Cheap, monthly subscription (£7.99 a month) – includes Billions and many other programmes.
Includes Seasons 1-4
Available on several platforms
Cons
Picture Quality – only gets up 720p, without Full HD
Not all seasons have subtitles (if you need them)
Watch On: NOW TV Box (get it here), Chromecast, Apple TV, Gaming consoles, Certain models of Smart TVs (No Amazon Fire TV).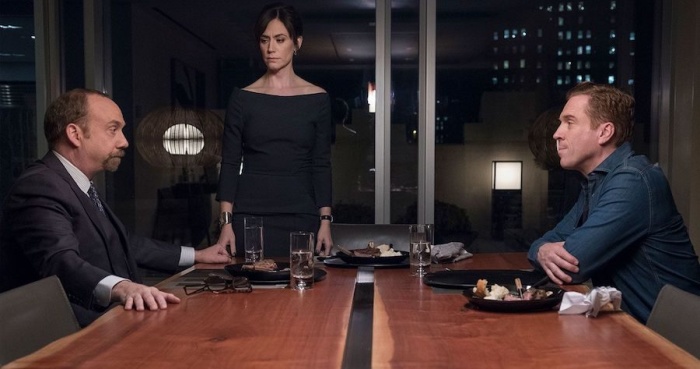 2. Amazon Instant Video – Seasons 1-4
Amazon's video on demand library offers Seasons 1-4 of Billions as a one-time purchase. However, it's not available as part of Amazon Prime Video's "free" library.
Season 4 will most likely be available to purchase in a few weeks, shortly after the end of its run.
Pros
Buy and own forever – without seasons expiring on you mid-watch
Full HD quality (1080p)
Subtitles on all seasons
Available on a lot of platforms
Cons
Gets expensive if you buy multiple seasons
Watch On: Amazon's website, Amazon Fire TV, Roku, Smartphones, Gaming consoles (NO Chromecast or Apple TV for now).
Quick Tip: With Amazon, you can also go the old-fashioned way, and get the first season on DVD or Blu-ray.
3. Google Play Store – Season 1-4
Google's play store offers Season1-4 of Billions, as a separate one-time purchase.
Season 4 will be available for purchase on-demand as well – probably sometime in the near future.
Pros
Buy and own forever – without seasons expiring on you mid-watch
Full HD quality (1080p)
Subtitles on all seasons
Available on a lot of platforms
Cons
Gets expensive if you buy multiple seasons