The filmed version of Hamilton, the 11-time-Tony Award hit musical, is coming to Disney+ in the UK (and worldwide) on July 3, 2020 – more than a year ahead of its original theatrical release date.
Hamilton, which was created by Lin-Manuel Miranda (who also starred in the original Broadway version), tells the story of American Founding Father Alexander Hamilton. The songs were inspired by hip hop, R&B, pop and soul.
The show premiered on Broadway in 2015 and received massive critical acclaim. Performances were repeatedly sold out, and tickets were always hard to obtain. In 2017, a West-End production started showing at the Victoria Palace Theatre, with positive reviews.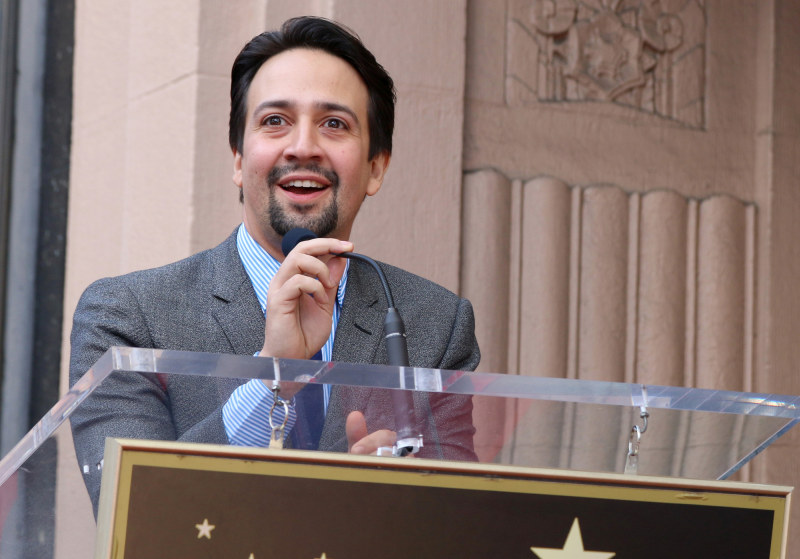 With theatres closed around the world, there's currently no way to see a live version of Hamilton – in the UK or the US.
When it was originally announced that a movie adaptation of Hamilton (which is basically a taping of several live performances that were then edited together) will come to theatres worldwide, Deadline reported that Disney paid $75 Million for the movie rights.
The plan was to release the Hamilton "movie" in cinemas on October 15, 2021, and later release it for home streaming on Disney+. Now, however – in light of the pandemic and people being in lockdown worldwide – Disney has announced that the film will be available for streaming exclusively on Disney+ in less than two months – on July 3 2020.
It's only a matter of time…

Our Hamilton film.
THIS July 3rd.
On Disney+.#Hamilfilm pic.twitter.com/cXTM949hRr

— Lin-Manuel Miranda (@Lin_Manuel) May 12, 2020
According to Disney, "the film is a leap forward in the art of 'live capture' which transports its audience into the world of the Broadway show in a uniquely intimate way. Combining the best elements of live theatre, film, and streaming, the result is a cinematic stage performance that is a wholly new way to experience Hamilton".
"I'm so proud of how beautifully Tommy Kail has brought Hamilton to the screen", said Lin-Manuel Miranda. "He's given everyone who watches this film the best seat in the house".
"I'm so grateful to Disney and Disney+ for reimagining and moving up our release to July 4th weekend of this year, in light of the world turning upside down. I'm so grateful to all the fans who asked for this, and I'm so glad that we're able to make it happen. I'm so proud of this show. I can't wait for you to see it."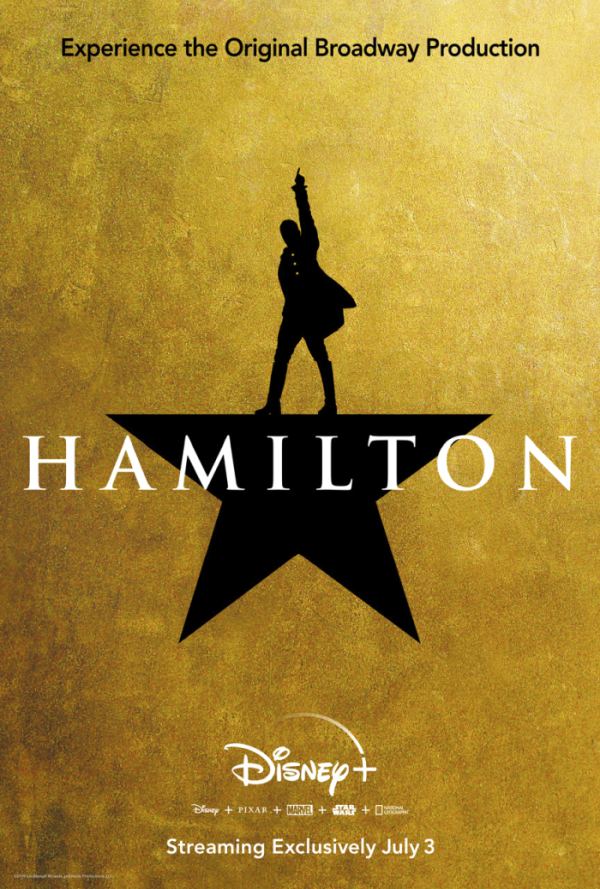 Disney+ (see our full review), which can be streamed on a multitude of streaming devices, includes more than 800 films and TV shows, from the worlds of Disney, Marvel, Pixar, Star Wars and National Geographic. In the UK, it costs £5.99/month or £59.99 for a full year, but you can also get a Free 7-days trial.