Arqiva, the big telecommunications company and one of the founding members of Freeview, announced today that it will be standing down from Digital UK – the company that operates Freeview – this coming March.
This change, which some claim is related to Freeview's pivot into streaming and Freeview Play, means the remaining shareholders – BBC, ITV and Channel 4 – will have to now carry the burden of financing Freeview alone.
Freeview was established in 2002, with Arqiva joining as a shareholder in 2005. Freeview is the United Kingdom's terrestrial television platform, providing free-to-air TV channels and radio stations (by using a Freeview aerial – see our recommended ones), including more than 80 standard and HD channels (Also see our full Freeview guide here).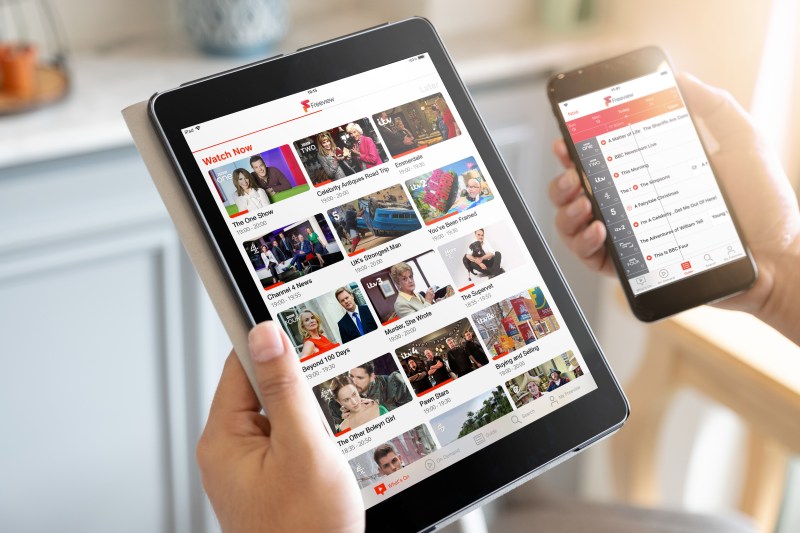 In a statement to shareholders posted today, it was announced that Arqiva will withdraw from its Board involvement in Digital UK, the company which leads the development of Freeview and is behind the day-to-day management of the platform as well as the long-term strategy and development of the Freeview service.
Arqiva will also be withdrawing as a shareholder in DTV Services Ltd., the marketing body for the Freeview platform.
Arqiva is a UK communications infrastructure company, and the only supplier of national terrestrial television and radio broadcasting services in the UK, therefore it will remain connected to Freeview in terms of hardware and infrastructure.
According to the statement, "Digital UK and its remaining shareholders will continue to work closely with Arqiva and all its partners in the same spirit of collaboration.
"This will ensure Freeview continues to give British viewers an aggregated collection of live and on-demand content available to everyone in the country, free at the point of use.

"The principle that everyone in the UK has the right to a great TV service for free, continues to drive the development of the UK's biggest TV platform, serving almost 18 million homes."
According to The Telegraph, Arqiva had refused to help fund Freeview's streaming service – Freeview Play – because it would not rely on traditional broadcasting infrastructure.
Freeview Play is a platform that combines over-the-air Freeview channels with content on-demand via the internet, giving you access to several popular UK catch-up apps.
It requires a broadband connection and a compatible Freeview Play device, such as the Manhattan T3-R or the newly released Humax Aura.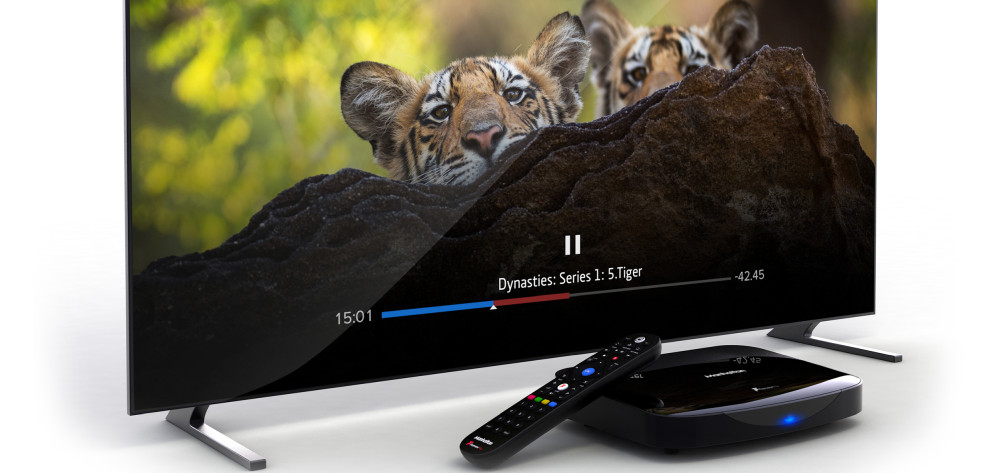 As a streaming service, Freeview Play relies on broadband instead of over-the-air transmissions.
With many in the UK becoming used to streaming services like Netflix and Amazon Prime Video, and with aerial transmissions not reaching every house, Freeview Play could eventually become the future of Freeview.
In fact, in a consultation published by Digital UK last month, they are proposing to turn some Freeview channels into streaming channels automatically, in cases where aerial reception is lacking.
This, in turn, would change the way Freeview is delivered fundamentally – which may be one of the reasons for Arqiva's departure.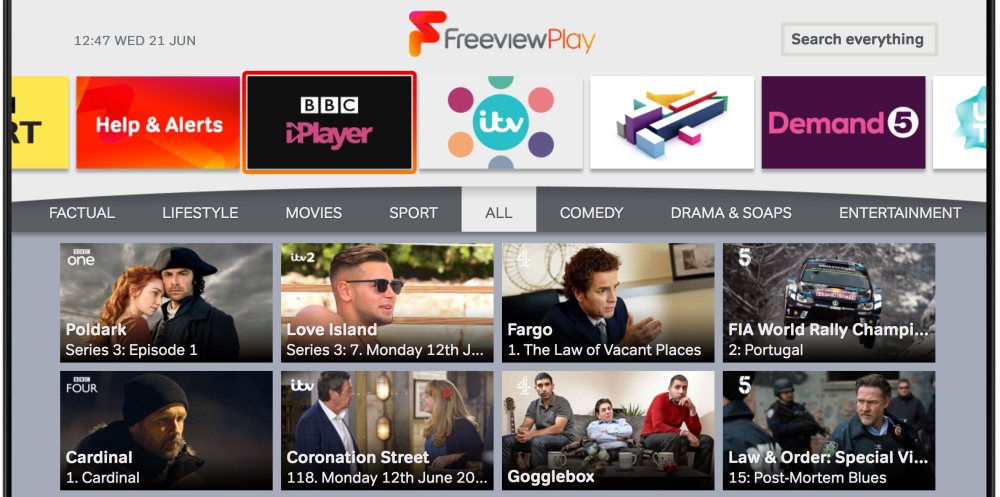 "We are proud of the role we have played in making Freeview such a successful platform", said Shuja Khan, Chief Commercial Officer of Arqiva, "Serving the needs of around 18m TV households on a daily basis."
"Freeview's delivery of free-to-air, universal and high-quality content must continue, with the emphasis on universal.
"While we have stepped down as shareholder, we believe in the platform's future and will continue to deliver and invest in the infrastructure and related services required to provide a wide and growing range of services to our media customers."