Discovery+, the streaming subscription service that focuses on lifestyle and nature, is finally expanding its device support this week with two new apps – for the Amazon Fire TV sticks, and certain Samsung Smart TV models. The launch also brings with it a new limited-time offer (see ahead).
Discovery+, which launched late last year, replaced Discovery's Dplay streaming service (which was totally free), with a combined offering of both free and "premium" channels.
At launch, Sky Q customers were among the few who could watch Discovery+ on their tellies, since the only other TV support was via Chromecast. It was also, however, available on PCs (via the browsers) and mobile phones.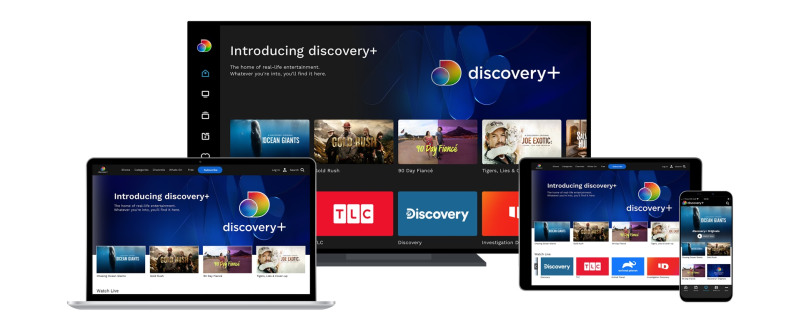 Today, however, two new apps have been announced:
On Samsung Smart TVs (2017 and newer models), the Discovery+ app will come pre-installed as a priority app. Otherwise, on supported models, you can also find the app in the regular Samsung app store.
On the Amazon Fire TV streaming devices, the Discovery+ app can be installed through the Amazon App Store, or by telling your voice remote "Alexa, open discovery+".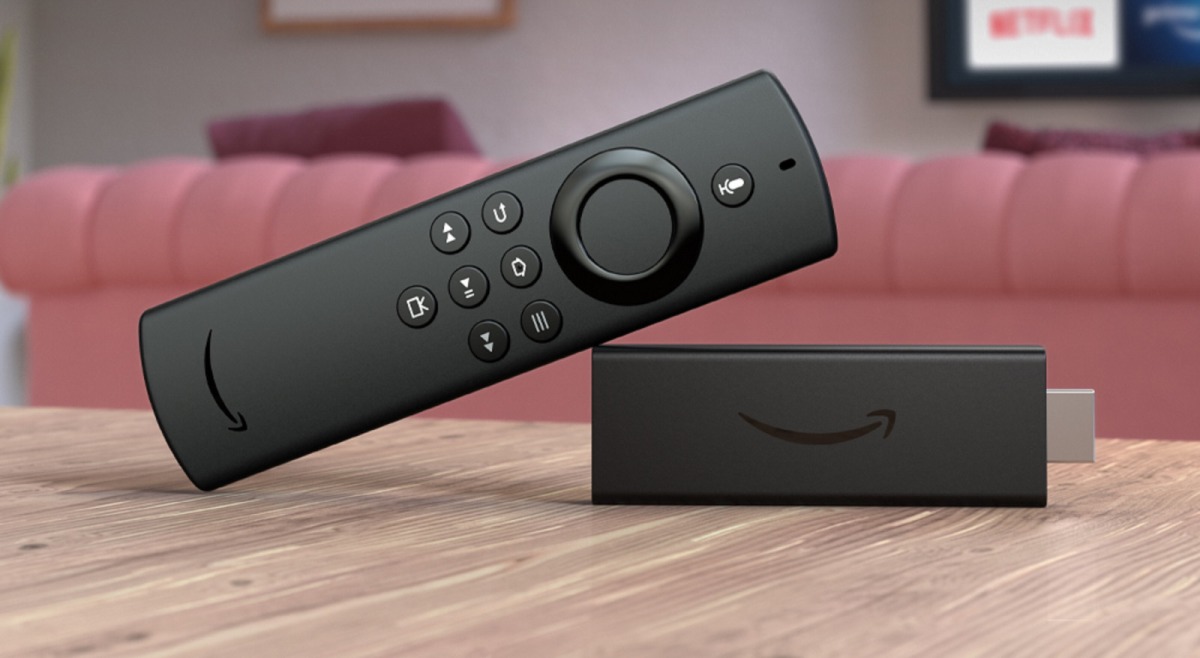 Discovery is saying that a Roku app will also become available later in the year.
To accompany the launch, Discovery has also announced a new offer where you can get the premium "Entertainment Pass" for just £1 for the first month.
The offer is only available until February 28, and after your first month, the subscription will renew at the regular £4.99/month cost.
What Can I Watch On Discovery Plus?
Discovery+ is divided into a free tier, and the subscription-only tier. The free tier currently includes content from these channels:
Quest
Really
Quest Red
HGTV
Food Network
DMAX
It's worth noting that these channels are also available for free on Freeview, but Discovery+ lets you watch some of the programmes on-demand, and not just the live channels.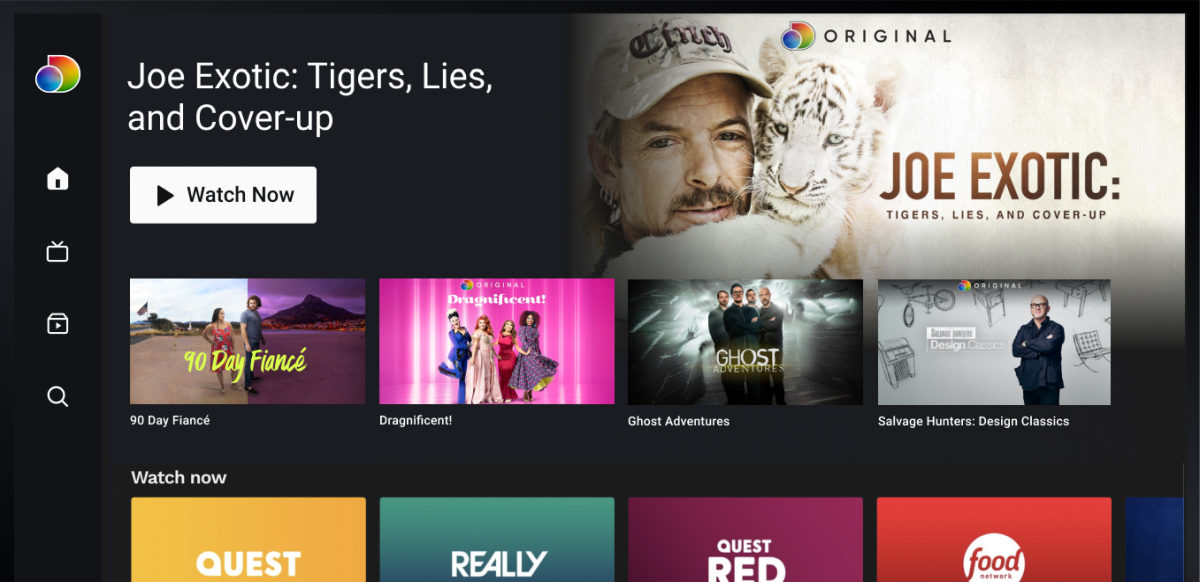 The paid tier, called "Entertainment Pass", normally costs £4.99/month, or £49.99 for 12 months. New users can get a free 7-days trial, and as mentioned, at the moment you can get the first month for £1 (or €1 in Ireland).
Some of the premium channels, which are available live and on-demand (with a 30-days catch-up window) on the paid tier, are:
Discovery Channel
TLC
Animal Planet
ID
Discovery Science
Discovery Turbo
Discovery History
According to Discovery+, the service now features the second largest library for unscripted content in the UK, with more than 1,000 hours of exclusive originals in its first year.
Some of Discovery Plus' UK-led commissions have been Children of the Cult, What Killed Maradona?, Three Men Four Wheels, Rachel Khoo's Chocolate and more.
Later in the year Discovery is also planning to bring Eurosport into the Discovery+ fold, with premium and locally-relevant multi-sport offerings, including the Olympic Games Tokyo 2021 and Beijing 2022.