December and its festive days are almost here, and with it – some exciting content from NOW TV. From highly-anticipated shows like Raised by Wolves and Tin Star: Liverpool (which was pushed from November), to award-winning movies and Premier League matches.
NOW TV is Sky's no-contract streaming service – a cheap TV platform that gives you flexible packages ("passes") of content that can be watched on a variety of streaming devices.
The passes include the Entertainment Pass for TV shows, the Sky Cinema Pass for movies, the Kids Pass and the Sky Sports Pass. (See our full NOW TV review here).
If you want to check things out, you can get a free 7-days trial to all the passes (except the Sports one).
So now – here's the content that's coming this December…
TV Programmes Coming To NOW TV In December
Raised by Wolves (Season 1)
A new, intriguing HBO Max series from Ridley Scott: Two androids are tasked with raising human children on a mysterious virgin planet.
As the burgeoning colony of humans threatens to be torn apart by religious differences, the androids learn that controlling the beliefs of humans is a treacherous and difficult task.
All ten episodes will be available to stream, from December 10.
Tin Star: Liverpool (Season 3)
Tim Roth, Genevieve O'Reilly and Abigail Lawrie reprise their roles as the Worth family in the third and final chapter of the epic thriller, Tin Star. (It was originally supposed to air in November, but was pushed back to December).
As Jack Worth's past finally catches up with him, they must return to Liverpool to confront their menacing past and finish their story of revenge.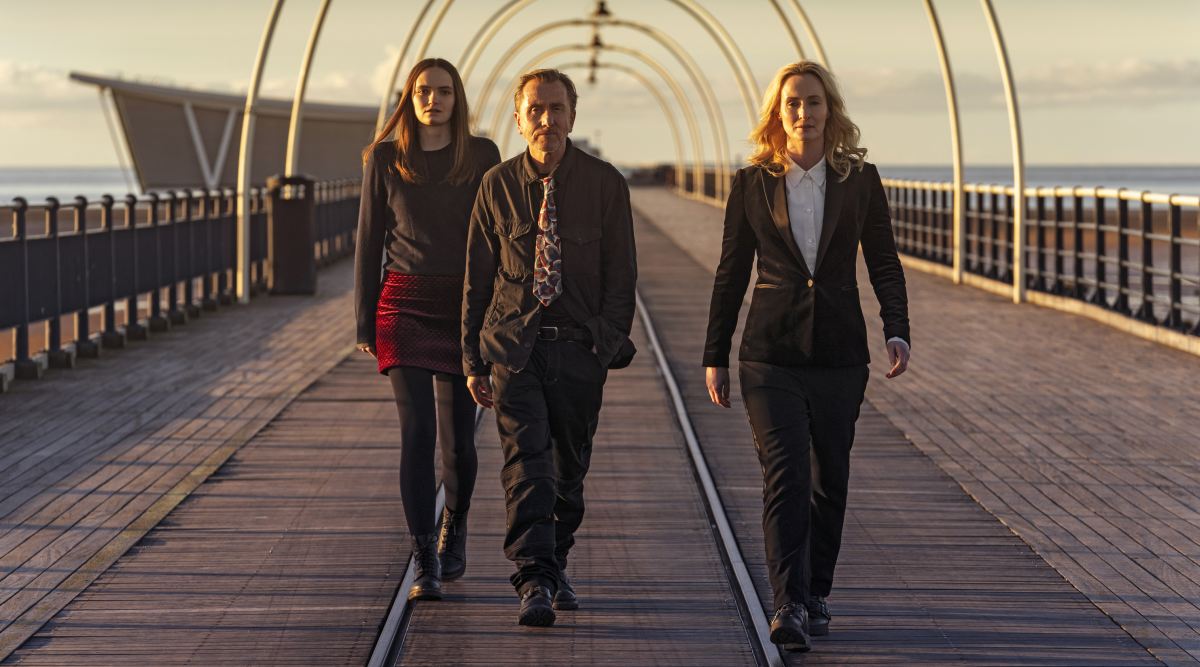 All episodes will be available to stream from December 10 (With Season 1-2 also available to stream).
Micky Flanagan: Peeping Behind the Curtain
An extraordinary backstage pass to comedian Micky Flanagan's sell-out "An Another Fing" tour.
From early raw material of him performing at East End pubs, to the O2 stadium tour, this film reveals the man behind the laughter and invites the audience into the rarely seen world of a master comic at work.
Streaming from December 18.
Moonbase 8 (Season 1)
Join eager astronauts Skip, Rook and their leader Cap as they attempt to qualify for their first lunar mission.
John C. Reilly, Fred Armisen and Tim Heidecker star in this comedy series from Showtime.
All episodes will be available to stream from December 21.
Magnum P.I. (Season 3)
With keys to a vintage Ferrari in one hand and aviators in the other, Hawaii-based private investigator Thomas Magnum returns in this high-octane reboot, starring Jay Hernandez.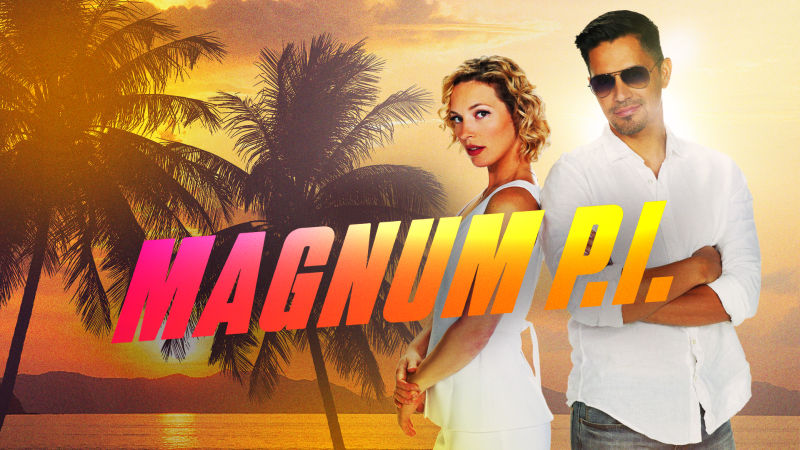 New episodes will stream weekly, starting December 27 (Seasons 1-2 are also available to stream).
Modern Family (Full series)
It's won countless awards and has been running for ten series. Join the freaky, funny and frantic lives of the Dunphy-Pritchett-Tuckers in this hugely popular US comedy.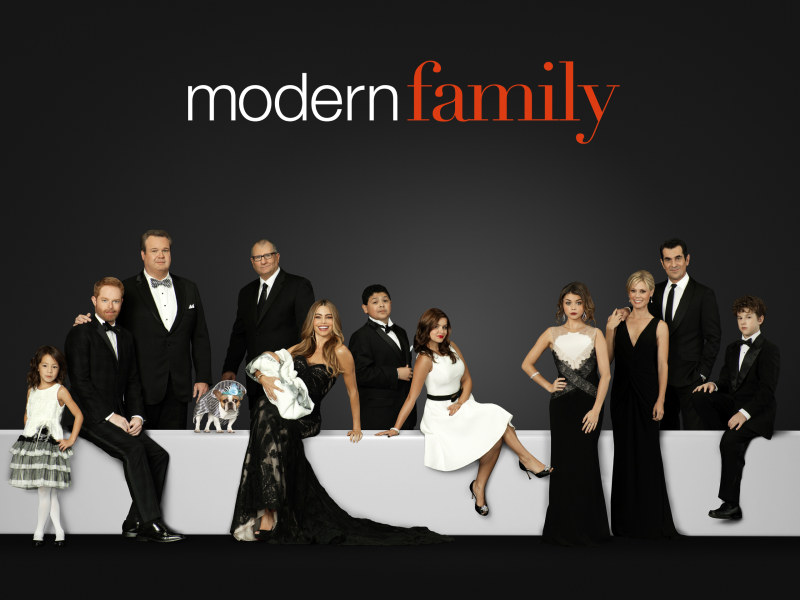 The full box-set will be available to stream from December 28.
Movies Coming To NOW TV In December
Dolittle (December 4)
Robert Downey Jr. is Doctor Dolittle – the animal-conversing physician who is drawn into a mission to save the Queens' life.
Emma Thompson, Rami Malek and Tom Holland are among the animal voices.
Emma (December 5)
An adaptation of Jane Austen's classic novel about the handsome, clever and rich Emma Woodhouse, who interferes in the romantic affairs of her friends.
Little Women (December 11)
Greta Gerwig's 2019 adaptation of Louisa May Alcott's classic drama about the March sisters' coming-of-age in the aftermath of the American Civil War.
Starring Saoirse Ronan, Florence Pugh, and Emma Watson.
Sonic The Hedgehog (December 18)
Sonic the Hedgehog comes to Earth and enlists the help of a local sheriff to evade government officials.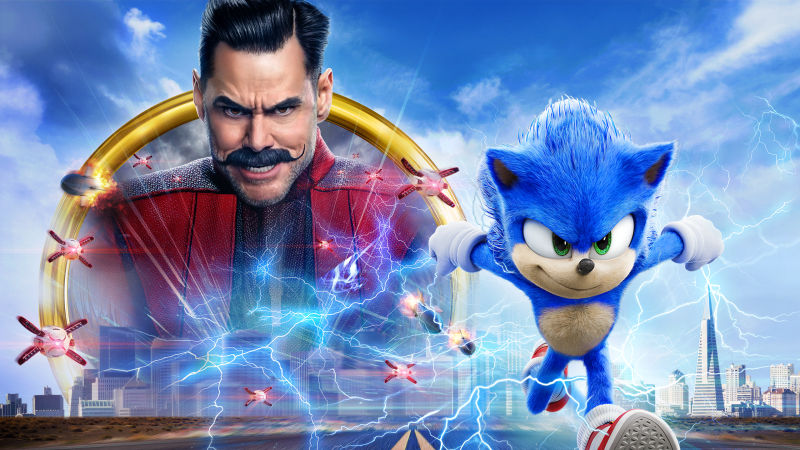 Based on the popular video game series, and starring Jim Carrey and James Marsden.
Trolls World Tour (December 25)
Poppy (Anna Kendrick) and Branch (Justin Timberlake) discover that they are one of six different Troll tribes devoted to six different kinds of music.
Their world is about to get a lot bigger and a whole lot louder, in this animated sequel to 2016's Trolls.
Cats (December 26)
Judi Dench, James Corden and Idris Elba star in this now infamous adaptation of Andrew Lloyd Webber's hit musical.
A tribe of cats must decide who will ascend to the Heaviside Layer.
Coming To NOW TV Sports Pass in December
Festive Football
Join Sky Sports for the best football this Christmas, with coverage of all the biggest games across the Premier League, The EFL and the Scottish Premier League over the festive season.
US Women's Open (Starting December 10)
The oldest of the LPGA Tour's five major championships takes place this December as we head to Houston, Texas for the US Women's Open.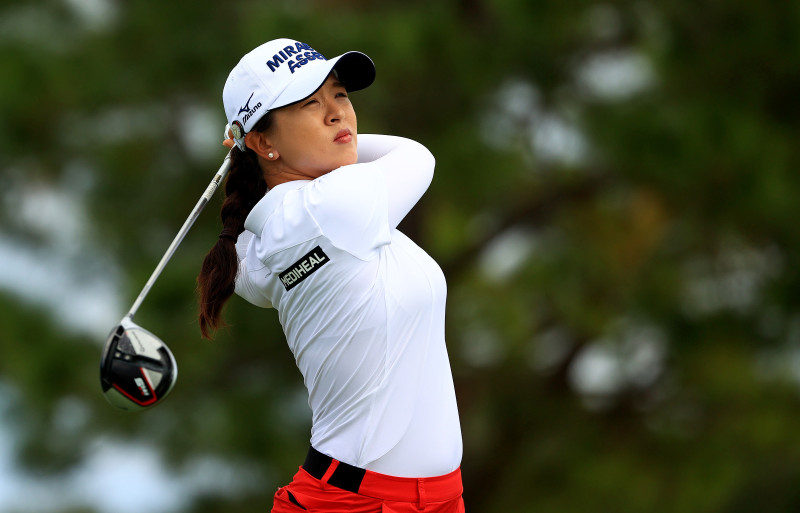 Jeong-eun Lee of South Korea will be defending her title after a strong-6-win last year.
World Darts Championship (Starting December 15)
It's not Christmas without darts and Sky Sports will be at Alexandra Palace covering the PDC World Darts Championship once again as Peter Wright looks to defend his championship after defeating Michael Van Gerwen last January.
Carabao Cup Quarter Finals (Starting December 22)
The last eight remaining teams face off in the Quarter Finals of the Carbao Cup.
Arsenal's reward for narrowly beating Premiership champions Liverpool in a 5-4 penalty shootout was to draw reigning cup holders Manchester City, who are looking for their fourth successive cup win.