Disney+, the streaming service from Disney that launched in the UK back in March, is already a treasure trove of content. But this May, subscribers are going to get more of the stuff they love – from Star Wars (including, apparently, Star Wars XI!), to more animated programmes, to more peeks behind the scenes of Disney.
Disney+ (see our full review), which can be streamed on a multitude of streaming devices, includes more than 800 films and TV shows, from the worlds of Disney, Marvel, Pixar, Star Wars and National Geographic. In the UK, it costs £5.99/month or £59.99 for a full year, but you can also get a Free 7-days trial.
New episodes of running programmes are added to Disney+ in the UK every Friday morning, but every month new productions are added as well – from TV programmes to films.
While the list might change throughout the month with new surprise additions, here are the current highlights for May:
May 1 – The Mandalorian Finale
Watching Disney+'s excellent Star Wars programme, The Mandalorian, week-by-week wasn't easy (especially since it finished airing in the US months ago). But if you stuck with it, you'll get the explosive Season 1 finale (Episode 8) on May 1.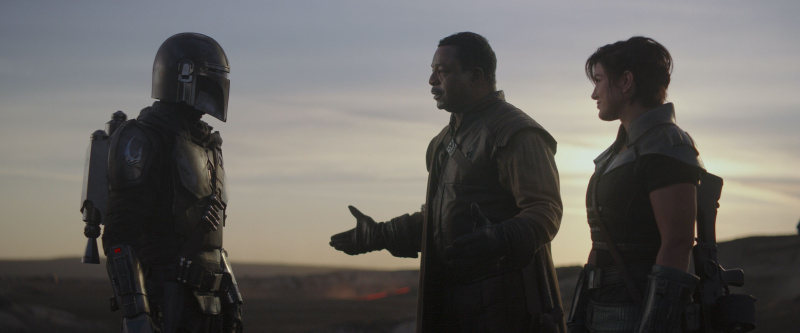 The episode, titled "Redemption", sees Mando coming face to face with "an unexpected enemy" – and that's all I'm going to say, to avoid any spoilers. And if you're left with a Mando-sized hole when the episode is done – don't worry – Season 2 is coming later this year.
May 1 also brings with it the penultimate episode of Star Wars: Clone Wars, titled "Shattered."
May 1 – Prop Culture (New Series)
A brand new behind-the-scenes series, where film historian and prop collector Dan Lanigan reunites iconic Disney movie props with the filmmakers, actors, and crew who created and used them in some of Disney's most beloved films.
Throughout this journey, Dan will recover lost artifacts, visit private collections, and help restore pieces from the Walt Disney Archives to their original glory.
Among the films featured this season are Pirates of the Caribbean: The Curse of the Black Pearl, Mary Poppins, The Muppet Movie, Tron and Who Framed Roger Rabbit?
There are 8 episodes – and ALL of them will be available to stream on May 1.
May 4th – It's Star Wars Day!
May 4th is traditionally known the world over as Star Wars day (as in, May The 4th (Force) Be With You). As such, Disney+, which is the new streaming home of Star Wars, will be celebrating this day.
First and foremost, the biggest news…
Star Wars XI: The Rise of Skywalker
Less than six months after its theatrical release, the last film in the Skywalker saga is coming to Disney+. (The original streaming release date was later in the year, but was brought forward due to the lockdown).
Directed by J.J. Abrams (who also directed Star Wars: The Force Awakens), The Rise of Skywalker sees the rebels, along with Rey, Finn and Poe, fight none other than the evil Emperor Palpatine, who somehow did not die at the hands of Darth Vader…
Interestingly, there's no official confirmation from Disney+ yet about the film's Disney+ release on May 4. Disney have now confirmed to us that Rise of Skywalker will indeed arrive on Disney+ on May 4th, two months before its original planned release date.
A dedicated Rise of Skywalker page appeared on the service this week – and it also mentions May 4 as the UK release date: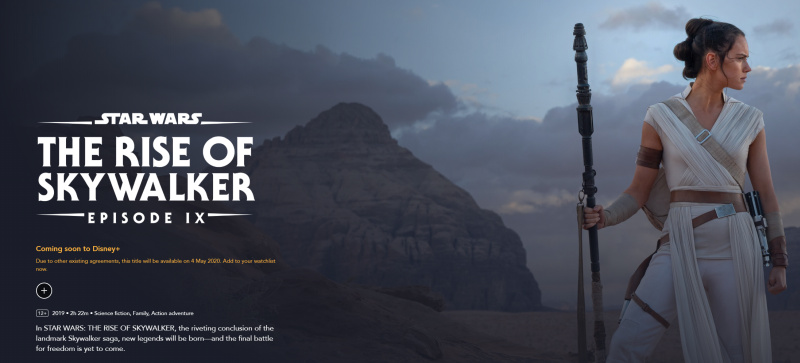 Disney Gallery: The Mandalorian
Following The Mandalorian's finale, by May 4th you will be gunning for more – so Disney+ is giving you an extended behind the scenes look at how the series was made.
Disney Gallery: Star Wars: The Mandalorian is an eight-episode documentary series that pulls back the curtain on The Mandalorian.
Each chapter explores a different facet of the show through interviews, never-before-seen footage, and roundtable conversations hosted by Jon Favreau (who created and wrote the series).
New episodes will be released every Friday (starting May 4th).
Star Wars: The Clone Wars Finale
It's another bittersweet moment for Star Wars fans, as May 4th will bring with it to Disney+ Episode 712 – the last ever – of Clone Wars, the award-winning Star Wars animated prequel series.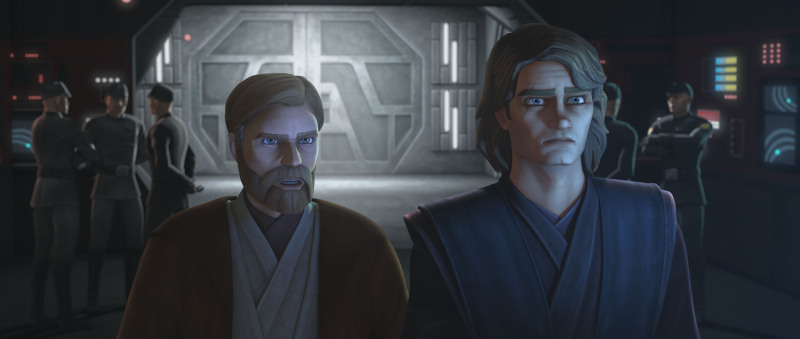 Titled Victory and Death, the episode sees Ahsoka and Rex using their wit and skills to survive the turbulent end of the Clone Wars.
May 15 – It's A Dog's Life
The iconic voice of Goofy and Pluto for more than 30 years, Disney Legend Bill Farmer steps out from behind the microphone to meet his own favourite characters — dogs!
Join Bill as he crosses the country over 10 episodes, meeting dogs doing all kinds of incredible jobs that make our lives better. New episodes will stream every Friday.
May 22 – High School Musical: The Musical: The Series Finale
The 10-episode series which continued the successful High School Musical franchise is coming to an end with a song-filled episode.
May 22 – The Big Fib
Ever thought you could spot a fib better than a kid? Find out on The Big Fib. A new Disney+ game show, hosted by Yvette Nicole Brown and featuring Rhys Darby as her robot sidekick, C.L.I.V.E.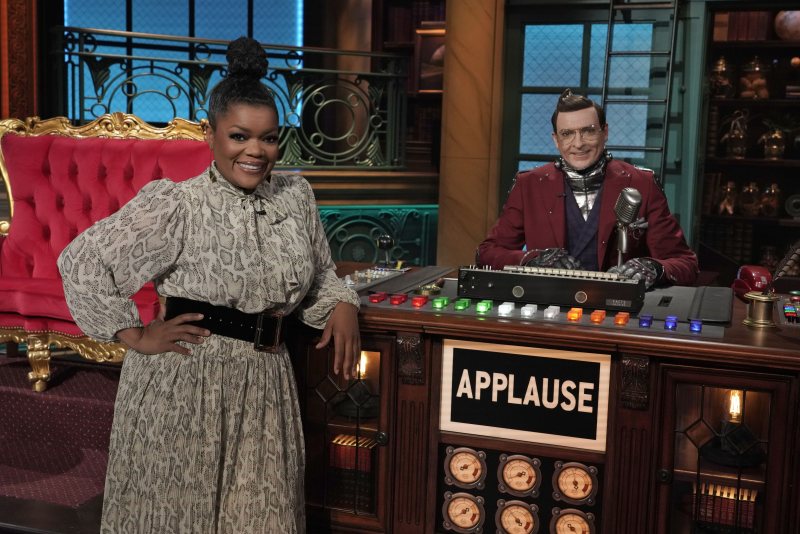 In each episode of this comedy game show, a kid starts by playing a warm-up round where a silly liar and an authentic expert share fabulous fibs and fun facts.
Starring up and coming comedic talent, this round is played for laughs as well as always having a nugget of real information about the topic be it ice-cream, tree-climbing or toy design. Next our kid contestant plays the main round where they question an expert who's paired with a really good liar on the same topic. It's up to our kid to find the fibber.
Season 1 consists of 15 episodes, with a new episode coming every Friday.