The summer is almost over, but worry not – you'll have plenty to do at home, with several new and returning shows on BritBox: from Series 2 of the brand new Spitting Image, to classic sitcoms like The New Statesman, and even a range of productions from The Royal Opera and The Royal Ballet.
BritBox UK (don't confuse it with the US version) is a streaming subscription service owned by ITV and the BBC. It curates British TV programmes and classic films from ITV, BBC, Channel 5 and Channel 4.
The subscription normally costs £5.99/month or £59.99/year, and you can usually get a free trial (See my review of BritBox UK here).
You can subscribe directly or through the website or as an Amazon Prime Video channel.
As always, some content may be added later in the month, but these are the main highlights for the month of September 2021:
September 2
A Suitable Boy (Miniseries, 2020)
Romantic drama series starring Tanya Maniktala and Ishaan Khattar.
A vast, panoramic tale charting the fortunes of four large families and exploring India and its rich and varied culture at a crucial point in its history.
Soldier Soldier (Seasons 1-2, 1991-1992)
Drama series following the life of the officers and men of the King's Own Fusiliers regiment, during their home lives, training exercises and battles.
Starring Robson Green and Jerome Flynn.
Centre Stage Theatre Collection – Additions
Adam: Le Corsaire
Hailed by Le Figaro as 'simply magnificent: a miracle in two acts', Kader Belarbi's new production of Le Corsaire is a bold reinvention of a 19th-century classic.
Delibes: Coppélia
A classic returns to the Royal Ballet repertory with Ninette de Valois' charming and funny Coppélia – a story of love, mischief and mechanical dolls, starring Marianela Nuñez and Vadim Muntagirov.
Essential Royal Ballet (2019)
Extracts from Giselle, La bayadère, Don Quixote, Swan lake, The nutcracker, Symphonic variations, La fille mal gardée, The dream and Romeo and Juliet.
Lanchbery: Tales of Beatrix Potter (2007)
Created by Frederick Ashton for a film in 1971, Tales of Beatrix Potter brings alive, with rich characterisation and invention, the famous images and stories of Beatrix Potter.
Mozart: Le Nozze di Figaro (2012)
David McVicar's spellbinding production of Le nozze di Figaro is set in 1830s post-revolution France, where the inexorable unravelling of an old order has produced acute feelings of loss.
Puccini: La bohème (2017)
John Copley's enduring production of one of the most famously melodious and popular of all operas is a classic of the Royal Opera repertory.
Shakespeare: King John (2019)
A mad world of mad kings: teetering on the brink of disaster Richard the Lionheart is dead. His brother John is King of England.
Verdi: La traviata (2014)
Soprano Ermonela Jaho stars as Violetta Valéry, with Charles Castronovo as her lover Alfredo and Plácido Domingo as Alfredo's stern father Giorgio Germont, in The Royal Opera's much-loved production of Verdi's La traviata.
Victoria (2019)
Passion, tragedy, fierce devotion. Queen Victoria's diaries revealed a life so fascinating that her daughter Beatrice tried to rewrite history.
Mozart: Così fan tutte (2006)
The school for lovers, Mozart's alternative title for 'Così fan tutte', is given a playful, theatrical treatment by German director Jan Philipp Gloger, who set this new production for The Royal Opera in a theatre.
Strauss: Der Rosenkavalier (2014)
Richard Strauss's most popular opera mixes comedy and philosophy with farce and romance.
Janáček: The Cunning Little Vixen (2012)
The tale of a quick-witted fox and her escape from confinement for a life in the forest that is by turns joyful and violent.
September 9
The Goodies (Seasons 3-4) + Kitten Kong (1973-1974)
The adventures of a crazy trio whose motto is "we do anything, anytime, anywhere." Archaic comedy show starring Bill Oddie, Graeme Garden and Tim Brooke-Taylor.
Marvellous (2014)
Television film following the life of Neil Baldwin, a man who has shrugged off his perceived limitations to live an incredible life.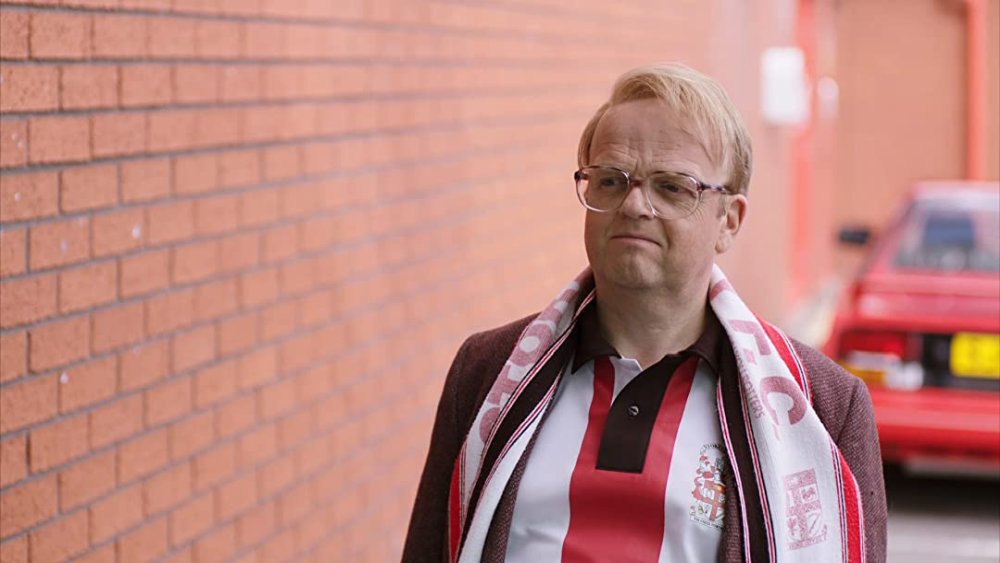 Starring Toby Jones, Gemma Jones and Tony Curran.
From There to Here (Miniseries, 2014)
A family saga that begins in Manchester in the summer of 1996, on the day when an IRA bomb exploded in the city centre.
Starring Philip Glenister, Steven Mackintosh and Saskia Reeves.
The Mill (2013-2014)
Period television drama series based on real-life stories, combined with fictional characters and events, following the lives of textile mill workers at Quarry Bank Mill in Cheshire, England.
Starring Kerrie Hayes and Ciaran Griffiths.
September 11
Spitting Image (New episodes)
Series 2 of the brand new reboot of the classic satirical series, exclusive to BritBox.
A next-generation of satirical writers and voice artists were assembled to drive a new wave of 'public service satire'. In keeping with the 80s and 90s, scripts are written and new puppets will be made close to delivery to ensure each week's episode is as topical as possible.
Puppets for series two will include Joe Biden, Boris Johnson, Prince Andrew, Vladimir Putin, Harry & Meghan, Beyoncé, Angela Merkel, Dwayne Johnson, Ed Sheeran, Jürgen Klopp, Elon Musk, Adele, Covid-19, James Corden, Emmanuel Macron, Mark Zuckerberg, Donald Trump and more.
September 16
Semi-Detached (2019-2020)
Real-time sitcom following the hapless Stuart (Lee Mack) struggling between his new family and ex-wife, who lives across the road.
The Boy With The Topknot (2017)
A one-off feature-length drama based on the critically acclaimed memoirs of British journalist Sathnam Sanghera.
A touching, humorous and emotional rites-of-passage story. Starring Sacha Dhawan and Joanna Vanderham.
The Diana Interview: Truth Behind The Scandal
The documentary team whose original film led to the setting up of the BBC Diana scandal inquiry return with an exclusive inside look at the latest explosive revelations.
September 17
Feature Films Collection:
45 Years (2015)
As a woman plans to celebrate her 45th wedding anniversary, her husband gets troubling news that reawakens hidden memories.
Starring Charlotte Rampling, Tom Courtenay, Geraldine James and Dolly Wells.
Frank (2014)
A young musician joins a band led by 'Frank', who wears a giant fake head. As they prepare their first album, their personal issues start to cause tension. Starring Domhnall Gleeson, Michael Fassbender and Maggie Gyllenhaal.
Orlando (1992)
Inspired by Virginia Woolf's classic novel; a 17th-century nobleman inherits his parents' house thanks to the queen, but in exchange the queen makes him promise never to change and grow old.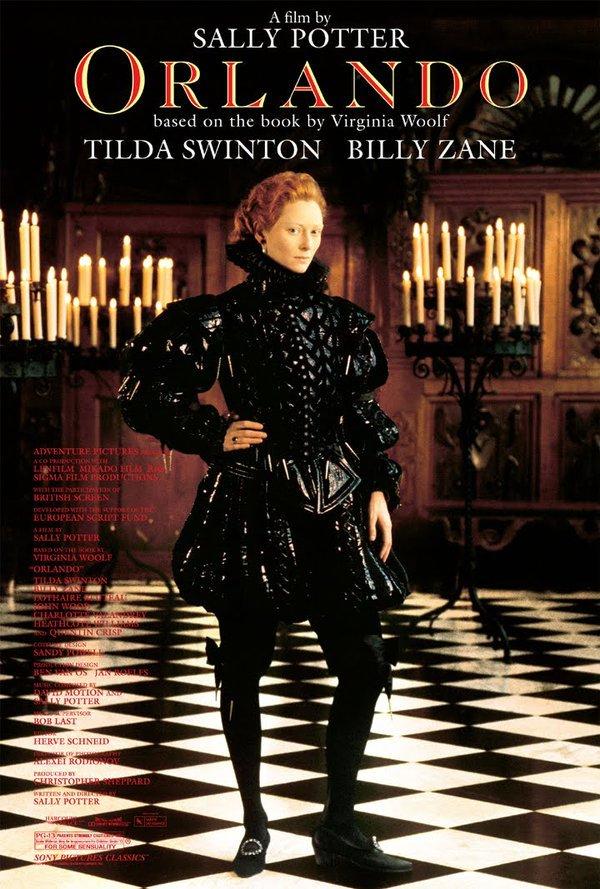 Starring Tilda Swinton, Quentin Crisp, Billy Zane, Jimmy Somerville, John Bott.
The Selfish Giant (2013)
Gritty drama loosely based on Oscar Wilde's story of the same name. Two teenage boys in an impoverished northern town start working for the local scrap dealer to make money.
Starring Steve Evets, Ralph Ineson and Siobhan Finneran.
360 (2011)
A stylish collection of tales about love, loss and deception between people in different cities and countries.Starring Rachel Weisz, Anthony Hopkins and Jude Law.
Archipelago (2010)
A dysfunctional family holidays in the Isles of Scilly before the son goes to volunteer in Africa. Gradually, fractures within the family surface.
Starring Tom Hiddleston, Kate Fahy and Amy Lloyd.
Deep Blue Sea (2011)
Based on a play by Terence Rattigan. The young wife of a judge embarks on a passionate affair with a pilot and finds her life turned upside down.
Starring Rachel Weisz and Tom Hiddleston.
One For The Road (2003)
Dark comedy about four drunk drivers who meet at a rehab clinic they've been forced to attend.
Starring Hywel Bennett, Rupert Proctor, Greg Chisolm and Mark Davenport.
Shadey (1985)
Dark comedy about a car mechanic with psychic powers who attempts to finance his sex change by helping with military research.
Starring Billie Whitelaw, Katherine Helmond, Patrick Macnee and Antony Sher.
September 23
The New Statesman (Seasons 1-4, 1987-1994)
The ultra-right-wing Alan B'Stard (Rik Mayall), the most selfish, greedy, dishonest, sadistic and sociopathic Conservative MP of them all, plots to achieve his megalomaniacal ambitions, in this classic British sitcom.
Place of Execution (2008)
A young girl mysteriously vanishes from her English village home. 45 years later, a journalist's attempts to make a documentary on the case threaten to shatter the lives of all involved.
Miniseries starring Lee Ingleby, Emma Cunniffe and Philip Jackson.
September 30
In My Skin (2018)
Darkly comic coming-of-age series following 16 year old Bethan (Gabrielle Creevy) as she deals with the anxieties and insecurities of teenage life, along with the stark reality of a home life that is far removed from what she projects to her friends.
Cuffs (2015)
Fast-paced police drama following a team as they deal with the challenges of front-line policing.
Starring Amanda Abbington, Jacob Ifan and Ashley Walters.