BritBox keeps getting bigger every month, and fans of British TV are going to get several interesting additions in May – from romance to comedy to feel-good favourites. Plus, a collection of classic kids TV, from The Worst Witch to Thunderbirds.
And while BritBox usually focuses on older programmes, this month also sees a few fresh additions, such as Julian Fellowes' Belgravia, ITV's Quiz and the sitcom Kate & Koji.
BritBox UK is a subscription service from ITV and the BBC, that brings a variety of past and current British TV programmes, as well as classic British films, and more than 600 episodes of classic Doctor Who. In April, programmes from Channel 4 were finally added to BritBox as well.
The service normally costs £5.99/month, and you can get a 30-days free trial. See our complete BritBox UK review here.
Some content might be added later in the month, but here are the planned highlights:
May 7
To Walk Invisible
A 2016 BBC drama, Starring Finn Atkins, Charlie Murphy, Chloe Pirrie and Jonathan Pryce, written and directed by Sally Wainwright.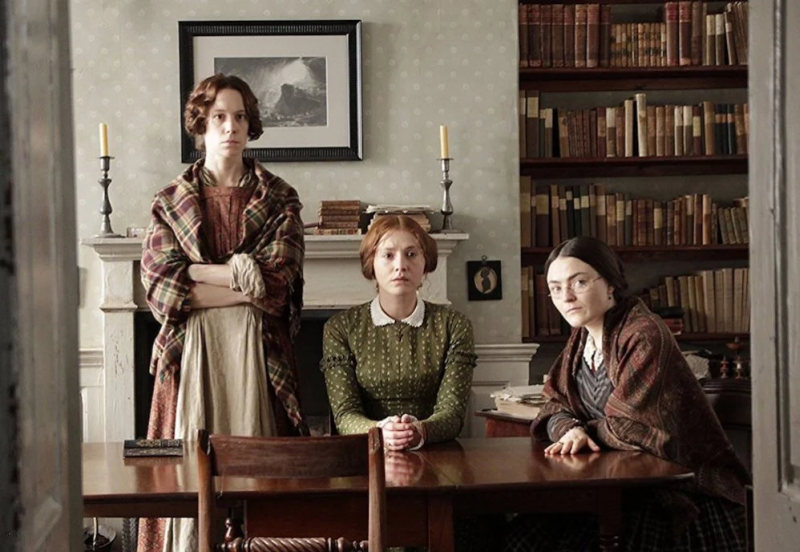 Charlotte, Emily and Anne Bronte face a bleak future, with their father half-blind and troubled brother Branwell in decline. As their situation worsens, Charlotte sees that writing could offer a way out. This is the story of the sisters' great novels and their extraordinary battle for recognition.
A Fine Romance (Series 1-4)
The classic sitcom that aired on ITV and LTW from 1981 to 1984.
A Fine Romance stars Dame Judi Dench and the late Sir Michael Williams – who were married in real life at the time of filming – as two mismatched, middle-aged singletons who find love against the odds.
Tracey Ullman Show: Tracey Breaks The News
A set of TV specials (7 episodes in total) from 2017.
Tracey Ullman offers her unique take on current events and tackles topical stories, featuring impressions of politicians and celebrities such as Jeremy Corbyn, Angela Merkel, and many more.
Classic Kids TV
Just in time for the May bank holiday weekend, turn back time to enjoy the first seasons of The Worst Witch (1998), Press Gang (1989), and Children's Ward (1989).
Plus, the pilot episodes of Puddle Lane (1985), Murphy's Mob (1982), Jungle Run (1999), Tots TV (1993), Wizadora (1991), Wolves, Witches and Giants (1995), and Woof! (1989) will also be made available.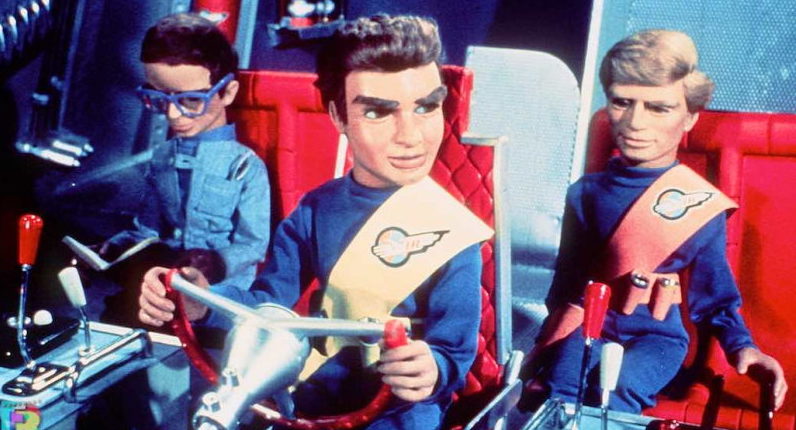 Last, but not least, a Gerry Anderson collection will be launched including ten of the best episodes of Thunderbirds (1965) alongside the documentary All About Thunderbirds (2008). The pilot episodes of Captain Scarlet (1967), Joe 90 (1968) and Stingray (1964) will also feature.
May 15
Quiz (Series 1)
A fresh drama that aired recently on ITV, and is based on a true story, Quiz stars Matthew Macfadyen and Michael Sheen.
When seemingly hopeless contestant Charles Ingram returns for his second night in the hot seat on Who Wants To Be A Millionaire, he is a brand new man with a brand new strategy.
With the audience on the edge of their seats, Charles dithers and about-turns up the question ladder while an increasingly suspicious production team launch an investigation that will lead them to an incriminating pattern of coughs in the studio audience.
May 18
Kate & Koji (Series 1)
An ITV sitcom that aired last March, Starring Brenda Blethyn and Jimmy Akingbola.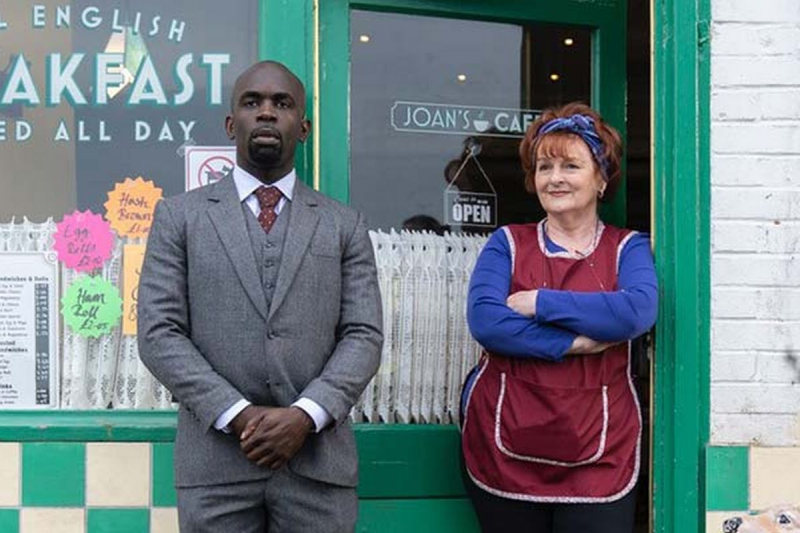 Kate & Koji centres around a working-class woman who runs an old-fashioned café in a seaside town and who develops a strong, if sometimes volatile, friendship with an asylum-seeking African doctor.
May 20
Belgravia (Series 1)
A historical drama from Julian Fellowes, the creator of Downton Abbey, it aired very recently on ITV. Starring Tamsin Greig, Philip Glenister, Alice Eve, Tom Wilkinson and Harriet Walter.
Belgravia is a story of secrets and dishonour amongst the upper echelon of London society. The Battle of Waterloo sets in motion a series of events that will have consequences for decades to come.
The Good Karma Hospital (Series 3)
An ITV medical drama Starring Amanda Redman, Amrita Acharia, James Floyd and Neil Morrissey.
The Good Karma Hospital series three finds the tropical Indian hospital busy as ever, with several big new arrivals causing a stir.
May 21
King Charles III
A 2017 TV drama that's based on a play by the same name, and presents a fictional future. Starring Tim Pigott-Smith, Oliver Chris, Richard Goulding, Charlotte Riley and Margot Leicester.
Prince Charles has waited his entire life to ascend to the British throne. But after the Queen's death, he immediately finds himself wrestling his conscience over a bill to sign into law.
His hesitation detonates a constitutional and political crisis, and his family start to worry, with William and Kate becoming aware his actions may threaten their future. Meanwhile, an unhappy and frustrated Prince Harry starts a relationship with a 'commoner', just at the moment that the press is looking for a way to attack.
The Hunt
A 2015 documentary series produced by the team that created BBC's Planet Earth, The Hunt explores the relationship between predators and their prey.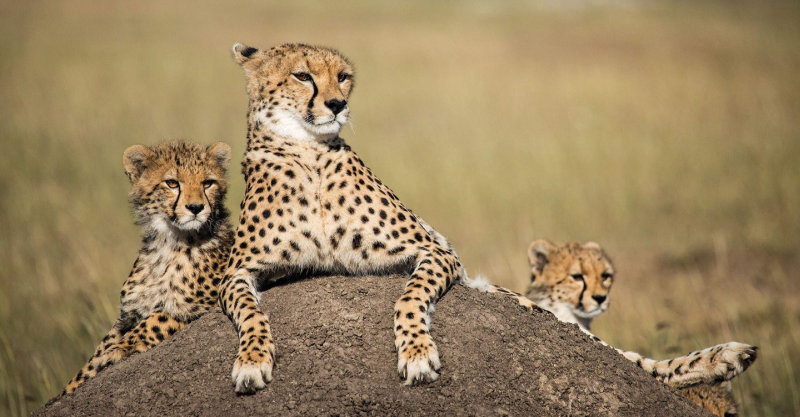 Sir David Attenborough narrates this documentary while the cameras follow the animals in their natural habitats. With a specific focus on strategy, the hunters are examined in detail – from their use of the environment to their sharp instincts and physical prowess.
May 23
Our Queen at War
This new ITV documentary explores how the Queen – yet to be crowned Britain's monarch – was shaped by the events of the Second World War.
Drawing on interviews with a childhood friend, people who shared her experiences, and royal experts, this programme looks at how what she called, 'The terrible and glorious years of World War Two,' transformed a teenage princess into the country's longest-reigning monarch.
Marking 75 years since the end of the war, the programme chronicles how from meeting the man she would later marry at the age of just 13, to the demands of making a radio broadcast to the Empire, to experiencing the terror of a V-1 bomb, Princess Elizabeth had to grow up fast.
May 28
Death in Paradise Season 8
The popular BBC series returns with series 8, which aired last year (Series 9 finished airing a couple of months ago).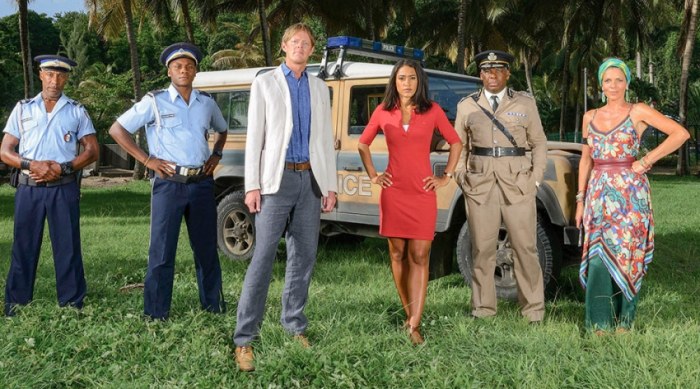 DI Jack Mooney and his team solve a host of baffling murders on the beautiful Caribbean island of Saint Marie. Starring Ardal O'Hanlon, Josephine Jobert, Tobi Bakare, Don Warrington and Shyko Amos.