A varied collection of British stuff is coming to BritBox in June: From comedy to drama, reality TV and even filmed music performances.
If you need a quick refresher, BritBox UK is a subscription service from ITV and the BBC, that brings a variety of past and current British TV programmes, as well as classic British films, and more than 600 episodes of classic Doctor Who.
The service normally costs £5.99/month, and you can get a 30-days free trial. See our full BritBox UK review here.
Some content might be added later in the month, but here are the planned highlights for the month of June 2020:
June 4
Reality TV Collection
As we reported earlier this week, BritBox will be adding hundreds of hours of British Reality TV programmes on this day – from Made in Chelsea to all 25 seasons of The Only Way is Essex, and more.
June 10
Van Der Valk
A "reimagining" of the classic series which ran from 1972-1992, Van Der Valk follows a Dutch detective as he takes on criminal cases in Amsterdam using insightful human observation and his natural street smarts.
This reboot, which runs across three 90-minute episodes, was first broadcast on ITV last April, and it stars Marc Warren.
June 11
Don't Forget The Driver
Set in Bognor Regis, Don't Forget the Driver is a comedy/ drama series that follows a group of people struggling with their place in the world and their own sense of identity.
It reveals how, in one single moment, even in the most ordinary of lives, an accidental encounter can change the course of everything.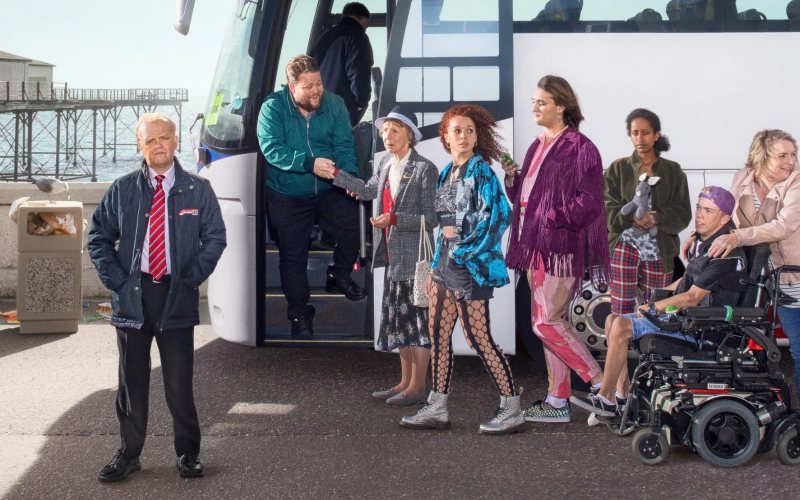 This BBC series originally aired in 2019, and is starring Toby Jones.
June 18
Dancing on the Edge
This acclaimed BBC miniseries from 2013 is set in the early 1930s and follows black jazz musicians, the Louis Lester Band, as they find fame amongst the parties and performances of London's upper-class society.
Starring Chiwetel Ejiofor and Matthew Goode.
Enterprice
Entrepreneurs Kazim and Jeremiah are rolling out their new home delivery service. Jerry's got the brains, Kaz is the big dreamer – together they're pushing to escape the hustle.
This BBC comedy ran for two seasons, and is written by, and starring Kayode Ewumi, and co-starring Trieve Blackwood-Cambridge, Thea Gajic, Roger Griffiths, and Tanya Moodie.
June 20
Mum (Series 3)
In this final series of the ITV comedy, Cathy and her family decamp to the English countryside to celebrate Derek's birthday. Starring Lesley Manville and Peter Mullan.
June 25
Centre Stage Collection
Celebrating British music with a collection of documentaries and filmed performances paying homage to iconic and beloved British artists.
David Bowie, Ed Sheeran, Robbie Williams and Harry Styles will all be part of this TV version of Festival Season.