With so many of us still having to stay at home, BBC iPlayer is helping those who are looking for more stuff to watch – with a collection of 23 classic Hollywood films, including Citizen Kane and the classic King Kong.
BBC iPlayer, the BBC's streaming video-on-demand service, has always had movies in addition to the many TV programmes. This week, a selection of classic films that were produced by "RKO Pictures", have been added to the service and are available to stream.
RKO Pictures was one of the Big Five studios of Hollywood's golden age, producing some of the most revered films in cinema history, and working with some of the biggest stars and directors ever.
Cary Grant, Katherine Hepburn, Orson Welles and John Ford all produced some of their best-loved films during their time at RKO.
Among the new additions to iPlayer is Orson Welles' Citizen Kane, which is considered by many to be "the greatest movie ever made".
The 1941 drama follows the life and legacy of Charles Foster Kane a fictional character who was based (in part, at least) on American media tycoon, William Randolph Hearst.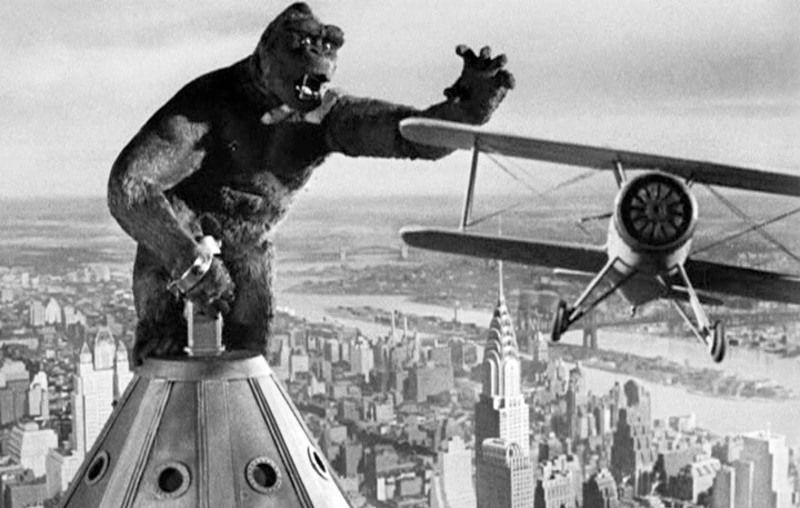 More iPlayer additions include the classic King Kong from 1933, which inspired so many other films in later years, and the classic musical comedy Top Hat from 1935, starring Fred Astaire and Ginger Rogers.
The full list of RKO films coming to BBC iPlayer:
Angel Face
Beautiful But Dangerous
Blackbeard, The Pirate
Bringing Up Baby
Carefree
Citizen Kane
Fort Apache (1948)
King Kong (1933)
Kitty Foyle
Love Affair (1939)
Mr Blandings Builds His Dreamhouse
My Favourite Wife
She Wore a Yellow Ribbon
Suspicion
The Gay Divorce
The Magnificent Ambersons
The Miracle Of The Bells
The Sky's The Limit
The Spanish Main
The Velvet Touch
Top Hat
Vivacious Lady
Wagon Master
These films come a month after BBC iPlayer also brought back a number of popular TV box-sets such as Dracula and Taboo, for more binge-watching fun.
Dan McGolpin, controller of BBC iPlayer, said:
"It's really exciting to bring this fantastic selection of classic movies from RKO Pictures to viewers on BBC iPlayer. Many people can now discover these inspiring pieces of cinema for the first time and will see some of Hollywood's finest performances from its best-loved stars."