With so many brits having to stay at home, binge-watching is becoming more popular than ever. To help with that, the BBC is bringing back several popular box sets to their free iPlayer streaming service.
Among the returning programmes – Dracula, Taboo, Doctor Foster and more.
As with other streaming services these days, BBC iPlayer has been gaining a lot of traction these past few weeks. Monday 23 March, the day the Prime Minister addressed the nation, was iPlayer's most popular day ever, with a record 20.4 million requests to stream programmes on the service.
This is the first time iPlayer has seen over 20 million programmes requested in a single day.
Then, last Monday (13 April), iPlayer broke more of its records, with the return of Killing Eve, and the last episode of original drama The Nest. Both helped iPlayer reach it second-biggest day ever, with 20.2 million programme requests.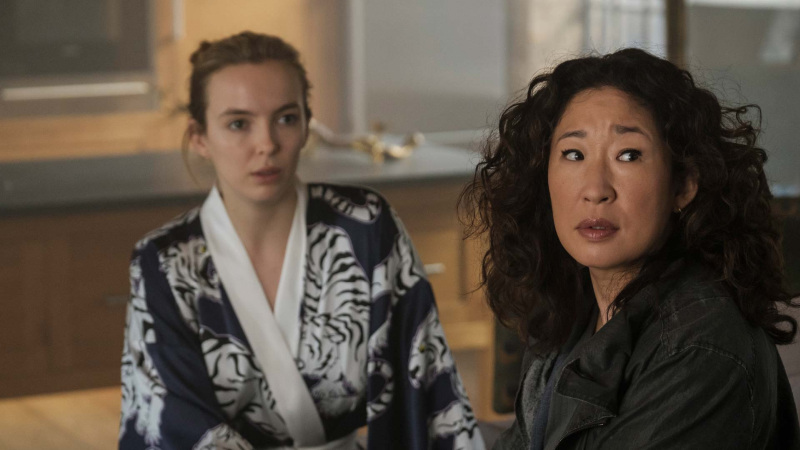 Looking over its first week, Episode 1 of Series Three of Killing Eve had 2.8 million requests to stream on iPlayer. This continues the successful trend of the Sandra Oh and Jodie Comer thriller, which dominated BBC iPlayer's charts in 2019, with almost 41 million requests for Series Two.
Popular Programmes Returning To iPlayer
Normally, TV programmes are removed from BBC iPlayer after a set period of time, usually between 30 days to a year. (With some of them then moving to BritBox, the paid ITV/BBC streaming service).
Now, in light of people looking for more stuff to binge-watch, iPlayer are bringing back some of their popular programmes from recent years, for free streaming (but don't forget you need a TV Licence).
Dracula is coming back after its successful run earlier in the year. The three-part series from the makers of Sherlock, follows Claes Bang as the Count in a witty and fresh retelling of the famous story.
Also coming back is Taboo, a dark drama based on a story written by Tom Hardy (who's also the star) with his father. The series explores the story of James Delaney, a mysterious figure from the early 19th century who returns to London from Africa after the death of his father, and is soon encircled by conspiracy, murder and betrayal.
Also coming to iPlayer are a selection of productions from the Royal Shakespeare Company. These include some of the bard's best-known plays, including Hamlet, Macbeth, Much Ado About Nothing, Romeo and Juliet, Othello and The Merchant of Venice, and feature stars like Christopher Ecclestone and Paapa Essiedu.
Other programmes returning to iPlayer include both series of Bafta-winning drama Doctor Foster, all 11 series of long-running sitcom My Family, comedy entertainment show The Kumars at No.42, and every episode of detective drama Strike, based on the books by JK Rowling.
Some of the box sets can already be found on iPlayer, and some will be added soon:
Dracula – Available now
Taboo – Available now
Tourist Trap – Available now
Rhod Gilbert's Work Experience – Available now
Royal Shakespeare Company plays – 23 April
My Family – 24 April
Doctor Foster – 12 June
The Kumars at No. 42 – 13th June
Strike – 18 June
Dan McGolpin, controller of programming and iPlayer, said:
"In these difficult times, people are using BBC iPlayer more than ever; to watch the latest news coverage, to learn something new and to sit back and be entertained."