TikTok, the super-popular video sharing platform, is launching its first big-screen TV app along with Samsung – and the UK is the first country to get it.
The new app, which will only be available on a select number of models (see ahead), will give users the full TikTok experience, with users being able to log in and see their own personalised video feed.
TikTok, which is owned by the Chinese company Bytedance, has been around since 2016, and has taken the world by storm – especially among young people.
It is mostly made up of short videos (from a few seconds long up to a minute in most cases), created by its users – from dance routines to lipsynching songs, comedy, pranks, and even some educational videos.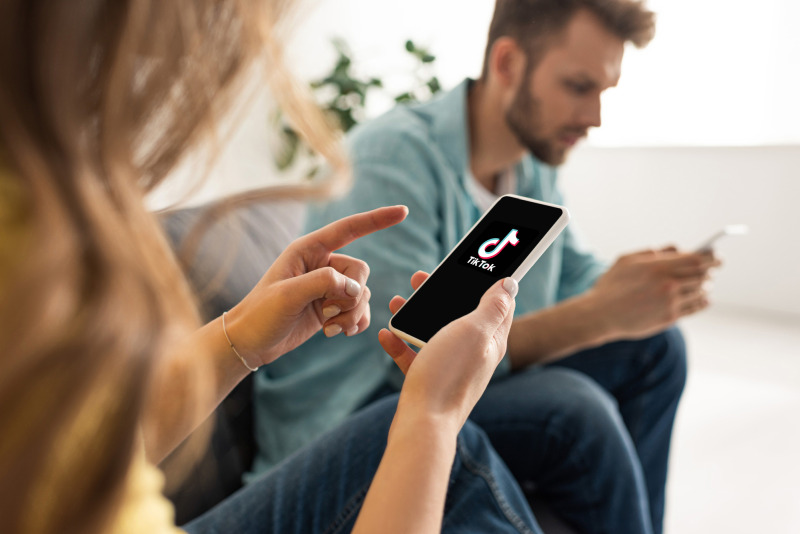 TikTok's power comes from its sophisticated algorithm, which quickly matches the "correct" videos to each user's interests – by you marking which videos you like better, or even just by watching a video for a longer time – the software then knows to show you videos you're more likely to love.
Most people use TikTok on their mobile phones or tablets, and watching your personalised feed on a TV was only possible through workarounds.
Back in August, TikTok launched an Amazon Fire TV app called "More On TikTok" – but that app only included curated content, as well as interviews and behind-the-scenes videos, without letting users get the full personalised experience.
This week, TikTok and Samsung announced a new partnership, that will bring the TikTok app exclusively to Samsung Smart TVs in Europe, starting with the UK.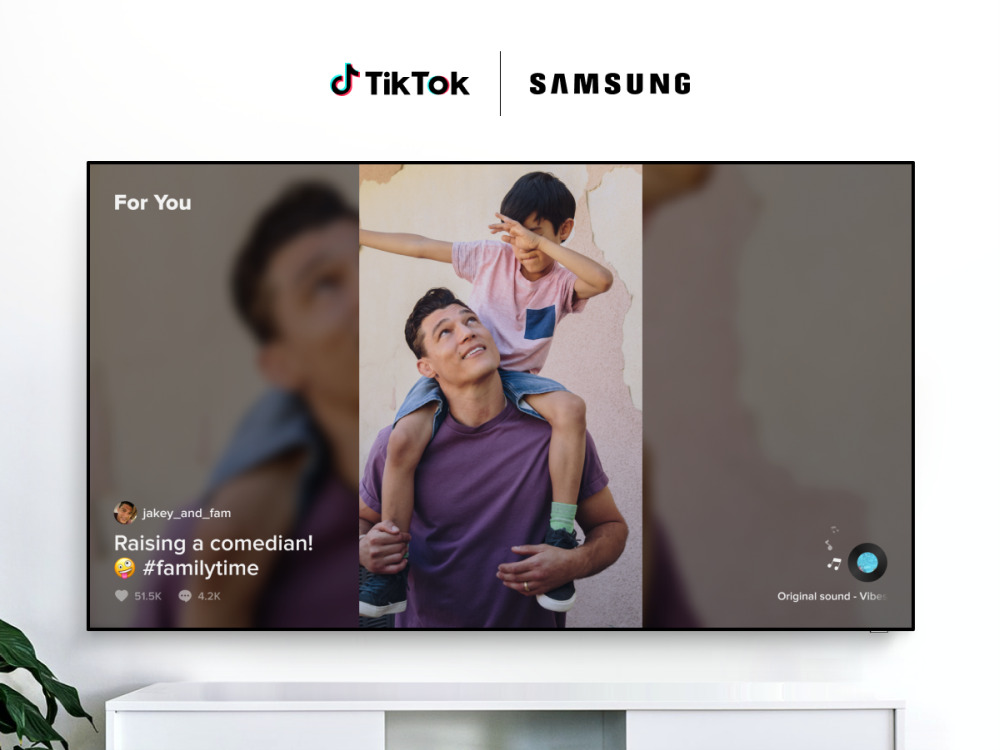 The new app has been specifically created for a home-viewing experience, allowing people to view their own personal "For You" and "Following" feeds, as well as the majority of the most liked and viewed content on TikTok.
To make things easier to navigate on the big screen, TikTok's content has been organised into 12 categories covering everything from gaming and comedy to food and animals.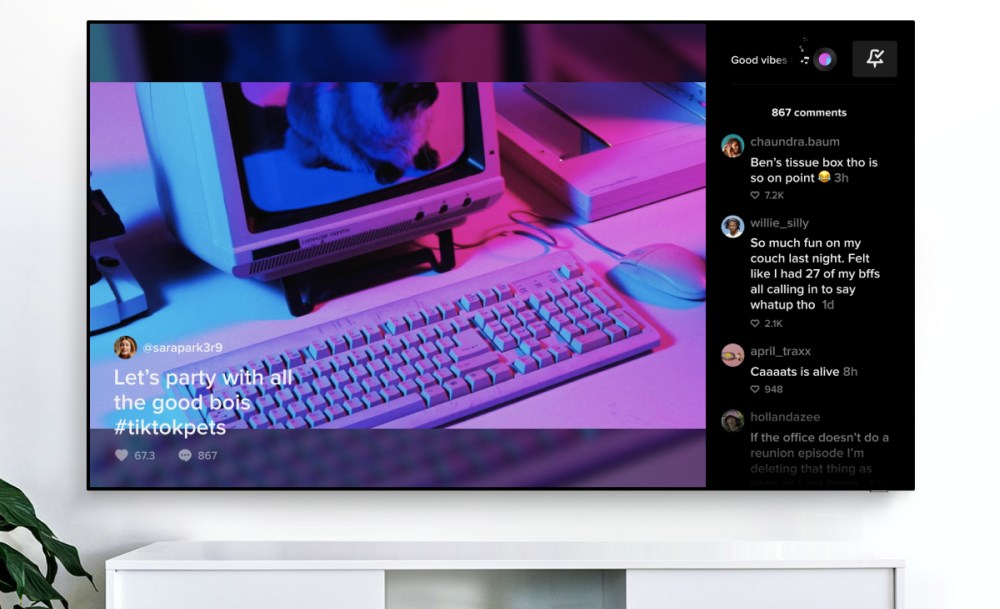 You can also easily find #LearnOnTikTok videos, with the latest cooking hacks, fitness tips, and fun facts from all over TikTok.
Logged in users will be able to view, like and comment on trending videos, as well as being able to block or mark content they are not interested in.
The TV app will automatically operate in Restricted Mode, which filters out content that may not be appropriate for all audiences.
How Do I Watch TikTok On My Samsung TV?
In the UK, the new TikTok app is only available on Samsung Smart TV models from 2018-2020 onwards, including Samsung's Smart Monitor, The Premiere, The Frame and The Serif.
Newly purchased Samsung TVs will come with the TikTok app pre-installed. Otherwise, you can download it from them Samsung Smart TV App Store.
As with any internet-based app, your TV will have to be connected to broadband in order for the TikTok app to work.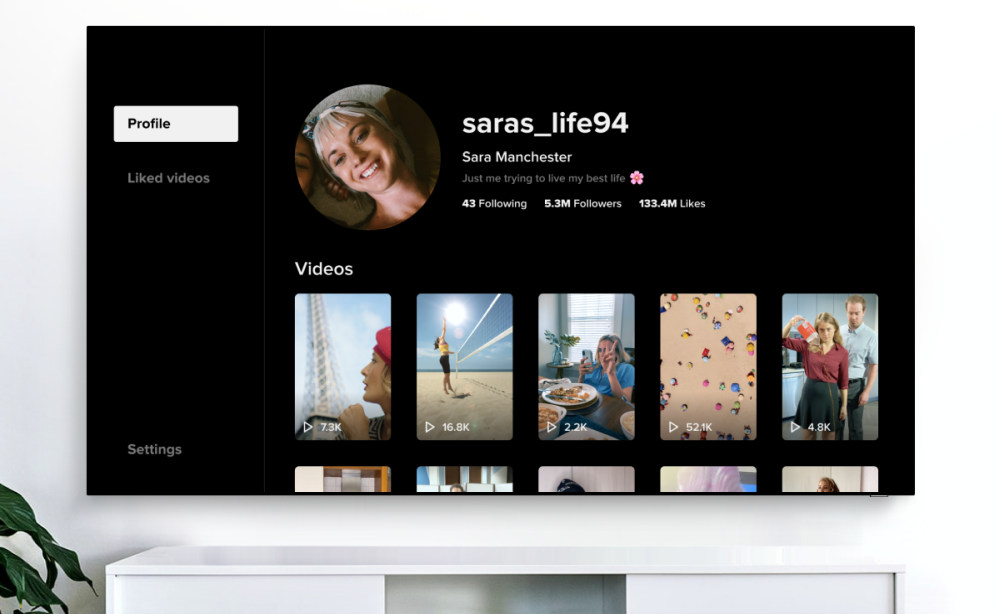 And finally, while signing in to your TikTok account would personalise your experience, the App would still work – and would show content from the categories you choose – even if you don't have an account.