Hold on to your smegging space boots, sci-fi fans: The beloved British spacefaring oddballs – Lister, Rimmer, Cat, and Kryten – are blasting back to the BBC after a 16-year hiatus.
The iconic sci-fi sitcom Red Dwarf is now available to stream on BBC iPlayer, alongside a collection of other classic comedy boxsets (see below).
Whether you're a die-hard smeghead or just looking for a hearty laugh, the BBC iPlayer has got you covered starting Tuesday, June 20.
The BBC's streaming app, iPlayer, is available on almost every streaming device (or Smart TV) sold in the UK – including Freeview Play boxes.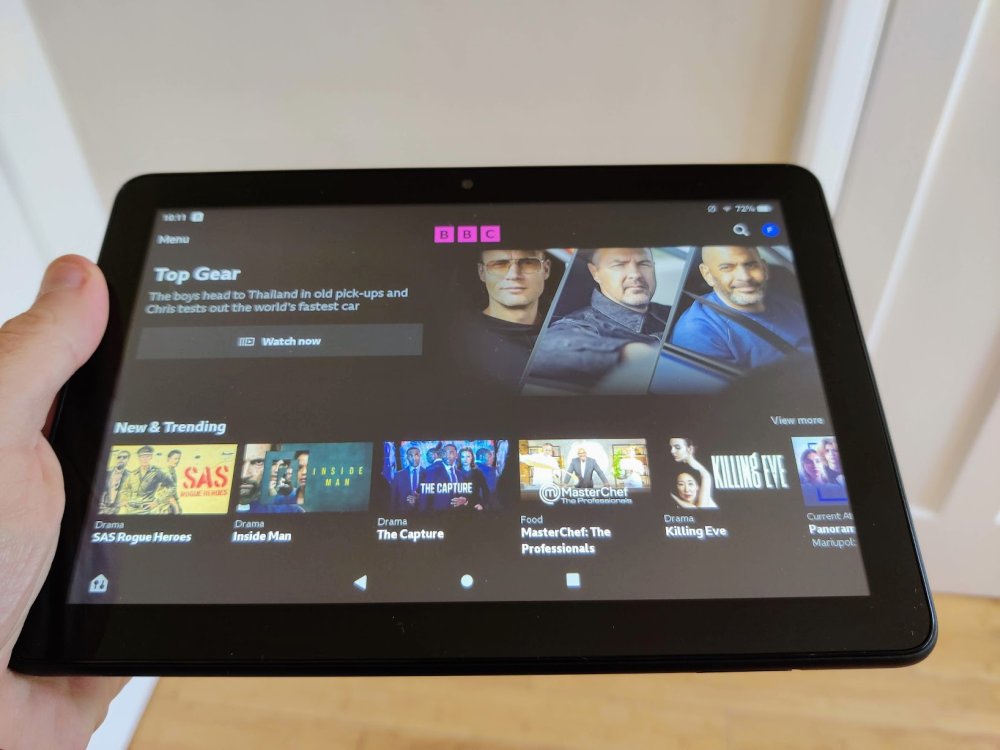 Red Dwarf: 3 Million Years of Space Antics
Returning to its original broadcasting home, Red Dwarf is back with a stellar lineup of episodes, including those from its classic run as well as the revived series and the feature-length film The Promised Land.
Created by the genius duo Rob Grant and Doug Naylor, Red Dwarf ran for eight series on the BBC from 1988 to 1997, before being revived on Dave for three full series and the feature-length special.
It stars Craig Charles as the last human alive, Dave Lister, stranded on the mining ship Red Dwarf. He's accompanied by a hologram of his bunkmate Rimmer, a humanoid Cat, the batty computer Holly, and the subservient android Kryten.
The show mixes science fiction, slapstick, and British humour into a concoction that is quite simply out of this world.
With twelve series available, it's time to buckle up for an interstellar comedy journey that spans 3 million years and counting.
Gimme, Gimme, Gimme: A Roaring Quest for Love
Prepare for a wild ride through London's Notting Hill as BBC iPlayer brings you all three series of Gimme, Gimme, Gimme.
In this unabashed sitcom, the ever-so-vibrant Kathy Burke stars as Linda La Plume. She shares a flat with Tom Farrell, played by James Dreyfus, who is an aspiring actor.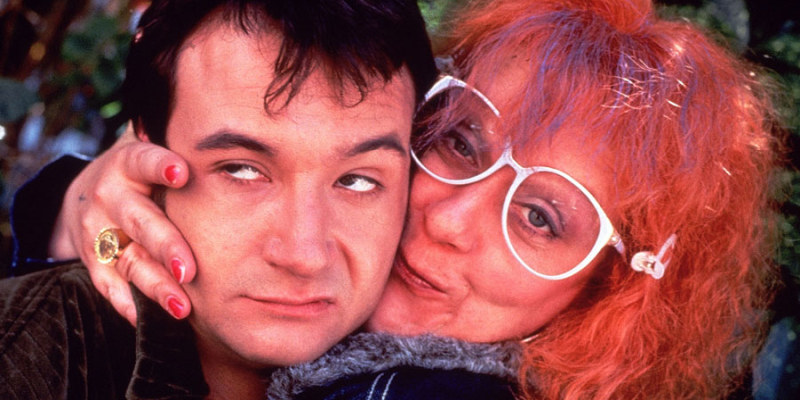 As the two stumble through life on a bumpy hunt for the perfect partner, the blissful ignorance of their own quirks makes for side-splitting comedy.
With a heavy dose of innuendo and audacious humour, Gimme, Gimme, Gimme is a riotous adventure through the highs and lows of seeking love.
Mister Winner: A Symphony of Hilarious Disasters
Mister Winner is also teleporting to BBC iPlayer with its charming blend of slapstick and wit.
Starring Spencer Jones as the lead character, Leslie Winner, this sitcom is about a man whose name belies his fortune. Despite his best intentions, Leslie finds himself ensnared in a series of hilarious calamities.
With a supporting cast that includes Shaun Williamson and Lucy Pearman, Mister Winner showcases the lovable, disaster-prone nature of its protagonist in a whirlwind of entertaining episodes.
Dan McGolpin, Director of BBC iPlayer and Channels, expressed his excitement, saying: "The strangest gang in space are back on the BBC – with classic episodes of Red Dwarf right from the very beginning touching down. Whatever makes you chuckle, there is a series waiting for you on BBC iPlayer."