Football fans around the country who were eager to watch the Premier League's first match yesterday, following the long hiatus, were met with disappointment as NOW TV's Sky Sports pass struggled to meet the surge in demand.
Many NOW TV customers took to social media, as well as NOW TV's own community forums, to complain about outages before and during the game, as well as not being able to sign up.
NOW TV, which is Sky's streaming video platform, works via broadband, and offers several different content "Passes" (see our full NOW TV review here).
One of those is the Sky Sports pass, which normally costs £33.99/month (there are also day and weekly passes), and offers 11 live sports channels – including Sky Sports Premier League.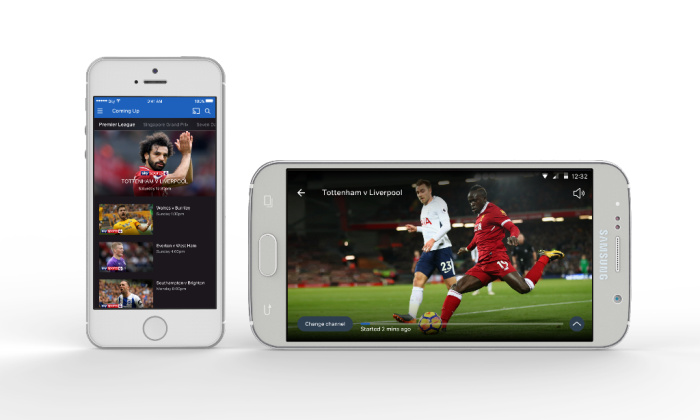 Ahead of the Premier League's return, and the match between Aston Villa and Sheffield United, NOW TV were offering a special promotion, taking the cost down to £25/month, for up to three months.
This promotion, along with football fans' eagerness to watch the league again, have apparently led to a surge in demand – and outages throughout the night.
The problems started before the match, with some people not being able to purchase the monthly Sports Pass:
@NOWTVSport Hi trying to buy the month pass offer but getting this error… ! Will let me check out for the usual price, but not with the offer pic.twitter.com/SaDk8e4BYf

— James (@j4m_89) June 17, 2020
NOW TV acknowledged the issue, saying "We're sorry some customers are currently having problems purchasing a Sky Sports Pass. Please bear with us while the site is a bit slow, it should be running normally very soon."
Problems continued, however, with more fans taking to Twitter to complain about their inability to purchase the pass.
Me, thinking it'd be fine to wait until 5pm on June 17 to try and buy a NowTV pass for the football pic.twitter.com/R0tObfUGEo

— dave whelan (@MrDavidWhelan) June 17, 2020
Later, when the match started, some of those who have managed to buy the Sports Pass, were suffering from outages and buffering throughout the game.
Well, this was well worth the money. Thanks @NOWTVSport for taking my money and then not working. Great advert for me to continue using your products @NOWTV #NowTV #skysports pic.twitter.com/Ci5alk0JFj

— My6percent (@My6Percent) June 17, 2020
Downdetector, which is a site that monitors web outages via reports from users, showed a surge of NOW TV complaints from users around the UK, before, during and after the match, with many saying they can't even login to the service.
Commenting on the outages, a NOW TV spokesperson said:
"Yesterday evening our website went down meaning some of our customers were unable to purchase a pass to watch the earlier game.
"This issue has been resolved, however, others who had purchased, were unable to watch the match and we encourage those affected to contact us via our Live Chat.
"We understand how disappointing this will have been as we've all been looking forward to the return of the Premier League. We are sorry to those who missed the game. Thank you for bearing with us."