Kez Dancy is a money-saving blogger over at Coupon Mama UK. Kez helps families to cut their cost of living using coupons, bargains and freebies!
---
Flashback to 1996, I'm Seven years old and my favourite thing to do is come home after school and watch Fun House, Art Attack, Bodger & Badger and of course Zzzap! Back then, we only had two options for kids shows on our telly CBBC (BBC1) and CITV (ITV Channel 3) there were only four channels until channel 5 was bought out in 1997.
Other kids I knew had Sky TV, but that was a luxury our family couldn't afford. So my brother and I would fight over what we were going to watch or sometimes set up our VHS to record CITV while we watched CBBC. 5pm would come and all the kid's shows would finish with Newsround and Blue Peter.
By 6pm we would sit in front of the telly again with our Dinner on our laps watching The Simpsons and Fresh Prince. Looking back, the majority of our childhood was spent in front of a TV set. This is kind of why I understand what my Dad did next…
So my brother and I came home from school one day threw off our shoes and school bags and raced to the living room to see who could get to the remote first. To our horror, there was an empty spot where the TV once was, and in its place was a pile of board games and jigsaw puzzles!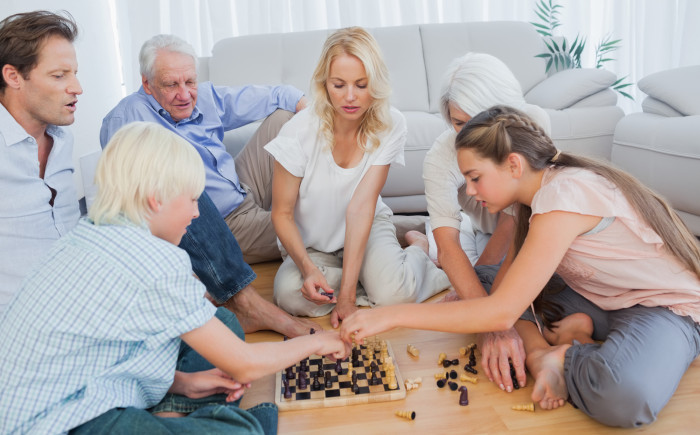 We looked at each other in total shock and ran to our parents to find out what was going on! Our Dad had a big smile on his face and said the TV was going in the attic. We spent far too much time in front of it when we should be out enjoying the fresh air or spending quality time together as a family!
WHAT? You can imagine what the reaction of a Seven and twelve-year-old would have been! TV was such a massive part of our lives and we had literally never known life without it. I honestly didn't know what I was going to do with my life anymore! It sounds mega dramatic now, but to the seven-year-old me, my life was over!
I sulked in my room for about an hour, then eventually came downstairs when my mum called me down. They all had their shoes on ready to go out. My Dad told us we were going for a "family walk". I rolled my eyes. I just wanted to watch telly, I didn't want to go for a walk. Thinking there wasn't much I could do about it, I popped my jelly shoes on and followed them out the door.
We live in a gorgeous little seaside town called Burnham-On-Sea and although I have always lived here, I had never taken the time to appreciate how beautiful it really was. We walked along the beach, built sand castles, buried each other up to our necks, jumped over the waves as the tide was coming in, then walked back up through to the boat club and along the seafront to the fish and chip shop where we all ate our dinner and watched the sunset.
We hadn't really done anything like this as a family before, but we all really enjoyed it and didn't even think about the TV being gone! For the next year and a bit, we had many many more family outings and when the weather was bad, we would play board games, go for a drive, visit relatives or my brother and I would play out in the street with the other kids.
When our Dad finally got the TV out of the attic just over a year later, we were more interested in Manhunt, curby, climbing trees, water fights etc… We had made lots of new friends since we were prised away from the TV screen and we didn't want to give that up!
Looking back, this was one of the best decisions our Dad ever made. My fondest memories come from the fun I had out with my friends and the trips out with my family. I don't look back and think, "wow I really enjoyed that episode of Bodger & Badger"
Why not give it a go and see how much money you could save, and what a difference it makes to your family's life!