Crime drama Gangs of London, is already Sky's most binged show this year, with 997,000 viewers choosing to watch to the ninth and final episode of the series within two weeks, on Sky and NOW TV.
All nine episodes of the programme were available to binge-watch right away when it launched on April 23, both for subscribers of Sky and NOW TV.
This also helped Gangs of London become Sky Atlantic's second-biggest original drama launch of all time, with a 7-day cumulative audience of 2.23 million viewers for the opening episode.
Gangs of London, which takes place in present-day London, tells the story of the power struggles of international gangs that control the capital, and the sudden power vacuum that's created when the head of London's most powerful crime family is assassinated.
Created by Gareth Evans, the show stars Sope Dirisu, Joe Cole, Colm Meaney, Lucian Msamati and Michelle Fairley.
With so many people still isolated at home, it comes as no surprise that people are binge-watching shows more than ever – and so Gangs of London has seen over 16.6m downloads across the series so far.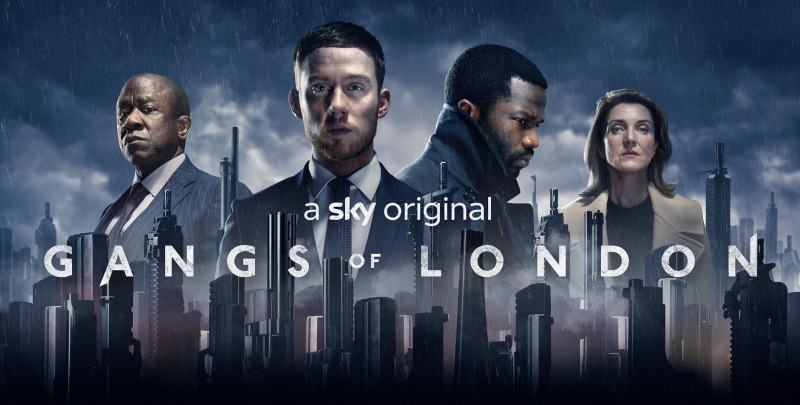 Director of Drama and Sky Studios, Cameron Roach said:
"We are delighted by the response to Gangs of London and to have brought Gareth Evans' unique cinematic vision to the small screen for the first time.
The record-breaking results are testament to Sky's ongoing commitment to innovation and championing the very best of bold, British drama."
In the US, Gangs of London will air on HBO's Cinemax, and talks of a second season have already begun.
You can watch all episodes of Gangs of London on NOW TV, as part of their Entertainment Pass, which you can get for free with a 7-days trial.