Freeview is turning 20 this year, and to celebrate two decades of free TV in the UK, the company is giving away one 4K TV a day, from now until December 19.
On December 20, the final giveaway will take place, with an "Ultimate Night In" prize, worth £1,000 (see full details below).
The Freeview giveaway will be taking place on the company's Instagram account – where followers will need to guess the name of a TV show every day – from a video clip that will be posted on the page.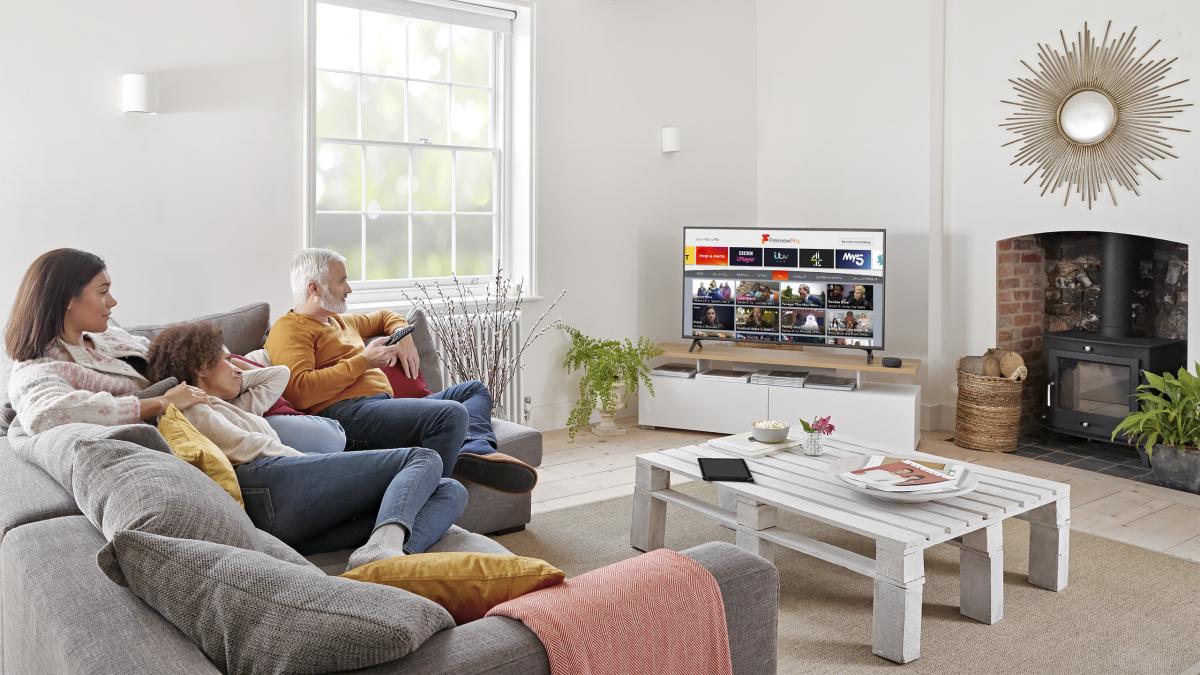 Freeview, the United Kingdom's digital terrestrial television platform, first launched in October 2002.
The Freeview platform is managed by Digital UK (which now also operates Freesat) and DTV Services. The companies have four common shareholders – BBC, ITV, Channel 4, and Channel 5 – and Sky is a shareholder in DTV Services.
Freeview provides access to a large number of free-to-air TV channels (including 15 HD channels), with minimal equipment necessary (usually just an aerial and a Freeview TV or a set-top Freeview box, and no recurring subscription costs.
You do, however, need to pay the yearly TV license fee in most cases (unless you're not watching anything live, or any of the BBC's content).
In 2015, the company launched Freeview Play, which includes 11 on-demand streaming players, and connects some of the supported over-the-air channels with their apps and on-demand broadcasts.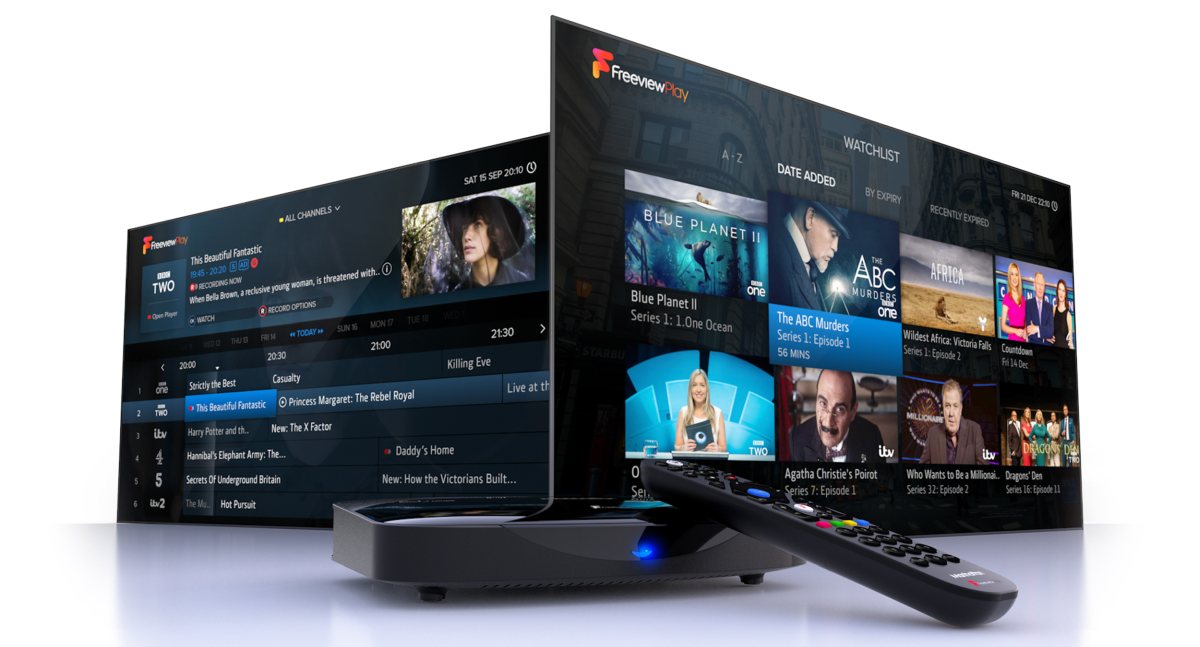 To watch Freeview Play, you also need a compatible Smart TV or a set-top box, such as the Manhattan T3-R.
"The fastest growing connected TV service in the UK", Freeview Play continues to be updated regularly with new apps: recently, the PBS America Player app was added to the service, and the CBS Catchup Player underwent a revamp.
To date, Over 15 million Freeview Play devices have been sold, and the platform has over 11 million active users.
Get A Free 4K TV With Freeview
To celebrate 20 years of Freeview, starting on Thursday, December 1, Freeview will be giving its Instagram followers the chance to win a
50-inch 4K QLED TV every day until 19 December.
On Tuesday, December 20, they will hold a giveaway for the final "ultimate night in" prize.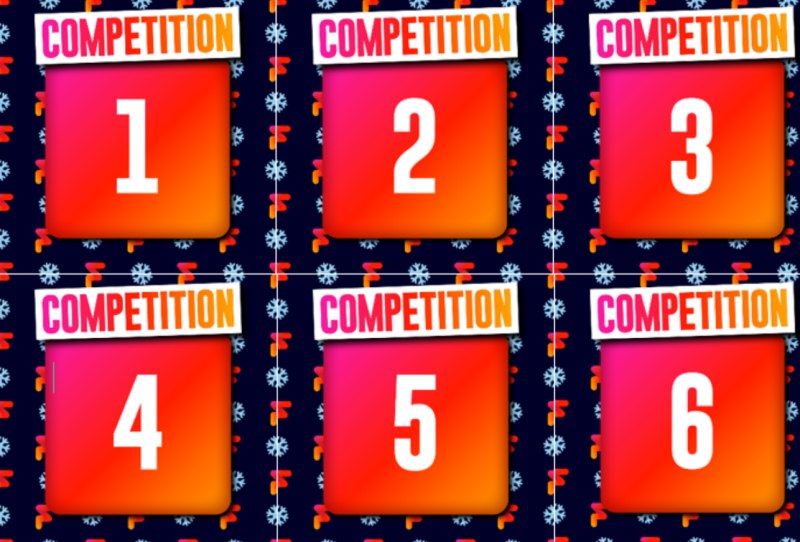 The final prize bundle, worth £1,000, includes:
A 50″ 4K TV.
1 Philips Hue Smart Lighting Starter Kit.
1 Gourmet popcorn selection.
2 Oodie wearable blankets.
1 £150 Deliveroo voucher.
In total, 20 prizes are available to win over 20 days.
To take part in the giveaway, users must:
1. Follow @FreeviewTV on Instagram.
2. Like the Giveaway post (you can take part again each day of the competition).
3. Comment the name of the show on the giveaway post of the relevant competition day.
4. Tag one person in that comment.
You can comment with the answer multiple times – but you'll have to tag a new Instagram account/person with each comment.
Each comment with extra tags will count as a new entry for that day.
You can find the full terms of the giveaway here.