We're only a few days before Disney+ finally launches in the UK – and Disney has now confirmed the release schedule for their highly praised Star Wars series – The Mandalorian. Unfortunately, there's bad news – but also some good news.
Disney+, the streaming service from Disney that is meant to take Netflix to battle, is coming to the UK on March 24 – five months after its US launch. It's currently available for pre-order, with a £10 discount.
Earlier this month, Disney+ revealed its full launch lineup, which includes more than 800 films and TV shows from Disney's vast archives. It includes content from the worlds of Disney, Marvel, Pixar, Star Wars and National Geographic.
The Mandalorian is the first live-action TV series set in the Star Wars universe, and it originally launched along with Disney+ in the US, on November 2019. The show aired new episodes every week, but with only 8 episodes, the first season finished airing its entire run months ago.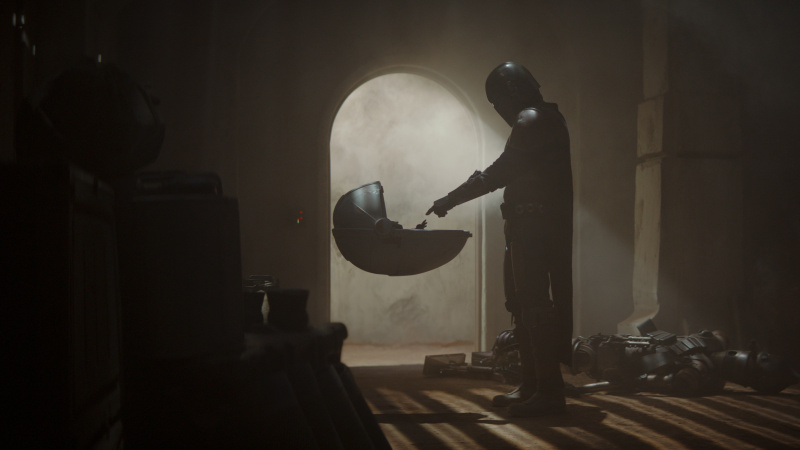 Many have hoped that once Disney+ launches in the UK (and several other countries), the entire season of The Mandalorian will be available to binge-watch.
Alas, no such luck – today, Disney confirmed that The Mandalorian will air new episodes week-to-week, just as it did in the US. However, there's a bit of good news – to celebrate the launch, Disney will make the first two episodes of The Mandalorian available on March 24, with Episode 3 becoming available on Friday, March 27.
That means you'll get three episodes in total next week, with subsequent episodes being released every Friday at 8am.
In addition, Disney+ is debuting Season 7 of The Clone Wars in the UK – a celebrated animated Star Wars show.
Season 7 (the show's last) premiered in the US on February 21, so to catch up, Disney+ in the UK will release two episodes on March 24, then two more episodes every Friday, until April 17. At that point, the UK will be in line with the US, and one new episode of The Clone Wars will be released every Friday.
Last Chance To Get £10 Off Disney+
In the UK, Disney+ will normally cost £5.99/month (compared to $6.99 in the US) or £59.99 for a full year.
However, Disney+ is running a special pre-order promotion, which will only run until March 23: if you subscribe for a full year, you'll get £10 off, so it's £49.99 for 12 months.
Remember, this deal ends in a few days – so if you're going to subscribe anyway, do it now to save some money.