Denon, the long-running audio and electronics company, is launching a slim 2.1 soundbar system that already has Google's Chromecast built into the hardware. This lets you stream music directly into the speaker from any app that supports Chromecast.
The new Denon DHT-S416 comes with two units – the soundbar itself, which at just 5.6cm tall can either sit under your TV or get mounted on the wall, and a separate subwoofer unit that's meant to sit on the floor nearby.
The two parts are connected to each other wirelessly, so you don't need extra cables dangling between the bar and the sub (though electrical wires are still needed).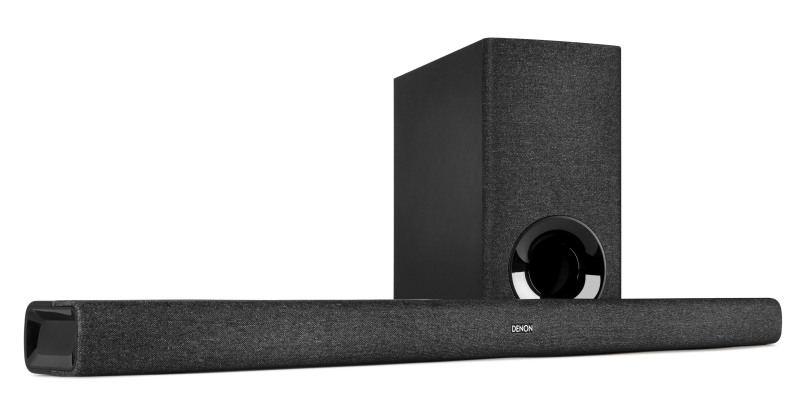 The soundbar itself is connected to your TV either via an HDMI port, or an optical cable. It comes with its own remote control, but with an HDMI Arc connection, you can also use your TV's remote to control some of its functions.
Inside, the soundbar houses a pair of 1.25×4.4″ full-range oval drivers and two 1″ tweeters, and the subwoofer features a 5.25" driver for heavy bass with improved low-end levels.
Denon are saying that the "DHT-S416 can realistically simulate a multi-channel soundtrack played on a home theatre surround sound system" – and while I'm always sceptical of these virtual surround sound simulators, Denon have a history of delivering on their audio promises – so we'll have to wait and see hear.
The unique feature of this soundbar, however, is that it includes a built-in Google Chromecast: that means you can use your phone (or computer, or tablet, or any device with Chromecasting support) to stream hi-res music directly to the soundbar.
While the music service/app you're using also needs to support Chromecast, most of the big services already do – from Spotify to Apple Music, Amazon Music HD, Tidal, Deezer and many others.
YouTube audio is also supported, and Denon told us that the Audio/Video syncing is great – which means you can watch a YouTube video on your phone, while you're listening to its audio, wirelessly, from the soundbar.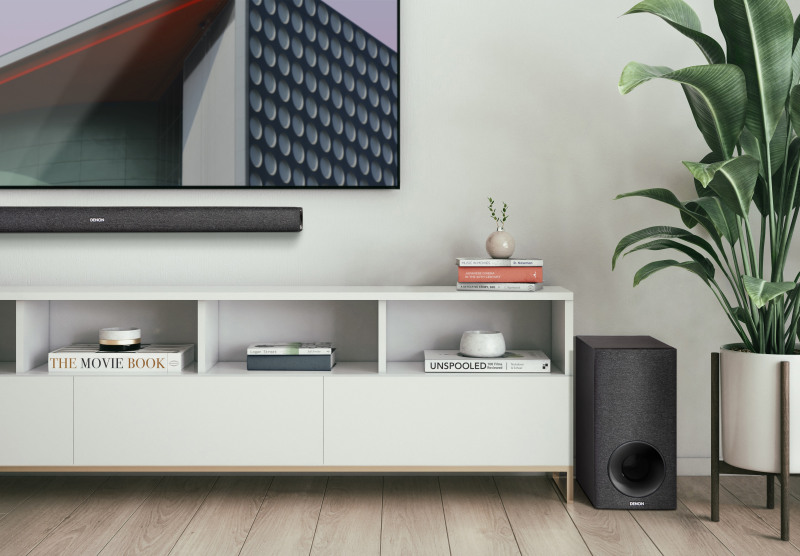 Sadly, the built-in Chromecast can't be used for video transfer (from your phone to your soundbar and then to the connected TV), and can only be used for audio – so this doesn't save you from the need to connect a regular Google Chromecast (or another streaming device) to your TV.
The DHT-S416 also supports voice control via the Google Assistant for playing, pausing and controlling the volume – but you need your own separate Assistant device – the soundbar itself does not listen to you.
Additional features include a three preset EQ (for "Movies", "Night" and "Music"), Dolby Digital decoding, and a "Dialogue Enhancer" for when you're watching movies.
The Denon DHT-S416 will be available from the end of this month – at a retail price of £299. While not exactly cheap, it's considered affordable among Denon's other high-end audio devices.