Creative Technology, the company most known for its Sound Blaster audio products, announced this week the release of the Katana V2 – a compact soundbar (with a separate subwoofer) that's aimed at gamers, but can also be a great fit for your home entertainment needs.
The Sound Blaster Katana V2 is the successor to one of Creative's most acclaimed soundbars, the Katana, which was originally released five years ago.
And the good news? The Katana V2 is already available in the UK.
Creative (known as Creative Technology or Creative Labs in some territories) has been around for years, specialising in audio equipment. Old-timers will remember their early Sound Blaster cards, that date back to 1989.
In recent years, Creative has been diving deep into headphones and speakers that utilise their advanced audio technology.

The Sound Blaster Katana V2 comes in two pieces – the 600 x 95 x 62 mm soundbar itself, and the 150 x 367 x 367 mm subwoofer.
It supports 5.1 channel playback, with a tri-amplified design where each of its 5 drivers is powered individually by Creative's proprietary multi-core DSP controller.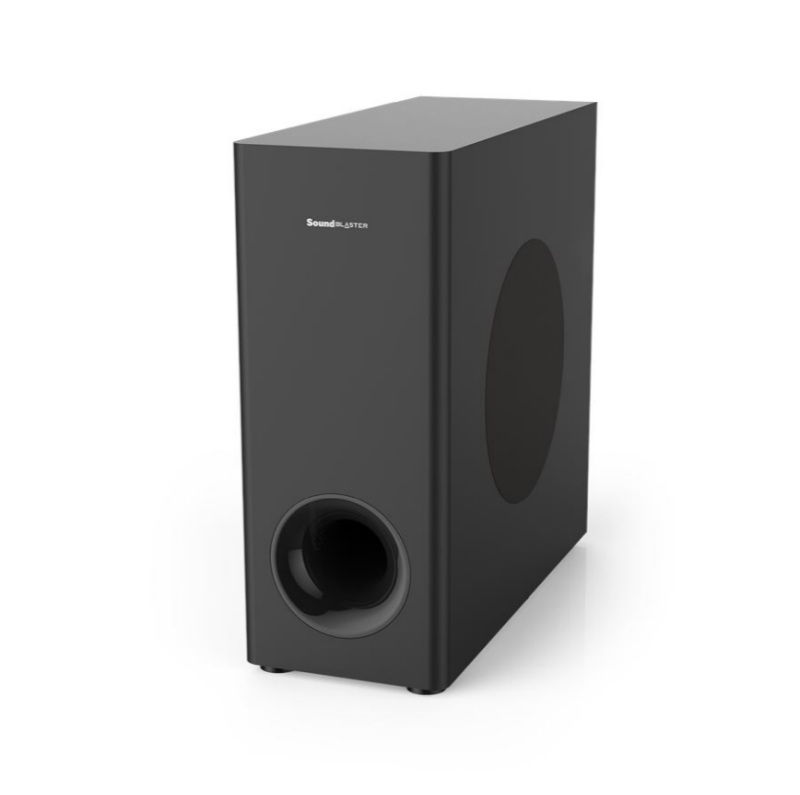 For home entertainment use, the Katana V2 comes with an HDMI Arc port, but it also includes an Optical-in port, AUX-in, Headset out and USB for connecting the soundbar directly to a desktop PC.
For wireless connectivity, there's Bluetooth support, so you can stream music directly from your phone, for example. It also comes with a remote that includes several customisable buttons –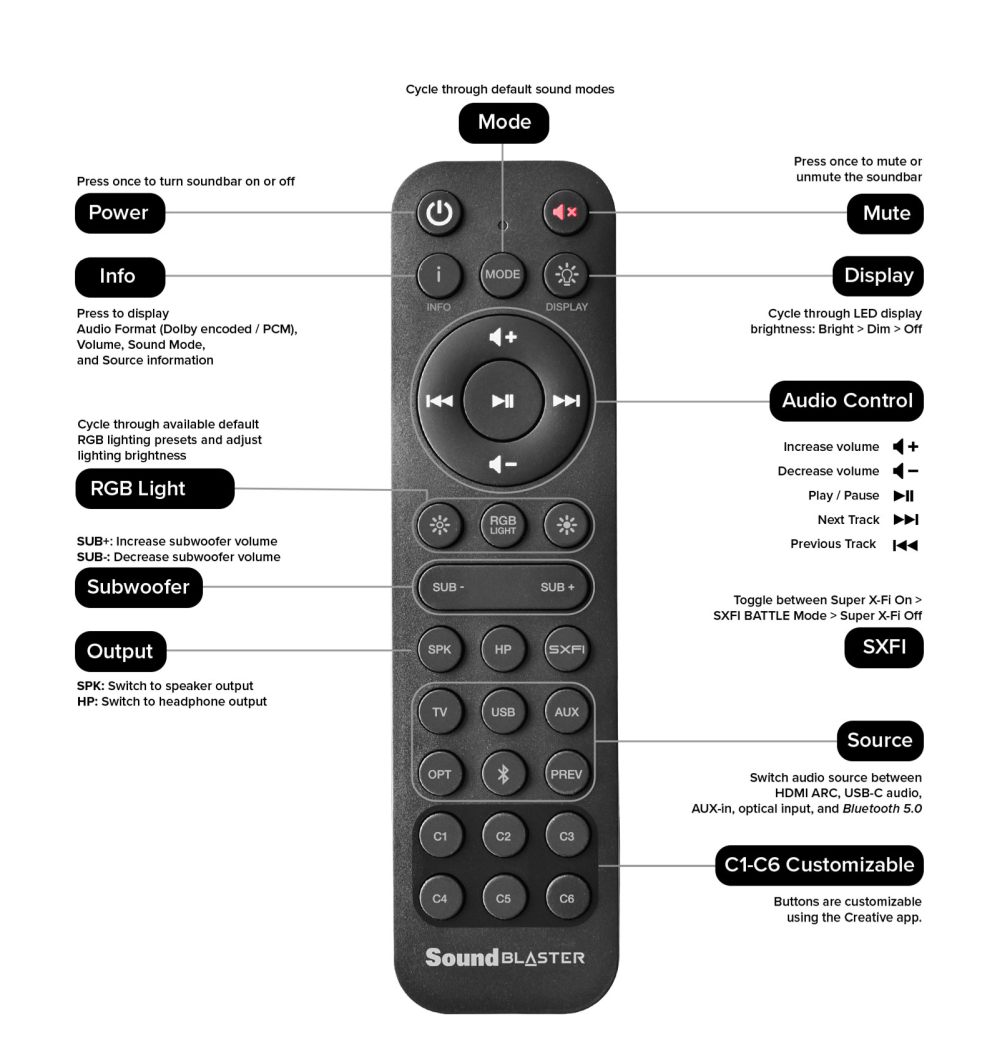 And, since there are two microphones on the soundbar, you can even use it for voice and video calls on your PC.
But with this being a device aimed at gamers (both console and PC gamers), the focus is on Creative's Super X-FI technology, which creates Creative's "holographic audio" effect.
If you connect headphones to the soundbar, the sound processing will be done by the Katana, with the effect being created in your headphones.
"Built into the Sound Blaster Katana V2 with the integrated Super X-Fi UltraDSP chip, users will experience holographic audio that is personalized according to how they hear sound, and enjoy an unprecedented level of realism as they fully immerse themselves in a movie, or dive right into the gaming battlefield."
The Katana V2 also includes two unique sound modes for gamers: SXFI BATTLE is designed to give FPS gamers an unprecedented edge in enhanced audio cues, both for directionality and distance.
Scout Mode focuses on sound detection so that opponents are heard before they are seen moving on the screen.
And for movie watching and streaming services, the Katana V2 supports Dolby Audio 5.1 (but not Dolby Atmos).
All-in-One Audio Hub
The Sound Blaster Katana V2 can be customized to sound and look just the way users like it: When connected to the Creative app (on desktop or mobile, via Bluetooth), users can choose from various EQ settings and tune the audio with the Acoustic Engine suite.
Furthermore, the redesigned RGB lighting strip on the soundbar features various illumination mode selections across 16.8 million colours, which are intuitively reactive to the playback content.
The Katana V2 is already available in the UK, for a suggested retail price of £299.99.
It's available on Creative's site. but will presumably be available from additional retailers in the near future.