Summer is in full swing by now, and when you're not outside, you probably want some light and breezy entertainment. BritBox to the rescue, then, as July will bring with it new additions to the streamer's classic British soap collection, including Brookside, Take The High Road and Crossroads.
You'll also get some old-school shows for kids, drama and comedy, as well as a brand new documentary about the wedding of Charles and Diana.
BritBox UK (which is not the same as the US version) is a streaming subscription service owned by ITV and the BBC. It curates British TV programmes from ITV, BBC, Channel 5 and Channel 4, as well as classic British films.
The subscription costs £5.99/month or £59.99/year, and you can usually get a free trial (See my review of BritBox UK here).
You can either subscribe directly through the website or as an Amazon Prime Video channel.
Some content might be added later in the month, but these are the highlights for the month of July 2021:
July 1
The Guernsey Literary and Potato Peel Pie Society (2018)
A romantic drama starring Lily James and Michiel Huisman.
In London, 1946, author Juliet Ashton's career has taken off, but she's not enjoying promoting her detective stories to eager audiences on a book tour.
When she receives a letter from a Guernsey pig farmer inviting her to attend a meeting of his literary society, she eagerly accepts. What Juliet discovers about her new friends and their secrets leads to her staying on the island much longer than she planned.
Monarch of the Glen (Seasons 1-2, 2000-2001)
Archie MacDonald, a young restaurateur is called back to his childhood home of Glenbogle where he is told he is the new Laird of Glenbogle.
Starring Alexander Morton and Susan Hampshire.
White Teeth (2002)
Epic comedy-drama series about the lives of three families, woven together across three decades. Starring Om Puri, Geraldine James and Naomie Harris.
Made in Chelsea (Season 21)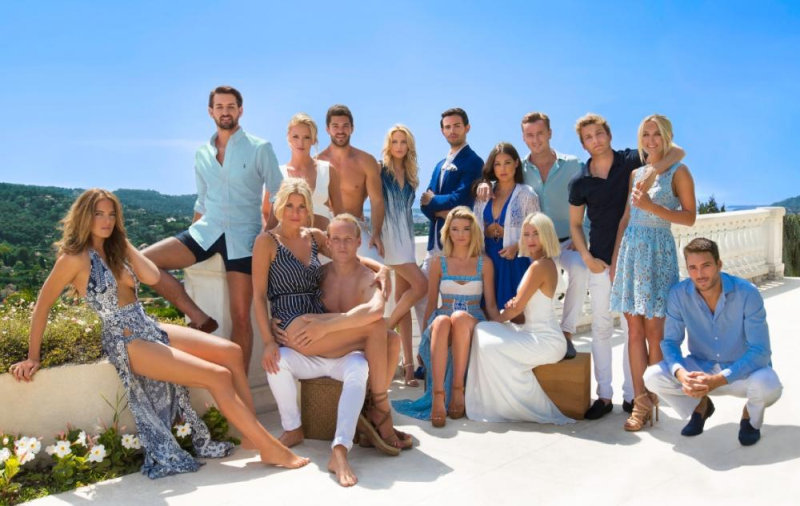 Expect fun, flirting and fireworks as our favourite SW3 socialites escape Chelsea and bubble up in the countryside.
Prisoner's Wives (2012-2013)
BBC drama series about the women struggling with the fall-out from their loved ones' imprisonment.
Starring Pippa Haywood and Iain Glen.
July 8
The Syndicate (Season 3, 2015)
Kay Mellor drama following a group of colleagues whose lives are turned upside down when they jointly win the lottery.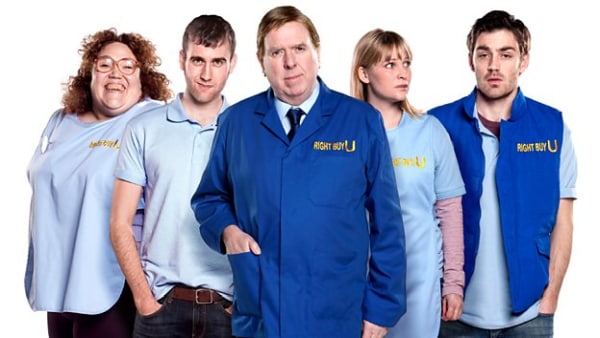 Starring Elizabeth Berrington and Lenny Henry.
Old School Collection
Bananaman (Season 1-3, 1983-86)
All three seasons of the iconic animated series. Bananaman is a parody of traditional superheroes; a schoolboy who is transformed into a muscled, caped figure when he eats a banana.
Captain Pugwash in Colour (Seasons 1-2, 1974-75)
The adventures of Captain Pugwash and his crew aboard the pirate ship – the Black Pig.
Dennis & Gnasher (Seasons 1-2, 1996-98)
Dennis and his faithful pet companion Gnasher get up to mischief and mayhem, embarking on a fair few adventures along the way.
The Famous Five (Seasons 1-2, 1978)
A modern adaptation of Enid Blyton's adventure stories about Julian, Dick, Anne, George and Timmy the dog.
Starring Michele Gallagher, Jennifer Thanisch and Marcus Harris.
Bagpuss (Season 1, 1974)
Bagpuss and his friends are toys in a turn of the century shop for 'found things'. When young Emily brings them a new object, the toys come to life to work out what the strange new thing could possibly be.
Grandma's House (Seasons 1-2, 2010-2012)
A successful television presenter has doubts about the direction of his career in the business and decides to quit to start searching for something more meaningful to do with his life.
Starring Simon Amstell and Linda Bassett.
July 15
SoapBox Collection – Classic episodes from the following:
General Hospital – Set in a fictional Midlands town, the series follows the romantic and professional lives of its doctors and nurses. Starring Tony Adams and Judy Buxton.
Take the High Road (1980-2003) – The residents of the rural Scottish village of Glendarroch deal with community issues ranging from crop failures and parish pump politics to infidelity, alcoholism, drug abuse, and more. Starring David Andrews and Norman Morrison.
Casualty – Drama series about the staff and patients at Holby City Hospital's emergency department, charting the ups and downs in their personal and professional lives. Starring Derek Thompson, Amanda Mealing and Cathy Shipton.
Crossroads – The four or five times a week adventures of a motel owner, son, daughter and her staff. Drama was never far away from the ringing of the reception bell. Starring John Scholz-Conway and Michael Hart.
Brookside – The ground-breaking soap that first aired on Channel 4 in 1982 and ran for 21 years. Starring Claire Sweeney, Anna Friel and Ricky Tomlinson.
Ballykissangel (Seasons 1-2, 1996-97)
A young British priest adjusts to life in a rural Irish community where life revolves around the church and the local pub. Everyone knows everyone else's business, and everyone usually has an opinion on it.
While characters come and go, the small-town qualities remain. Starring Tina Kellegher and Tony Doyle.
The Wedding Of The Century (2021)
A new feature-length documentary from Touchdown Films marks the 40th anniversary of Charles and Diana's wedding, featuring beautifully restored high-definition film and exclusive interviews with those who worked behind the scenes.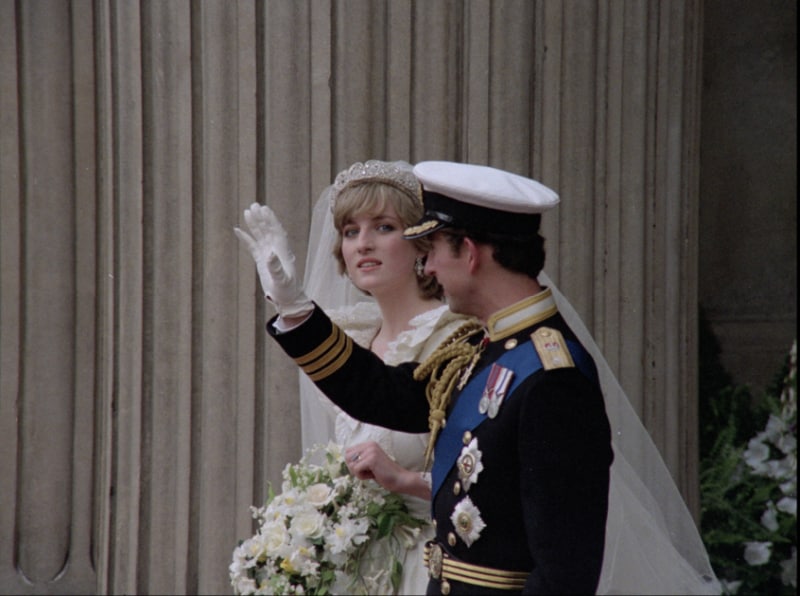 The film also includes never-before-heard anecdotes from the day and interviews with key insiders involved in planning the record-breaking event.
Garth Marenghi's Darkplace (2004)
This parody series is an unearthed 80s horror/drama, complete with poor production values, awful dialogue and hilarious violence. The series is set in a Hospital in Romford, which is situated over the gates of Hell. Starring Richard Ayoade.
Suffragettes with Lucy Worsley (2018)
Documentary, presented by Lucy Worsley, which uses dramatised testimony to tell the story of a group of working-class women conducting a dangerous campaign for the vote.
Real Housewives of Cheshire (Season 13, 2021)
The thirteenth season of the reality series which follows a group of women residing in one of the UK's most affluent areas, the glamorous Golden Triangle of Cheshire.
July 22
The Camomile Lawn (1992)
Classic adaptation of Mary Wesley's 1984 acclaimed novel. Starring Felicity Kendal and Jennifer Ehle.
Zen (Season 1, 2011)
Drama series centred around Rome detective Aurelio Zen (Rufus Sewell), who finds it tough being the only honest cop in town.
Plotting politicians, a stressed-out boss and vengeful gangsters don't make it easy. Also starring Caterina Murino and Francesco Quinn.
Utopia (Seasons 1-2, 2013-14)
Exclusive to BritBox – A group of people who meet online have a manuscript that supposedly predicted the disasters of the previous century.
This makes them the target of a clandestine organization. Starring Adeel Akhtar, Paul Higgins and Geraldine James.
July 29
Anthony (2020)
Film starring Toheeb Jimoh, Richard Osman and Alexander Armstrong.
From writer Jimmy McGovern, the story of Anthony Walker, a black teenager murdered in a racist attack in Merseyside in 2005, and how his life could have been.
Lipstick on Your Collar (1993)
Dennis Potter's innovative musical drama about two rock 'n roll obsessed War Office clerks. Starring Ewan McGregor, Louise Germaine and Douglas Henshall.
Almost Royal (Season 1, 2014)
British aristocrats Georgie and Poppy Carlton travel to the United States to closely examine the subjects that define American life today.
Starring Ed Gamble, Amy Hoggart and Gemma Whelan.