What are you looking for when you're buying true wireless earphones? As many features as possible? The best sound? Best value for money? There are so many choices out there these days.
The Cleer Roam NC earphones sit somewhere in the middle of all this: the audio is well balanced and quite good (if not overly exciting), they have many of the features one would expect in modern true wireless earbuds, and they offer decent value for money. But… the noise cancellation is weak, and the battery times are quite low.
So is being in the middle enough, these days, with so many excellent – and cheap – earphones out there? Let's find out in this detailed review.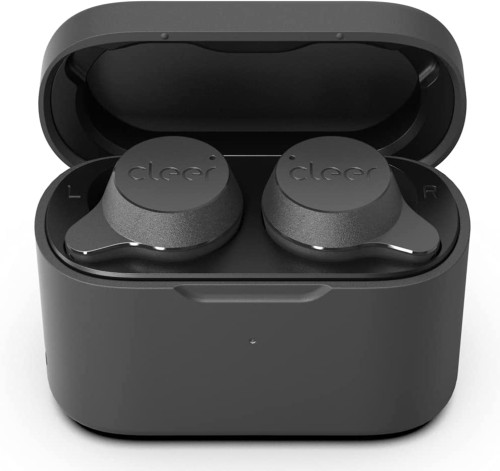 Quick Look – Cleer Roam NC
What are they: Affordable True Wireless Bluetooth earphones with custom-tuned drivers and active noise cancellation.
Overall
Pros
Good audio quality with very clear and balanced sound

Active and passive noise cancellation
Unique design
AptX support
Cons
Low battery times (5 on earbuds, 10 more in the case)
Finicky t

ouch button

s
Active n

oise cancellation

is more of a noise "reducer"
---
Features and Specs
Driver unit: 5.8mm
Battery Playing Time: 5 hours (4 with ANC on)
Additional Battery Time on Case: 10 Hours (15 in total without ANC)
Full charging time:

2 hours

(5 Minute Quick Charge for 1 hour of use)
Case charging port: USB-C (No wireless charging)
Codecs: Bluetooth 5.2, aptX
Extra Features: Can be used to control voice assistants / IPX4 Sweat & Water Resistant / Cleer+ app for EQ and button remapping
---
Summary
The Roam NC are like a jack of all trades, with several good features and balanced sound (though the bass might be a bit too underpowered for some). However, with just 15 hours of total battery time, and ANC that's not overly impressive, their pricing starts to look a bit too high.
---
Who Are Cleer Roam NC For?
Cleer Audio has been making award-winning headphones and speakers since 2012 – so they know a thing or two about sound quality.
So if there's one thing to say about the Roam NC's audio quality, is that it's precise and well balanced – especially for earphones at this price level.
That being said – just like their set of features – nothing is too exciting. The bass is a bit shallow (you can turn it up some more using the smartphone app's EQ settings), the Active Noise Cancellation is only mildly effective, and the battery times are quite low at 5 hours.
A year ago, all this would have been just fine – but now, when we have so many excellent true wireless earphones at really cheap prices, a suggested retail price of £59.95 suddenly sounds expensive for what you get.
Still, if you want "stable" earphones from a respected company, these are still a decent buy – especially if you manage to snag them at a discount.
Using The Cleer Roam NC
Size and Comfort
The Cleer Roam NC are available in two colours – graphite and sand. Their design is quite unique, and while they do have stems, those stems are short and tiny, so you can still use them to hold the buds and easily find the touch buttons with your fingers, without those stems rubbing against your ears (which is something some people don't like).
They're very lightweight at just 6.8g, so you'll hardly feel them in your ears, which helps avoid pain when using them for long hours.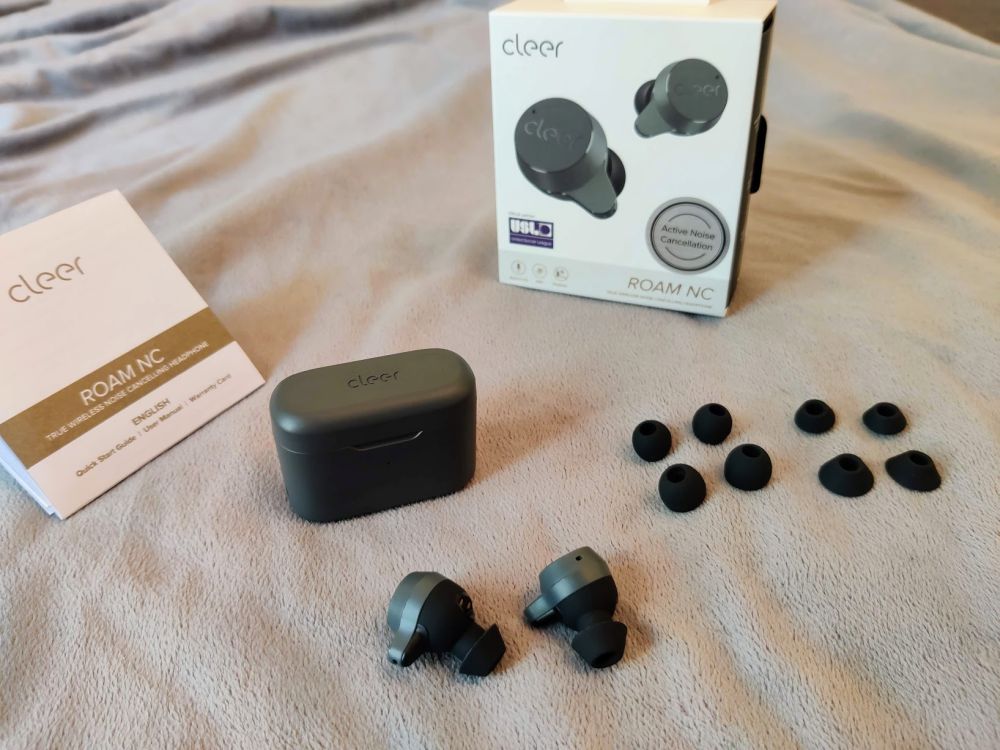 In the box, you will find the small, lightweight charging case (with a USB-C port) and 4 additional pairs of silicone sleeves (so 5 in total). There's no charging cable supplied.
The tips are quite comfortable in the ear, and provide an excellent seal – which really helps with the passive noise cancellation.
The earbuds have an IPX4 water resistance rating – so they're protected against water splashes, rain, or your own sweat, but you can't immerse them in water, so better not drop them in a puddle.
And, as is often the case, the case (sorry about the pun) is not water-resistant – so make sure you put it back in your pocket when it rains.
Pairing And Controlling Cleer Roam NC
Pairing the earphones with a phone is quite easy – once you open the case for the first time, they immediately enter pairing mode, and my phone instantly discovered them.
They support Bluetooth 5.2, and the connection was stable at all times – even when I was walking across the particularly busy London Bridge station, there were no Bluetooth disconnections or crackles.
The touch buttons cover the outer face of each earbud, and they're fairly easy to find and touch by using the short stems as an anchor for your fingers.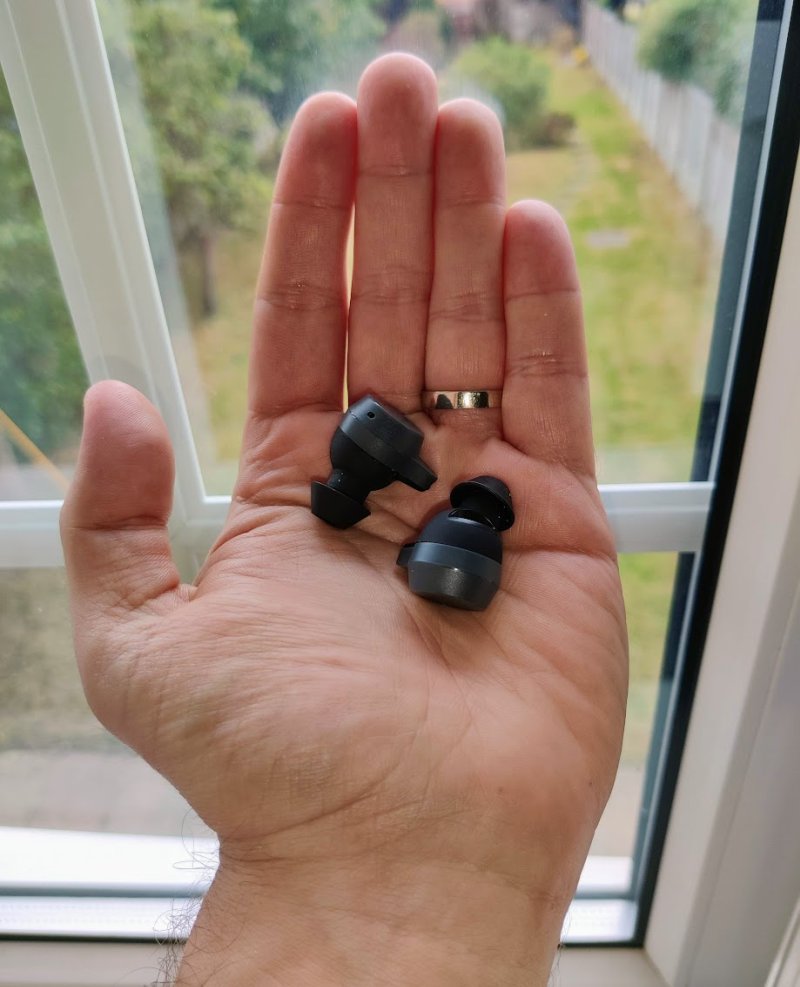 The buttons weren't perfect, however – I did find myself having to occasionally try again when a touch didn't "register", and sometimes I had to tap harder than anticipated.
The controls are fairly easy to remember – you tap once to play/pause, tap twice to skip forward or three times to go back (on the left earbud), and tap twice on the right earbud to cycle between Noise Cancellation and Ambient modes (more on those later).
Changing the volume is done by double-tapping and then holding – on the right side to raise the volume, and the left side to lower the volume. It works, but it's not very precise, and you need to be careful – if you keep holding, the volume can go very high very fast.
The Roam NC can also be controlled by the company's Cleer+ app for iOS and Android, which lets you directly control certain aspects of the earbuds from your phone (when the two are connected via Bluetooth) – such as an EQ, the level of noise cancellation, and even the ability to change what the buttons do.
Cleer Roam NC Audio Quality
Audio quality, especially when it comes to music, is often a matter of taste. Some like a deeper bass, some like a clear well-balanced sound and some prefer fireworks.
The Roam NC fall in the "Balanced" camp – everything sounds very precise (at least as much as it can get with sub-£60 earphones), but as someone who's a fan of some "oomph" – some songs did get a little, well, boring.
To their benefit, they do manage to sound warm – it's especially evident when you're listening to podcasts or talk-radio, but quiet songs also benefit from this.
Listening to Carole King's I feel The Earth Move, this oldie sounds great – the lovely natural roughness of the recording seems mellower than usual, with King's vocals sounding intimate and edgy at the same time.
The instruments have lovely separation all around, with panned piano and guitar complementing each other and mellow bass that could be just a little bit more "bassy", even here.
Moving on to Venus by Bananarama, some of the downsides pop out – the song sounds a little flat, but not unpleasant.
Again, there's great separation on all levels, with the chorus' synth plucks standing out nicely. Vocals are clear with no harshness, and the electronic drum beat propels the rhythm without piercing your eardrums, but also without rocking your body.
Some EQ tweaking and a volume boost would benefit the overall sound – but most people don't bother with these settings, so the default sound parameters are important.
The noise cancellation here should have been a celebrated feature – after all, it's in the name (Roam NC) – but, as is often the case with cheaper earphones, it's just… OK.
I tested this on a moving train – and the passive noise cancellation (as in – the seal created by the silicone tips) did most of the work, and blocked the humming of the train even when the Active NC was off.
The active part is still better than what you get on many cheap earphones – it helps with certain types of sounds (the noise of someone typing on a keyboard, for example, almost goes away), but sounds of people talking or cars passing by still manage to get through, as does the wind.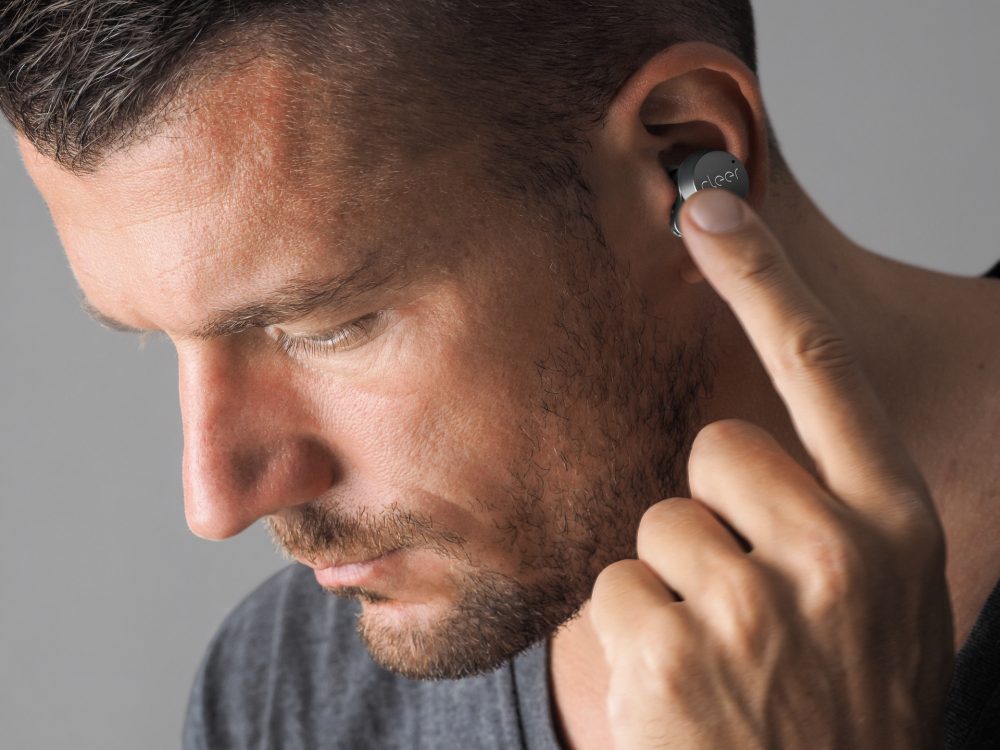 There's also an Ambient mode, which does the opposite – it amplifies certain outside sounds, which is useful when you want to be aware of your surroundings.
If you want to use the "Normal" mode, where the ANC is off AND the Ambient mode is off as well – you'll have to use the smartphone app, as there's no way to reach that mode just by pressing the buttons.
Watching Movies with The Cleer Roam NC
Since so many of us watch movies and TV shows on our smartphones and tablets these days, I always make a point to test what earphones sound like with those, as well.
I tested this with Wonder Woman on Netflix, and the Roam NC's pros and cons were again quite evident: speech sounds clear and warm – it's very easy to understand, and there's no lag or lip-synching issues.
But big special effect scenes and explosions suffer a bit from the shallow bass – you hear everything, but it won't make you feel like you're sitting inside a cinema with loud speakers.
Therefore, I would say these are better for watching "talky" TV programmes and films, over big, explosive blockbusters.
Cleer Roam NC Battery Times
This is where I felt the biggest mismatch between the Roam NC's price – and what they offer.
Fully charged, you can use them for up to 5 hours, but that's with the ANC turned OFF. With it on – it gets down to 4 hours.
The case holds additional 10 hours of power, so all in all you get 15 hours of using the earphones, or 12 if you're using ANC.
It's not awful, and a year or two ago this would have been quite sufficient for the price – but these days, when you can get cheaper earphones that provide upwards of 30 hours (or pay a little more and get 80 hours with the Lypertek Z3, for example), this low number is disappointing.
Furthermore, the earbuds don't always slide perfectly into their case, and therefore don't start charging. I've had occasions when I discovered the batteries on the earbuds were empty, because they never started charging – so you might need to wiggle them a bit when you push them into their case.
Thankfully, there's a Quick Charge feature, so you can get one hour of usage with just 5 minutes of charging (A full charge takes two hours).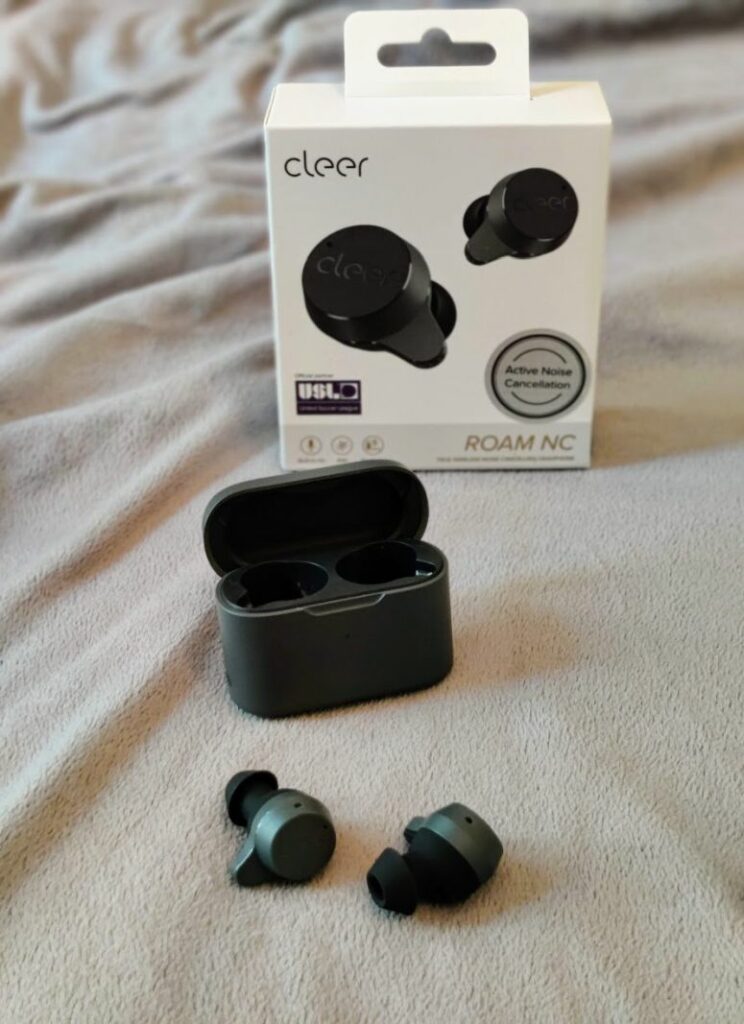 Bottom Line: Are The Cleer Roam NC Worth It?
The Roam NC belong in the middling middle group, especially at their official price point.
I do appreciate their balanced sound, especially if you're the type that sits in a quiet room listening to quiet songs. And they're great for podcasts – I really enjoyed listening to people talk with these.
But the not-very-useful Active Noise Cancellation and the low battery times, certainly take some points off.
So while these are a decent pair – you would probably enjoy them more if you could pay less for them – so best to snag them up while there's a special deal or discount.
Note: The earphones were supplied by the manufacturer for this review. As always, this did not influence my unbiased opinion of the product.