Does your TV screen look dull and dusty? Is it marred by stubborn smudges that refuse to go away, perhaps the fingerprints of playful children, curious cats, or over-enthusiastic friends with oily fingers? You're not alone in this struggle.
But here's the good news: it's not too late to change things. From the heart of the British TV industry, an expert with years of experience has agreed to share his top tips on keeping your television in tip-top condition.
Dan Brown, Operations Director at Bolton-based Mitchell & Brown TVs, talks us through the best practices for maintaining a clean and well-functioning television set – without damaging it.
"TV tech has evolved over the years, but keeping your screen in pristine condition remains fundamentally the same across different types," says Dan. "Whether it's an older glass screen or the modern LCD, LED, OLED, and QLED TVs, the cleaning principles largely stay the same."
Weekly TLC
Dan recommends a weekly dusting routine using a dry microfibre cloth. This not only keeps your TV looking fresh but also helps to protect the delicate electronics behind the screen.
"Regular cleaning helps maintain the visual quality of your TV and extends its lifespan," he notes.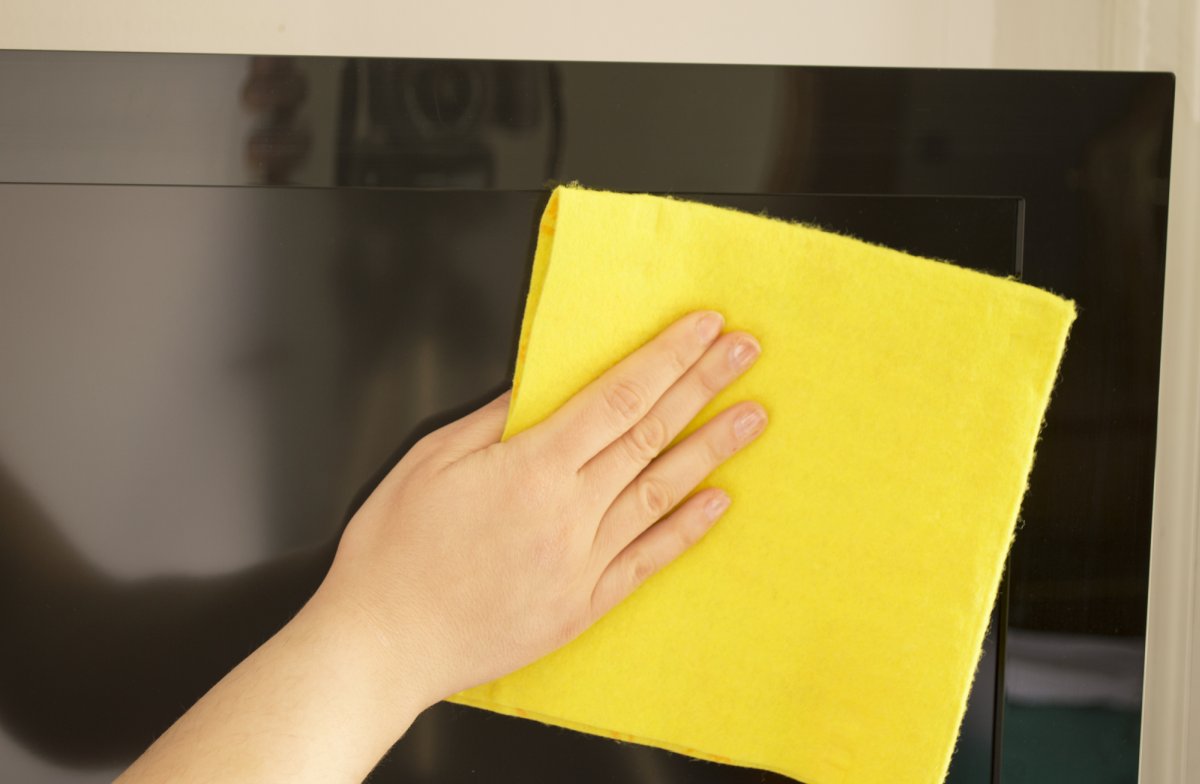 Of course, if you live in a very dusty environment, you might need to clean your TV even more frequently.
Safety First
"Before diving into cleaning, always remember to unplug your TV from the wall," Dan stresses. Not only does this ensure a safe cleaning environment, but it also makes it easier to spot dust and remove streaks on a switched-off screen.
Frame and Base
Don't rush into cleaning the screen just yet.
Dan advises starting with the TV frame and base. Wiping these surfaces with a dry microfibre cloth removes dust and fabric fibres, working from top to bottom.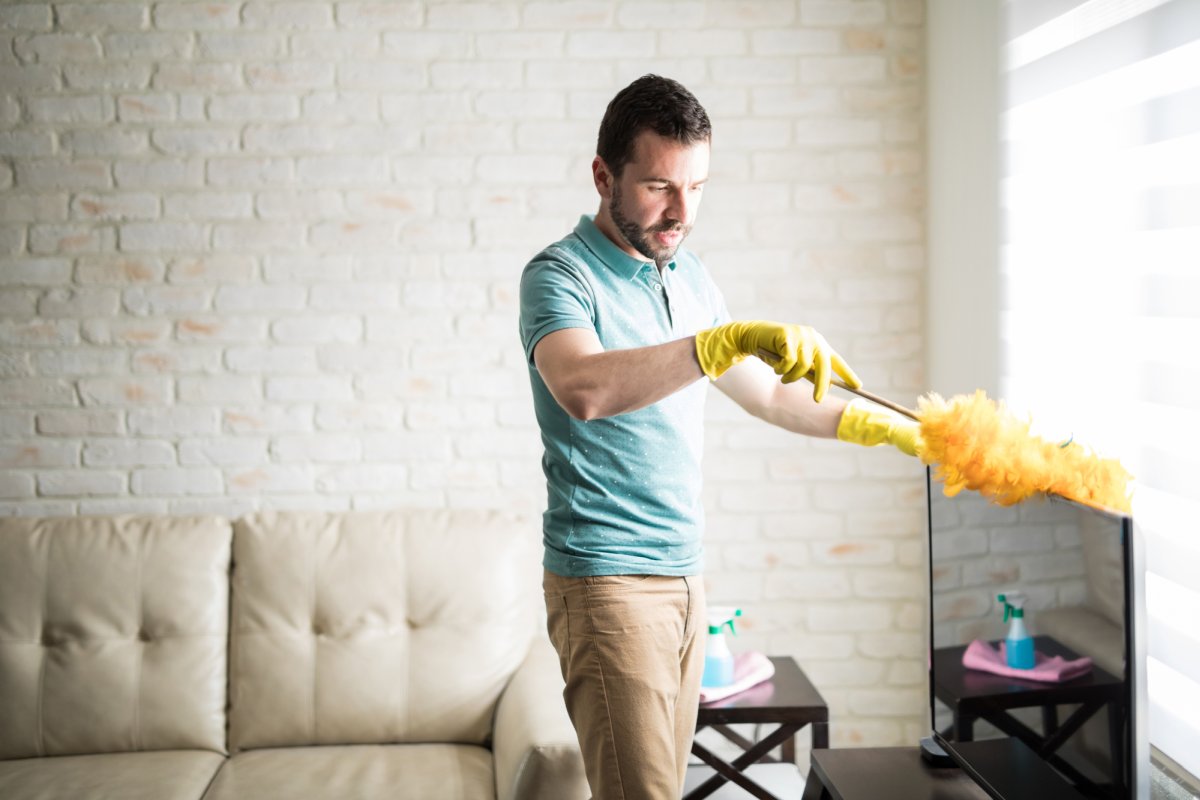 Screen Cleaning
When it comes to the screen itself, using a different clean, dry, and lint-free cloth is essential.
"Gently wipe the TV screen to remove grease, dirt, and dust," says Dan. "Microfibre cloths are soft and delicate – it's best to avoid anything rough on the TV like paper towels that could cause permanently visible scratches."
Dealing with Tough Dirt
For stubborn marks, such as sticky fingerprints, Dan recommends using a microfibre cloth and a cleaner specifically made for use on screens.
Now here's the surprising bit: many of us already have smartphone and tablet cleaners at home. But according to Dan, those aren't the best solution for your telly.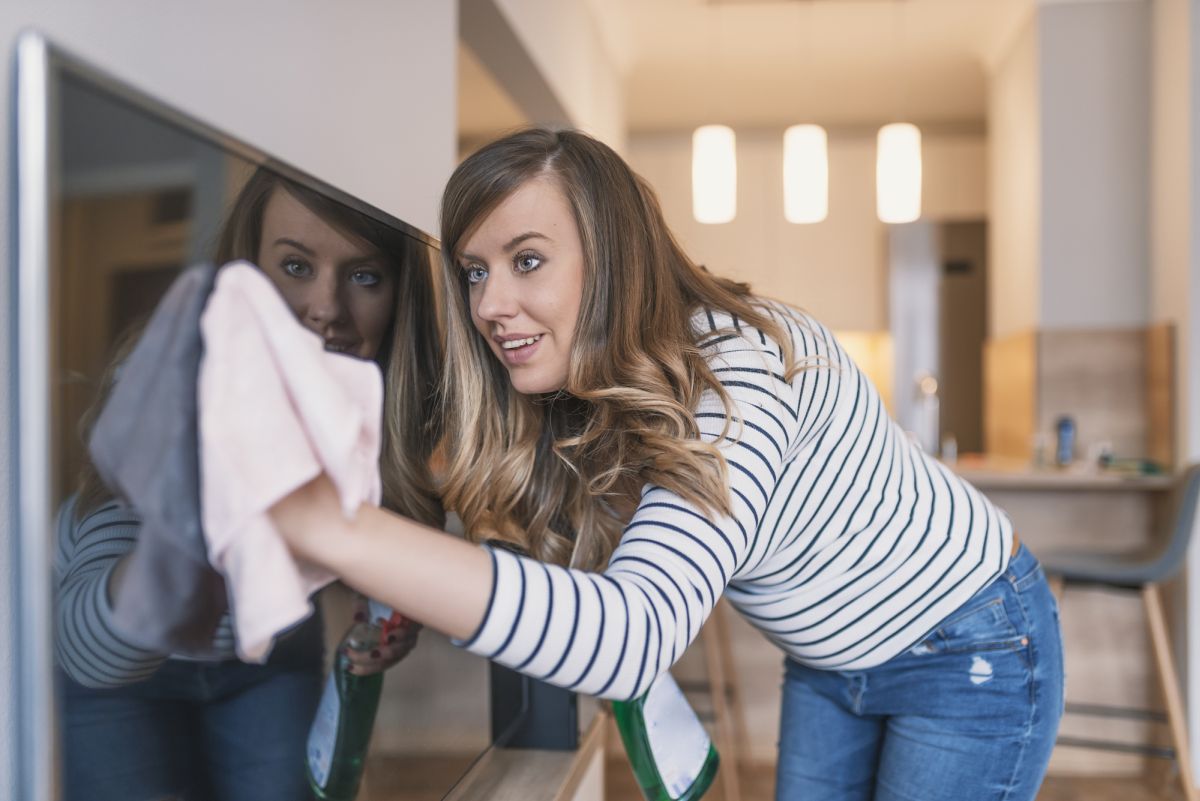 "Choose a cleaning product designed for TV screens, not tablets. Tablet screens tend to have glass screens and can handle harsher chemicals as opposed to the more delicate plastic TV screens," he notes.
Don't Forget the Other Areas
TV ports such as HDMI and USB inputs can harbour dust. Dan recommends using your vacuum cleaner on a low setting with a soft brush attachment to eliminate any debris.
And don't forget about the remote control.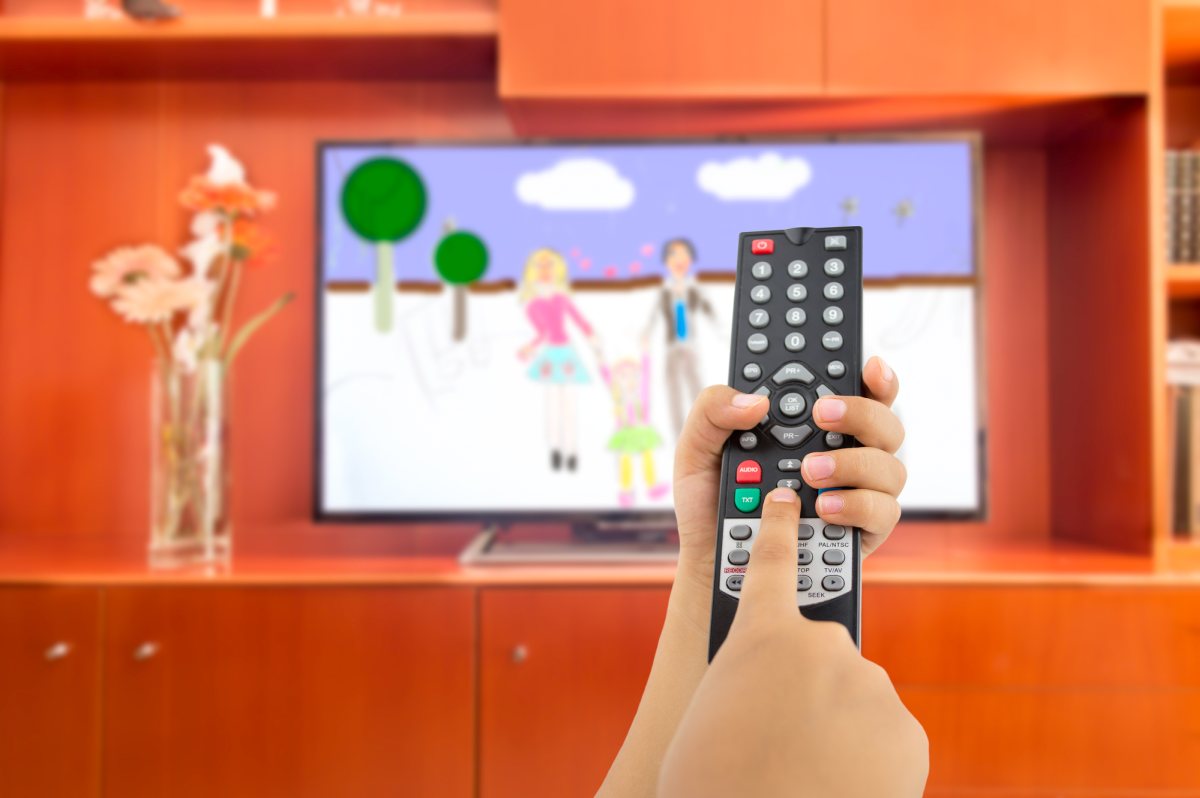 The humble TV remote control is often the unsung villain when it comes to harbouring dirt and germs in our homes.
Frequently passed from hand to hand during family movie nights, footie events, or binge-watching sessions, it accumulates a myriad of microbes and dirt particles, while rarely receiving a proper clean.
"Remote controls can be lightly wiped with antibacterial disinfectant wipes to get rid of germs. Always remember to take the batteries out before this and then replace them once the controls have fully air-dried."
What to Avoid
Dan warns against common cleaning pitfalls. "Avoid spraying anything directly onto the screen as the excess spray can get into the inner workings of the TV and damage it.
"Residue can form on the screen by using improper cleaning solutions like furniture polish or household glass cleaners on the screen which can cause damage over time.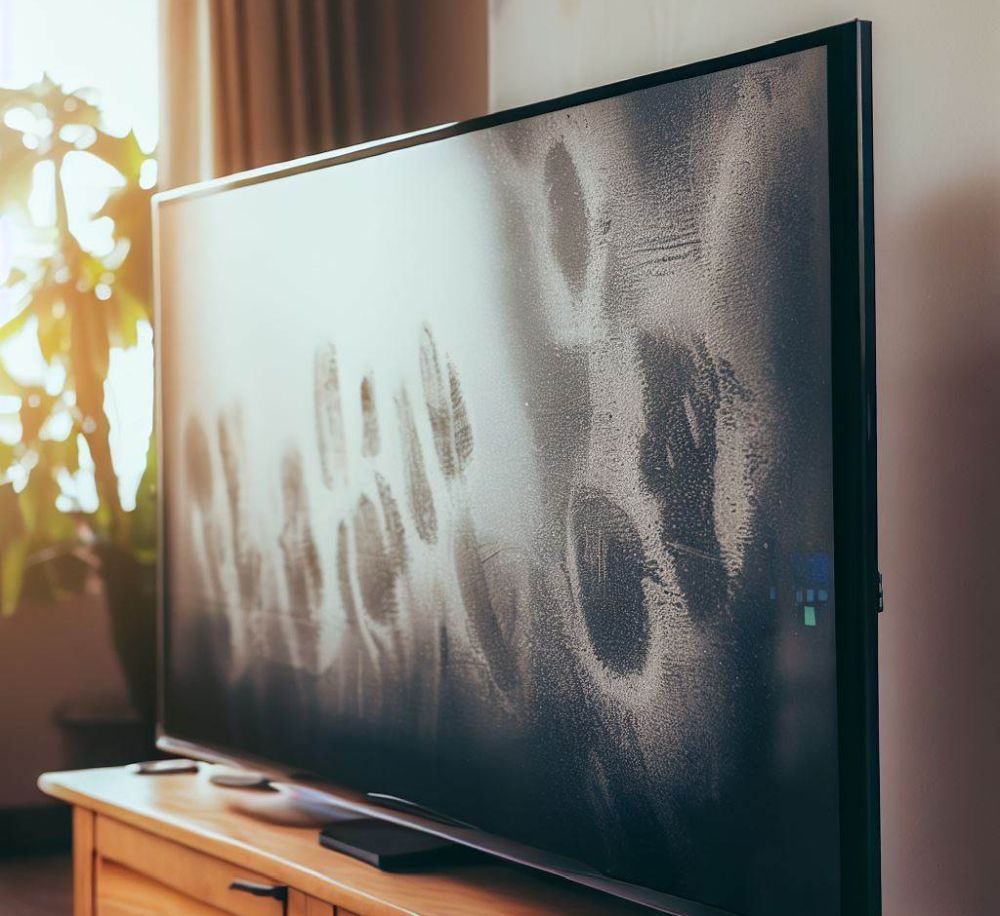 "Always avoid putting anything on your TV screen that includes alcohol, ammonia, or acetone, chemicals which are often found in window cleaner products."
Remember, every television set is unique. Always consult the user manual or the manufacturer's guidelines specific to your TV model to ensure you're cleaning it in the safest way possible, as some TVs may recommend specific cleaning products.
For more TV and tech news and guides, you can Subscribe to our free newsletter.