At an Amazon event held today, the company introduced a long list of new devices, including two new Amazon Fire TV sticks: A Full-HD version with voice remote, and a new "Lite" model which will be even cheaper.
The new Fire TV stick replaces the previous non-4K Fire TV stick, which is no longer being sold.
According to Amazon, the new stick features an enhanced processor that makes it 50% more powerful than the previous generation, as well as HDR compatibility and Dolby Atmos support for powerful, full-HD streaming (but again, this stick does NOT support 4K).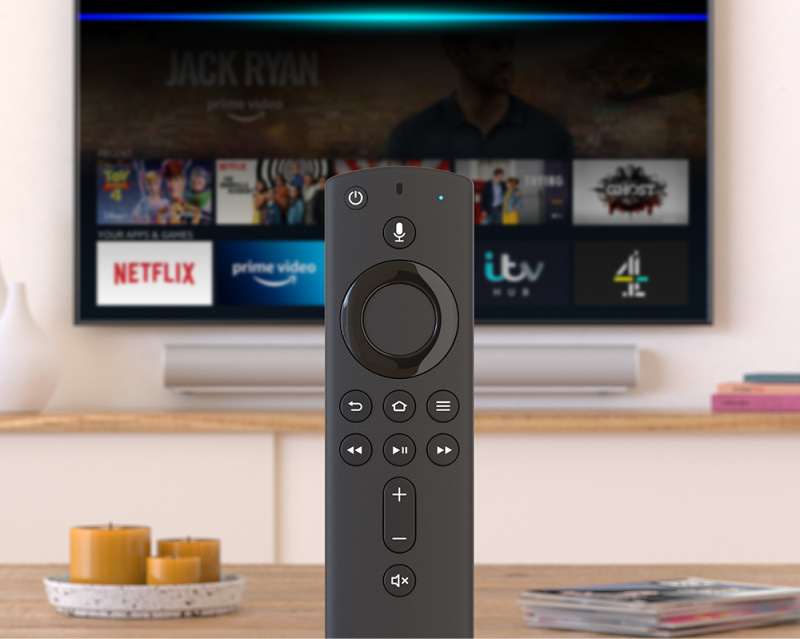 The new Fire Stick also comes with the existing Alexa Voice Remote, which also comes with volume buttons (and a mute button) for your TV or soundbar.
In the US, the new Fire Stick will cost $39, and in the UK, it is already available for pre-order at £39.99.
In addition, Amazon also announced an even cheaper Fire TV stick – the "Fire TV Lite", at $29.99 in the US and £29.99 in the UK.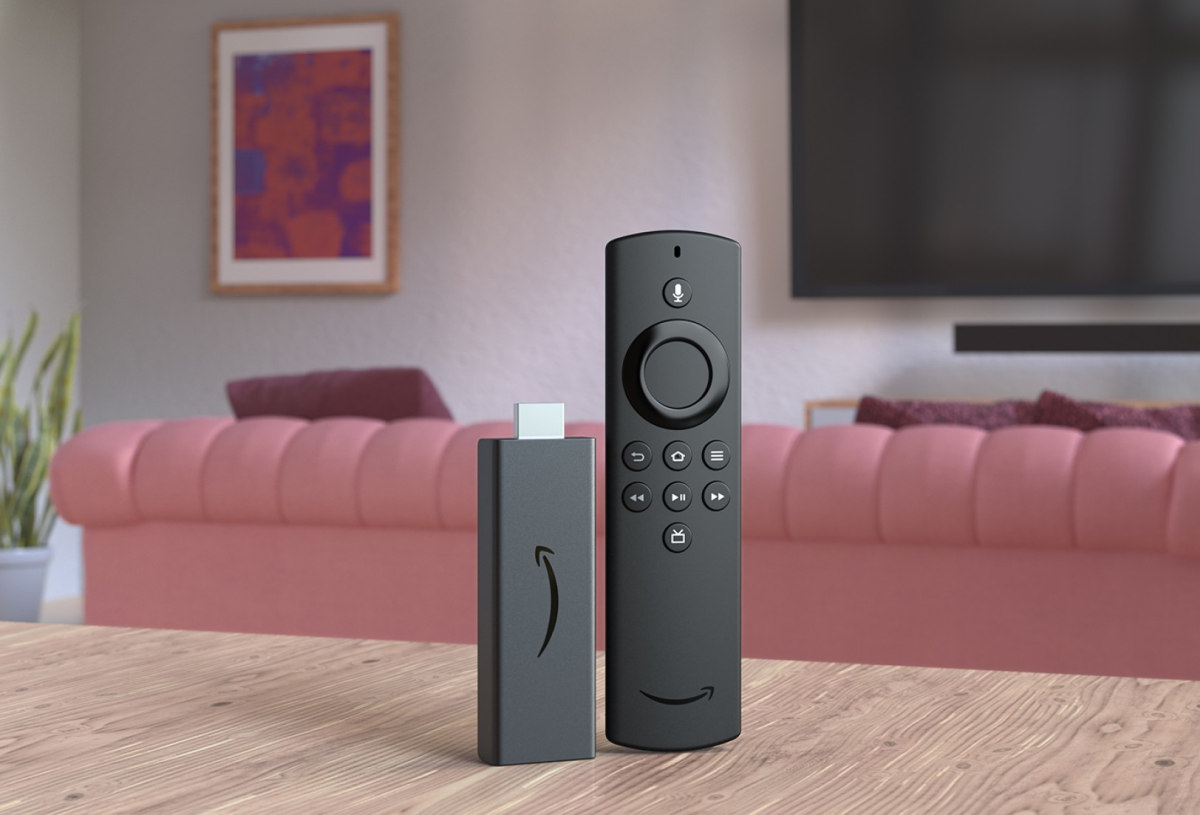 Amazon says that the Fire TV Stick Lite "gives you the most processing power in any streaming media player under $30."
It supports full-HD with HDR (again, no 4K), and it comes with the Alexa Voice Remote Lite, which doesn't have volume buttons. Instead, it has a "TV" button that will act as a shortcut to the live programming section of the Fire TV.
While Amazon doesn't offer a lot of live programming in the UK – it remains to be seen what they'll do with this button here (maybe more live programming will be coming?).
Both new Fire Sticks will be available to order in the US later this month – and are already available for pre-order in the UK as well, with a planned delivery date of September 30th.
The two sticks will join the existing Amazon Fire TV 4K Stick (see our review), which will remain at the top-end of the Fire TV Sticks line. You can see our full comparison of the Fire TV Sticks here.
A New Fire TV Interface
In addition to the new Fire TV sticks, Amazon also announced a new user interface, which will be coming to Fire TV devices later in the year.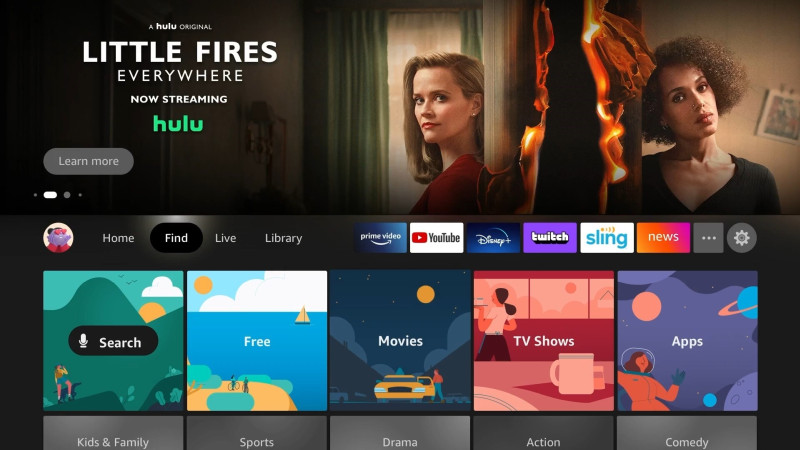 With an ageing interface, the new UI is designed to be more personalized and customized, with new content-discovery features, enhanced Alexa voice integration, user profiles (which came earlier this year), and a bar at the top that lets you see (and run) your favourite Fire TV apps.
According to Amazon, this new Fire TV experience is the biggest interface update they've ever done.
Video Calling With The Fire TV
With video calling becoming so popular this past year, Amazon is finally bringing your TV into the mix – but in a limited way.
Introducing "Video Calling with Fire TV", customers will be able – later in the year – to connect a Logitech USB webcam to the Fire TV Cube, to enable two-way video calling on Alexa. Support for Zoom will also launch at a later date.
Having this work only on the expensive Fire TV Cube is somewhat disappointing – but we can hope Amazon brings this to additional Fire TV models in the future.
Luna: Turn Your Fire TV Into A Cloud Gaming Console
Finally, Amazon also announced its new cloud gaming service, "Luna".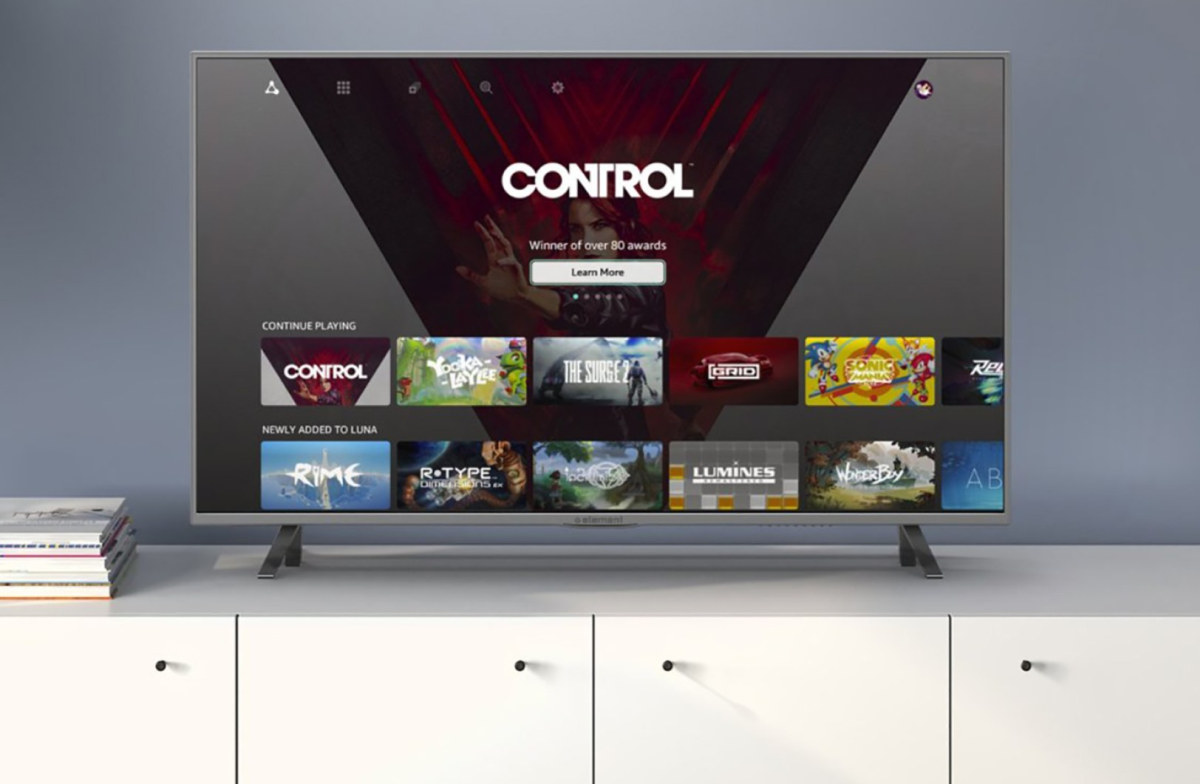 It will be available on the Fire TV, as well as on the PC, Mac, iPhone and iPad (with Android devices coming at a later date), at an "introductory price" of $5.99/month in the US.
The service will let you stream games (via the internet) at a 4K / 60fps resolution, with more than 100 games available at launch. Amazon will also sell its own "cloud" game controller, at $49.
There's no word on UK availability yet of Luna yet – we'll update when there's more information.