Sky Glass, Sky's streaming-based TV, is making waves with an unexpected twist in its pricing strategy. Bucking its previous trend of price hikes, Sky is now slashing prices across all Sky Glass models for the first time ever.
Considering Sky Glass witnessed two price increases within the last 12 months, this latest move comes as a surprise of sorts to consumers looking for a feature-packed, streaming TV without breaking the bank – though Glass certainly has its pluses and minuses.
Sky Glass is rolling out substantial price cuts across its 43″, 55″, and 65″ models, with some now available at their lowest prices to date – even surpassing the affordability of their initial launch.
As an example, the smallest Sky Glass TV – the 43″ model – went down from £699 up until last week, to just £555 – if you pay upfront. If you choose to pay by instalments, those have also gone down – so £11/m for 48 months, instead of £14/m (see the full pricing details below).
The base prices of Sky Ultimate, Sky Cinema, Sky Sports and Sky Kids, as well as the Ultra HD pack, the Whole Home package and more add-ons, have stayed the same – but there are currently limited-time deals (see below) where you can get two free months and a discount on the Sky Sports subscription.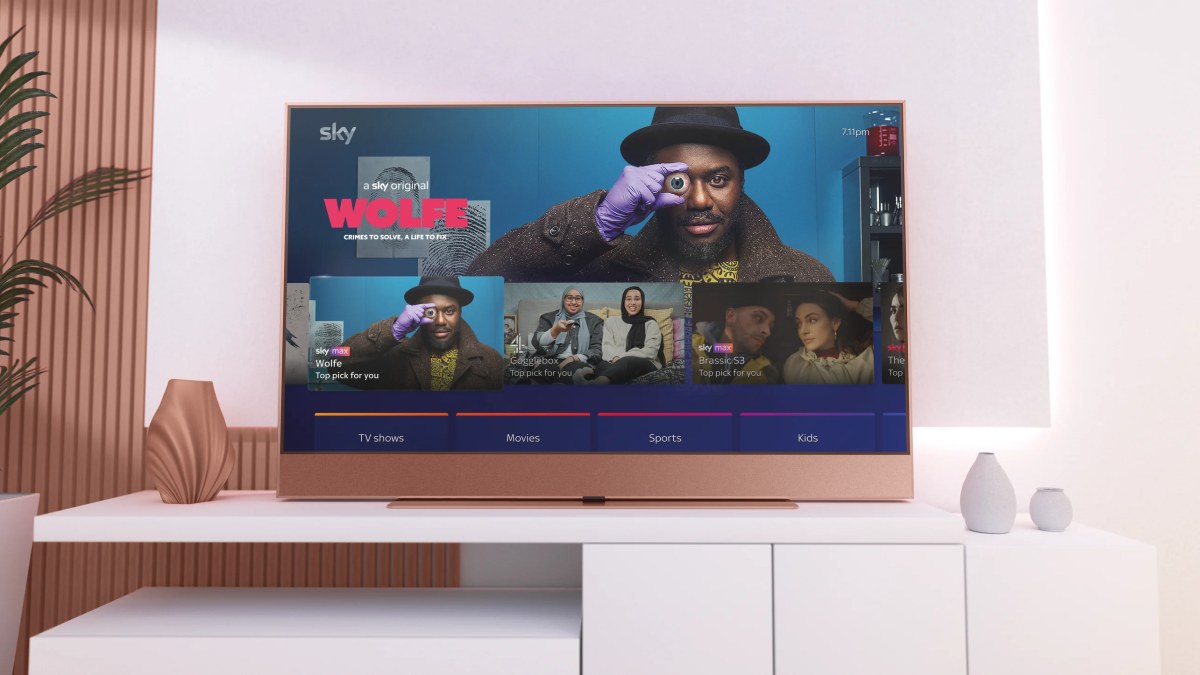 It's important to remember that due to the TV itself being an outright purchase (and not a subscription), existing customers who are already paying their Sky Glass instalments will not be affected by this price decrease, which will only affect new buyers.
In other words, if you're already paying instalments for Sky Glass – those aren't going to suddenly go down, as you're basically paying back a loan.
What Is Sky Glass?
Sky Glass was originally released in October 2021, and became widely available in late January 2022.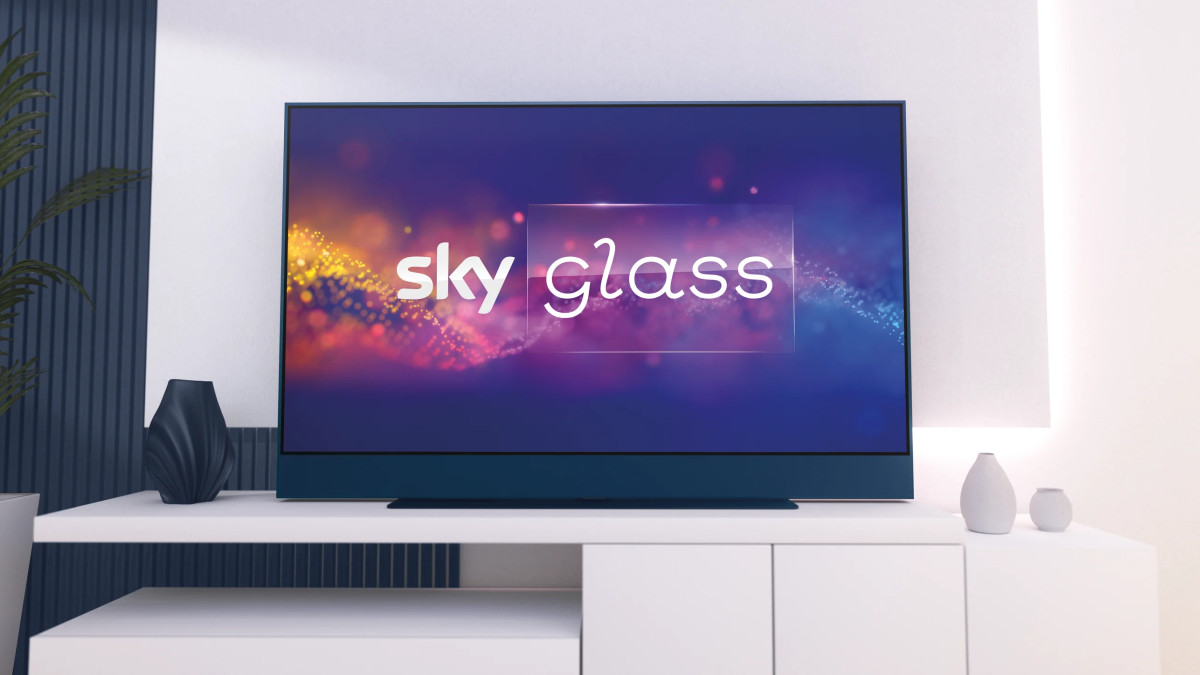 Sky's 4K TV set features a QLED HDR display and a built-in Dolby Atmos soundbar with six speakers.
Unlike Sky's traditional services in the UK, Sky Glass doesn't use a satellite dish – instead, it relies on broadband and streams all the content to the TV, much like other streaming devices like the Amazon Fire TV and Roku – or streaming services like Sky's own NOW (see our Sky Glass VS Now comparison), and Sky Stream, the streaming set-top box from Sky.
Even the Freeview channels are streamed to Sky Glass via broadband – therefore there's no need for an aerial (but there's still an aerial port on the TV, as a "backup" for when you don't have an internet connection).
Sky continually rolls out updates for Sky Glass – late last year they improved the picture quality on the TV via a software update, and personalised profiles were also finally introduced this year.
New Sky Glass Prices: Lowest Ever
When you buy Sky Glass directly from Sky, you pay separately for the TV itself (the device), and for Sky's channels and services.
You then choose whether to pay the whole amount for the TV upfront – or in instalments (either 24 or 48). Remember that those instalments are a loan – you will need to be credit checked, and your credit score can get damaged if you miss any payments.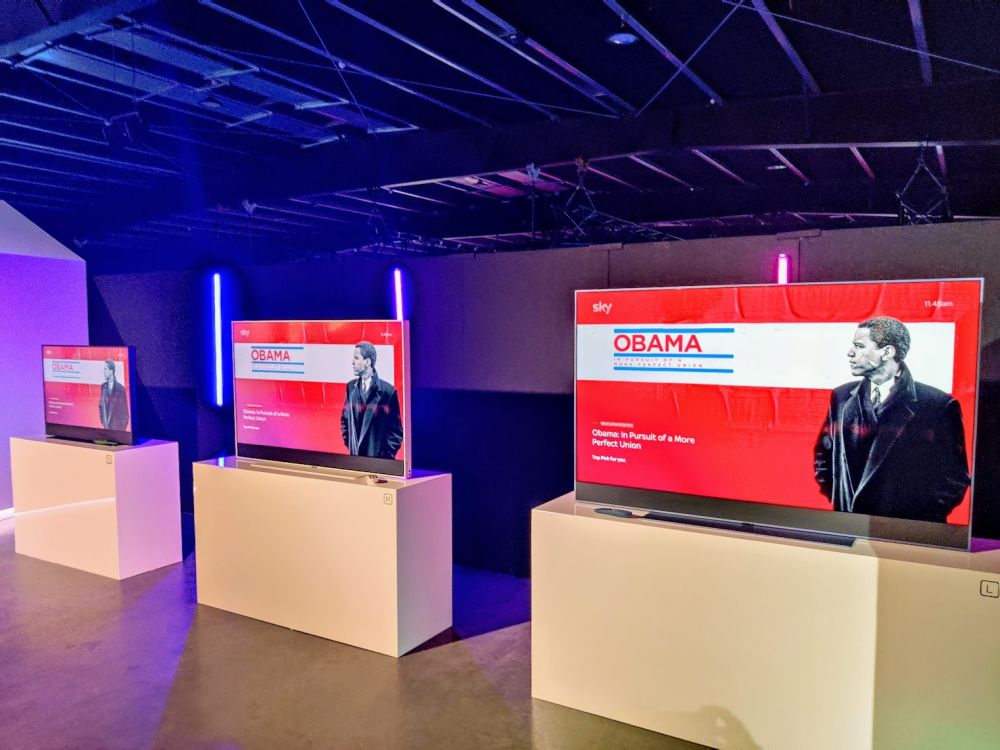 The loan method also means those payments are not part of your subscription – so even if you leave Sky, you'll have to finish paying for the TV. On the other hand, once you're done with those instalments – you own the TV.
Last February, Sky increased Sky Glass' prices for the second time – just months after an October 2022 increase.
But in a somewhat surprising move, Sky has now brought down the prices of its Sky Glass TVs – all three sizes of it:
43″ Sky Glass TV:
When it originally launched, The 43″ Sky Glass model cost £649 if you paid the whole amount upfront. Then it went up to £699.
But now, it's available for just £555 if you pay the entire amount upfront. That's £144 off the previous price point, and cheaper than the original launch price.
Alternatively, you can opt for instalments of £11/month over 48 months (with £10 upfront) or £22/month (with £20 upfront) over 24 months.
That's instead of £14/m and £28/m, respectively.
And if your calculations show that the instalments plan ends up costing even LESS than paying in full upfront – then yes, that has always been the unique case with Sky Glass.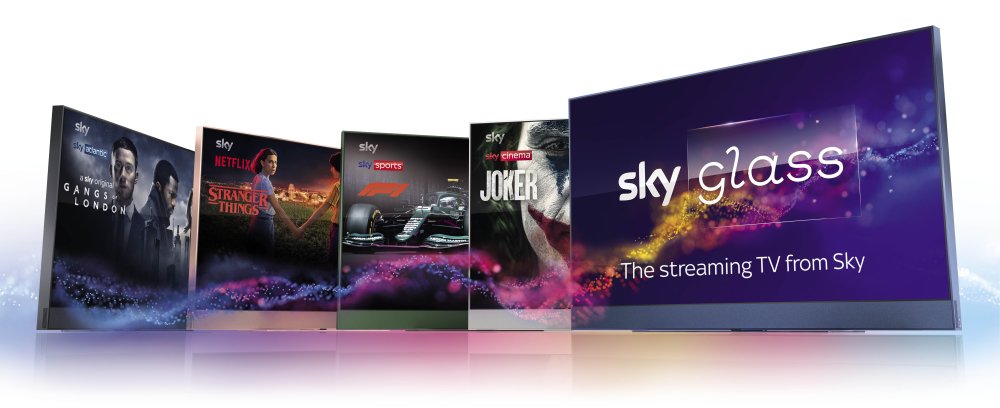 55″ Sky Glass TV:
The 55″ model, which started at £849, had climbed to £949 in February.
But now, you can get it for just £805 upfront – cheaper than its original launch price.
As for the instalments – you can pay £16/month over 48 months (with £10 upfront) or £32/month (with £20 upfront) over 24 months.
65″ Sky Glass TV:
The 65″ model, sold initially at £1,049, reached £1,199 in February.
The same £144 discount applies to it as well – so you can now get it for just £1,055 upfront – it's still slightly higher than the original price, but quite close to it.
If you prefer instalments, you will pay £21/month over 48 months or £42/month over 24 months, with a £10 / £20 (depending on the length) upfront fee.
It's unclear whether these prices are now permanent. Unfortunately, these prices were part of a limited-time deal.
Sky Glass Content Add-on Discounts
Unfortunately, Sky's content packs for Sky Glass (and Sky Stream) have not gone down in price – but you CAN currently pay less, thanks to a couple of limited-time deals.
Sky Ultimate, the basic package that includes Sky Entertainment and Netflix Basic, normally costs £29/month on the rolling contract, and £26/month on the 18-months contract.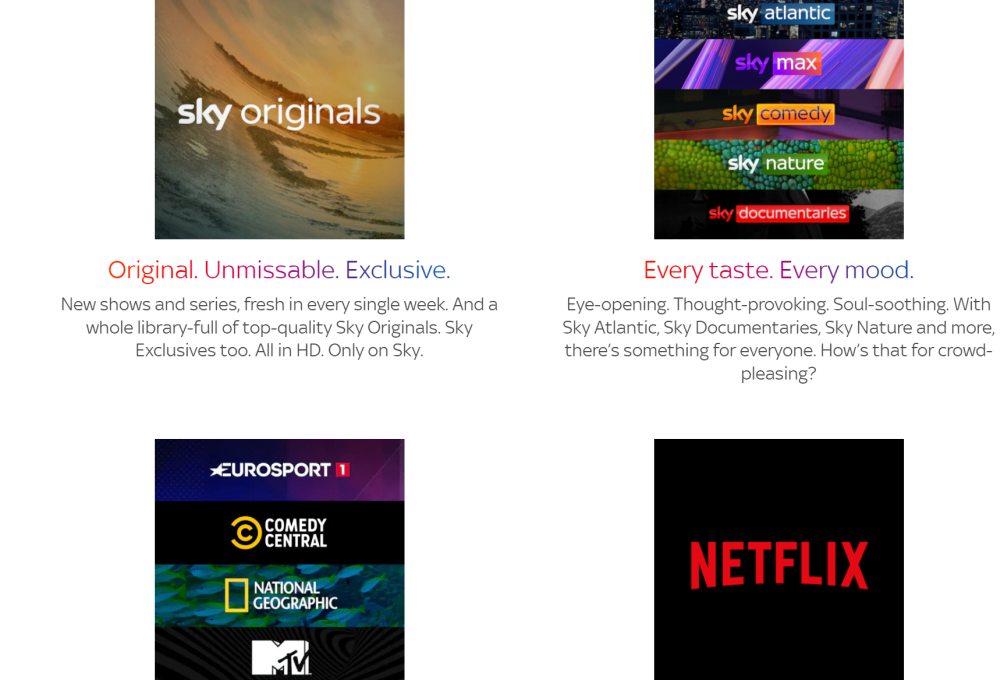 You can currently get both of them for just £0 (yes, nothing) – for the first two months of your subscriptions. So that's a £58/£52 discount.
Sky Sports is temporarily down to £22/month (instead of £27/month) on the rolling contract, and £20/m (instead of £25) on the long-term contract.
BT Sport is down to £28/month (instead of £30/m) – but you can still get it for a much lower cost on Virgin Media's Stream box – where it currently costs just £8/month.
The other add-ons and content packs have remained the same – Sky Cinema is £11/£13 (depending on the contract length), and Sky Kids is £6/month.
If you want to add 4K and Dolby Atmos to Sky's content, it'll cost you £6/month, regardless of your contract length.
If you want to watch in additional rooms, you need the "Whole Home" add-on, which is £12/month – with the first Stream puck being free.
And lastly, if you want to be able to skip the adverts on Sky Glass (or, more accurately – fast forward them) – you'll have to pay £5/month for the ad-skipping add-on.