With streaming TV being so dominant these days, Blu-ray discs aren't as popular as they once were. Yet, if you're going on holiday and watching on your phone isn't big enough, or maybe you're going somewhere without broadband – then a portable Blu-ray player can still be a very useful thing.
Despite physical media losing ground to streaming, Blu-ray discs still have many pluses: you get excellent video quality (much better than DVD), movies and TV programmes are still being released on Blu-ray, and when you buy a disc – you own it forever, unlike streaming services where content sometimes disappears without warning.
But if you want to watch your Blu-ray collection on-the-go, you need a portable player. Up until recently, it was almost impossible to find high-quality portable Blu-ray players (even though portable DVD players are still quite popular). But now, thankfully, there are a few excellent portable Blu-ray players being sold again.
In this review roundup, I'll take a look at the things you need to consider before you buy, and list some of the best portable Blu-ray players out there. 
Best Portable Blu ray Players 2021
Great picture quality and many features, good price, but the screen is not Full HD
Blu-ray VS DVD: What's The Difference?
DVD players date back to 1996, and were very popular for quite some time. Blu-ray players and discs, which were the successors to DVDs, came along in 2006, developed by the Blu-ray Disc Association and several technology companies.
The first dual-layer Blu-ray discs were able to store up to 50GB of data, with triple-layer discs later arriving with 100GB of data. (And now quad-layer discs, can hold up to 128GB of data).
DVD players only support a video resolution of up to 720×576. While that was impressive at the time (because they were so much better than VHS), these days, when we're used to Full-HD resolution (and 4K), DVDs look their age.
So the first Blu-ray players supported content in Full-HD resolution (1080p),  and then Ultra HD (also known as 4K) came along, with a screen resolution of 3840× 2160.
Therefore, portable Blu-ray players have screens that support Full-HD resolution. Do note that they DON'T support 4K – for that, you would need a dedicated set-top box 4K Blu-ray player.
The good news is that most portable Blu-ray players are also backwards compatible with DVDs – so if you have a large DVD collection, you can watch it on your Blu-ray player as well.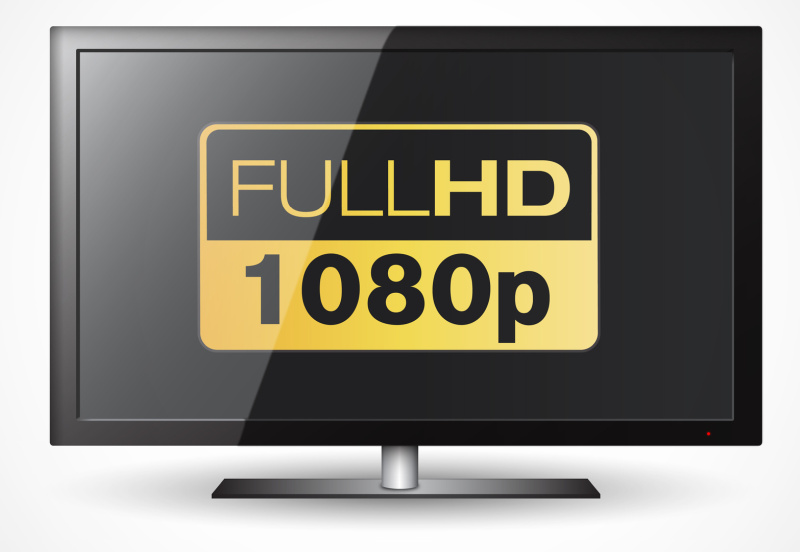 Buying a Portable Blu-ray Player: Things to Consider
Just as with portable DVD players, the big companies like Sony and Panasonic don't really sell portable Blu-ray players anymore. Instead, you're going to find devices from lesser-known Chinese manufacturers.
That doesn't mean you can't find the best Blu-ray players out there – you just need to know what you're looking for, both in terms of performance, features, and reviews from other buyers. 
These are the main points to look out for when you're shopping for a portable Blu-ray player in the UK:
Size and Weight
The players come in varying sizes with swivel screens. Unlike portable DVD players, where you can easily find players with small screens (such as 7 inches), portable Blu-ray players tend to focus on the bigger sizes – so the smallest one in our list has a screen size of 12″.
You should also pay attention to the total size of the player – if the screen is already big, you might not want a bulky and heavy device "around" it. After all, the main point of a portable player is that it's, well, portable and easy to carry around.
So, you should also consider the weight – no one wants to carry around a 5kg device. And the bigger the screen – the heavier the player is going to be.
Then again, you should also consider who's going to use the player and where – if two kids are going to sit in front of it, at a distance, you would want a bigger screen. If it's just one person holding it close – a smaller screen might be sufficient.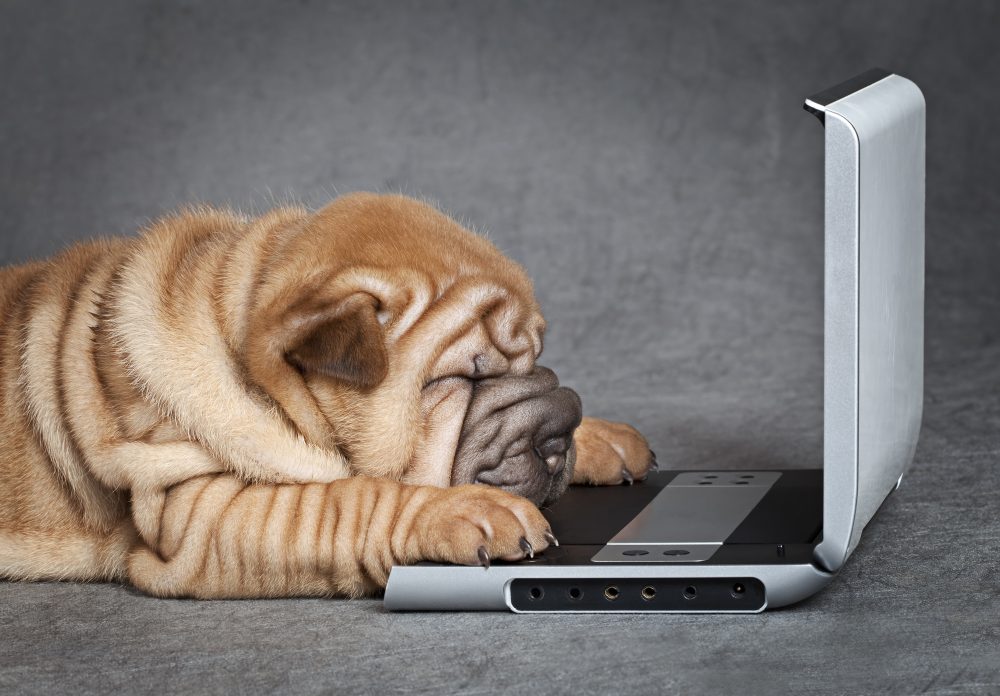 Battery Life
Even though you can connect the portable player directly to a wall socket or with a car charger, you would still want to be totally portable, being able to play discs without an outside electricity source.
And there's nothing more annoying than watching a movie on a long ride, and having to stop when the battery dies out too quickly..
With the screens being rather big, however – and Blu-ray discs supporting Full HD – you can't expect a battery life that's similar to your mobile phone's battery. (A bigger battery would also contribute to the device's weight).
Therefore, you should expect a battery time of around 3 hours of continuous playing (with a 4000mAh battery). Some players offer longer times when you play DVDs instead of Blu-ray discs (since the resolution would then be lower) – so if you tend to watch a lot of DVDs, that can be helpful.
Video and Audio Formats
Since you're buying a disc player with a screen, you might want it to play more than just store-bought Blu-ray (and DVD) discs. Portable players can also support discs that your burn on your own at home (converting from old VHS tapes, camcorder clips, etc) discs with photos, etc'. 
At the very least, your player needs to support MPEG2 and MPEG4, but most also support a long list of file formats, from AVI to MOV to MP4 and more. 
Most portable players can also play regular music CDs (which is where the headphones connection also comes in handy), and some even have memory card readers that let you transfer files directly from a digital camera or another device with an SD card slot.
And since Blu-ray also supports advanced audio formats, the good players also support a variety of Dolby's formats – Dolby Digital, Dolby Digital Plus, Dolby True HD and more. (But don't expect to find the more advanced Dolby Atmos and DTS:X, which are typically found on 4K Blu-ray players).
Blu-ray Regions
Content regions were already an annoying "feature" back in the DVD days, and they've come back with a vengeance to plague Blu-ray discs as well.
Regions are a way for production companies to control release dates (and prices) across different geographical regions. A region-locked Blu-ray player can only play discs from one specific region – so if a movie is released on Blu-ray in the US on October 1, for example, and in the UK on December 1 – you won't be able to order the US version and play it on your UK-only device.
Standard Blu-ray regions are:
Region A: North America, South America, U.S. Territories, Japan, South Korea, Taiwan, and other areas of Southeast Asia
Region B: Europe (and the UK), Africa, Middle East, Australia, and New Zealand.
Region C: Asia (except Japan, Korea, Taiwan, and other areas of Southeast Asia)
Region ABC: Region-free (so playable on any device)
Almost all standard DVD players are region-free these days, so they can play any DVD from anywhere in the world.
That is unfortunately not the case for Blu-ray players: while things have gotten better for 4K Blu-ray discs, which are all region-free, standard Blu-ray discs are still region-locked, and the portable players sold today are NOT region-free.
Which means you HAVE to buy Region B (Europe and the UK) discs, if you want to play them on a portable Blu-ray player. (The players can, however, play DVDs from any region).
Shock Resistance
Unlike mobile phones and streaming devices, Blu-ray players still have moving parts. After all, you're spinning a physical disc inside the player.
So if you subject the player to a lot of shaking and rattling, during a car ride for example, the playing might get interrupted. Some players address this with anti-shock and anti-vibration mechanisms, either by securing the disc better, or by using caching to read-ahead, and keep playing even if there's a short physical jump.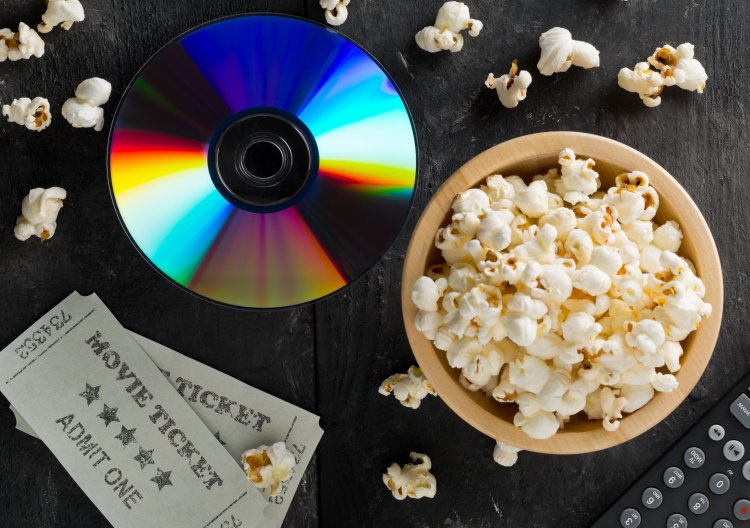 Additional Features
Blu-ray players are advanced (and not very cheap) devices, so thankfully the best ones come with a few extra features you should look for:
TV Output: Instead of using the built-in screen, you can also connect some portable Blu-ray players to your TV or a big monitor. That way, they turn into a regular Blu-ray player, and you can watch the movies at home (or in your hotel room, for example). Because Blu-ray discs are Full HD, make sure the player has an HDMI connection.
Remote Control: Although you usually watch portable players while holding them in front of you, a remote control can still be quite useful – especially if you plan to occasionally connect the player to your telly.
Last Played Memory: If you stop watching a film in the middle, then the next time you turn on the device, you would want to start from the point you stopped. If the player supports this feature, you can continue from the same point (as long as you don't swap discs).
The Best Portable Blu-ray Players 2021
Screen Resolution: 1920*1080
4000mA Battery (~3 hours Blu-ray, 5 hours DVD)
USB and SD Card connections
AUX Cable and Car Charger included
Remote Control included
Last Played Memory
Shock Resistance 
NAVISKAUTO 14" Portable Blu-ray Review
On paper, this portable Blu-ray player has all the bells and whistles you might be looking for – A Full HD screen, support for most of the major video and audio formats, and extra features like a last played memory and a remote control.
And, in addition to the HDMI output, it also has an HDMI input, so you can connect external players (like a Fire TV stick) and use this as a portable screen.
And to top it all – while this model is a bit new, it already managed to gather quite a few positive reviews from buyers, which is a big plus. 
All in all, Naviskauto is a name we recommended before, with portable DVD players, for example – so they have a good track record, and if you're in the market for a Blu-ray player with a big screen – this is a great choice.
Screen Resolution: Not specified!
~4 Hour Battery 
USB and SD Card connections
AUX Cable and Car Charger included
Remote Control included
Last Played Memory
Shock Resistance 
Fangor 12" Portable Blu-ray Review
Most portable blu-ray players (and there aren't a lot out there) are pretty expensive. This one, however, is one of the more affordable ones we've seen (though certainly not cheap).
Of course, the screen is a bit smaller at 12″, which clearly helps lower the price, but most buyers have been quite pleased with the picture and sound quality, so if you don't mind the size of the screen – the price is tempting.
The main thing I don't like about this model is that they don't specify a lot of the technical specifications – they don't mention the battery's exact run time, for example, and not even the screen resolution – so I assume it's not Full HD (1080p).
But if you're looking for a decent, affordable Blu-ray player – this is a good option.
Screen Resolution: 1024*600
4000mA Battery (~3 hours Blu-ray, 5 hours DVD)
USB and SD Card connections
AUX Cable and Car Charger included
Remote Control included
Last Played Memory
Shock Resistance 
PUMPKIN 12" Portable Blu-ray Review
This portable Blu-ray player is quite popular with buyers, and for good reason: it's reasonably priced, it has most of the features one would look for, and it's reliable.
It supports most of the major video and audio formats, it plays both DVD (multi-region) and Blu-ray (only Region B), and it has a handy remote control. 
The main drawback is that the screen itself doesn't support Full HD (1080p), and the resolution is 1024×600. You can still play Full HD movies, but the quality won't be as good. 
If you connect the player to an external Full HD monitor, however (via the HDMI port), it will indeed play in 1080p.
All in all, if you're looking for a decent player at an attractive price and great reviews – this one fits the bill.